What is Houseparty App
Houseparty app is a video chatting app in which you can play games with your friends while video chatting with them. Now, how cool is that!
Houseparty is not a new app it has been on the PlayStore and App Store since 2016 but the free video chatting app has become immensely popular four years later in 2020 thanks to the precautionary measures taken against COVID-19 for people to stay at home.
 With nothing to do at home, Houseparty offers a unique solution to socialize as you can video chat with multiple people simultaneously and play games like a pop quiz quick draw, general knowledge, and much more.
However, after a while the games on Houseparty get repetitive and you are asked to pay for buying new games which makes the app lose its appeal.
Below in the article, I have listed some of the best Houseparty alternatives which let you enjoy video chatting for free.
Why has Houseparty app become so popular
Houseparty offers you much more than your regular video chatting app can do. You can socialize and play entertaining games on the free video chatting app.
Houseparty app also lets you meet new people as you can join a chat room of any friend and pass your time playing fun games online.
Features of Houseparty
Live Video Chatting
One of the main features of Houseparty is live video calling. You can video call with up to 5 of your friends at the same time.
Socialize while at home
You don't need to leave the comfort of your home to socialize with the help of Houseparty. You can stay in touch with your friends, even with those across the world on a daily basis even.
Play online games with multiple people
Not only can you video chat with your friends but also play games while on call. Houseparty has the option of 4 games to play while video chatting with your friends. 
Video Chat with new people
Houseparty lets you video chat with your friends who can invite their other group of friends which lets you interact with new people. 
Are there apps like Houseparty
Yes, there are several free video chatting apps like Houseparty that let you play interesting games with multiple people. I have listed some of the best Houseparty alternatives here.
Can I use the Houseparty app on Windows PC
Yes, you can use the Houseparty app on a Windows PC or Chromebook. It is available as an in-browser app on Chrome. Search for Chrome Extensions on Chrome browser from your PC
Then search for HouseParty App. Click install Houseparty, log in using your email ID, and enjoy video chatting on Houseparty.
Best Houseparty alternatives
Whereby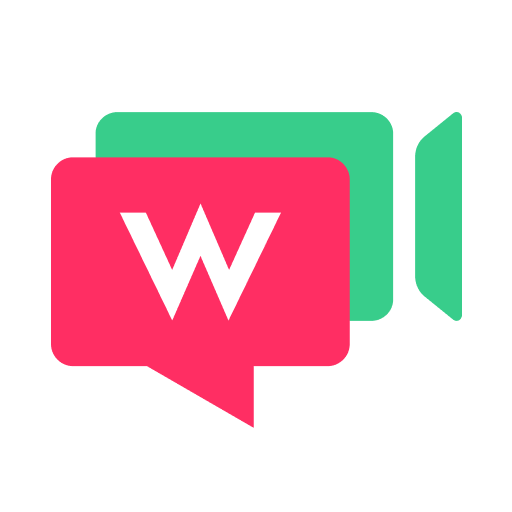 Whereby allows you to have video conversations with up to 8 people at a time through your browser with no logins required. 
Review: Preferable for business calls or meetings as you don't need to log in or download for a one time use. However, a strong internet connection is required. 
Rating:4/5
Airtime
Airtime allows you to have video calls with up to 10 friends and family while watching videos or movies and listening to music.
Review: Useful to socialize and keep in touch with your friends. Plus point for allowing you to listen to music and watching videos or movies. But for these options, you would a good internet connection.
Rating: 4.5/5
JusTalk
JusTalk is an easy to use video and voice calling app you can use to keep in touch with your friends and family. With JusTalk you can have clear video calls, chats, and group chats.
Review: It definitely has a really good video calling quality, clear voice quality as well.
Rating: 4.5/5
Booyah
Booyah is an app that has made video calling extremely easy that needs no logins or friend requests as it uses your WhatsApp contact list.
Review: A very helpful and easy to use, with the good video quality. But since WhatsApp has its own video calling option, this might not be of much use.
Rating: 3.5/5
GoTalk
A video chatting app where you only need to create an URL and share it with your friends, family or colleagues. GoTalk allows up to 4 people to have a video call.
Review: Very convenient, requires no login, useful for business calls and meetings. 
Rating: 4.5/5
Conclusion
I have used the Houseparty app and it worked just fine for four people but when more people tried to join the free video chatting app began to lag and the video quality was also bad. The app is screaming out to be updated by its developers and with the recent rumors of Houseparty being hacked you could check out some of the free video chatting apps best alternatives on this list.