After conducting my research and analysis I have written down the top 5 highest-paid Apple executives and employees.
Apple is the largest technology company's in the world and with its huge market comes huge responsibilities as Apple creates millions of jobs around the world from the factories in Asia and the showrooms in Africa.
After Steve Jobs passed Apple's executives and employees and executives have taken the company far beyond anyone's imagination. Apple executives grew the company from a garage to a trillion-dollar company over the last few decades with the help of its dedicated employees.
Here are the highest-earning Apple executives and employees for 2020
Kate Adams
Everyone might be wondering that Tim Cook, the CEO of Apple would be the highest-earning executive but you are wrong Time Cook's salary for 2019 fell by $4 million making Kate Adams the highest-paid executive.
Kate Adams received a pay package of $25.231 million. She currently holds the title of senior vice president. She received a base salary of $1 million along with $2.6 million in non-equity rewards and equity awards of $26.7 million.
Luca Maestri
The second-highest-paid Apple executive is Luca Maestri who is the Chief Financial Officer. He received an overall compensation of $25.2 which includes his base salary of $1 million, non-equity compensation of $2.6 million and apple stock valued at $21.6 million. The overall pay received by Luca Maestri was down by 5% when compared to the previous year.
Jeff Williams
Jeff Williams, Apple executive and Chief Operating Officer was the third highest-paid executive for 2019 he was awarded an overall package of $25.2 million, however, in 2018 he earned $26.5 million. The overall package for the Apple executive includes a $1 million base salary, $21.6 in stock and a $2.5 million incentive plan award.
Deirdre O'Brien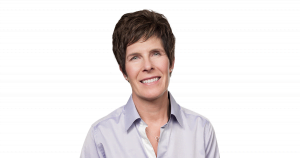 Deirdre O'Brien worked as a senior vice president at Angela Ahrendts, post her departure she joined Apple executive as a senior vice president of retail and people. In 2019, the Apple executive was awarded a base salary of $877,500 stock package of $16.5 million and a $1.8 non-equity incentive plan compensation which amounted to the total amount received to $19.2 million for the fiscal year.
Tim Cook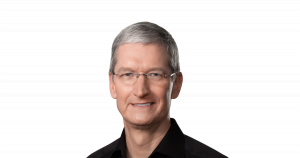 Apple CEO took the 5th position in the list of highest-paid Apple executives. Cook received a total package of $11.6 million which included a base package of $3 million which is the highest among all of Apple executives. Cook received $7.6 million in the non-equity incentive plan. In 2011, Cook was awarded $275.7 million in stocks which have not yet been fully vested.
After Steve Jobs death Tim Cook took over as the face of Apple and since then has been CEO of the Company.