Amazon is the biggest eCommerce retailer in the world with millions of sellers and customers. Amazon is also the biggest company in the world as per the market cap. In the United States, Amazon over 50% of products purchased online is done by Amazon. Amazon also has the biggest affiliate networks in the world and influencers refer to amazon to buy a certain product.
In April 2020, Amazon announced the drop in Amazon Affiliate commission which was a major drawback to the whole Amazon affiliate links network system.
If you are part of this Amazon affiliate network system and your earnings are impacted then I have listed 8 of the best Amazon Alternatives to try out in 2020 after the commissions.
Here is a list of 8 best Amazon affiliate alternatives in 2020
eBay Partner Network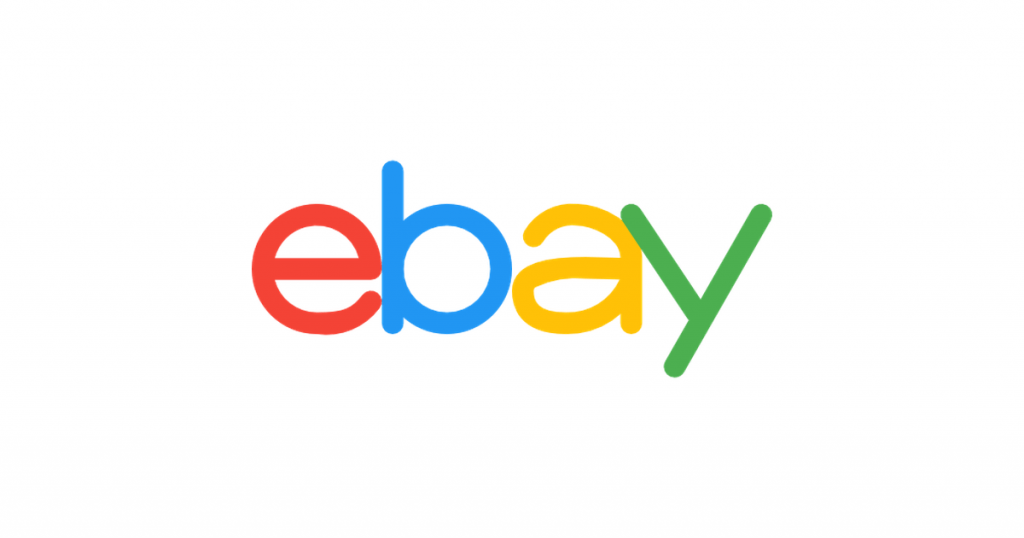 eBay is one of the top 10 eCommerce companies in the United States and has an affiliate program just like Amazon affiliates. eBay is a good alternative to the Amazon affiliate program as you can find an amazing product on eBay to become an affiliate for it and earn your commission.
The eBay comes with its own affiliate program which offers commission that would make you consider using eBay as an alternative to Amazon associates program.
eBay affiliate commission rate
eBay has a very high commission rate ranging from 50% to 70% of the revenue share earned by the company. I have listed the entire chart below on how much you can make on the sale of the product.
My Review on Ebay
eBay working on sharing commission on the revenue earned by the company which makes it a good amazon affiliate alternative. Ebay has a higher commission rate than an amazon affiliate program.
Website: partnernetwork.ebay.com
Walmart
Walmart is the largest retailer in the world and the discounts on the online store make Walmart one of the best Amazon affiliate alternatives in the list. Walmart not only has a lot of outlets but its online presence is increasing year over year.
In the online retail business, Amazon has built trust among its consumers in the last 2 decades but Walmart is also stepping in the online retail game with and consumers are choosing Walmart as an alternative to Amazon.
Amazon's drop in commission rate has made its users shift to Amazon's affiliate alternatives like Walmart.
Walmart affiliate commission rate
Influencers can earn up to 4% on each sale which happens through the Walmart affiliate link making it one of the best Amazon affiliate alternatives. Amazon associates commission rate is less than that of Walmart making Walmart a good affiliates.
My Review on Walmart
Walmart gives an affiliate commissions rate of up to 4% and the Amazon affiliate program gives a commission rate of up to 3%. A small increase in earning makes a lot of difference earned by the promoter. Walmart too has higher commissions than Amazon affiliate programs. Walmart is not as well known as an amazons affiliate program and also pays within 24 hours.
Website: affiliates.walmart.com
Direct Affiliate Marketing
There are millions of companies and website that offers their own affiliate program to promote and increase the sale of their product.
The unique affiliate link from every website can be used to promote and make your affiliate commissions from it. Direct Affiliate marketing is has a huge potential and to boost your income as the commission fees are high.
Promoters can also negotiate their higher commission rate on the sale of the product.
Direct Affiliate Marketing Commission rate
The commission rates on Direct Affiliate marketing all depends on the seller. Some sellers have higher commissions to increase the number of promoters to their products.
'My Review on Direct Affiliate Marketing
Direct Affiliate Marketing is a tedious task but the commission rates can be very high. I would definitely recommend it as a good Amazon affiliate. If you use it well it would be one of the best alternatives to Amazon affiliate.
CJ Affiliate (Commission Junction)
CJ Affiliate is one of the world's largest affiliate programs and has tied up the best brands in the world. CJ does the tedious task of direct affiliate marketing for you so that you don't have to tie up with brands.
As soon as you register on the program brands would come to you for an affiliates programs.
CJ Affiliate Marketing Commission rates
The commission rates depends on the company selling the product. The commission rates can vary from company to company and product to product. The income potential for an affiliate marketer can be huge. You will have to check for market affiliates to boost your income.
My Review on CJ affiliate
If you are tired of tieing up with companies through direct affiliate marketing then CJ affiliate is a good Amazon associates alternative program. If brings bards that want to promote their product and service to promoters and influencers.
Website: www.cj.com
Rakuten Advertising (Editors choice)
Rakuten has been one of the best Amazon affiliate alternatives for the last 5 years. It connects advertisers, agencies, and partners and creates a lot of value for each of them.
If you are a company or an agency who is looking to gain some consumer then Rakuten affiliate programs has to be on your list as an Amazon affiliate alternative. Rakuten large network of publishers and influencers makes it an ideal company to sell your products
Rakuten is has been built for bloggers, vloggers, influencers, and apps so you can get the maximum income on each sale through your platform.
Rakuten Affiliate Marketing Commission rates
Rakuten does not have a flat commission rate like Amazon Affiliates it ties up promoters just like CJ. The vast network of bloggers and influencers makes it an ideal platform for companies and products to promote themself.
My review on Rakuten
Rakuten has been awarded as the top affiliate marketing website for 5 years now. If you are not happy with the amazon affiliate commission rate then I would recommend you try out Rakuten Affiliate as an alternative to amazon affiliate.
Website: www.rakuten.com
Infolinks
Infolinks has a very unique concept, unlike other affiliate marketing websites. It helps website owners to increase their income by providing the right blend of contextual links and display advertisement.
Infolinks targets the right product to the right consumer which that helps the website owners, the products owners and the buyers and creates a win-win situation for everyone
Infolinks has been growing in the last few years and has over 100k websites on its platform.
Infolinks Affiliate Marketing Commission rate
The commission rate all depends on the product sold by the platfrom. Some products have a good commission rate which makes the buyer write about the products.
My Review on Infolinks
Infolinks has a very unique concept that makes website owners shift from Amazon affiliate to its platfrom. Infolinks comes in the list of best Amazon affiliate alternatives.
Infolinks does not connect you to any third-party apps. If you are looking for niche affiliate programs alternatives from amazon then Infolinks has a huge database.
Website: www.infolinks.com
Viglink
Viglink is just like Infolinks which provides content-driven commerce to its users and affiliates. It connects publishers, advertisers, and products and creates a perfect platform to increase sales and commission to its users.
Viglink has over 2 million websites on its platform and 70k merchants that makes it an ideal platfrom for consumers, publishers, advertisers, and product owner
Viglink Affiliate Marketing Commission rate
The commission rate on to promoters all depends on how much the product owner wants to give away. You would be able to boost your income if you choose Viglink as an amazon affiliate alternative
My Review on Viglink
Viglink is very unique when compared to other amazon affiliate alternatives in this list the platform is almost similar to Infolinks and a good choice to boost your profits.
Viglink does not rely on a third party for you to get your affiliate program commissions. Viglinks is one of the best amazon affiliate program alternatives.
Website: www.viglink.com
Share A Sale
Share A Sale is another alternative to Amazon affiliates with over 700k affiliates. It is also one of the oldest companies in this list of Amazon affiliate alternatives.
Website and blog owners have can choose the merchant or product they want to promote on their platform. Share A Sale has a range of services and products to choose from which include software, clothing, online dating service, and much more.
Share A Sale Affiliate commission rate
The commission a website owner receives on Share A Sale platform all depends on the merchant which ranges from 2% to 25%. The commission rate on some products makes it an attractive option for website owners and a good alternative to amazon affiliate.
My Review on Share a Sake
Share A Sale is one of the most trusted affiliate websites in this list and I know for its honesty. The company has been doing business for over 20 years which is as old as Amazon Affiliate marketing.
The commission rate by the merchants is good website owners to make a shift from the Amazon Affiliate programs. The affiliate links on share a sale have to be manually placed. But it also has a wide affiliate network.
Website: www.shareasale.com
Final Thoughts
Here is the list of best amazon affiliate alternatives and you can make a choice. If know you any other affiliate platfrom which can be a good choice in this list then you can comment below. You can also comment below if you have used any of the above Amazon affiliate alternatives.
Amazon affiliate has reduced its commission rate drastically. I have listed 7 of the best Amazon Affiliate alternatives to boost your income. Make sure you choose the best affiliate programs amazon.