The manga and anime industry has opened its doors in the last few decades to allow a more enthusiastic audience to enter its fabulous world.
With the rise in the number of people getting into reading manga and watching anime, there has also been an increase in the popularity of already well-known manga and anime which had previously been a hit in the country since the days of their release.
In this article, I will be taking you through some of the best-selling manga of all time that has not only garnered a large audience but is attracting new fans every day. These are some of the very popular manga that has swept the shelves of bookstores both in Japan and worldwide. Can you spot some of the ones that you might have read? Let's go!
Also read: The Best Sites To Download Manga Books For Free (Guaranteed Working)
9 of the Best-Selling Manga
One Piece
Author's Name: Eiichiro Oda
Author's Networth: $200M
No. of Manga Volumes: 101 (Ongoing)
No. of Copies Sold: 490M (Worldwide)
One Piece is a majorly popular manga that has garnered itself a dedicated fanbase all across the world. Any veteran manga and anime fan will be familiar with this title for sure. Written by Eiichiro Oda, One Piece tells the tale of a young pirate named Luffy, who has set out on a journey to become the greatest Pirate King of all time.
The manga is 101 volumes long to date and still running, making it one of the top-grossing manga books of all time.
One Piece also has an anime adaptation that is equally long and popular. If you have been reading manga or watching anime for quite a while now, you have definitely come across One Piece.
It is after all one of the most celebrated pieces of fiction everywhere. The story evokes feelings of romance and valor as we follow one simple man on his road to becoming the master of them all.
Fun fact: One Piece's author had admitted that he had planned to end the story in 2002.
Naruto
Author's Name: Masashi Kishimoto
Author's Networth: $20M – $25M
No. of Manga Volumes: 27
No. of Copies Sold: 100M+ (Worldwide)
Naruto or as I call it, the "gateway manga" is one of the most-read manga and definitely one of the best-selling manga in the US, Japan, and worldwide. Almost all anime and manga oldies and newbies have either read the manga or watched the anime adaptation.
Penned by Masashi Kishimoto, this Shounen manga narrates the heroic tale of Naruto Uzumaki, a young ninja who has set out on a journey to find his raison d'etre and become the greatest Hokage the world has ever seen.
The main character's story has been enmeshed with various other plotlines surrounding the other characters.
Needless to say, even I seriously stepped into the world of manga and anime followed by its footsteps. The anime adaptation is equally breath-taking and is probably one of the most sought-after long manga.
Its gripping storylines, plot twists, outstanding character arcs, and plot developments seriously make this manga worth a read.
Fun fact: Naruto is also able to transform into a female form of himself as well.
Bleach
Author's Name: Tite Kubo
Author's Networth: $50M
No. of Manga Volumes: 74 (Ongoing)
No. of Copies Sold: 120M (Worldwide)
Bleach is definitely one of the best manga to read if you are looking for some gritty and edgy Shounen works.
Bleach is a top-grade manga written and illustrated by Tite Kubo and tells the story of Ichigo Kurosaki, a regular Japanese high-school teenager whose life is turned upside down after he discovers the existence of the Shinigamis or Soul Reapers and gains their powers.
The Bleach manga and anime is quite popular with fans all across the globe and is definitely an all-time hit manga series to ever exist.
And Bleach anime fans, rejoice! Because by the end of this year, you'll get to witness the final closure to the series as the anime will pick up the story where it left off and visually narrate the last few arcs of the manga.
If you are someone who has already read the manga, something is cooking for you too as the mangaka has been teasing the audience with new chapters that indicate the series' continuation.
Fun fact: The character 'Rukia' was set to be the original main character of the manga Bleach.
Haikyu!!
Author's Name: Haruichi Furudate
Author's Networth: $1.5M (Approx.)
No. of Manga Volumes: 45
No. of Copies Sold: 38M (Worldwide)
Haikyu!! is currently one of the top trending manga that has received a lot of attention in the last few years. This is a sports-related manga that has volleyball as its central theme.
Written and illustrated by Haruichi Furudate, the manga narrates the tale of Shoyo Hinata, a high-school teenager who set out to realize his dream of becoming the best spiker of all time following the footsteps of his idol.
He meets talented teammates and rivals along the way whom he takes on with bravado and confidence despite various obstacles along his way. 
Haikyu!! also has a sports anime adaptation that you can check out on various anime streaming sites and apps. It is surely a hit among fans worldwide because of its slice-of-life nature which fans find extremely relatable.
While maintaining a stern theme of realizing one's goals and aspirations, it also certainly doesn't forget to incorporate humor and silly banter in the story. No wonder it is such a fan favorite!
Fun fact: Kageyama gets the feeling that animals dislike him even though he likes them.
Shingeki No Kyojin
Author's Name: Hajime Isayama
Author's Networth: $45M
No. of Manga Volumes: 34
No. of Copies Sold: 100M (Worldwide)
Shingeki no Kyojin or Attack on Titan as it is popularly known is another top trending manga right now although it has been around for quite some time.
This can be owed to the sheer popularity of the anime adaptation and with MAPPA producing the last season and the upcoming one, it is not a surprise that it could successfully garner the attention of older fans and even the new ones. 
Shingeki No Kyojin, written by Hajime Isayama tells the story of Eren Yeager, an orphan trying to figure out the mystery surrounding the titans after losing his family. He is accompanied by Mikasa Ackermann, his childhood friend, and lover who is also trying to find her purpose.
Shingeki No Kyojin is a gut-wrenching anime with a gritty storyline, stupendous character, and plot development. The manga has truly established itself as one of the best-selling manga of all time worldwide.
Fun Fact: If you ever wondered what would happen if American superheroes, such as Captain America and Spider-Man, fought with the Titans, then you would be glad to know that there is an actual eight-page adventure known as 'Attack on Avengers' available. 
The crossover is now available to read for free online.
Boku No Hero Academia
Author's Name: Kohei Horikoshi
Author's Networth: $1.5M (Approx.)
No. of Manga Volumes: 32 (Ongoing)
No. of Copies Sold: 6M (Worldwide)
Boku No Hero Academia or My Hero Academia is the most famous manga in Japan at the current moment. It has a dedicated fanbase not only in the country but all over the globe.
Written and illustrated by Kohei Horikoshi, the manga narrates the story of Izuku Midoriya or Deku as he is called by his peers, who is a powerless human being in a world full of people with special powers or 'quirks'.
However, he has set out on a mission to prove his worthiness to the world despite his disability after receiving the powers of his inspiration and idol. 
Boku No Hero Academia tells a hard-hitting story that is full of grit, passion, and emotions. It has sold some of the largest numbers of copies not only in its country of origin but rather all across the globe.
The fanbase has also not fallen short of letting others know of its integrity and urging others to give it a shot. Needless to say, that the anime adaptation is just as amazeballs. 
Fun Fact: Bokugo has a new English name, and that is known as the 'Great Explosion Murder God Dynamight'.
Fullmetal Alchemist
Author's Name: Hiromu Arakawa
Author's Networth: $64M
No. of Manga Volumes: 27
No. of Copies Sold: 70M (Worldwide)
Fullmetal Alchemist is one of the most popular manga of all time and definitely a personal favorite. Penned by Hiromu Arakawa, it is one of the most popular works of Shounen the world has ever seen.
I guess most of its charisma comes from the digression of the subject line from typical Shounen elements to darker elements surrounding fantasy, alchemy, and biblical concepts.
The manga narrates the tale of brother Edward and Alphonse Elric in search of the Philosopher's Stone which is supposed to bring back their bodies after a traumatic incident involving alchemy gone wrong.
Fullmetal Alchemist has its own allure, giving the fans a breath of fresh air by introducing themes such as the concept of the seven deadly sins, alchemy and the forbidden Philosopher's Stone.
It also introduces one badass character after another and keeps the readers hooked to the story till the last page. It also has two anime adaptations, Fullmetal Alchemist based loosely on the manga and Fullmetal Alchemist: Brotherhood that takes into consideration the complete manga story.
Fun Fact: Only three people in the universe of Fullmetal Alchemist have finished single-handedly a homunculus. Those three individuals are Scar, Mustang and Edward.
Golgo 13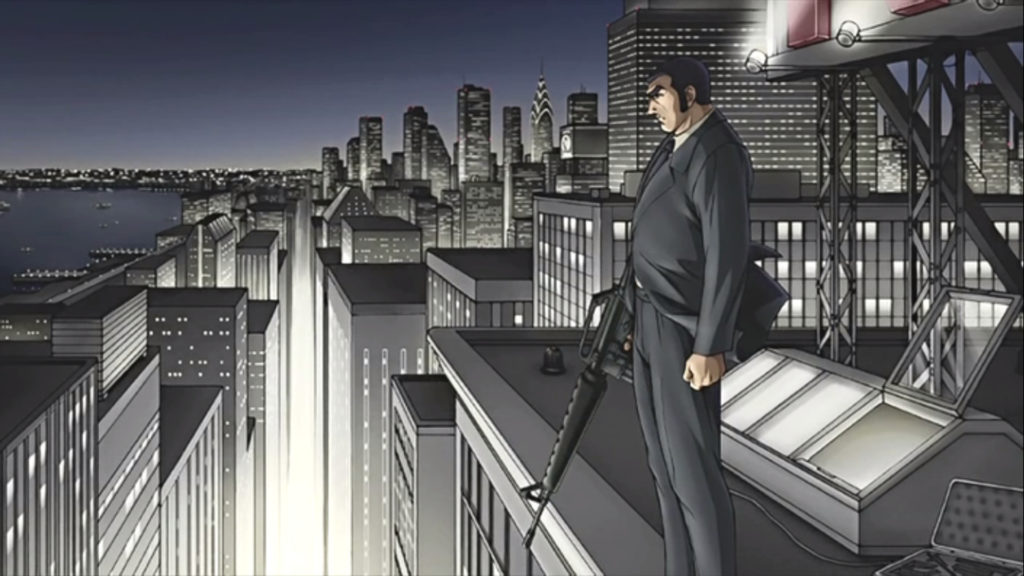 Author's Name: Takao Saito
Author's Networth: $64M
No. of Manga Volumes: 207
No. of Copies Sold: 300M (Worldwide)
Golgo 13 is one of the oldest mangas that are published still to this day. Golgo 13 is about a professional assassin for hire. Golgo 13 was first published in October 1968, and it is not showing any signs of stoppage any time soon.
The story of Golgo 13 is about a character who has the same name, and he is a trained assassin. His past and his actual name aren't revealed in the mangas, and that is mostly the mystery around which Golgo 13 revolves around.
Fun Fact: The name Golgo 13 is actually a reference to the death of Jesus Christ. Where Golgo is a short form of Golgotha, the place where Jesus got crucified, and the number thirteen is considered to be an unlucky number. 
Dragon Ball
Author's Name: Akira Toriyama
Author's Networth: $55- $57M
No. of Manga Volumes: 42
No. of Copies Sold: 260M (Worldwide)
Even if you are not a big fan of Anime, or haven't heard about it, you must have heard once in your lifetime about the name 'Dragon Ball' or 'Dragon Ball Z'. Dragon Ball Z is the anime of the manga Dragon Ball, and it is one of the most well-recognised IPs in the world of Anime and Manga. 
Dragon Ball has evolved quite a lot since its inception, and it has had many different characters and storylines since then.
However, at its core, Dragon Ball is a story about Goku and Bulma, a teenager, who travel on a journey to find out about the seven Dragon Balls. 
It is believed the seven balls, when all brought together, summon the dragon Shenlong. The dragon Shenlong then grants its users one wish.
Fun Fact: Dragon Ball was inspired by the Chinese novel 'Journey to the West' and martial arts films from Hong Kong.
Final Thoughts
In recent times, with the audience gaining greater access to manga reading sites and manga reader apps, there has been a sudden boom in the popularity of many manga.
The world of manga and anime is also witnessing a surge in the number of fans and this has only given the industry a major impetus. Other than these best-selling manga of all time that I've mentioned in my listicle, there are many more that carries the same weightage in the industry. 
Can you name a few other? Drop the answers in the comments!