Boxing matches are appreciated all around the world, and it has a genuinely huge fan following, so it only makes sense when one tends to find a way to watch these matches by opting for free boxing sites.
Don't get me wrong, in the world of inflation that we are in right now, entertainment isn't always the top-most priority for most families, but then again, that shouldn't stop you from watching your matches online for free.
Keep this in mind, though, that just because the below-suggested applications are free, that doesn't necessarily mean they are very convenient to use like your paid subscriptions.
If you could somehow ignore all the advertisements and every possible distraction that these free boxing streaming sites provide, then I can assure you that you'll have a good time watching your favorite match
Also read: The best sports streaming websites.
Yeah, YouTube. Bet you didn't expect this to pop up on this list. YouTube has literally everything you could possibly ask for, including free boxing matches.
Now I am not talking about the highlights that are posted by UFC on their YouTube channel (although you could also just watch them if you just want to know what is happening in the boxing world).
People generally sometimes post the live matches on their YouTube channels as they already have a pay-per-view subscription (talk about being generous).
So to basically watch a fight on YouTube, you just simply have to type the name of the fight like "Ryan Garcia vs Javier Fortuna live stream" and just search through some of the channels, and you'll probably be able to watch the fight.
What are the good things about YouTube?
I don't know why this question needs to be answered. YouTube is basically the second-most visited site on the net. It is not just a free boxing streaming site. It is just so much more.
It has everything, literally every single thing you could ask for in terms of video content. And best of all, it's free to use! You can upload as many videos as you like; you can make a career out of it!
It's genuinely such a fun website to use and has tremendous functionality, to say the least.
What are the bad things about YouTube?
Well, if we are strictly speaking in regards to boxing streaming websites, the main disadvantage is that YouTube also tends to shut down these channels that stream their Pay-Per-View subscription.
I mean, it makes sense, right? Like it is sort of illegal to just stream someone's content for free, and YouTube has a sense of responsibility on them to make sure such activity doesn't happen on their site.
So chances are that while you are watching the fight on YouTube, the fight immediately stops as YouTube may have just shut the channel or the stream.
Why did we choose YouTube for boxing streaming?
Because, frankly speaking: A) It is the most secured website on this list because YouTube is a legit thing, unlike some of the other websites named below.
And B) You could easily get away with watching the fight if YouTube doesn't track down the channel before the fight gets over.
So it's sort of a win-win for you, actually, because you get to watch the fight that you like, and it is still on a secured site, so you can rest assured that you won't be lured into the world of pop-up ads (if you have YouTube ad-disabler or YouTube Premium).
Our review and rating on YouTube
YouTube's a great site to watch videos on, and it does act as a free boxing streaming site as well, so why not use its full potential of it. You can watch the fight on your laptop, TV, mobile, or tablet.
It's a great application overall, and we give it 4/5 stars.
Kodi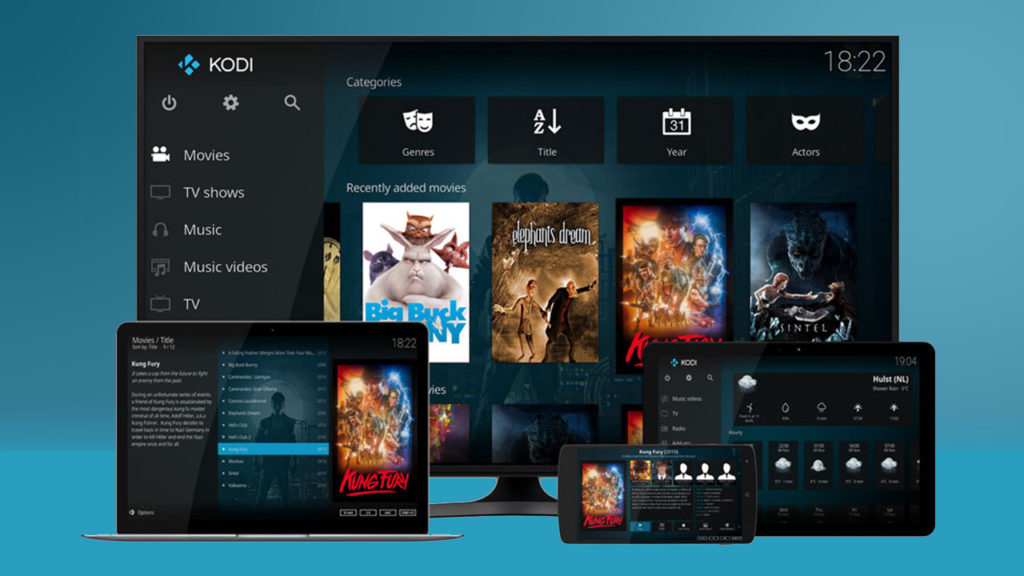 Some of you must be aware of what Kodi is, but I am pretty sure the majority of people must be confused as to what it is. So basically, Kodi is an application that you can run on your laptop and stream all sorts of content.
It has many plugins available on it, so through those plugins, you can easily watch the content of your liking. And for watching any fight you want, you simply just have to add in the plugin 'Planet MMA'.
With that installed, you can pretty much watch the fight of your liking and possibly it would be ad-free also (if the fight itself doesn't have any advertisements in it).
It's a pretty useful application because you get to stream not just one type of content but all sorts of content as it has tons of plugins available for use.
What are the good things about Kodi?
Well, some of them I have already mentioned above. I'll address the rest over here. The thing about Kodi as an application is that it is legal to use; you are not doing anything illegal by downloading the app.
That's because the app alone just doesn't stream it, it basically has plugins for other applications that have access to other boxing streaming sites, so it's in a grey area regarding legal and illegal.
The other amazing thing about Kodi is that it has an application for your laptop, mobile and TV as well, so you can basically watch the fights on many devices with the same account, and you can stream it from anywhere.
What are the bad things about Kodi?
"Bad" things about Kodi is that it could get a BIT complicated for commoners because it doesn't have the easiest UI to use, and you can't just download the app from Play Store or App Store.
To download the app on your phone, you have to go on Google and search it up and then download it from their website. Now some people would find it fishy to download apps from sites, but that's the compromise I told about at the beginning of this article.
Why choose Kodi for boxing streaming?
Kodi is not just a boxing streaming website, and it's way more than that. If you utilise it fully, then it can turn into your one-stop entertainment junction. You can stream movies, matches, shows, and so much more.
At that too for the cost of free (and cost of convenience as well). Sometime you may require some add on kodi hence we have listed the best working kodi addons.
So if you want to look for something more than a free boxing streaming site, Kodi could be a great option for you.
Our review and rating on Kodi
Kodi holds more potential than just a boxing streaming site, and it ranks among the great streaming platforms available on the market. So in that way, it is pretty impressive for what's it worth.
But the real question depends on how to use the app because that's how you would know its value, but for the sake of this review, I would still recommend you try it out for once and see if it works for you.
So for that reason, we would give Kodi a rating of 4/5 stars.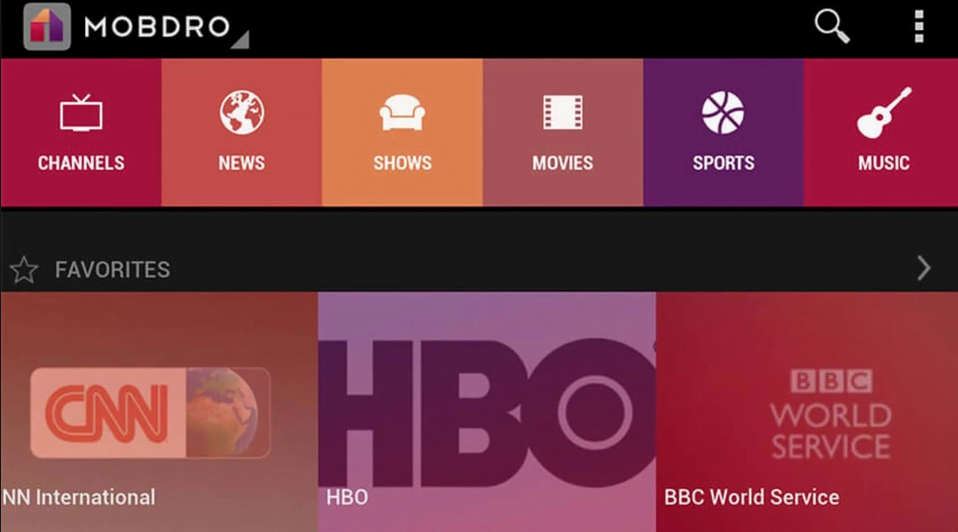 Now, if you are into the world of streaming platforms, then you must also know about this application called Mobro.
Mobdro, just like its competitor, Kodi, is an application form which you can stream a ton of content as it offers various plugins on the internet that acts as boxing streaming sites.
Mobdro has all the goods and the bad apps like Kodi have; they are not available to download from Play Store or App Store; they are in a grey area of illegal content and much more.
What are the good things about Mobdro?
Mobdro does offer plenty of good stuff, if you ask me, for free. It's a streaming application platform and provides content from movies, tv shows and, of course, boxing matches as well.
You don't necessarily get stuck down to limited content like on other boxing streaming websites; you actually get to choose what you want to watch and when you want to watch it!
And of course, best of all, unlike the rest of the boxing streaming sites, Mobdro doesn't bombard you with a ton of pop-up advertisements and gives you what you want to see, whether it may be on TV or on your phone.
What are the bad things about Mobdro?
Well, let's start off with the obvious, it's not fully legal to use. I know it just provides you with content from other sites, but still, that content is illegal to watch. So it does fall under the grey area of illegal/legal stuff.
The other major negative thing about Mobdro could be that it is not that convenient to use and download as well. You can't just open chrome and watch the fights.
You'll have to download the app from various third-party websites, set up the application, and then get to finally watch the content that you desire. That is a lot of steps to go through to watch your favorite fights.
Have you tried Mobdro and not happy with it? Do not worry we have got you covered with the top best mobdro alternatives.
Why choose Mobdro for boxing streaming?
Mobdro for boxing streaming can act as a good streaming application because you do ultimately get what you ask for and with somewhat convenience as well.
It's just that you should go into knowing what you are signing up for because it may not be for everyone, as I have previously mentioned. It can be complicated to download, set up, and watch.
Most people don't like to have their entertainment be that complicated, but if you are willing to go for it, then I feel Mobdro could also be a great application for you to stream boxing matches.
Our review and rating on Mobdro
Mobdro is a great application to download because it also acts as a one-stop destination for your entertainment as well. You could binge on movies and watch tv shows and matches at the same time.
You just need to figure out how to use it, and that can take some time for people to adjust to, and for that reason, we would be giving Mobdro a rating of 3.5/5 stars.
It's a fun application that is not just a boxing streaming site.
USTV Go
So, now we are getting into the boxing streaming sites designed just for this purpose.
If you have your entertainment settled out and you don't want to dish out your money on any streaming platform to watch your favourite boxing matches, then USTV Go could be a good application to watch from.
It is considered one of the better versions for boxing streaming sites as it allows you to watch the fights from many different outlets.
The site also has a table for all the new and upcoming boxing matches, so you can set a reminder for yourself and watch them when they are on.
What are the good things about USTV Go?
The good thing about USTV Go is that it basically allows you to stream your favorite matches from different outlets. You have many channels available on the website, so even if one isn't working, you can hop onto the next one.
The website is also fairly simple to use as you just have to type in the fight, and you get many hyperlinks to choose from and watch the content as per your liking.
It is pretty straightforward to use, so many commoners won't have much trouble using it to watch their fights.
What are the bad things about USTV Go?
First of all, you need a VPN to access this website. It won't run any of the fights without a VPN. It makes sense for them as well because I am pretty sure that many people would want to shut them down.
The other negative thing about USTV Go could be that it can only be viewed on your laptop as it does not have an application for any other devices. It is a straight-up boxing streaming website.
So, if you were hoping to watch it from the comfort of your phone while traveling somewhere, then this site would disappoint you in that manner.
Why choose USTV Go for boxing streaming?
USTV Go is a website that many people would find easy to stream their fights on. It is made for streaming such fights, and it is a website that many people will want to watch their fights on.
The designers of the website have made the site for commoners, and it would be useful for them to use it.
Our review and rating on USTV Go
USTV Go is designed for people searching for boxing streaming sites. It's got access to many channels to stream your match from. It's fairly simple to use and has a decent enough website as well.
So, if you have a VPN account and check the above boxes, then USTV Go could be a great site for you to enjoy your favorite fights in one place.
For that reason, we would give USTV Go a rating of 3.5/5 stars.
123TV
123TV comes from the makers of the famous 123 Movie (don't claim me on that). As the name suggests, the streaming site is not just for matches, but it is for everything and anything related to TV.
Sports and games just happened to be one of the few things this streaming site covers. Now on this site, streaming fights just happen to be one of the extra features that you can get.
For some people, that's everything they can ask for. If you are one of them, then 123TV could be a great boxing streaming site for you.
What are the good things about 123TV?
There are plenty of good things on 123TV when it comes to streaming content. It is not just limited to streaming fights, so if you are an avid watcher of everything TV, then 123Tv can be the website for you.
What are the bad things about 123Tv?
Now when it comes to bad, you can find a whole lot of bad in 123 Tv. First of all, the services of the sites aren't that reliable, so if you are assuming that you can bank on the site every time you want to watch a fight – forget about it.
It will also have a whole lot of pop-up ads, as that's how these websites work. So if you are not into ads, then this might not be the site you would want to use.
There is also not just one 123Tv site available because they keep on making new websites as they are continuously being shut down by the authorities.
Lastly, the UI itself of these sites is not that great. So you might get confused here and there when you would like to stream the fights, and it's just very confusing to use on its own.
So, yeah, plenty of "bad" about 123Tv.
Why choose 123Tv for boxing streaming?
Frankly speaking, 123Tv is not just for streaming boxing. Yeah, you have the option to stream from it, but it is not a sports-centric boxing streaming website.
Sports is just an addition to these websites to attract more users, and that's what that is. It is not a reliable sports streaming website as well.
So, if you ask me the question, why choose 123Tv for boxing streaming? It's because you can use it as a backup to stream the fights. If the other options are not working for you, then this just might.
Our review and rating on 123Tv
123Tv is a streaming site not just designed for fights and movies but Tv shows as well. As mentioned above, sports and boxing matches are an addition to the video variety of content available on the website.
It is a fun website but not the best website to stream the content you desire. I would recommend it to be used as a backup website if nothing else is working out for you.
For the above-mentioned reasons, we give 123Tv a rating of 2.5/5 stars.
Buffstreams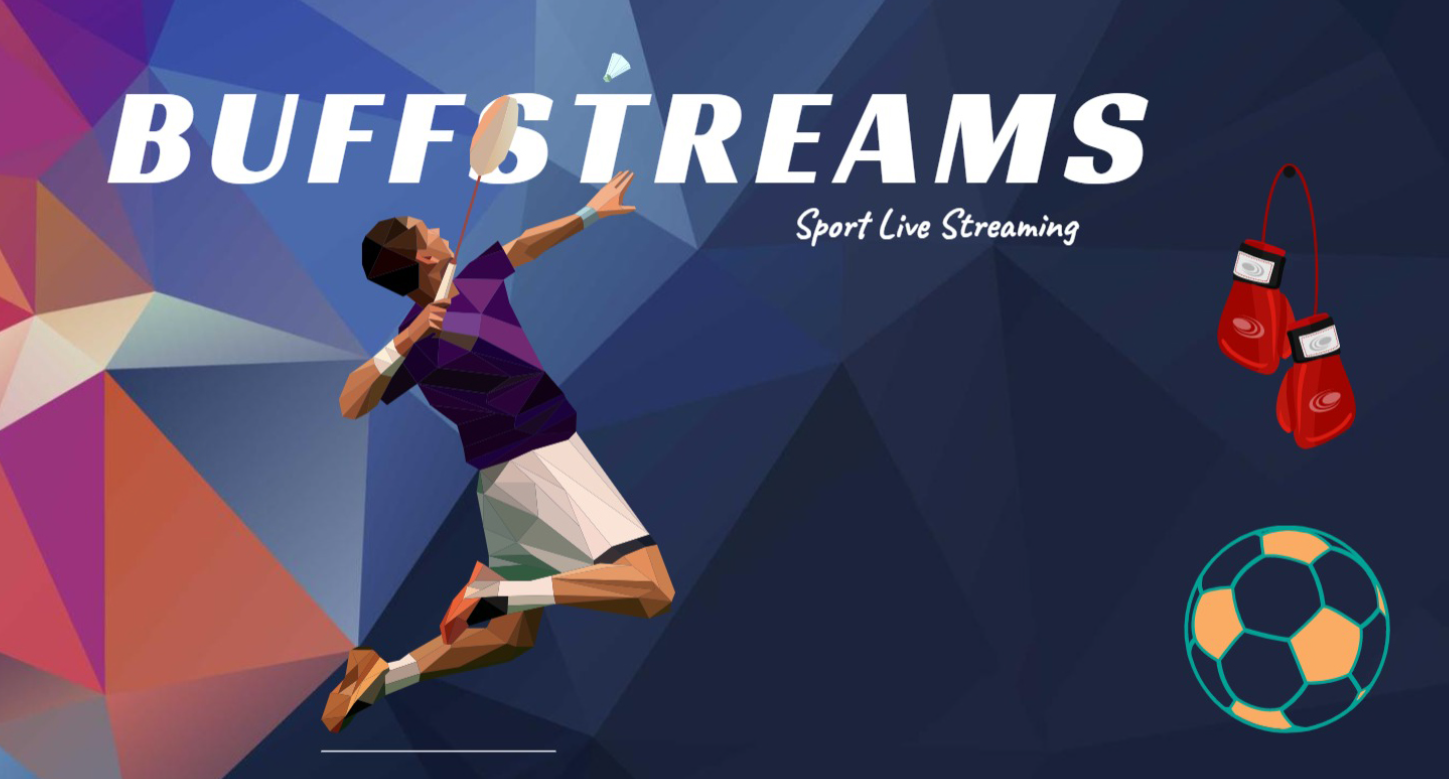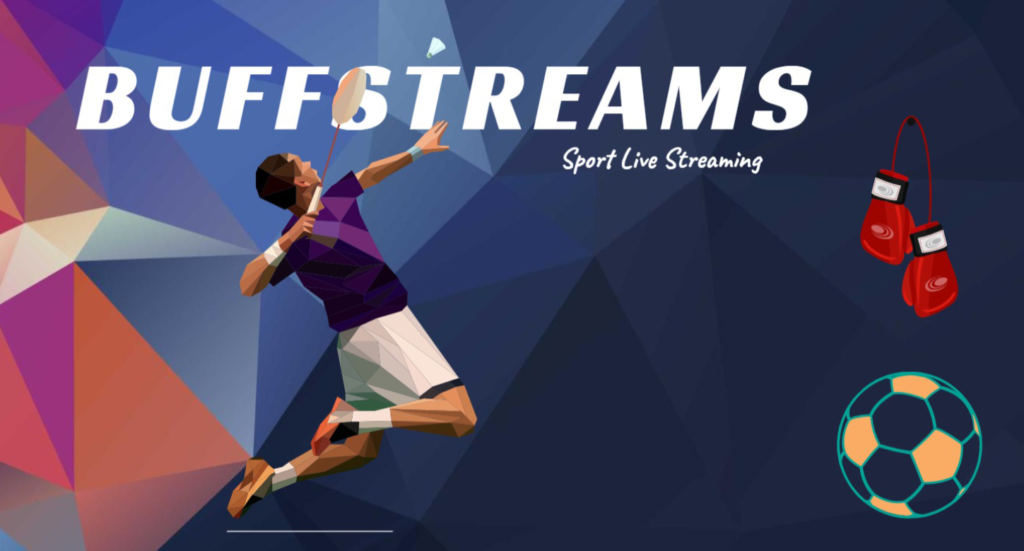 Buffstreams is now a designated sports streaming site. It has all the sports you would need and also has focussed all of its efforts on different types of sports.
It is also quite helpful and useful for many commoners because its UI is fairly simple to use, and it does account for many of the hyperlinks from which you can stream the sports.
It does take a lot of time to load the website because of various different issues, so that is something you have to keep in mind.
What are the good things about Buffstreams?
Buffstreams's got some really cool things up its sleeve when it comes to free boxing streaming sites. For starters, it's a dedicated sports website, so you can rest assured that you will be bombarded with anything that is sports.
It has a fairly simple UI to use, and that is a major plus because a lot of the time, these websites can get a little complicated to use and to search for what you actually want to see.
The site also contains a table of all the upcoming matches or fights that you could see on its site, which is always a neat little feature for boxing streaming sites to have.
What are the bad things about Buffstreams?
Its servers are pretty low in number, so the site does take its time to boot up. You can use a VPN to access this site, as it would help it start off quicker.
And like many other sites of these types, you will run into the trap of pop-up ads on it, so be careful when you use it as it can lead to some virus getting installed on your computer.
Have you tried Buffstreams and are looking for similar sites like it? We have written about the top best buffstream alternatives.
Why choose Buffstreams for boxing streaming?
I mean, why not? It's a sports-designated website that streams all your favorite fights and shows you all the live events you could ask for.
It's also fairly simple to use, so many people will be able to easily access the site and get to watch what they would want to see.
Our review and rating on Buffstreams
Buffstreams is a good site to stream sports from. It's easy to use, is mostly sports-related, and can be accessed from your laptop easily.
There are obviously downsides to it, as its servers are pretty slow, and the site does have a lot of pop-up ads enabled on it. But if you could set aside those things, then I think you'll enjoy the experience of this site.
For those reasons, we give Buffstreams a rating of 3.5/5 stars.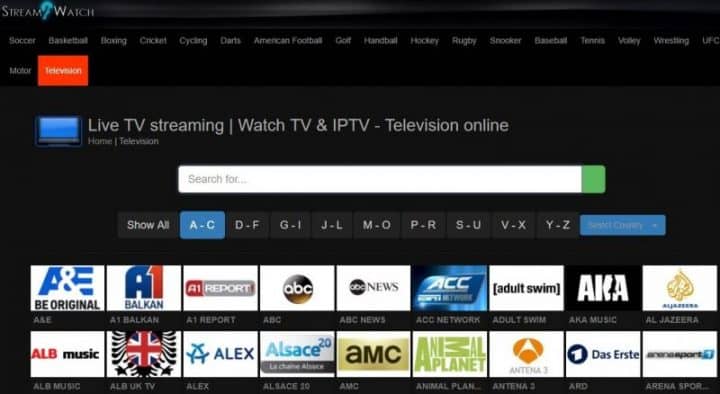 Stream2Watch is a popular streaming site when it comes to watching sports of all kinds. It is like Buffstreams to some extent, where you can easily get access to various different sporting events, including boxing.
It has its fan base all around the world as it involves many different sporting events in its category of streaming. It's a fairly old website, and therefore you can see that sometimes the UI of the website fails to live up to the standard.
What are the good things about Stream2Watch?
The good thing about Stream2Watch is that it is a sports-centric website. So you can expect nothing but all things sports from the website.
It has access to various channels through which you can watch the boxing fights you have been waiting to watch for so long. And it is one of the fewer streaming websites available that is secured.
What are the bad things about Stream2Watch?
Stream2Watch is known to have UI issues, and people tend to get confused while searching for their sports. It is not as simple and straightforward as the UI you get on boxing streaming sites like Buffstreams.
It also contains pop-up advertisements and has reported issues regarding viruses and malware. So you gotta be careful when you decide to stream on it.
Other than that, you mostly get European sports on the site, so it may not be for everyone.
Why choose Stream2Watch for boxing streaming?
Because it has all the fights, you would want to see thanks to its access to numerous sports channels. It is also secure to use compared to other streaming sites.
Our review and rating on Stream2Watch
Stream2Watch is a decent site to watch your favorite boxing matches.
It misses on some bells and whistles that a lot of people would want to have in a website like this, but it's still a website that you can use to watch the matches.
For that reason, we would rate Stream2Watch a rating of 3/5 stars.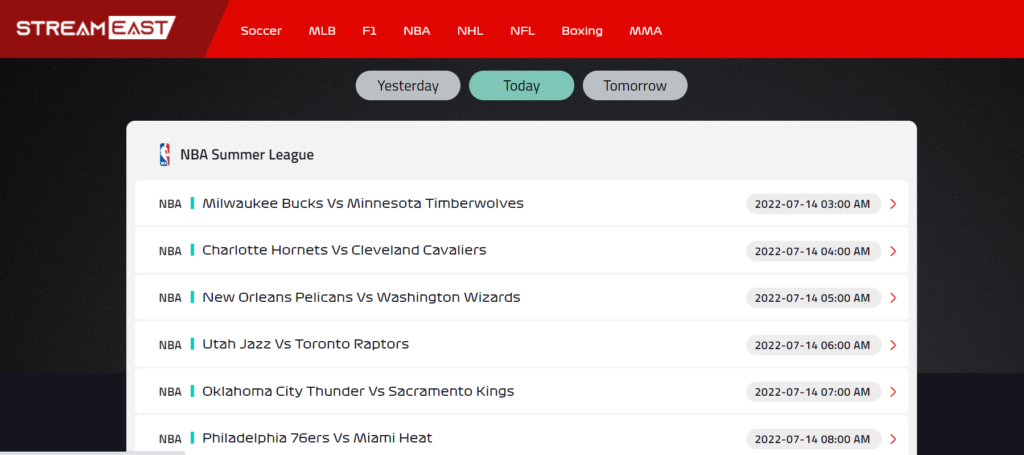 Stream East is a popular sports website that I have written about a lot because of its great user interface and the overall quality of streams that you are able to watch on this website.
I have written a separate article where I discussed some alternatives to Stream East, as well, so if you want, you can read that article, as well.
However, for now, let's discuss some of the things that make Stream East so popular.
What are the good things about Stream East?
Stream East offers users one of a kind UI and it has one of the best UI you would find on any website like these. The overall website works seamlessly and there are not a lot of bugs on it, as well.
Along with that, you are able to watch UFC matches and other boxing games, as well. Making it one of the better options available right now to view such games for free online.
What are the bad things about Stream East?
Stream East offers users with a number of different links, however, sometimes those links don't end up working, which leads to not being able to view the games, as well.
Along with that, while the overall website does have a great UI and presentation, it could also benefit by providing some more links for match presentations, that is something which is done on other websites like LiveSports24.
Why did we choose Stream East for Boxing streaming sites?
At the end of the day, Stream East streams boxing matches for free on its website, and it also offers users with a great UI with it, as well.
For a lot of people that is a combination that you don't often see on such websites, and that makes it one of the main reasons recommending it on this list.
Our review and rating on Stream East
Stream East has a lot of positive points and some negative points, as well. However, the positives do outnumber the negatives.
The overall viewing experience on Stream East is like watching live games on paid streaming sites, and that is quite a big compliment for such sites.
For that reason, I will rate Stream East 4/5 stars.
Our recommendation on the best boxing streaming site from this list?
If you want my actual recommendation from the above-named websites. I would personally choose none of the above.
Why did we choose none of them as the best boxing streaming site?
You see, first of all, I am not majorly into boxing, and more importantly, I crave convenience, and that's the business model over which all the streaming platforms run.
They are highly convenient to use. You can access them from anywhere you like, and their servers are really great, so there isn't any lag or delay in the sports that I want to watch.
But that being said, I know a lot of you don't care about convenience; otherwise, you wouldn't be here in the first place.
The above-mentioned boxing streaming sites/applications are still a good option to choose from as they do offer a certain amount of range and viewing options.
But what's your favorite site that you liked the most among the 7 of them? Tell us down in the comments below.