If you are one of those individuals who have been prompted with the error COM Surrogate has stopped working when you try to print your files or browse your folders containing video/media files on your Windows computer then you have landed at the right place.
The issue of COM Surrogate has stopped working can be solved using two simple fixes, you can try either one whichever you feel is the easiest for you.
Note: Both these fixes work for Windows 7, Windows 8, and Windows 10.
Fix 1: Rollback your video driver
If the video driver on your Windows Computer is old and outdated it can cause the COM Surrogate to stop working. In order to fix it, you need to update the video driver or reinstall it. Here is how you can do that:
Step 1) Press and hold the Windows logo key, and R key simultaneously to open the Run box.
Step 2) Enter the command devmgmt.msc and press Enter.
Step 3) Then scroll down till you see the Display adapters section. Right-click on your display adapter driver and click on Properties.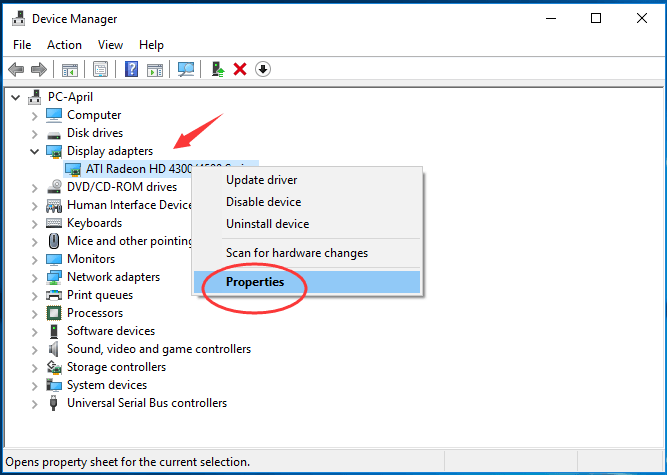 Step 4) Select the option Update Driver to check if any update is available if there is then update the driver, or else move to step 5.
Step 5) Select the option View on Driver pane. Then select Roll Back Driver.
Click the Roll Back Driver icon to download the previous version driver of your video card from your computer or from the website of the manufactures of your video card.
Fix 2: Add dllhost.exe to the DEP Exception
Basically COM Surrogate is nothing but the executable host process(dllhost.exe) that runs in the background while you are browsing folders or files. So if COM Surrogate stops working you can try adding it to the DEP exception list and check if it fixes your problem.
Step 1) Press and hold the Windows logo key, and R simultaneously to open the Run Box.
Step 2) Type control in the Run box and select OK to launch the Control Panel.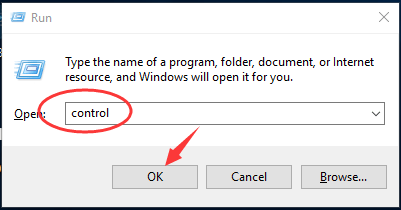 Step 3) Select the option, 'System' when View by Large or Small icons. Then select the Advanced system settings on the pop-up window.
Step 4) Under the Performance dialog, click Settings.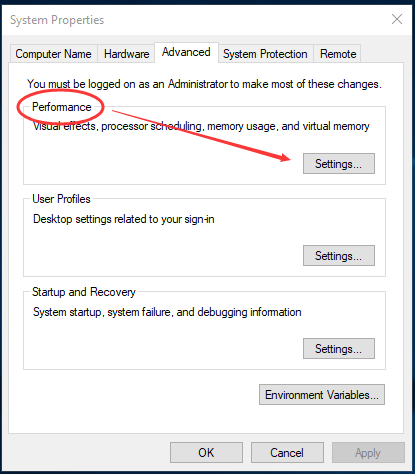 Step 5) Check the option Turn on DEP for all programs and services except for those that fall under the Data Execution Prevention pane. Then go to C:\Windows\SysWOW64 or System32 (base on your system).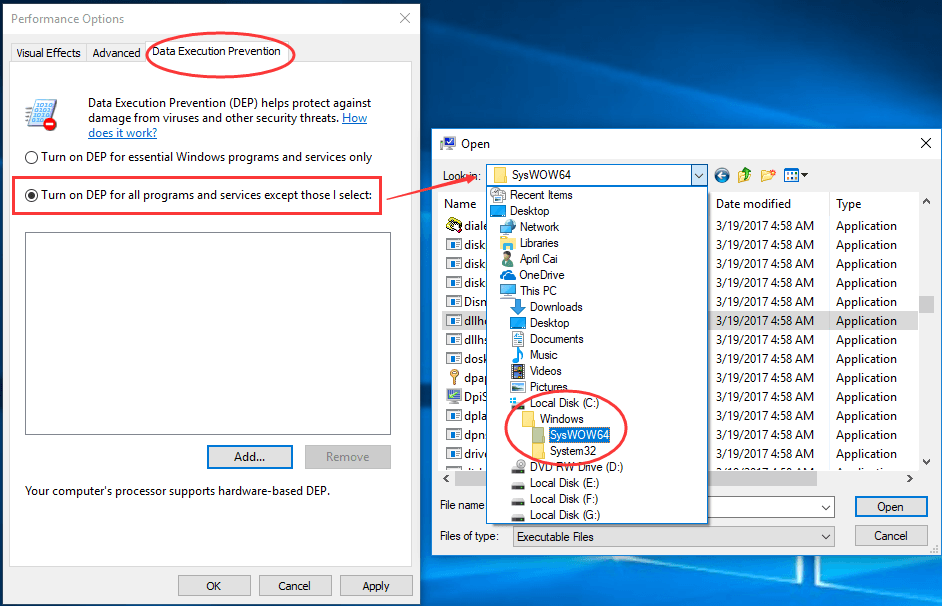 Note: To check which is your system type, open a Run box by pressing Windows and R key simultaneously then type msinfo32 to open your System Information Panel, it will show you which system you are running.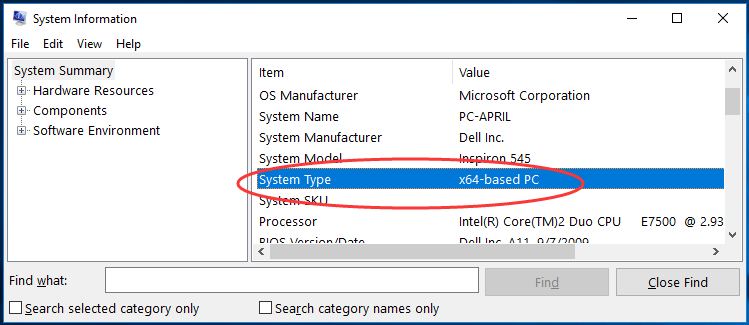 Step 6) Scroll down till you find double-click on dllhost.
Step 7) Select Apply > OK to save settings.