Crunchyroll is a streaming site for anime, if you are a user of it you obviously know that. But if you are a Crunchyroll fan then bad news for you because your arch-nemesis, Funimation, just bought your favorite anime streaming site!
That's right Sony just bought Crunchyroll for a whopping $1.2 Billion dollars and is merging it with Funimation as a strategic tool to increase their viewers. Now what the future of this merger will be is currently untold.
And obviously, cause of the reason now you might be looking at different alternatives to Crunchyroll to watch your favorite animes.
And there are plenty of Anime streaming sites available where you can watch anime for free such as Justdubs, KissAnime, Animeland, Kisscartoon, and their various alternatives.
So I have listed down the 7 Best Crunchyroll Alternatives that are free to use and some of them even feature Simulcast (Simulcast is a feature where the Anime is streamed an hour after it is released in Japan).
List of best Crunchyroll Alternatives
| | | | | |
| --- | --- | --- | --- | --- |
| Name | Best For | Price | Our Rating | Website |
| Funimation | Anime | Free(But contains plans for ad-free experience) | 4/5 | https://www.funimation.com/ |
| Zoro.to | Free Anime | Free | 4/5 | https://zoro.to/ |
| KissAnime | Free Anime | Free | 3/5 | https://kissanime.com.ru/kissanime.html |
| Gogoanime | Free Anime | Free | 3/5 | https://gogoanime2.org/ |
| KissCartoon | Anime cartoon & More | Free | 2.5/5 | https://kisscartoon.gr/cartoon-list/ |
| AnimeToon | Dubbed Anime & More | Free | 2.5/5 | http://animetoon.theproxy.ws/ |
| Animeland | Anime news & Manga | Free | 3/5 | https://animeland.fr/ |
1. Funimation
Well, it was obvious that this was going to be the number one alternative after the merger because it was the main competitor to Crunchyroll before the merger. And now it does have Crunchyroll with it, which means it has the features you loved about Crunchyroll along with the features of Funimation.
Funimation is also merging with Animelab (which we will talk about later), so it really is the go-to place for all things Anime.
Price of Funimation
Funimation can be viewed for free with ads but it is for limited content only and you will need to purchase one of their subscriptions to watch everything.
Funimation Premium costs: $5.99/month
Funimation Premium Plus costs: $7.99/month
Funimation Premium Plus Ultra costs: $99.99/year
Features of Funimation
No ads to be seen in the paid plans
Subs & Dubs are available for Animes
Simulcast Anime avaiable
Download your animes and watch it on-the-go
Pro and Cons of
| | |
| --- | --- |
| Pros | Cons |
| Crunchyroll merger | Not available in India |
| Simulcast | Focusing more on Dubbed shows |
| Simple UI | No Original shows |
| | Application crash |
Review on Funimation
If you are a big Crunchyroll fan, then Funimation should be your next home for all things Anime streaming. It has loads of features that you may like and would most probably continue Original Animes of Crunchyroll.
Rating on Funimation
We give Funimation 4/5 stars.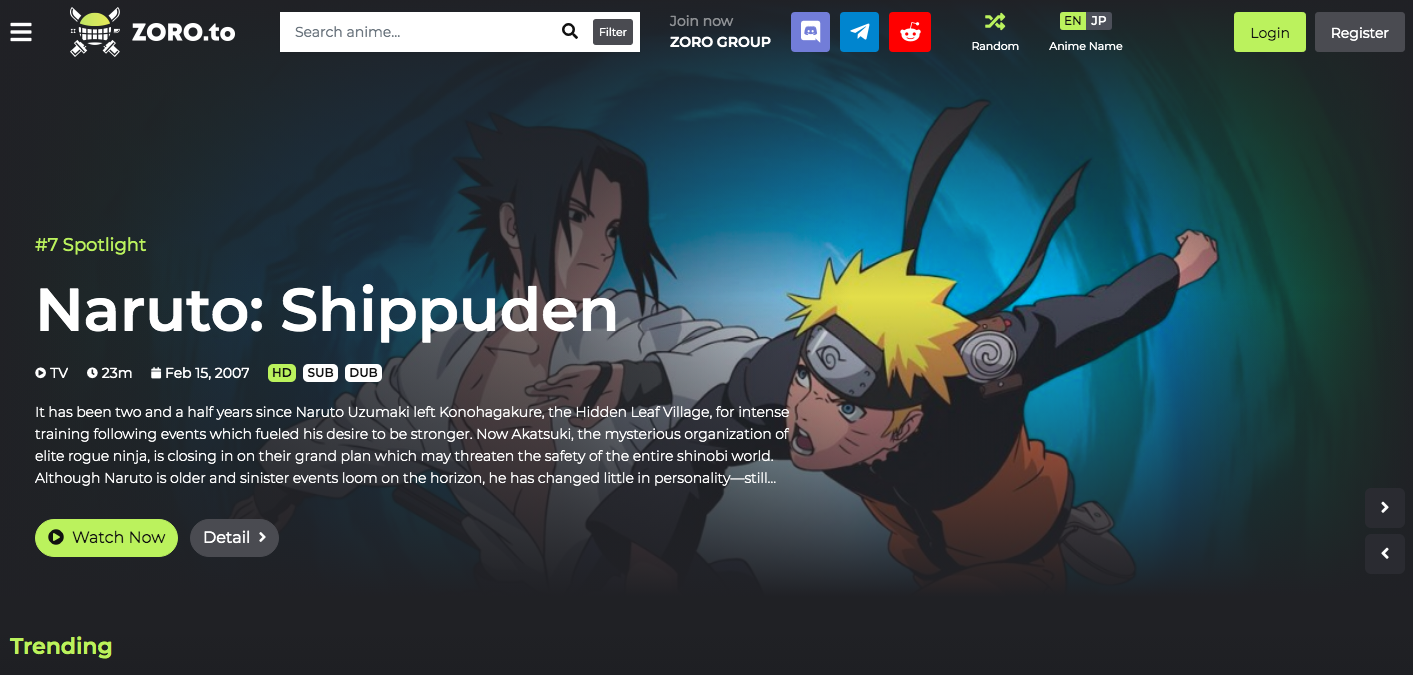 Zoro.to is a free anime streaming site like Crunchyroll that lets you watch all your favorite anime shows and movies with no ads! Yes! No ads! It has a monthly visit of 900K from across the globe with most traffic coming from the U.S.A & India.
It really seems like the next best free alternative to Crunchyroll and apart from that you can also download the episodes in Ultra HD without paying or logging in.
Price of Zoro.to
As mentioned above, Zoro.to is free without any ads!
Features of Zoro.to
Free Anime to watch
No advertisment
Download content without any payment
Watch in UHD quality
Pro and Cons of Zoro.to
| | |
| --- | --- |
| Pros | Cons |
| Simple UI | Illegal |
| Free Anime | |
| No Ads | |
| Great customer service | |
Review on Zoro.to
Zoro.to feels like a complete package to me. It has free content, without any ads, great UI, and can download content in UHD without any subscription! However, it does make one think how do they make money then because running a website isn't cheap with these many mods and functions and it isn't revealed also anywhere on their website so I can help but raise my eyebrow about it.
Even then, it is a great service and holds true potential as a replacement to Crunchyroll.
Rating on Zoro.to
We give Zoro.to 4/5 stars.
KissAnime is a free Anime watching site that from which you can watch your favorite animes. It has loads of Anime libraries and has a decent enough platform to play them.
KissAnime also plays dubbed and subbed animes but since it is free, it contains a lot of ads and pop-ups which can get annoying after a point.
Price of KissAnime
KissAnime is a free-of-cost anime streaming site.
Features of KissAnime
Shows trending Animes
Has an English to Japanese name translation
Great library of Anime
Has a decent video player
Pro and Cons of KissAnime
| | |
| --- | --- |
| Pros | Cons |
| Library of content | Ads |
| Free Of cost | No Application on Play store or IOS |
| | Not legal |
Review on KissAnime
KissAnime is a simple-to-use anime website that has more anime than you can think of seeing. It has an alright website but even with an ad blocker the ads on the website don't stop and they can get annoying after a point.
And since it is illegally run that means it is not supporting the creators of the Anime as well. Although if you don't like KissAnime we specially curated for you Kissanime alternatives that you can check out right now.
Rating on KissAnime
With the review above, we give KissAnime a rating of 3/5 stars.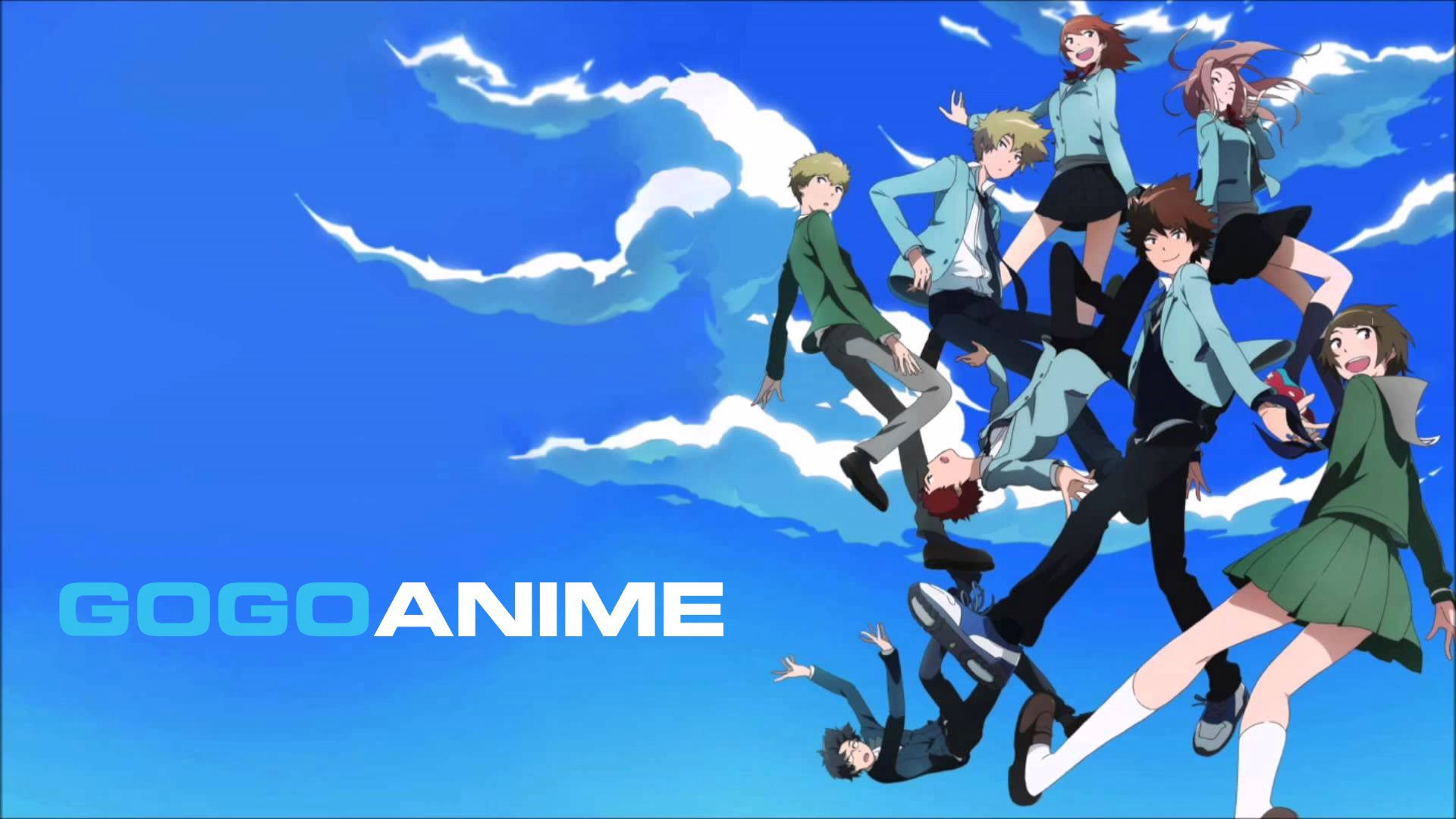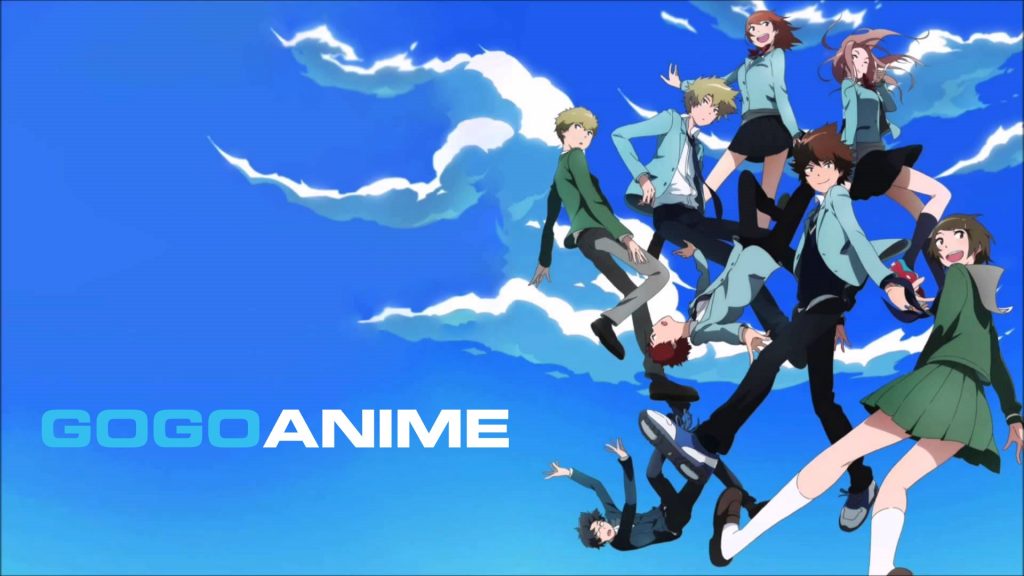 Gogoanime is a very popular streaming site among anime lovers from all around the world. The platform has a monthly visit of 264 thousand people! That's a lot of free anime streamers. To stay afloat, Gogoanime relies heavily on ads so
But apart from that, Gogoanime has a beautiful website with a simple and interactive UI along with a catalog of anime content that can be accessed for free!
Price of Gogoanime
Gogoanime is free to use.
Features of Gogoanime
Free to watch Anime
Great UI of the website
Video Speed changer option available in the player
Pro and Cons of
| | |
| --- | --- |
| Pros | Cons |
| Free content | Illegal |
| Beautiful UI | No option to change resolution |
| No buffering | URL changed every now and then |
Review on Gogoanime
Gogoanime is a lot of fun and is a very trusted website and is very much appreciated by Anime lovers. But since it is illegal, it has to constantly change its URL every now and then so that it can't be shut down by the authorities.
But its great UI, a pool of anime library, and great player make it a strong Crunchyroll alternative.
If you want to see some Gogoanime alternatives you can click right here to check them out.
Rating on Gogoanime
We give Gogoanime a rating of 3/5 stars.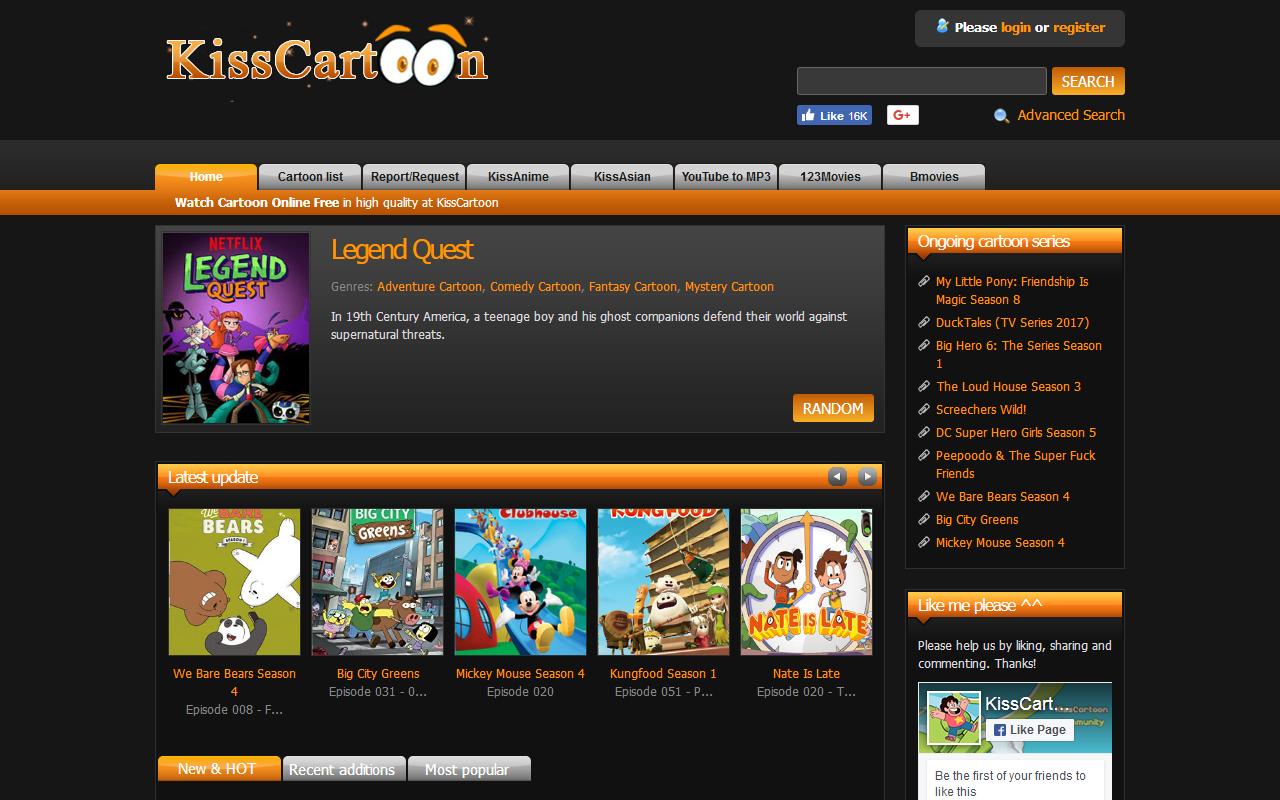 Kisscartoon has a very peculiar name and from the name itself, you could guess that it is a cartoon-specific website that may appeal to a younger audience. The platform has various proxy and kisscartoon alternative sites available on Google and that probably is because of illegally sharing content so as to not shut down.
Kisscartoon is not only anime-specific but also streams other cartoons such as the brand new Marvel Studios web series 'What If..?' so it does tell you that unlike other websites named above, this one caters to a more global audience rather than just Anime niche fans.
Price of Kisscartoon
Kisscartoon is free of cost.
Features of Kisscartoon
Dubbed anime cartoons available
Non-anime cartoons available
Free of cost
Pro and Cons of Kisscartoon
| | |
| --- | --- |
| Pros | Cons |
| Cartoon specific content | Illegal |
| Free of cost | Not Anime specific |
| | Complex UI |
| | Multiple URL's |
Review on Kisscartoon
Kisscartoon has a very complicated website wherein all the contents are not in order and put neatly as they are in other websites and along with it, it is much more focussed on cartoons and not just Anime cartoons but cartoons in general. 
Rating on Kisscartoon
We would be giving Kisscartoon a rating of 2.5/5 stars
Animetoon is a free Anime streaming website that showcases dubbed Anime. Along with Anime, Animetoon also showcases non-anime movies and cartoon series that you can search through their catalog alphabetically.
But since it is also free they need to make money from somewhere and they do that but running ads. My adblocker blocked 23 ads on their website! 23! And even with the ad blocker you still won't be able to see anything unless you close the pop-up ads three times.
Price of AnimeToon
It's free to use.
Features of AnimeToon
Dubbed animes can be watched
Non-anime movies and cartoon shows are also present
Pro and Cons of AnimeToon
| | |
| --- | --- |
| Pros | Cons |
| Free to watch | Has loads of ads |
| | Some users prefer subbed anime |
| | Average looking website |
Review on AnimeToon
AnimeToon is a very ad-heavy website and I get it! But after a while, it gets very annoying and that's why users tend to choose premium plans and websites because they don't have to stop every three seconds to stop an ad and can enjoy their content easily. That's the same case with AnimeToon.
Rating on AnimeToon
We would give AnimeToon a rating of 2.5/5 stars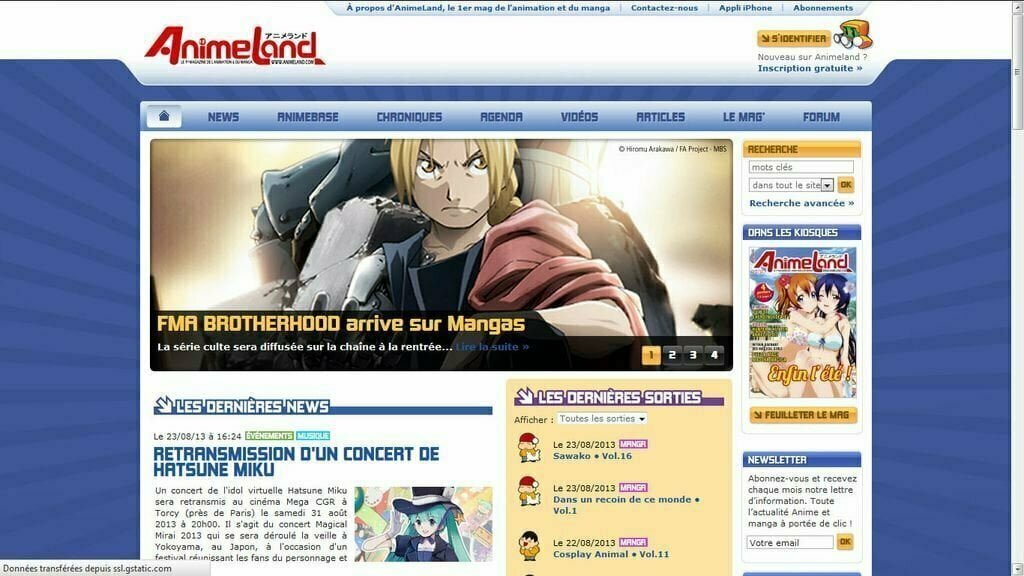 Animeland is a place where you get all the news related to the world of Anime. The platform has its own magazines, forums, etc. It is mostly a french magazine website that features Simulcast but it is not streaming specifically.
There are other websites named 'AnimelandTv' but once you open them then you see a poorly made website called 'Dubbed Tv' and it does not have the same logo as the official Anomeland website so I doubt it is one of them. 
Price of Animeland
It is free of cost.
Features of Animeland
All Anime news
Magazines and Manga available
Simulcast is also available
Pro and Cons
| | |
| --- | --- |
| Pros | Cons |
| Magazines | Not a streaming website |
| Anime News | French Website |
| Manga | |
| Simulcast | |
Review on Animeland
Animeland is a website that gives news about what is happening right now in the world of Anime in French. It has Simulcast in it and that means it is legal to use but at the same time, it is not a straight streaming service.
Animeland TV which I saw is some leads you to a website called 'Dubbed TV' and stands nothing in comparison to the website of Animeland so I doubt that it is from them. 
If you are looking for Animeland alternatives, you can click here and watch our in-depth review on Animeland.
Rating on Animeland
We give Animeland a rating of 3/5 stars.
To conclude, what's the best site like Crunchyroll?
To sum it up I would say yes, it is sad that Crunchyroll has been bought by its main competitor and is now probably going to be merged into Funimation and be rebranded, just like Disney box 20th Century Fox and now they are called 20th Century Studios.
But on the bright side, there are plenty of alternatives and sites like Crunchyroll out there that provide good service and that too for free. And sites like Zoro.to do both of that without any ads, so it is basically like Crunchyroll but you don't have to pay for any subscription.
Sadly most of these are illegal to use but in the long run, it does help the creators because more people get to see their work, even though for free, but if they start falling in love with your content and become a fan of it then you can start earning from them by selling them various merchants, inviting them to concerts, fan events, etc. That's why a lot of media companies do let these illegal sites run so that they can make a long-term investment.
In the end, I would just like to say that Crunchyroll is an engaging platform for streaming Anime but it also has equally good alternatives.