Facebook has recently been under the spotlight for its privacy concerns. The data that has been leaked from it is said to be used for motivating a specific targeted audience and influence them for specific politicians.
They are also fighting a whistleblower who claims that Facebook was involved in Capitol Riots, various members are leaving Facebook reason being how Mark Zuckerberg is handling the company and reportedly "making their lives difficult".
Facebook has lost the trust which it once had with its people and sooner or later people will move out of it when they find the correct Facebook alternatives. And that is exactly what we have done for you.
The below-listed websites and social media accounts can work as your new substitute for Facebook and some of you may be using the majority of them to hang out and talk with your friends.
List of best Facebook Alternatives
| | | | |
| --- | --- | --- | --- |
| Name | Best For | Our Rating | Website |
| Instagram | Images and Reels | 4/5 | https://www.instagram.com/ |
| Snapchat | Privacy, Story, Chatting and Discovering new people | 4/5 | https://www.snapchat.com/ |
| LinkedIn | Business & Jobs | 3.5/5 | https://www.linkedin.com/ |
| Twitter | Sharing thoughts | 3.5/5 | https://twitter.com/ |
| YouTube | Videos | 4/5 | http://youtube.com/ |
| TikTok | Short-form videos | 3/5 | https://www.tiktok.com/ |
| Clubhouse | Listening to people | 3.5/5 | https://www.joinclubhouse.com/ |
| BeReal | New age social media | 3/5 | https://bereal.com/ |
1. Instagram
Yes yes, I know Instagram is owned by Facebook but it is considered the superior of the two when it comes to apps usage as well as privacy. You can't control the data Facebook collects from the app but you certainly can restrict it to some extent.
Instagram really took off in the year 2017-18 when they introduced the feature of 'Stories' on their platform and completely redefined their app with a new theme and logo and UI. From there on the app hasn't looked back and homes the biggest celebrities and everyone you know and love.
Features of Instagram
Insta Reels
Various editing features for both photos and videos
IGTV
Partnership with various brands
Pro and Cons of Instagram
| | |
| --- | --- |
| Pros | Cons |
| Excellent UI for both Laptop and Phone | Parent Company is Facebook |
| Organic reach from Reels and Posts | |
| Biggest social media app right now | |
Review on Instagram
Instagram is one of the biggest social media and it has a great community service and a very comfortable to use UI. It is a big preference for many influencers when it comes to Reels and for people starting out in the media to share their art.
However, if you are an Instagram user and are trying to find Instagram Alternatives then we have created just the list for you.
Rating on Instagram
Instagram gets a rating of 4/5 stars.
2. Snapchat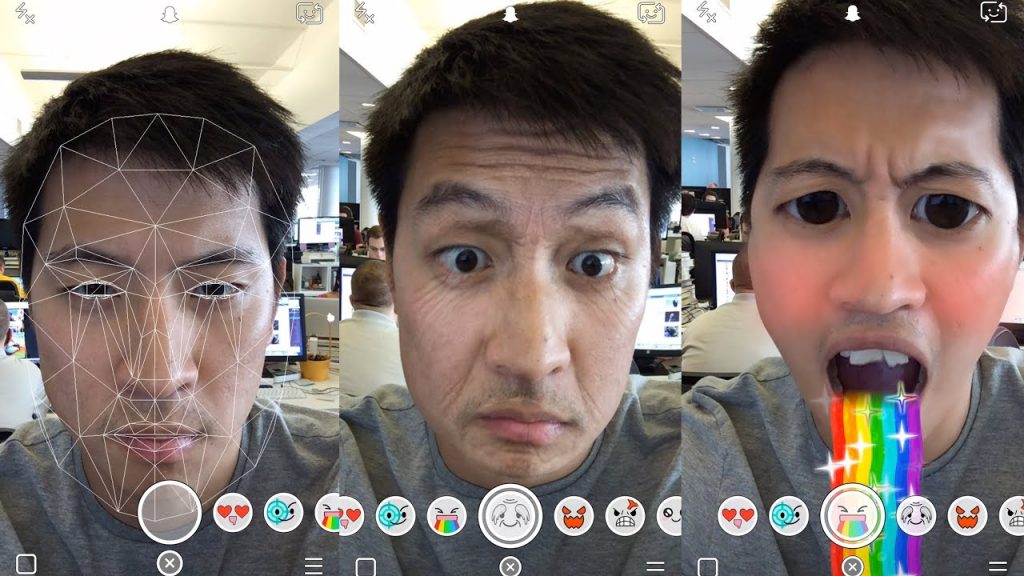 Snapchat is a fan favorite when it comes to chatting with your friends. It has been in the race of social media since 2011 and has now made its name one of the best social media out there.
The team behind Snapchat always learned how the trend was changing and applied it to their app to make it up to date and give its users what they were asking. Snapchat has some of the most unique features such as playing games online with your friends, spotlight feature where you can share and like other stories. 
Features of Snapchat
Chatting with pictures
Various augmentiation filters
Playing online games with friends
Streaks
Pro and Cons of Snapchat
| | |
| --- | --- |
| Pros | Cons |
| Numerous lenses and features | Not enough analytics for the snaps |
| Voice changing app available well | No engaging in terms of content |
| Not owned by Facebook or any other tech giant | |
| Vanishing messages | |
Review on Snapchat
Snapchat is a great app that isn't owned by Facebook and is a great Facebook alternative. It has a fun app that runs on both IOS and Android and is very easy to access. It has proven time and again that they will update themselves by whatever new is happening in the world.
Although there are a handful of Snapchat alternatives out there that you can also try out if you are not a big fan of Snapchat.
Rating on Snapchat
Snapchat gets a rating of 4/5 stars
3. LinkedIn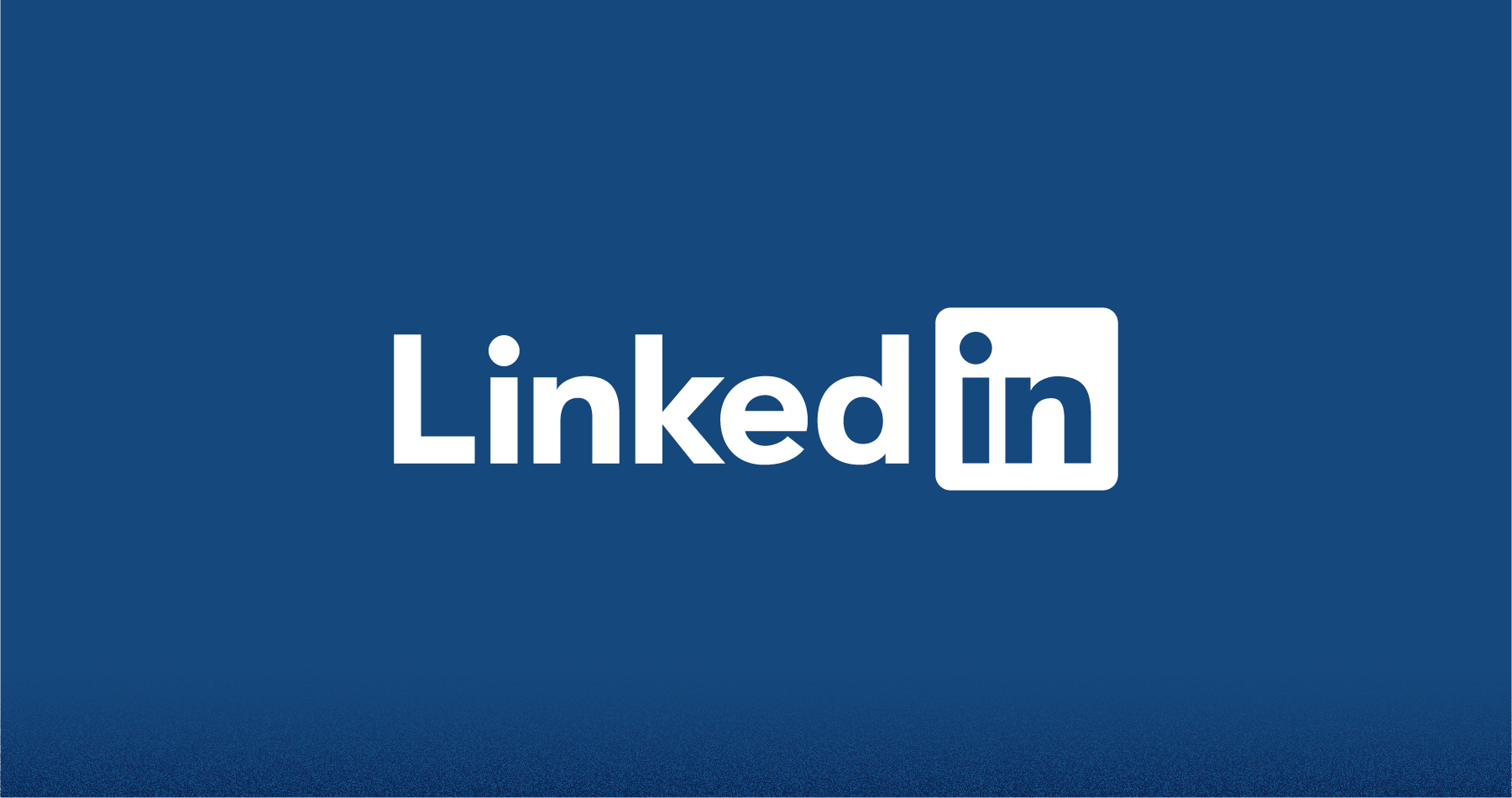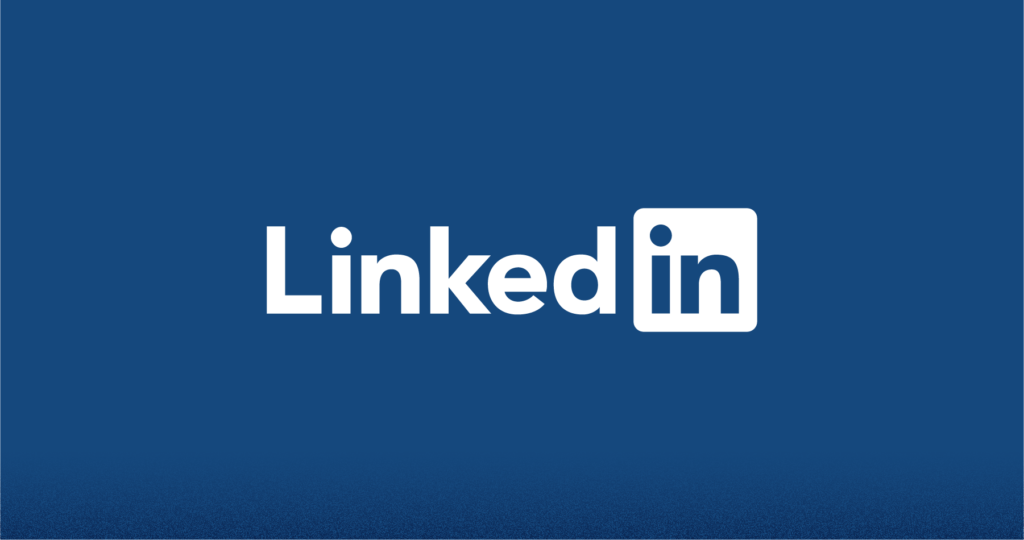 LinkedIn is a professional app that is mostly used by people to find and search for jobs. It is an app like Facebook but only if you talk about your work and your achievements. It is an application where various companies post out job offers and people can search through it and find a suitable job for themselves.
LinkedIn also has a Job alert feature that will let you know instantly whenever a new company posts a job of your area of expertise. LinkedIn is preferred very much in the professional world and LinkedIn profiles are also looked at sometimes when recruiters are selecting candidates.
Features of LinkedIn
Job alerts
Building networks
Integration with Facebook and Google as well
Pro and Cons of LinkedIn
| | |
| --- | --- |
| Pros | Cons |
| Getting job and internship profiles | No reels or entertaining posts |
| Buisness profiles | Business profiles |
| Integration of Facebook and Google | |
Review on LinkedIn
LinkedIn is a business Facebook alternative where you can potentially get your dream job and that's what they have been doing for many years and continue to do so. They do not fancy themselves by adding various filters, video editing tools, analytics and other features that are present in apps like Facebook and that can be a bit of a bummer for some.
Rating on LinkedIn
LinkedIn gets a rating of 3.5/5 stars.
4. Twitter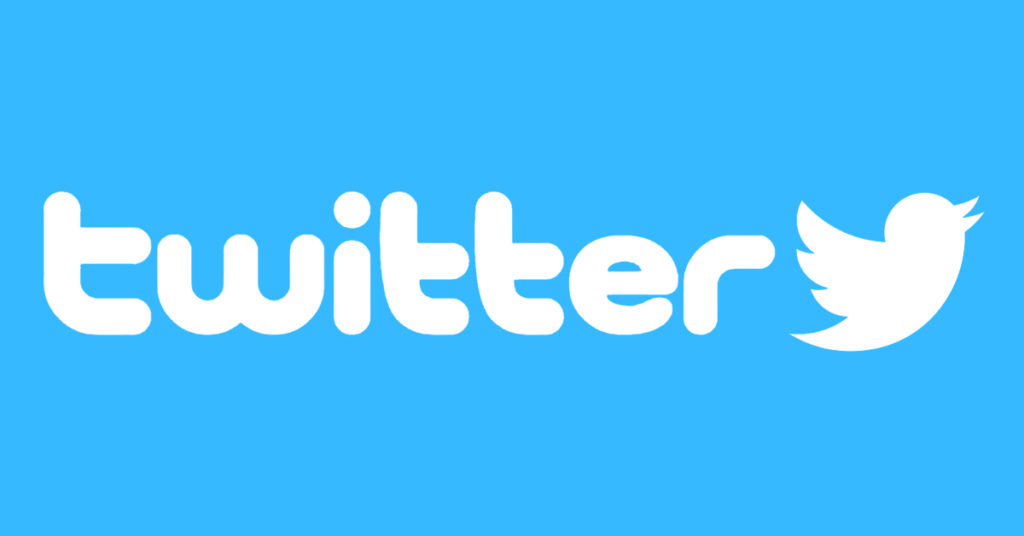 Twitter is also a popular social media website present today that has been growing since its release in 2015. It is a very simple application/site wherein people just share their thoughts and images in a limited set of words. That's what makes Twitter so special.
Unlike Facebook where you can write as many paragraphs as you want you can't do that on Twitter. You have to say whatever you want in 280 characters. That makes topics so special and also controversial because no one can explain their point of view in 280 words and people then do take other side's argument in a wrong way.
Twitter is also very good in terms of privacy and ads as they don't show you regular ads but actually promote other people's Twitter handles such as the recommendation in YouTube and their policies are also very different than Facebook wherein people can show whatever they want and do whatever they want.
Features of Twitter
Phrasing a tweet
Adding text links
Audio tweets
Pro and Cons of Twitter
| | |
| --- | --- |
| Pros | Cons |
| Good privacy rules | Toxic in nature |
| Less strict policies than Facebook | No reels to be uploaded |
| Easy to use | |
Review on Twitter
Twitter is one of the biggest Facebook's competitor as its lets users instantly write what they are thinking and it is a great space for exchanging ideas and thoughts. Although the 280 characters limit can make the place a bit toxic and not safe for a younger audience.
Nevertheless, its a great app that has many celebrities and ministers and you can get access to real time news. Twitter is also used a lot to bring changes in the world or to make the masses aware about an issue with its hashtags and it has proven time and again to be a great resourceful social media network when used right.
Rating on Twitter
Twitter gets a rating of 3.5/5 stars
5. YouTube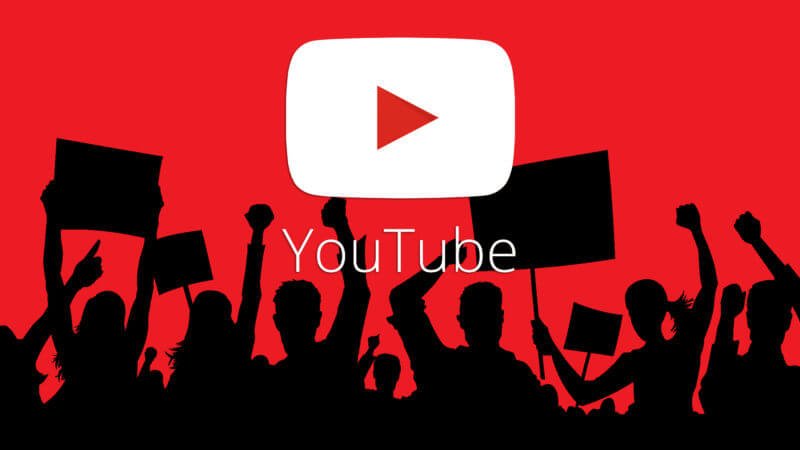 YouTube is the largest and the biggest free video streaming platform in the world right now. There is no website like YouTube present on the internet. You can spend hours and hours on it and still don't get bored.
YouTube is used so much that they had to introduce a 'sleep mode' in their application where it reminds users to take a break from YouTube and go to sleep as it is late in the day. YouTube was a big risk when it was first started in the year 2005 but since then it has transformed itself into a well-refined money-making app that appeals to both Consumers and Investors. 
Features of YouTube
YouTube Shorts
Various videos on any topics
8K quality videos available
YouTube live
Pro and Cons of YouTube
| | |
| --- | --- |
| Pros | Cons |
| Very popular application | Many Ads |
| Free to use with an unlimited number of uploads | Can be very distracting |
| Numerous videos of all kinds | Unfair treatment to its creators |
Review on YouTube
YouTube is used by all of us really. But it can be very time consuming and straight-up distracting sometimes as well. How many times have you just opened the app randomly and just watched a random video suggested by its Algorithm.
YouTube has been called numerous times for its unfair treatment of its content creators when for various reasons such as different pay gap between different countries, way too many strict policies, being biased towards big industry people, and so forth.
But for us, the consumers, it is a place of non-stop entertainment from where people can also get viral. I dont think you would be unhappy with youtube but we have also listed the best youtube alternatives for you to check out.
Rating on YouTube
YouTube gets a rating of 4/5 stars
6. TikTok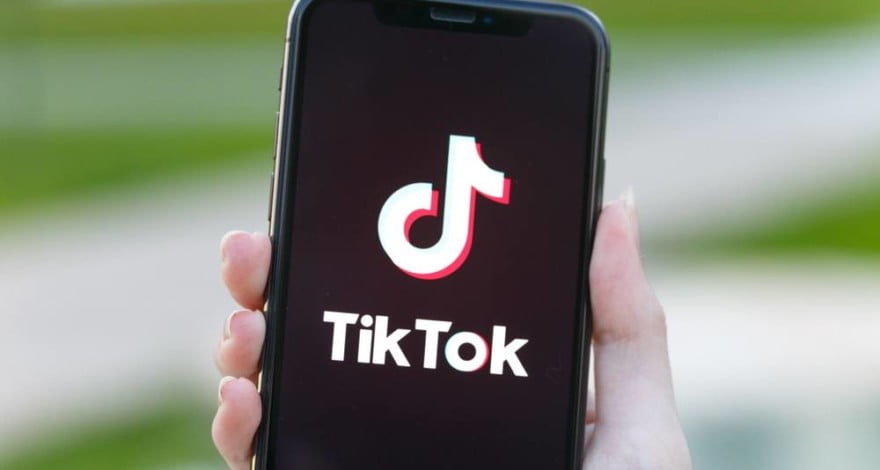 TikTok is beating all the applications on social media networks in terms of watch hours, organic reach, and popularity. Launched in the year 2016, in just 5 years TikTok has a monthly user of 1 Billion people! That is 1/8th of the entire world's population visits TikTok every single month!
It is known for its short video content that gets instant viral across the internet and various video editing styles. TikTok has now music industry on its fingers as it makes songs viral because of its 'trends'.
TikTok has gotten so big that now they can sponsor events, music videos, festivals and so much more! But they are not perfect. TikTok is run by a Chinese company Byte Dance who are notoriously known for having many privacy issues in the past and that's why TikTok has/had been banned in 5 countries so far.
Features of TikTok
Short-form videos
Instant organic reach
Various editing techniques
Free of cost
Pro and Cons of TikTok
| | |
| --- | --- |
| Pros | Cons |
| High chances of virality | Privacy issues |
| Free to use | Cringy content |
| | Payment problems |
Review on TikTok
There have been various apps like TikTok that have come and gone but TikTok so far looks like it is here to stay. But with its payment structure not as balanced as YouTube and being banned in many countries its hopes of being around for a long time seems a bit iffy.
But for now, it is really changing the social media environment by a storm, and let's ride this storm before it dissipates. Tiktok becomes really huge now but there are many concerns over its privacy hence we have listed the best apps like tik tok.
Rating on TikTok
TikTok gerts a rating of 3/5 stars
7. Clubhouse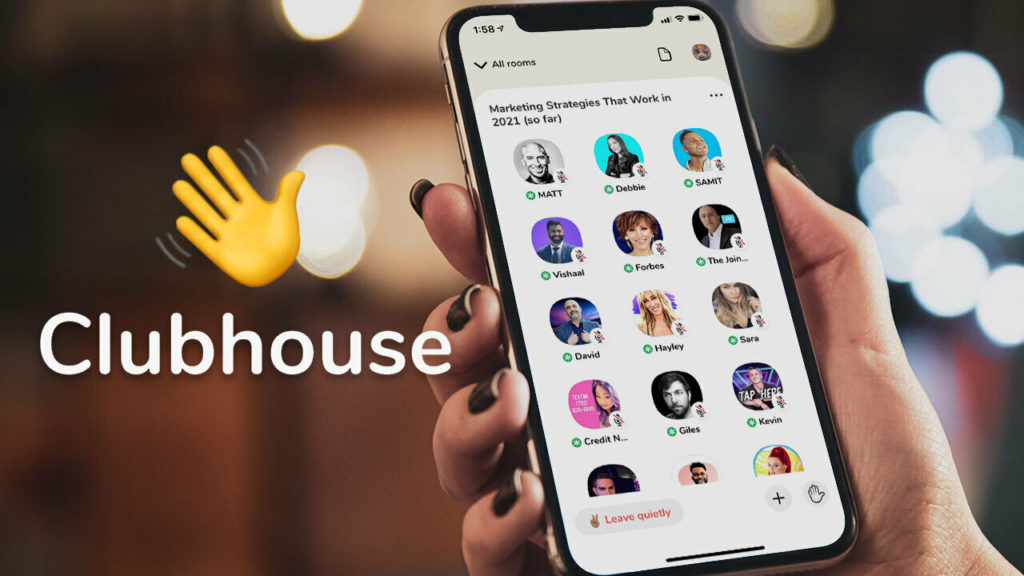 Clubhouse the social audio app is a new take in participating on social media. What Clubhouse does is that it is basically like a call that you are in where a listener can join the call and listen to the host of that particular room.
It is a very recent app that was launched last year in April 2020 and it became trendy in January 2021. It is a new way of communicating with people and listening to other like minded people.
Features of Clubhouse
Host your own room
Join other rooms and listen to like minded people
Connect with people and chat
Pro and Cons of Clubhouse
| | |
| --- | --- |
| Pros | Cons |
| Listen to like minded people | Not a visual app |
| Enjoy and connect to new people | Very new |
| | Not a great algorithm |
Review on Clubhouse
Clubhouse is a very new social networking application and it does have many issues and bugs as all that comes from years of experience and feedback which currently the app doesn't. It is not for everybody as a lot of people don't have the attention span of just listening to people for hours and hours.
It is actually the total opposite of TikTok wherein TikTok feeds you instant visual, short-form quick videos, Clubhouse is more relaxed and lets you join room to hear people talk and connect with them.
Rating on Clubhouse
Clubhouse gets a rating of 3.5/5 stars 
8. BeReal
BeReal is a french social media platform that was released in 2020 and for a while it was getting considered as an alternative to Facebook and Instagram.
The main motive behind BeReal was that it encouraged its users to show what is happening at their day at a specific random time appointed by the application, and share it to the world and be real about it, rather making an edited post an posting it on social media.
The application really took off from having 6 Million users to 20 Million users. However, since March, the number of users have reportedly lowered down. 
Features of BeReal 
Share your real-time image
React with your friends
All of your friends circle share the images on the same time
Pro and Cons of Clubhouse
| | |
| --- | --- |
| Pros | Cons |
| Promoting and showcasing life of other without filters | Can get a bit repetitive after a while |
| Easy to use | Declining user numbers |
Review on BeReal
BeReal is a good concept that promotes it users to share their real-life event and what they are doing and share it with all your friends, as well.
It is not a social media platform exactly like Facebook or Instagram, but it is a fun way to share with your friends what you are doing right now.
It is available on both App Store and Google Play Store, and you can download it and share it with your friends what you are doing at the exact same time.
Rating on BeReal
BeReal gets a rating of 3/5 stars.
Final note
Facebook is no longer what it once used to be in the years 2011-2017. It has changed quite a lot and the company is now constantly under trial for one thing or the other. Nowdays even their servers are down quite often and that includes Instagram and WhatsApp as well. They have lost their way but the alternatives names above haven't.
Although some are fairly new and still discovering their groove, they are still a favourite of many people and should be given a try as they are appealing to a lot of people and are delivering on what they promise.