In this guide, we have compiled a list of the best Free IPTV Apps for streaming Live TV. You can find complete details about all the free IPTV apps that are working and available for download.
We have also listed the features, benefits, drawbacks, and URL from where you can download and install your favorite IPTV app safely.
The list of Best Free IPTV Apps
To make it to our list of the best free IPTV apps all the apps have to feature content that can be downloaded or streamed directly on the apps, minimum to no ad pop-ups, a lite app with a fast-loading user interface.
Pro Tip: To ensure complete safety for your device make sure you use any VPN service as a few of the unverified IPTV apps are not available on the App Store or Google Play Store. The licensing of third party apps are not defined in a specific manner, hence Geekymint or the author cannot vouch for the safety of these apps.
Mobdro is an app where you can watch live TV streaming from hundreds of channels from all over the world. The versatile app can stream live channels of Music, News, Sports, Entertainment, Sports, Gaming, and much more.
Features like Parental filter, content sorting, and language Settings (10 languages from more than 30 countries) puts Mobdro in contention for the top spot among the best live TV apps for free streaming.
Overall along with live channels Mobdro also has a huge list of movies and shows that you can watch or download for free.
Pluto TV is one of the easiest to download Live TV streaming apps available on the internet. This free Live TV app is completely legal and safe to use which has made it an instant fan favorite in recent times.
Pluto Tv is a free IPTV app launched by the ViacomCBS family where you can stream a vast variety of programming ranging from extravagant Latino shows to sports, and from Tech to 24/7 news channels.
Since it is a free IPTV service, Pluto TV relies on ads for monetary benefits. The list of channels is also not as big as some of the other apps mentioned in this list.
3. LiveNet TV
With Live Net TV you do not have to worry about missing out on a live program every again regardless of which channel it is streaming on.
With over 800 channels from multiple categories including cooking, Kids, Religious, Entertainment, News, and Sports this free IPTV app promises to cover all your live streaming demands.
Live Net TV is a free completely free app where a user does not have to subscribe to any package nor sign up to use the service.
The top features of LiveNetTV include daily channel updates, live program notification, Chromecast support, and external player support (XMTV Android,MX player)
ThopTV has already established itself as a top free movie streaming app. After its latest update, the app has added many top live TV streaming channels.
ThopTV offers free unlimited access to almost all tv channels from all over the world. Here you can stream live news to live sports events with a simple click.
Overall ThopTV has a vibrant interface and offers a smooth user experience. The live streams do not lag either. ThopTV certainly earns its place among the top free IPTV channels where you can enjoy live streaming.
RedBox TV is a free IPTV app where you can watch live programs from over 150 tv channels including local and international
RedBox TV is available in Nepal, Turkey, Bangladesh, India, Pakistan, Sri Lanka, Indonesia, USA, Canada, Philippines, the Middle East, United Kingdom, Portugal, Germany, France, and Australia.
To make navigation easier RedBox TV also provided a search option where you can explore specific channels rather than scrolling through numerous options.
6. Airy TV
Airy TV is an all-purpose app where you can watch entertainment content on any streaming device. The app included more than 100 live channels which makes it a must-try free option for streaming IPTV.
If you do not wish to download the Airy TV application you also have the option of streaming directly through your browser without the need to sign up or subscribe to any plan.
The most used categories in Airy TVs live streaming section include Sports, Music, Documentaries, Featured Channels, TV shows, Classic Movies, Classic TV Series, Reality, Classic TV, Classic Kids, and Comedy.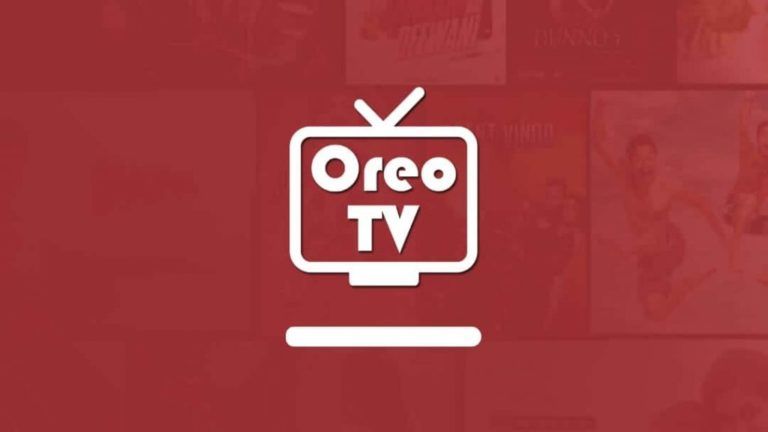 Oreo TV is one of the most hyped live streaming application that is available for free. The IPTV app has a dedicated section for streaming live Sports, News, International events, and Entertainment. It also comes inclusive of options to watch the latest movies and TV shows.
The top features of Oreo TV are its ability to let users set parental control, and add channels to favorites. The VOD section in my opinion is the best feature of OreoTV
8. Peacock TV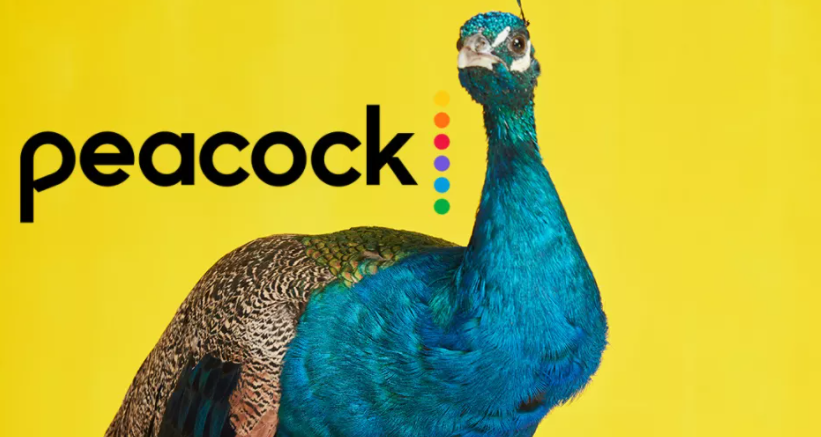 Peacock TV has over 12 million users and counting. An extraordinary feat for an app launched just a year ago in July 2020.
Its association with NBCUniversal vouches for the safety of the new streaming service thus placing it among the popular free IPTV apps available today.
Peacock TV has a dedicated section for Live TV channels all you need to do is click on the Channels tab and you will be redirected to an EPG where you can scan through the shows being broadcasted on various channels.
The most streamed live content on Peacock TV includes Telemundo, English Premier League, CNBC and E!
The free version works just fine but it comes with certain limitations. If you wish to access all features of Peacock TV you will have to opt for the Peacock Premium or Peacock Premium Plus.
9. Kraken TV
Kraken TV is the upgraded and improved clone version of the famous Live TV app Swift Streamz.
Kraken TV will give you free access to the best shows from categories such as Swift Movies, Wildlife, USA TV, UK TV, Kids TV, and Sports TV among others.
All you need is a decent network connection for streaming in HD on this IPTV app.
10. XUMO
Based out of Irvine, XUMO is a streaming app that is popular for its free VOD content. So the live channel streaming feature is often overlooked when it comes to XUMO.
After scrolling deeper into the live tv feature it was a no-brainer that XUMO is one of the best IPTV apps for streaming live TV. The app contains nearly 195 channels from multiple categories from where you can watch stand up comedy shows to breaking news coverage.
The app streams shows from many top channels including NBC News, HISTORY, Food52 and more.
XUMO is available in Mexico, Spain, Brazil, United Kingdom, Germany, United States, Canada, and France. In other geo-restricted countries, you can use the app with a VPN.
11. Strix APK
Strix is a newly launched application for watching Live TV channels, sports, Movies, TV Shows, and more.
The app can be downloaded directly through the Google Play Store and Amazon App Store. Strix APK also has a modded version that needs side-loading.
I tested Strix with all popular streaming devices including the Android TV Boxes, Fire TV, and Amazon Firestick, it worked well on all apps, there were no complications while streaming the live TV channels.
12. CrackStreams
CrackStreams is one of the most talked-about apps among sports fans. The reason why it is one of the most popular Live TV streaming websites available is that it releases live streams of all sports roughly 15 minutes before the live match.
You can conveniently watch live telecast of Hockey, Boxing, MMA, Baseball, Cricket, Basketball, and more on CrackStreams.
13. Plex
Plex Media Server launched a Live TV section to its service back in 2020 through which you can access more than 80 free Live channels.
Plex Adds Live TV Section
For me, Plex walks straight in among the top free IPTV apps as it also provides you added options to watch TV shows, Documentaries, and over 15,000 movies on any device.
The app has enough content to get you all the best shows from the entertainment industry plus you can also stream live news to culinary reality shows.
14. AOS TV
AOS TV is an incredibly flexible app that offers live content suitable for all age groups ranging from family entertainment, sports match coverage to devotional channels.
AOS TV has to option to let users create their own playlist where you can add your favorite channels and access them directly rather than having to search for them when you launch the app.
People living in India, the USA, the UK, Australia, Canada, Europe, and South America, can directly stream live entertainment shows for free on AOS TV. However, the app may be geo-restricted in other countries but it can still be accessed by a VPN.
15. VUit
VUit is a free Live TV app that can connect with local channels with ease. VUit regularly keeps growing its list of channels in a bid to compete with the likes of traditional cable tv options.
Currently, VUit offers live channels in the Weather, Local News, and Sports categories. VUit also has its own website from where you can enjoy access to your favorite live tv channels on any device.
16. USTVGO
USTVGO does not have its own application yet, however, the site in itself can easily replace the traditional cable TV channels. Once you connect USTVGO to your streaming device you can access almost all popular US television channels for free. Overall the IPTV gives you access to over 60 free channels from different categories.
I would recommend using the Amazon Silk Browser for a better streaming experience if you are using a Firestick/Fire TV device.
17. TuboxTV
TuboxTV is one of the latest free IPTV app available on the internet. TuboxTV contains more than 150 OTT channels from multiple categories.
Some of the top channels available on the app are The Weather Channel, Cheddar News, ABC News, CBS News, and so on.
18. Sportsurge
Just as the name suggests you will find a surge of live sports streams on Sportsurge. The popular sports streaming website is known to provide live coverage of Basketball, MMA, UFC, Football, Boxing, Hockey, Cricket, and more.
Sportsurge is a straight top 5 IPTV app for streaming live sports tv.
19. 123TV
123TV is another free live TV streaming site that has similar features to USTVGO. The list of free channels makes it a suitable alternative to cable TV or other Live TV apps.
For users who wish to connect 123TV Live to a Firestick/Fire TV device I would recommend using the Amazon Silk Browser.
For Android TV device users I would recommend using Android optimized browsers like TV Bro or Puffin TV.
Gears TV will arguably go down in history as the first popular IPTV app. The service was perhaps way too advanced for its time but it certainly paved the way for free IPTV apps to eliminate the need for cable TV to watch live TV channels.
REMINDER: I have compiled a popular IPTV Guide for further insights on the best IPTV services and how to use them safely. Be sure to check it out.
Check out the options below for the best VOD options for streaming movies and TV shows.
Best Streaming APKs
Best Kodi Builds
Frequently Asked Questions
What are the best free IPTV apps?
The best free IPTV apps include Mobdro, ThopTV, GearsTV, Pluto TV, Locast, Peacock TV, LiveNet TV, Airy TV, OreoTV
Is IPTV legal?
If an IPTV is listed and available for install through Google Play or Amazon or Google Play it is legal. However, for third party IPTV apps, you will need to read its licensing to determine its legality.
What does IPTV stand for?
IPTV stands for Internet Protocol Television.
Is IPTV safe to use?
The safety of each IPTV differs according to different apps. While not compulsory, the best way to ensure the safety of your device would be to install a VPN.
What is an IPTV app?
Before we look at the IPTV apps that are available for free let us learn in gist about what are IPTV apps. IPTV is an acronym for Internet Protocol Television, all apps that can stream live television over the internet are called IPTV apps. By using such an application you manage to eliminate the need for installing cable cords that put you on expensive monthly subscription plans.
Are there any free IPTV Apps
Yes, you will find many free alternatives to paid IPTV apps. So if you are looking to avoid paying $20-25 every month check out the list of the best IPTV apps given below.
Before you check out the list please note that all the free IPTV apps listed below can connect with Roku, Fire TV Cube, Amazon Firestick, Fire TV, and other Fire TV devices. You can also connect these IPTV applications with Android devices like Chromecast with Google TV, NVIDIA Shield, basic Android TV Boxes, MECOOL Boxes, and others. So without further adieu, here are the top 20 best free IPTV apps available on the internet.