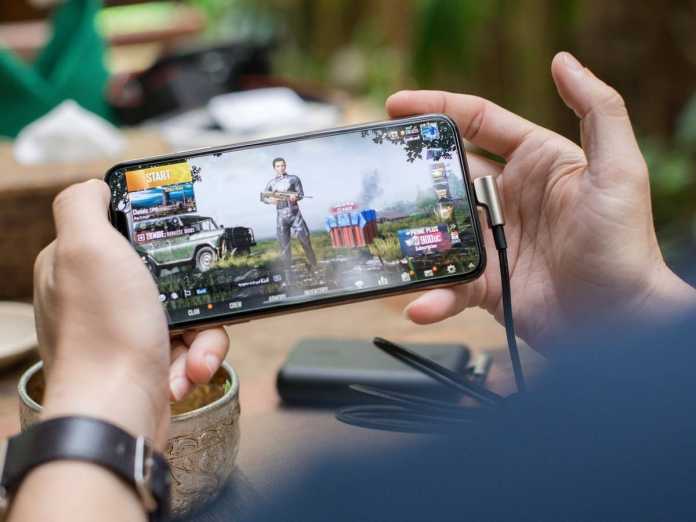 There are many gamer hack apps available on the internet, however, most of them can be dubious and just try to steal information from your phone so if you are a mobile gamer who uses an Android device, this list will be very beneficial for you. I have compiled this list consisting of the best Game Hacker Apps for Android that will eliminate all limitations and allow you to enjoy playing Android games to the fullest without causing a dent in your wallet.
A lot of games are initially launched on the Android platform and then on iOS and Windows. Something not many people know but Android is considered to be the best option for mobile gaming when compared to other operating systems.
As we all know, cheating is always bad, but when it comes to gaming it's always been used since the beginning with some hacks being better than others. By hacking you can customize how your games operate on Android devices. The apps let you use mods and apps which help you score more and then leveling up easily on any game you play. Additionally, it enables you to install paid games for free. These apps are called Game Hacker Apps. 
Note: This article is solely for educational purposes Geekymint or the author does not intend to promote the usage of hacker gaming apps.
HackerBot
One of the best ways to cheat in a game and to be able to access locked things and premium features for free is through modded games and apps. You might just simply think of Googling the same, which is rather unsafe as you might end up downloading fake or unwanted files and malware. If not that you may get scammed by human verifications, surveys, completing tasks which can be quite annoying.
This can be easily dealt with Hackbot that provides a Search Engine Platform which is powered by Google for enquiring or searching for modded Android games and apps that are shared on safe and reliable sources. Along with keeping your devices safe from malware and viruses it also saves your time.
The Gamer hack app for Android provides 2 search engines: FreeFinder and ProFinder. While FreeFinder can be used by anyone, the latter is free but needs you to sign up to use paid and premium cheats from legitimate sources
Nox
One of the easiest and best ways of relaxing the gameplay is with emulators. One of the best emulators for Android or PC in the market is Nox, also another great game hacker app for Android. It enables you to rearrange the controls according to your convenience making you play more efficiently.
The app also packs the macro functionality and allows you to fake your GPS location for games that are location dependant like Ingress and Pokemon GO, meaning you can catch Pokes while being at home.
The best part about this game hacker app is that it has no risk of damaging or bricking your Android phone while rooting as it comes with an integrated internal root option. Nox is compatible with other game hacking apps and almost all games as well.
Xmodgames
One of the most preferred game hacking apps that lets you mod games on your Android device. The full-blown app has the ability to modify a few online games like Pokemon GO and COC, along with Minecraft, Clash Royale, etc.
The game hacker app features a very user-friendly interface.when you are playing a game, the app pops over as an overlay. When it comes to AI-based and automatic gameplay it also offers options to run Lua Scripts (Bots) to collect rewards or perform raids without much effort. The developers also make sure the game hacker app is compatible with the latest games by regularly updating it
Cheat engine
Cheat Engine App is definitely one of the best contenders of game hacker apps for Android. It started off as a cheat software for PC, which is why you would've heard about it, and it later emerges as an open-source app for Android for free.
Cheat engine app can help you customize any features of the games within seconds. Changes including adding new characters, new weapons, invisible walls, and a lot more. It is to be noted that the Android version isn't as comprehensive as the PC version. However, if you're talking about hacking games on Android, Cheat Engine sure does topmost of the other game hacker app for Android.
BlueStacks
BlueStacks is another great option from the best game hacker apps. With BlueStacks you can enjoy gaming without any distractions, occupying lesser memory, lower usage of CPU along with significantly better gaming performance. The app also allows you to remap your controls and choose your GPS location according to your needs. It claims to have 6 times faster performance in comparison to Samsung Galaxy S9+. BlueStacks can also be rooted which allows you to install apps that require root.
Using Mods with Private Servers
The best way to hack online games that cannot be modded or hacked using any other tools is through private servers. Many games are modified to run on their own private servers that basically mock the game is an original game server.
This helps you control the data stored on the server which is usually accessed with the help of a special app that has a different signature that's created by the developer. With that, you can enjoy unlimited gems, coins, resources in online-only games such as Clash of Clans.
A major drawback about this is that all the players including you running on the same server has access to all the cheats making everyone run without limits.
GameCih
GameCih another great option from the list of best game hacker apps for Android. An open-source free Android app that enables users to modify and hack most of the online and offline Android games.
But GameCih has a disadvantage of requiring Root access for the app to work on your device. In other words, your device should be rooted to be able to hack any games with the GameCih app. However, the app is quite a powerful Android software that is capable of providing a variety of features letting users hack games easily.
Lucky Patcher (with/without Root)
Lucky Patcher is without a doubt one of the best game hacker apps for Android and is definitely not new to Android users. It also does a lot more than just hacking Android games.
With Lucky Patcher, you can remove ads, license verification, modifying the memories of games or app in a few seconds, and endless possibilities. It also has it's own database of pre-coded mods which the developers update regularly. These modes can be applied to apps and games to get access to unlimited resources and valuables.
This is good enough for most of the non-root users but if you do have root permissions, you get the advantages of better mods and quicker operation including modding Play Store and other system-level apps for purchases.
LeoPlay Card
LeoPlay Card, a game hacker app for Android that is white similar to CreeHack that lets you play Android games for free. It allows users to hack only offline games. On the bright side, your Android device doesn't require to be rooted and you can control objects in the game through the app.
Game Guardian
Game Guardian is one of the best options as game hacker apps for Android as it allows hacking or modifications at it's best.
Considering its features it's the best alternative for the Cheat Engine App mentioned earlier on this list of best game hacker apps. 
The numerous features offered include searching for hidden or encrypted values, speed hacks, amazing interface, and a lot more. It supports x86 and x64 devices. However, to use this app efficiently one must know the basics about how values and everything works in a game.
File Manager
If your Android phone is rooted then it will be easy to play with game files that are stored in the root folder. You can edit files on your device's root storage at a granular level with a few file managers like ES File Manager and Root Explorer.
By doing this you can change the saved game files, decrease the difficulty level, and modify the values within your device. You can also search for editing tactics for a selected game on the web. Additionally, it allows you to modify .sql and .db databases through specified apps for the same or even your PC.
Don't Miss: 10 of the best iOS Emulators for Android and Windows PC
CreeHack
CreeHack is another thorough game hacker app that you will love if you like hacking. With the app, you can get unlimited coins, gold's, scores, points, etc in offline as well as online games. CreeHack is not only a game hacker app, but it also helps you to bypass any editor's security for any Android games and apps. Since it is an open-source you can download the app for free on any Android device.
Game Killer
Game Killer is a free game hacker app for Android that allows you to modify aspects of video games by using cheats. By inserting codes from the background while the game is running you can modify values you want in the title in question.
The app is accessible from a semitransparent icon that can be placed anywhere on your screen once you open the app. This makes it accessible whenever you want and choose the game from the running services list.
You may also like: 10 of the best Android Emulators for iOS, MAC and Windows
SB Game Hacker
SB Game Hacker is another notable game hacker app for Android that lets you have more freedom towards apps and games. With the app, you can hack into the systems of any games and increase your scores and points easily. You can also modify the system of any games for unlimited resources of money, coins, golds, and more.
With the SB Game Hacker, you can bypass license restriction, get rid of any ads, and a lot more. Apart from these features, the app allows you to adjust the speed of the games which comes handy in games like Flappy Bird.
And that's all we have on our list of best game hacker apps for Android. With these, you can have the edge over other players or your contenders and improve your gaming experience. 
You may also like: Is LD Emulator the best Android Emulator?