What is Google TV?
Google TV was launched in October 2020 and was part of Chromecast's 3rd generation. It was supposed to be a better and refined version of Android TV which Google was promoting via the other generations of Chromecast.
Google TV was supposed to be the next step in Google's lineup of next generation in terms of their streaming services, as it was the first Chromecast that came with a remote, whereas the previous generations didn't.
And even though Google TV is a better version of Android TV with some improvements, mostly in the UI department and the ease of settings, Google TV still has some flaws that don't make it the best streaming platform.
Reason to look for sites like Google TV
Reason 1 – Poor Performance
Google TV has been reported many times for its lack of performance it shows when you use it. There have been multiple times users have reported that the stream stops midway through and then reloads.
And it's not that these hiccups happen once in a few months; many users have reported that they have faced this issue once or twice a week! That's a lot of time to be facing such an issue.
This would make any person mad because if you are paying $50 on something, and if that product is coming from such a well-known company such as Google, you are expected to find no flaws in it!
Reason 2 – Lack Of Storage
Chromecast 3rd Generation with Google TV comes with a storage option of 8 GB. Now many people would think 8Gb is sufficient for any streaming platform as it only has to download a few apps and not the rest.
This is incorrect; even though the streaming platforms require apps to download, these apps alone take up a lot of space, which also is the reason for the performance issues that Google TV is facing.
Because of such low storage space, Google isn't also able to provide regular updates to Google TV as they know that users won't have a lot of space left in their Chromecast after downloading all the necessary apps.
Reason 3 – Remote
This could be a subjective point, but one of the main selling points of Google TV was that it would finally feature a remote, unlike the rest of the previous generation Chromecast. And Google did provide a remote, but it is moderate.
When you compare it to the other streaming platforms and the remote that they provide with their media streaming device, this remote just feels a bit lacklustre. 
Its button placements feel odd; the overall build quality of the remote is such that it can easily slip through your hands or get stuck in between the sofas, and you won't be able to find it out.
Best Google TV alternatives
Fire TV Stick
Fire Tv Stick is a product from Amazon. It is a media streaming device where you can watch all of your favourite streaming applications and more.
I won't say that Fire Stick was the first device that really started the trend of a dongle that converted old TVs into smart TVs, but it was certainly one of the first.
Firestick is loaded with best apps which can be download easily and the user interface for these apps are really good.
Google's Chromecast certainly came before it, but even back then, Google didn't know the full potential of Chromecast, and it was used as a medium to cast photos and videos from mobile to TV.
But after seeing the success of Fire Stick, other streaming devices started to pop up as well.
What we liked about Fire TV Stick
Fire Stick has a lot of great features. I have been a user of Fire Stick for many years now, and I have found it to be a reliable streaming device that allows you to watch the films and shows that you want to watch.
I really like the audio settings that you get when you use Fire Stick. There are many different options, such as Dolby Digital Plus, Dolby Digital, Dolby Atmos, and many more modes which you can access on Fire Stick.
The streaming quality of Fire Stick is also really good, and you don't even have a lag in its performance as well. Fire Stick also supports 4K and Dolby Vision content on its streaming device.
What we didn't like about Fire TV Stick
Fire Stick has to love and hate as well; one of the things is its remote. The remote itself is very solid and well-made. It has Alexa built into it, so you can easily use your voice to search for movies and shows.
But if by any chance you happen to damage your remote or lose your remote, the replacement remote of Fire Stick is more expensive than the Fire Stick itself.
Even Amazon claims that in terms of the whole package, it is the remote which is more valuable than the actual dongle that does most of the work.
And Fire Stick also doesn't work with any Bluetooth remote; it has to be either an Alexa voice remote or a really expensive remote such as Logitech Harmony.
Why did we choose Fire TV Stick Google TV alternative?
Fire Stick is a direct competitor to Google TV. They both provide a streaming platform for people to watch their entertainment on. Both Fire TV and Google TV start at the price point of $50, and they are widely used.
Fire TV also has the added advantage that it can directly link with many Alexa devices, so if you have an Echo device in your home, you can very easily control it via your voice command from different rooms as well.
It works the other way around as well; if you have more than two echo devices, then you can easily club them together and output the sounds from your Fire TV Stick to the echo devices.
Review and rating of Fire TV Stick
Fire TV Stick is a good budget option for users who want to cut their cable and join the world of streaming; they have access to many different apps on its platform. You can very easily download them all and watch from them.
It also has the added convenience of linking up with different Echo devices, and become a part of Amazon's ecosystem and having everything controlled via your voice.
Fire Stick also has an application that you can download and use your phone as a remote as well with that application. It syncs up pretty well, and the response time is also great.
I would be rating Fire TV Stick 4/5 stars.
Apple TV is also a very popular option for many users, especially those who are staying in the States. Apple TV has been regarded as one of the best streaming devices available right now.
It has, without a doubt, one of the best-performing dongles available because it is powered by Apple's A12 Bionic chip. For those who don't know what Apple's A12 Bionic chip is, just know that it is a powerhouse chip.
This means that the device will work and not show any issues when you are on it, and it will provide you with a smooth, buttery experience every time you use it to watch your favourite movies and tv shows.
What we liked about Apple TV
As mentioned above, Apple TV is powered by the A12 Bionic chip, which is a no joke when it comes to power and performance. Apple TV also features a very clean and nice remote that feels more tactical than Chromecast's.
You also have a great touchpad on the remote itself, so you can either press on the buttons to scroll through the menu options, or you can basically just swipe on the touchpad to scroll through the menu.
If you are already using many different Apple products, then Apple TV would fit very easily in your Apple ecosystem. If you have Apple's AirPods Max, then you can easily pair it with your Apple TV and enjoy.
AirPods Max will use its head tracking system to give you Spatial audio, which means that it will basically give you full surround sound if you are wearing them. There are some other great features as well if you integrate Apple TV into your ecosystem.
What we didn't like about Apple TV
There are two major things that I am not a big fan of, actually just one. The other one is an issue which can be very easily fixed in a system update. Like all Apple products, Apple TV is ridiculously expensive.
Apple TV will start from $174.99 and will go all the way to $200 dollars! That is ridiculously expensive when you see that you are basically getting Fire TV Stick and Chromecast for 1/4th the price point.
And regardless of how great the features are provided on Apple TV, it is still, at the end of the day, a streaming platform device where you would be able to watch movies and shows.
The other problem that has been detected by many people is that Apple TV randomly stops streaming Dolby Atmos content in between the streams, which can be bothersome for people, and this can and should be fixed in a system update.
Why did we choose Apple TV as Google TV replacement?
If you forget about the pricing point for one second (which is something not very easy to forget about), then Apple TV is better than Google TV in mostly all the ways possible.
It has wayy better performance than Google TV can ever deliver. It has great features regardless if you have an Apple Ecosystem or not, and it is relatively easier to use as well.
Apple's services have always been expensive, but they do make up for the price by the products they deliver (that's not the case all the time), and with Apple TV they have delivered a top of the line streaming platform.
Review and rating of Apple TV
Apple TV is a product that defines Apple in every way possible. It is a product that will want you to stay in the Apple ecosystem, and if you don't have an Apple ecosystem, then it would promote you to have one.
It is definitely on the expensive side of any streaming device available on the market, but you see the money that you are paying. Everything seems to be modern, slick, fast, and really convenient.
If you have the money to spend, and since it is a one-time investment only, then I think you should give it a try. You would instantly feel the difference between the two brands, and you would like it on Apple TV.
I would be rating Apple TV 3.5/5 stars (the 0.5 stars were deducted just because of its price tag!)
Roku TV
Coming from talking about the most expensive streaming media device on the list, let's talk about the least expensive streaming media device on this list.
That's right; if you are thinking of buying Roku TV, then you would have to shell out only $25 from your wallet and nothing more. This makes it one of the cheaper streaming platforms available right now.
Roku TV is also a device that has been in this streaming game for a while now, so it has tons of experience in providing its customers with what they want and what they don't want in their streaming devices.
Also read: Quick and easy way to install Funimation on Roku
What we liked about Roku TV
Let's discuss the things that I personally loved about Roku TV. First of all, the price. It is such a great price point, and you are not compromising a lot as well when you are spending $25 Dollars.
Roku TV's UI is also very straightforward and very easy to use. Even your grandmother can use Roku TV and enjoy whatever they want to watch. Everything has been laid very nicely and cleanly in its UI.
Roku TV also is one of the most neutral streaming platforms so far in this article. Let me explain, all the other streaming devices, Apple, Fire Stick, and Chromecast, are all run by companies that have their own streaming sites.
So when it comes to recommending content, they all sort of nudge their users first to their content and then they show what other streaming sites have to offer. Roku, on the other hand, doesn't do anything.
It plainly shows you the apps that it has available, and then you are your own.
What we didn't like about Roku TV
Now I mentioned there aren't many major compromises when you switch to Roku, but there have to be some areas where you will see that an extra $ 25 dollar (or $175 Dollars, in Apple's case) has been spent.
Roku TV's remote is not bad; it just looks very cheap when compared to other's remotes. The quality is mostly plastic, the buttons are overstuffed with apps that make it look a bit ugly, and it doesn't feature any volume buttons as well.
Another negative thing about Roku TV is that it doesn't show you any recommendations. In this day and age where every streaming service has a movie or show it streams, it would be useful to have some recommendations.
Why did we choose Roku TV as Google TV alternatives?
Roku TV is cheaper than Google TV in all sorts of ways. It also features an almost identical experience to Google TV, apart from the recommendations section.
The UI of Roku TV also offers a lot of simplicity, and you are able to watch any piece of entertainment that you have wanted to watch. Everything on Roku TV is just cheaper and better than Google TV.
And on top of it, Roku TV also is available in-built in many new TVs, unlike Google Tv, which is only available in the latest generation of Chromecast. So chances are you won't have to buy a Roku TV.
Review and rating of Roku TV
Roku TV is not a state-of-the-art streaming device like Apple TV, and neither is Roku TV trying to be one as well. It knows what its audience needs and demands and delivers well on those services as well.
It has a pretty cost-effective price point that would agree with a lot of people, and that's a great thing. Because at the end of the day, they are all platforms which have more or less the same apps.
And it's the apps that provide most of the entertainment rather than the devices themselves. Because of this reason, I would be rating Roku TV 4/5 stars.
NVIDIA Shield TV Pro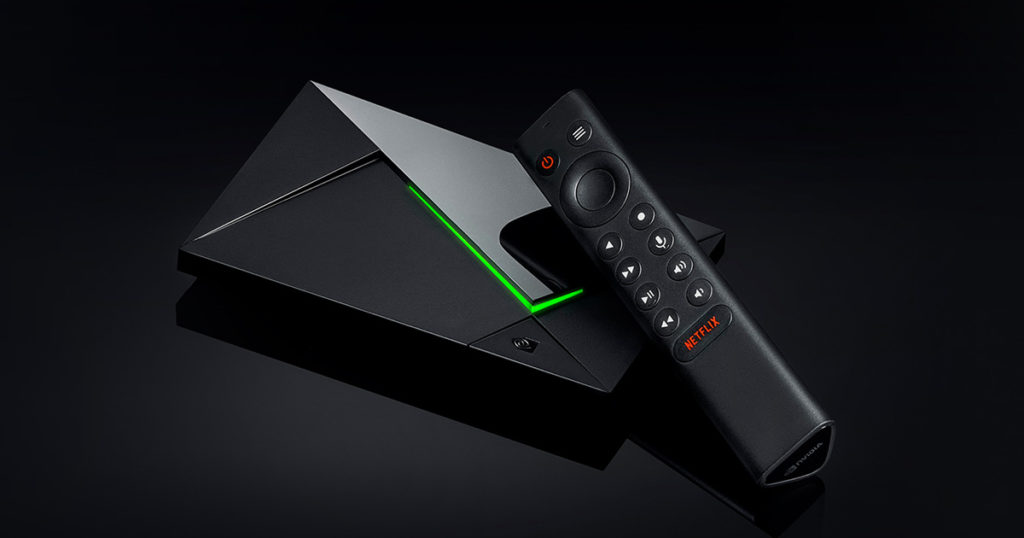 Nvidia Shield Tv Pro may have the biggest name in the streaming device market, but it is also certainly called one of the best streaming devices in the market as well. Funnily enough, it runs on Android TV.
The same Android TV, which is the predecessor to the new Google TV, and makes it certainly intriguing why it is considered one of the best streaming platforms available right now when Google TV was supposed to be a better and more refined version of Android TV.
Below I have discussed some of the reasons why I think that many people choose Nvidia Shield TV Pro as their media streaming platform.
What we liked about NVIDIA Shield TV Pro
If you are a gamer, then you obviously must have heard the name of NVIDIA. And this is part of the reason why many people consider Shield TV Pro to be one of the best streaming devices right now.
It is because when you purchase Shield TV Pro, you not only get a streaming platform that lets you watch all your favourite movies and TV shows in one place, but it also turns into a fully functioning gaming laptop as well.
NVIDIA Shield TV Pro comes with GeForce Now Cloud Gaming, which lets you play many popular games on your TV. You can simply link and connect your console with the Shield TV Pro, and thanks to its processor, it runs the games smoothly as well.
What we didn't like about NVIDIA Shield TV Pro
Because of its feature of gaming availability and storage of 16GB, Shield TV Pro costs around $200 Dollars, which is at the same par as what you are paying for Apple TV as well.
The difference between the two is the fact that Apple TV is dedicated more to streaming movies and tv shows while simultaneously integrating well with the Apple ecosystem.
Over here, you get the powerful performance thanks to Nvidia, so things will run out smoother, and that's a major requirement in online gaming, but you also get the added advantage of Android TV.
Why did we choose NVIDIA Shield TV Pro Google TV alternatives?
This is a sort of a niche recommendation because it only applies well if you are a gamer. If you are someone who likes to have a powerful gaming laptop but can't afford one.
Then for $200 bucks, you have yourself a powerful enough laptop that will stream you online games very smoothly on your big screen, and it will also act as a great way to check out your movies and tv shows as well.
That is clearly something that Google TV cannot offer because of one major factor, its performance. That is something that Google TV lacks, which Nvidia Shield TV Pro compensates for.
Review and rating of NVIDIA Shield TV Pro
NVIDIA Shield TV Pro, as I mentioned, is a sort of niche streaming platform, and not everyone would want to purchase a $200 Dollar streaming device if they are not even remotely into gaming and just want to watch Netflix.
It is a device that allows its users to have a one-stop destination of entertainment where it combines gaming and tv shows and movies on one platform alone.
If you are someone who is into both of these things, then I would recommend you give it a try. I would be rating NVIDIA Shield TV Pro 3/5 stars.
PlayStation or Xbox
If you thought NVIDIA Shield TV Pro was for a niche audience, then I have no idea what you might think about this. Before I continue with this article, I want to say; that this topic is only for those who already own a PlayStation or Xbox.
I am not suggesting you buy a new console just to watch Netflix or Prime Video because a console comes in pretty expensive.
What we liked about PlayStation or Xbox
The only reason why I am suggesting you give these consoles' gaming devices a go is that they also have apps such as Netflix, Prime Video, Hulu, and other streaming websites.
Because at the end of the day, all these streaming platforms have applications of streaming sites that you download and then use to watch your favourite shows and movies.
These devices just happened to be gaming devices as well.
What we didn't like about PlayStation or Xbox
Like most streaming platforms, these console devices weren't designed to be streaming devices. They were made to be able to play games on their platforms, and that can be a major downside for many people.
Because they don't have features as you get in Apple TV or Google Tv where they will recommend you commend you content to watch.
They have a separate remote just for playing videos, which you would have to purchase separately. Otherwise, you have to use their consoles as the remotes, which aren't easy to navigate.
These consoles also don't have as many applications as you would normally get on other streaming platforms.
Why did we choose PlayStation or Xbox as Google TV substitute?
Look, this list includes everyone who might be looking for an alternative to Google TV. If you already have a device that streams content as well, why not use it as well? Instead of spending $50.
So, if you have an existing Play Station 3 above or an Xbox X above, then maybe you can try out this alternative as well because they do support a good UI as well.
Review and rating of PlayStation or Xbox
Both PlayStation and Xbox have the necessary streaming apps such as Netflix, Hulu, Amazon Prime, Disney Plus, and more. That can be sufficient enough for the majority of the people.
Because of this, I would be rating them 3/5 stars as well.
Jio STB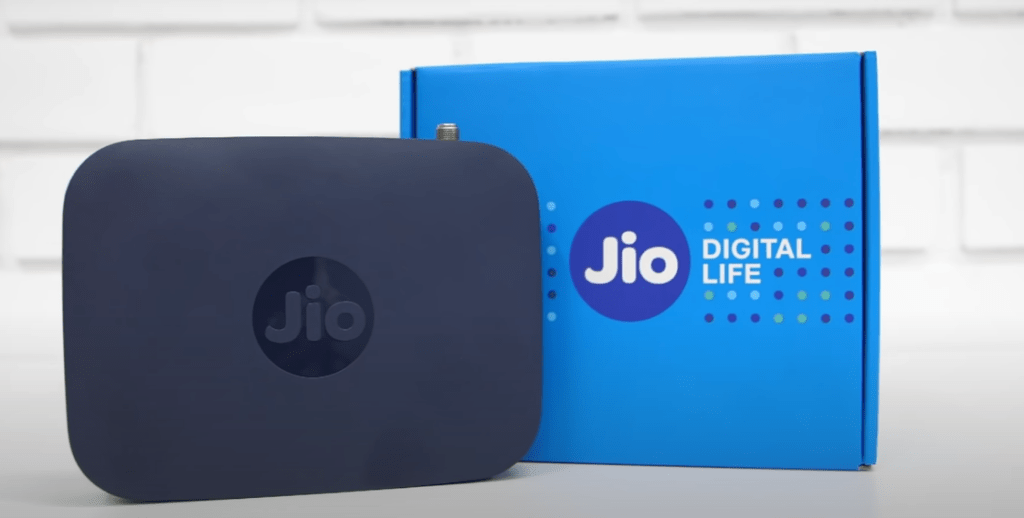 Jio STB is a streaming device that you can get with your Jio Fiber connection. Currently, this service is only available in India and not elsewhere.
Over at Jio STB, you will be able to find all your popular streaming platforms, such as Netflix, Prime Video, Sony Liv, along with many others.
Depending on your Jio Fiber connection, you will be able to get most of the streaming services free as they are all bundled together with the same pack as your internet connection.
There is much to discuss about Jio STB, so without wasting any more time, let's get started.
What we liked about Jio STB
Jio STB is a fairly decent streaming platform that can be used by a lot of households for its overall price. Technically, you are getting it for free with your Jio Fiber connection, and it helps in getting a lot of people to shift from cable to streaming.
Jio STB is also quite cost-effective as well, because once you get its service and choose the type of pricing plan you want to use, you are able to get access to most of the premium streaming platforms for free.
This is quite useful for a lot of people who don't want to spend money on each and every streaming service and would just like to watch all of them for a base price that is included in their internet connection.
What we didn't like about Jio STB
Jio STB has its own UI that runs on a masked Android TV UI. Jio has tried to make it its own, but there are definitely some cost-cutting in place for the overall price of this product to be brought down.
For starters, you only get Stereo audio on Jio STB and not Dolby 5.1 audio, regardless of whether you use an optical cable or HDMI ARC for your connection. So, you are not getting the full audio advantage that the streaming platforms are providing. 
You also don't have the ability to simply cast your screen as you can easily do on other platforms, such as Google TV, Firestick, etc.
You are also limited with the apps that are available on the service, and you can't download any other third-party apps, which makes the whole platform very restrictive.
Why did we choose Jio STB as Google TV alternative?
Google TV is fairly expensive, and for most people, Jio STB should be quite sufficient because of the overall service that you are getting from the streaming platform.
It has got a fairly simple UI, and most users shouldn't find it too confusing to use it as well.
Review and rating of Jio STB
Jio STB, as I mentioned above, is a fairly moderate streaming platform that should be enough for most people who are new to the world of streaming.
There are definitely places where Jio has cut corners, and it can be pretty annoying and restrictive to use.
Jio is trying to make a family of products, that is quite inspired by Apple, but everything feels quite cheap from Jio's end, and Jio STB is no exception, as well.
I will rate Jio STB 3/5 stars.
Chromecast
Well, you might be wondering isn't Google TV and Chromecast the same? Actually not. Chromecast has been around for quite some time now and Google TV is actually a next generation of Chromecast in some way.
So, in that way, Chromecast is an alternative to Google TV and it is actually a pretty good alternative, as well.
Chromecast allows users to directly link their phones with their televisions and stream content with the applications that are compatible with Chromecast.
So, you can easily watch all your favourite movies and tv shows, and listen to music because majority of streaming applications support Chromecast. 
What we liked about Chromecast
Chromecast is relatively cheaper compared to other streaming devices, such as Google TV, etc. as it is a simple dongle that gets attached to your television using HDMI and the rest can be easily controlled through your phone.
Chromecast is supported by multiple apps and devices, making it easy to stream movies, tv shows, listen to music, podcast, etc.
What we didn't like about Chromecast
Chromecast is quite useful, but the generations without Google TV have no remotes in them and your phone is your remote. While that may sound cool, in practicality it is better to have a remote than use your phone as a remote.
Chromecast also lacks sharing any premium audio output, and the most you get out of it is stereo sound, which should be fine for most people, but if you are looking to get the most out of your sound system then it might be the best.
Chromecast also takes time to load up, compared to other streaming devices like Fire Stick, etc.
Why did we choose Chromecast as Google TV alternative?
Chromecast is the younger sibling of Google TV and for people who don't want to scroll through a number of apps, and simply want to stream their content from their phone, then Chromecast acts as a better alternative to Google TV.
Review and rating of Chromecast
I have used Chromecast in the past and while it was useful at first, it slowly started to become a little annoying to always use my phone to stream any movie or tv show that I wanted to see on my television.
If convenience is not a big issue for you, then you can definitely try out Chromecast and stream everything you like on your television.
I will rate Chromecast 3/5 stars.
Our recommendations on the best Google TV alternatives?
All of these above-mentioned devices support and target a different group of people, but they all do more or less the same task, that is, to host applications that will allow you to watch the content.
You have to see for yourself which one is the best device that suits your lifestyle and needs the most. But, if I had to choose, then I think I would choose Fire Stick and Roku TV.
Why did we choose Fire TV Stick and Roku TV as the best Google TV alternatives?
Let me start off with the Fire TV stick. Fire TV Stick just got a recent system update that makes its UI a bit easier to use.
And even though it does look a bit claustrophobic when compared to Google TV's UI, it still provides you with much more information than Google TV does.
As for Roku TV, well, it is the cheapest of the bunch and still provides you with the service that you expect from these other streaming devices as well.
Plus, it's got a very nice and clean UI as well that lets you easily navigate through it. But those were my thoughts.
What about you? Which streaming device do you use? And which one would you pick from these five Google TV alternatives? Do let us know in the comments down below!