Although errors in your articles may seem insignificant, it does affect your blog popularity, blog ranking, and blog personality. You need to make sure your articles are error-free and that should be your priority. 
For someone who isn't a native English speaker, it may be a task to identify and rectify any grammatical errors unless they have help. People usually use MS Office, however, it helps only with spelling errors and not grammatical or other errors.
Grammarly is an excellent tool that has many features but its expensive plans make you want to look for a Grammarly alternative. Firstly let us look at the features that make Grammarly such an important tool for essay writing, novel writing, and also growing a blog.
Best Grammarly offers features: 
Choose between British/American English
Check plagiarism
Offers suggestions for grammar enhancement
Detects punctuation and grammar errors
Provides many writing styles 
And many more.
You may also like: How to make money online at home with zero investments
What makes Grammarly a preferred option?
Grammarly is considered to be one of the states of the art and perfect tools that has numerable functions, currently, no alternative to Grammarly functions up to its mark. Although there are many other services for the same purpose, the advanced algorithm used by Grammarly works wonders and detects all the possible errors within seconds. 
Grammarly also provides a 7-day free trial, omits punctuation, grammar and spelling errors, Instantly analyses for plagiarism to avoid copied content, Helps to enhance your sentence structures with examples and also gives suggestions for commonly used words/phrases
So, for any reason, whether it is the price or the quality of the service, that makes you look for an alternative for Grammarly, these 10 mentioned below are the best Grammarly alternatives:
ProWriting Aid
ProWriting Aid makes for a great Grammarly alternative if you're considering the pricing. The tool is rich in features in both the free and premium versions. Similar to Grammarly, ProWriting Aid offers many writing styles like blog posts, business, academic, general, etc. It also offers an English language style from the US, UK, and general English. The reason this tool is considered a very close Grammarly alternative is that it performs 25 different types of tests on the text provided such as transition, grammar, pronouns, sentence structure, vague words, and length, etc. 
It also has a Thesaurus option that provides a loss of alternative words for the words you have highlighted. You can access the tool at just $60 for a yearly subscription and at $210 for a lifetime subscription.
It can be easily integrated into your browser for it to analyze the deficiencies in WordPress, Facebook, Twitter, Gmail, etc. It can also be incorporated with Google Docs and MS Office. When it comes to developers, it provides API access for the developers to integrate it into their apps easily. However, free users cannot avail of the desktop app.
The simple operation of ProWriting Aid makes it an even better Grammarly alternative. After you install the extension, whenever you are in the text editor of a site a small icon will appear. Then just hover your cursor over the icon and choose the option you wish to test whether it is grammar, cliches, overused words, style, etc. And if you do not wish to install it, you can just sign up at ProWritingAid.
The plans provided by the tool have a 14-day money-back guarantee. They do not provide a translator, which is not considered mandatory to proofread a text. What they do provide is a plagiarism checker that will cost you an amount additionally. 
With these abundant features, it can be said ProWriting Aid is an incredible Grammarly alternative which is definitely worth your money.
White Smoke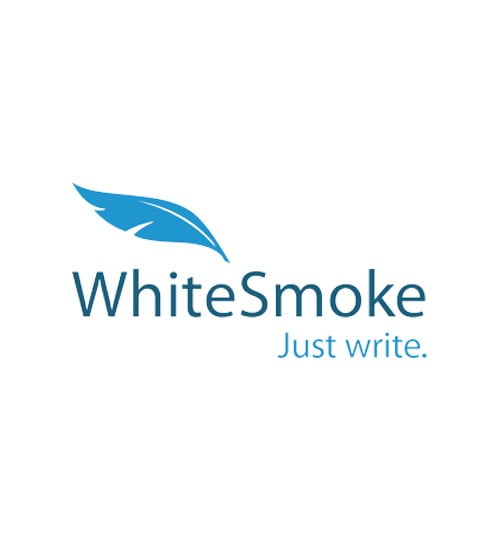 WhiteSmoke is an efficient Grammarly alternative for the numerous features it offers. It gives punctuation, grammar and writing style suggestions, and also spells checking. It is available on Android, iOS, Windows, Web browsers, etc. It provides more than 100 writing templates like Thank You, Cover Letters, Reports, Resumes, etc
The WhiteSmoke translator supports close to 55 languages. The software highlights the necessary words while giving an explanation for the same, suggesting how to deal with it and see the grammar and punctuation suggestions by hovering the cursor over the word. It then checks the 16 areas of a sentence ie Tense, punctuation, etc.
Through thesaurus it provides a helpful list of synonyms, giving your alternative words of a repetitive word and also giving its definition.
WhiteSmoke also helps in detecting plagiarism. This helps if you hire writers for your website. It has also developed an add-on while using tools like MS Office or Outlook, etc. It detects misspellings with red font, grammatical errors with green font, and repetitive words with grey.
WhiteSmoke also provides video tutorials on Nouns, Pronouns, Prepositions, Auxiliary Verbs, etc. You can call them or send an email if you need help. WhiteSmoke's "Essential" plan costs $4.15 a month and "Premium" plan costs $6.67 for a year 
For plans that have less than 31day validity, it provides a 48-hour refund policy, while the other plans have 31 days full refund policy. However, WhiteSmoke provides only a 4-day trial.
Ginger
Ginger is another great Grammarly alternative amongst bloggers, teachers, and students. It is available on Android, iOS, Windows, Chrome, Safari, and Mac. While typing in the editing box you can use the proofreading tool or just paste the text on the Ginger site. It also helps while using any website's search bar.
Ginger detects and highlights the errors quite quickly. When the mouse has hovered over the highlighted word, it recommends the suggestions. You can also approve all corrections by clicking on the "Approve all" option. 
Another reason it is a brilliant Grammarly alternative is you have the options of British or American English. Ginger can also translate texts into 40 languages like French, Hindi, Russian, Arabic, etc. It also has a dictionary for you to find definitions of words. Ginger also provides the option to create a personal dictionary so that the program doesn't detect those words as errors. 
Ginger offers a Free and a Premium version. The free version doesn't include features like unlimited grammar checker, error analysis report, and text reader. However, it is still suggested to download and use the browser extension instead of the website and it only analyzes limited words. 
The Premium version has a unique feature, the Text reader that helps learn pronunciation.
Ginger, however, lacks the plagiarism tool. 
JetPack

The JetPack WordPress plugin is a great Grammarly alternative, especially for WordPress users. It is more than just a proofreading tool, it tracks your site traffic, provides free themes, improves security, and much more. This plugin is convenient for WordPress bloggers as they don't need to put in extra efforts to proofread their content.
You can start writing or paste the content into the software after installing it. It will examine the text and indicate the misused or misspelled words in Red, grammatical errors in Green, and writing style suggestions in Blue. It also provides explanations for the detected errors.
JetPack also allows you to select features that you want to enable through "Your Profile". A few of the main features include identifying overused words, wordiness phrases, passive voice, and more. Additionally, the tool also. proofreads texts on Spanish, Portuguese, French, English, and German.
However there are a few drawbacks of the tool, for instance, you cannot create a personal dictionary, it does not point out misused words in languages apart from English and it doesn't give you choices from UK, US, or Canadian English styles. Hence, as a simple proofreading tool, it is a great Grammarly alternative.
PaperRater
PaperRater worked on computer algorithms called Grendel. Since they don't have an extension or desktop version of the tool, you will have to visit their site and paste the text you want to check. It works by underlining the words in your text which are misspelled or are grammatically incorrect.
PaperRater makes a great Grammarly alternative for you as they also provide a Vocabulary Builder. Just by entering the word, it gives you the definition and a few sentence examples on how to use it. They also provide a plagiarism checker. However, in the free version, it only tells you the percentage that's unoriginal.
Since it also has an integrated proofreader tool, you have to need to paste the text in the Plagiarism checker separately. However, without the paid plan, you cannot view the exact unoriginal content, the tool is confined to 5 pages and you cannot import any files.
SlickWrite
SlickWrite's features make it a very suitable Grammarly alternative. By simply pasting or typing your text in the editor and clicking on Check, the tool will detect and show the various components that can be improved from transition words, adverbs, passive voice, redundant sentences, etc.
When it comes to keeping your content engaging, SlickWrite's sentence structure feature comes handy. It will detect the long complicated sentences. It also shows graphical details about sentence length, structural flow and word length making it convenient for the user to adjust the flow rate.
Another great thing about SlickWrite is its integrated features. Once you select a word a pop-up at the bottom shows you associate words and the definition, also Wikipedia and Google for more information.
SlickWrite allows you to configure it via the settings and checking the features you wish to use. A reason for SlickWrite to be a great Grammarly alternative is the statistics. It gives you a thorough analysis of your content and the statistics of words and phrases. All their services are free as there is no paid or premium version yet.
A slight drawback of SlickWrite is that it can be used only to detect errors and not correct them. This might make it inconvenient for a non-native English speaker.
1Checker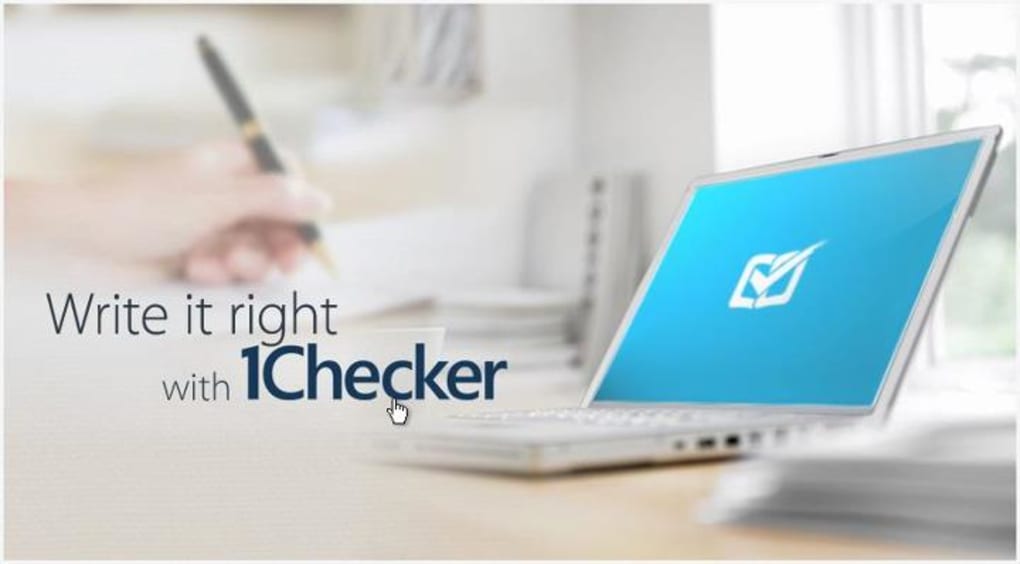 1Checker surely is one of the best Grammarly alternatives due to its flexible features. It can be used on the Web or can be installed on your Mac or Windows device. 1Checker can be integrated with Outlook and Word too.it works on a combination of Artificial language and computer science which is the Natural language system.
After you click 'Review' for your text, the tool gives you the stats which are the percentages of errors ie Grammatical, Spelling, etc. It highlights the mistakes and gives you suggestions to correct it. You can edit the text accordingly. On the sidebar, explanations for the highlighted words are provided. You have the option to "Apply all" to automatically correct all the errors without reviewing them.
There are plenty of templates regarding communications and business provided. After clicking the "Document Template", simply fill the blanks that appear to the left side. It displays a preview of the document. 1Checker also has a translator powered by Bing and Google integrated into the tool.
All the features provided for free make 1Checker is a very accessible Grammarly alternative for everyone.
OnlineCorrection
OnlineCorrection is a free online Grammarly alternative that analyzes your content and points out the errors. Since the errors are color-coded it becomes convenient for you to correct them accordingly as it also provides suggestions.
The list of features it offers include punctuation, grammar, spell, style, word duplication in the text. However, it does not have a plagiarism tool. It also does not have any premium version.
Apart from the proofreading features for your text, OnlineCorrection is considered a great alternative for Grammarly for the many languages it supports. It can proofread your text in Russian, Spanish, Portuguese, German, Polish, Italian, and French.
Since it is not necessary to sign up nor a paid tool, OnlineCorrection is a very accessible Grammarly alternative.
HemingWay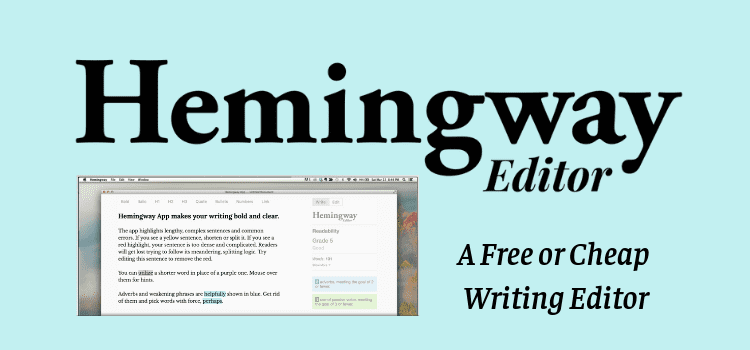 HemingWay has its focus on increasing the readability of posts. The tool is available online or the desktop app can be downloaded. However, for the desktop version, you need to pay $19.99. A great reason HemingWay is a Grammarly alternative is that it can be used in the Medium editor or WordPress. They also assign readability grade.
When your text is analyzed, the phrases are highlighted in different colors. It informs you which sentences are difficult to read and provides suggestions to clarify it. The HemingWay editor provides many options like italic, headings, bullets, bold, inserting links, and a lot more. While Grammarly does not have the option to paste hyperlink texts or insert the links. Additionally, the tool indicates passive voices from sentences.
However, some might consider HemingWay to not be that effective when it comes to grammatical errors. Since this tool focuses mostly on the readability of your content, you can improve your text with the help of another advanced tool and then analyze it by HemingWay. This way it is clear of errors of any kind and it will keep your reader engaged.
Reverso
Reverso is the perfect Grammarly alternative for you if you're looking for a simple web-based proofreading tool. There is an extension developed for Chrome, but no desktop, iOS, or Android app available. It is easy to access the tool through their online version ie Reverso and paste the text your want proofread. 
The tool is good enough for detecting basic errors. Reverso has an integrated dictionary, synonym, and conjugate options. Just by selecting all of your text and choose the option you want to use. It's convenient as you have all the information available in one place. 
The tool also supports numerable languages letting you translate your content into any languages you desire that is supported which include Russian, German, Arabic, French, etc. Additionally, you can also enhance your grammar skills through their well-organized knowledge base that contains information about prepositions, verbs, adverbs, tenses, and a lot more. It has many topics on the French grammar rules too.
When it comes to language barriers while reading texts, their Chrome extension comes handy. Once the extension is installed, just by double-clicking the words or sentences you can translate it into any of the 11 different languages.
However, the tool may not be entirely reliable when it comes to proofreading. Reverso also offers only up to 600 characters to be analyzed at a time. So to construct a variety of sentences and to get help with a few language barriers, then Reverso is a great tool.
Conclusion
So in conclusion, Grammarly is the most effective and convenient proofreading tool, however, depending on your needs and preferences, these are the few of the best alternatives to Grammarly.