Football is back, the three words every football or soccer fan across the world has been waiting to hear and the icing on the cake is watching champions league matches live.
With the champions league finals in its semi-finals stages, you surely wouldn't want to miss out on the clash of giants between Pep's men and Ancelloti's men, and to top it off the Milan derby is sure to bring back nostalgic memories of the early '20s
SuperSport
The much-anticipated return of live football matches has finally arrived and most of the other sporting events including cricket, golf, rugby, tennis, MotoGP, etc are set to make a comeback soon.
So to have you well prepared to watch the latest sporting events from all over the world you should check out SuperSport.
It is one of the best platforms for English football streaming where you are guaranteed to find links to streaming sports events, right from soccer to golf.
Ronaldo7
As the name suggests Ronaldo7 is a website that mainly provides you with the latest news and updates about the world's first billionaire footballer. However, do not underestimate the streaming quality of this website.
I made use of Ronaldo7.net to stream, some of the recent matches from the top 5 leagues in Europe as well as the UEFA champions league, and the streaming speed and quality were absolutely amazing.
Ronaldo7 is one of the first websites you should visit the next time you are trying to watch a game of live soccer.
SportRAR
SportRAR is a free streaming website that is dedicated to providing live football match streams. For a die-hard football fan who cannot afford to miss any live action from the UEFA Champions League, Serie A, La Liga, Europa League, International friendlies, or even club pre-season tournaments like the International Champions Cup then SportRAR is tailor-made for you.
SportRAR is well and truly one of the first choices for live football streaming, if you visit its homepage it is regularly updated with a list of all the live matches from all over the world.
BT Sport
BT Sport is very popular in the UK sports media market. BT Sport covers a wide list of live sporting events happening all across the world. You can stream for the best quality live football matches, live cricket matches, as well as live telecasts of UFC, boxing, and tennis amongst other sports events without facing any lagging issues.
Similar to Hotstar, BT Sport also lets you enjoy watching match analysis and highlights in case you have missed out on live-action. You can also connect BT Sport with Roku, Chromecast, and Firestick TV, unlike most football streaming sites. BT Sport is not available in most countries but you can still use its services by downloading a VPN on your device.
Once you have downloaded a VPN on your device you can then change your IP address to UK and easily access the services of BT Sport. In case you are wondering which VPN is the best, I would recommend opting for any free VPN.
CricHD
CricHD may sound like a website that is dedicated to providing updates and streaming links of cricket matches, however, that is not true.
CricHD is a widely diversified streaming website where you will find the best quality streaming links for live football matches, tennis matches, live wrestling, and much more.
You will also find updates and news of upcoming sports events on CricHD.
NBC Sports
NBC Sports is a leading sports broadcaster in America, it covers sporting highlights, sports analysis, and live sports streams from all over the world.
NBC Sports is arguably one of the better and safer platforms for enjoying live football streaming of the English Premier League.
Similar to BT Sport if you are not able to access NBC Sports in your region download a VPN and enjoy watching live football matches on NBC Sports.
VIP Box Sports is a pretty straightforward live sports stream website and that is what makes it one of the best platforms for live streaming.
You simply open the VIPBOX Sports website, click on the sports option you wish to watch and the site will then show you a list of all the live streams available for that sporting event.
A simple website that contains various live sport streams – including free live football streaming that is the most preferred choice of users visiting VIP Box Sports, however, after testing the website I found that it covers arguably sporting competitions from all over the world.
It also has an option for watching TV shows and TV channels. But there are better platforms for movie streaming. In case you feel adventurous and wish to watch any latest movies or TV Shows check out this list of the best streaming websites in the world.
Hesgoal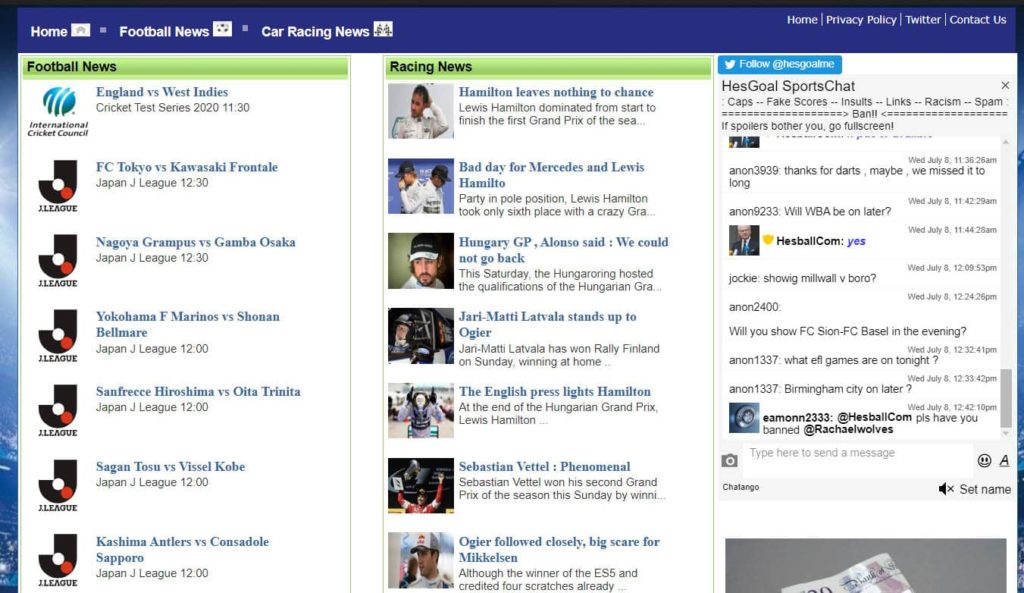 Hesgoal is one of the most famous free football streaming sites. Users from all over the world streaming champions league and Premier league on Hesgoal.
The streaming quality on Hesgoal is top-notch and users can stream seamlessly. The champions league streaming site is known for its live sports streaming and good user interface.
It uploads live streams 1 hour before the match for sports like soccer, football, baseball, basketball, cricket, MMA, and WWE.
Are you not able to access Hesgoal? We have got you covered with the best hesgoal alternatives.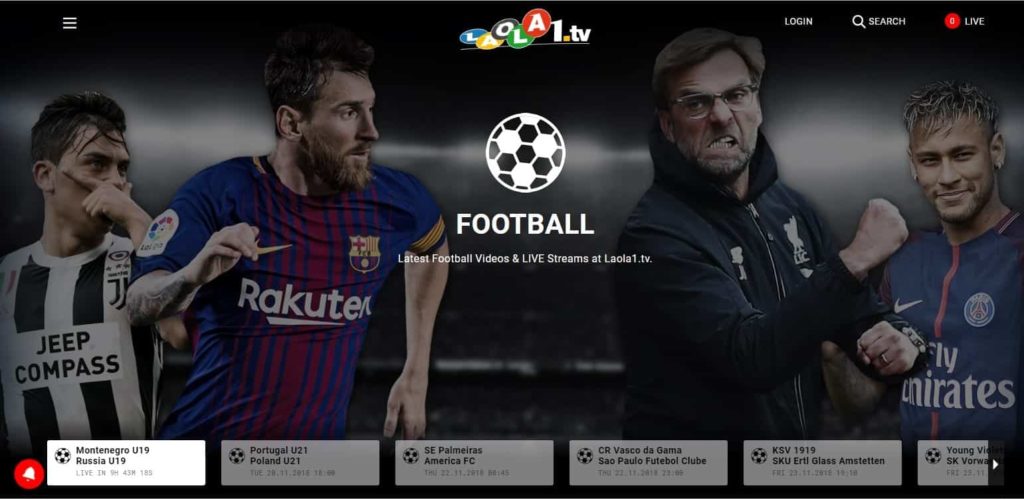 LAOLA1.tv is an international live sports streaming website streaming multiple sports channels. It is one of the only sport streaming websites in this niche that streams sports in 4k.
The user interface is really amazing and comes loaded with features. One of the best features of LAOLA1 is that it offers 4 streams at once.
If you have missed the crucial movement in the game do not be annoyed LAOLA1 has playback option as well.
Stream East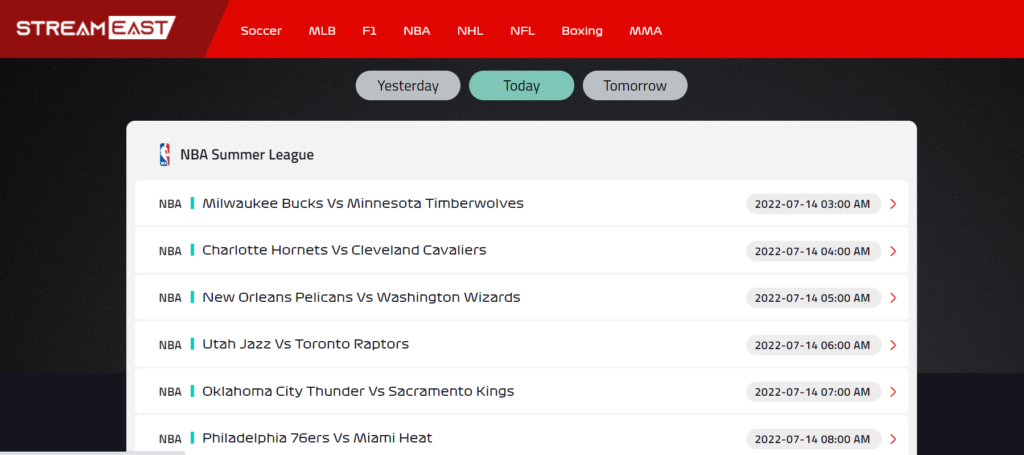 Stream East is also a really good option that you can try out if you want to watch live football for free. The overall website has a pretty nice and clean UI that will be appreciated by a lot of people.
I am a genuinely big fan of Stream East because of the overall service that is provided on the website, and along with it, you are also able to watch all the games in Full HD, as well.
I have written a number of different articles about Stream East, so if you want, you can easily read those articles about this football streaming website, as well.
Just know, that if you are looking to watch Football or any other popular sporting events, then Stream East can be a really good option for you to try out.
Batman Stream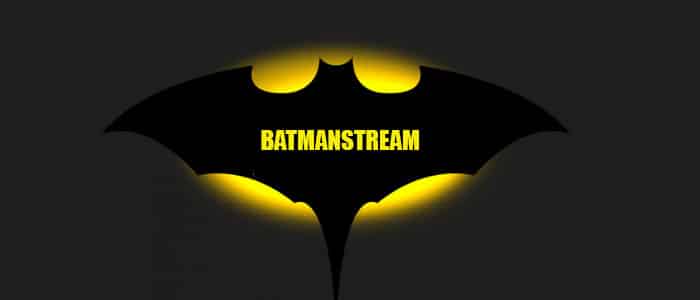 Batman is everywhere, and it apparently also has a sports streaming website, as well. Batman Stream consists of many different types of sports that users can easily watch and enjoy the games on.
The overall design and UI of the website is pretty cool looking, and people should be able to navigate through it to watch their favourite football matches.
Batman Stream streams many other sports, as well and it is not just restricted to streaming Football matches, so anyone who is a sports enthusiast should have fun while they are on this website.
So, whether it be football or any other sport, Batman Stream is a pretty good option for you to try out, as well.
Also read: Top 10 live sports streaming websites of all time