Mordhau crashing issue is a common problem and sometimes the Mordhau crashes so often that your gaming experience gets terrible.
If you are experiencing the Mordhau crashing problem then you are at the right place to solve your problem. We have listed 6 ways to solve the Mordhau crash in a step by step format with images so that you don't get confused.
#1: Make sure your PC has the minimum requirements 
The most common reason for Mordhau crashing is due to lack of minimum requirement. If you fail to have the minimum requirement then Mordhau will keep crashing.
Below are the minimum requirements
Operating system (OS): Windows 7, 8, 10 (64 bit) 
Processor: Intel Core i5 or AMD equivalent or above
Memory: 8 GB RAM or above
Graphics: NVIDIA GTX 680 or AMD equivalent or above
Storage: 30 GB available space or above
#2: Run Steam as an administrator
Run Steam as an administrator can solve your Mordhau crashing issue. When steam is run as administrator it can access  Mordhau game files on your PC. Games crash because they can't access the file in the system. When the user will give access to steam to run as administrator will solve the Mordhau always crashing issue.
Below is the step by step process to Run Steam as administrator
Step 1: Right-click on steam and click Run as an Administrator
Step 2: Click Yes
Step 3: Start  Mordhau again to check if steam is crashing 
#3: Disable antivirus 
The antivirus in your PC sometimes does not allow Mordhau from running. Turning off will enable Mordhau from accessing all the files in the system. Make sure you turn off the antivirus only while playing Mordhau.
Do not access any files and links which you think will be harmful when the antivirus is disabled.
If disabling antivirus does not solve the Mordhau aways cashing issue then follow the below methods. 
#4: Check for Mordhau missing files
Missing files always cause games from cashing and Mordhau would be no different if the files are missing. 
Step 1: Open Steam 
Step 2: Click Library on the top right 
Step 3: Open Properties for that right-click on Mordhau.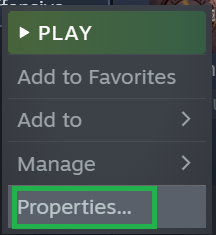 Step 4: Local files > Verify Integrity of Game Files
Step 5: Open Mordhau to check for the cashing problem
#5: Uninstall and reinstall Mordhau
Uninstall the game from your PC and install the latest updated game from the official Mordhau website. 
When you uninstall the game make sure you remove all the files from the recycle bin. If all the games in Steam are causing the same problem then you would need to uninstall steam and reinstall it from your PC.
I hope we have fixed your issue and you can play Mordhau without any interruptions