Mordhau crashing issue is a common problem and sometimes the Mordhau crashes so often that your gaming experience gets terrible.
If you are experiencing the Mordhau crashing problem then you are at the right place to solve the problem. We have listed 6 ways to solve the Mordhau crash in a step-by-step format with images so that you don't get confused. All you need is to have basic knowledge of the control panel, local files of your PC, and game files.
Fix 1: Make sure your PC has the minimum requirements
The most common reason for Mordhau crashing is due to lack of minimum requirements. If you fail to have the minimum requirement then Mordhau tends to crash.
Below are the minimum system requirements to avoid any crashes in Mordhau
Operating system (OS): Windows 7, 8, 10 (64 bit)
Processor: Intel Core i5 or AMD equivalent or above
Memory: 8 GB RAM or above
Graphics: NVIDIA GTX 680 or AMD equivalent or above
Storage: 30 GB available space or above
Fix 2: Run Steam as an administrator
Run Steam as an administrator can solve your Mordhau crashing issue. When steam is run as administrator it can access Mordhau game files on your PC. Games crash because they can't access the control panel in the system. When the user will give access to steam to run as administrator it will solve the Mordhau always crashing issue.
Below is the step by step process to change settings and Run Steam as an administrator
Step 1: Right-click on steam and click Run as an Administrator
Step 2: Right click Yes for Steam
Step 3: Start Mordhau again to check if steam is crashing
Fix 3: Disable antivirus
The antivirus installed in your PC has all rights reserved to protect your PC from any local problem or crashes so chances are that the antivirus in your PC sometimes does not allow Mordhau from running hence it crashes. Go to the settings of your antivirus and turn it off, this will enable Mordhau from accessing all the files in the system.
Make sure you turn off the antivirus only while playing Mordhau. If you are not sure where the settings of your Antivirus are then contact the vendor to find it.
Note: Do not access any files and links which you think will be harmful when the antivirus is disabled.
If disabling antivirus does not solve the Mordhau always crashing issue then the issue is occurring due to some other reason. Don't worry move to the next fix
Fix 4: Check for Mordhau missing files
Missing files always cause games from crashing and the Mordhau crashing problem would be no different if the files are missing.
Step 1: Open Steam
Step 2: Click Library on the top right
Step 3: Open Properties for that right-click on Mordhau.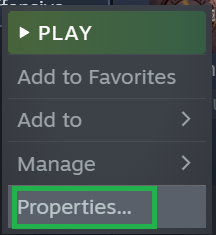 Step 4: Local files > Verify Integrity of Game Files
Step 5: Open Mordhau to check for the crashing problem is solved. If the issue still persists get on to the next fix.
Fix 5: Uninstall and reinstall Mordhau
Uninstall the game from your PC and install the latest updated game from the official Mordhau website. A game crashes if you are using an outdated version of it so if you get the latest version then update the game. However, if you do not find any update then still proceed with this method. Sometimes what happens is that a local file interferes with a game file which can cause Mordhau crashes. To find which local file is causing this issue is a pretty difficult task so the best solution is reinstalling the game app.
When you uninstall the game make sure you remove all the files from the recycle bin. If all the games in Steam are causing the same problem then you would need to uninstall steam and reinstall it from your PC.
I hope the above methods help you in solving the game crash problem that occurs in Mordhau.
Fix 6: Avoid overclocking your PC
Overclocking is the process in which gamers increase the clock rate of the computer. Overclocking increases the performance of your PC but voids the warranty.
Overclocking can cause overheating of your PC which would lead to mordhau crashing. In order to avoid overclocking you'll need to upgrade your graphics card or RAM. Overclocking can not only crash the game but also be very harmful to your PC.
Fix 7: Upgrade your graphic card or RAM
Mordhau has certain requirements and if your PC or laptop does not have the minimum required specification then you need to upgrade. Users usually update the graphics card when games crash.
Upgrading the graphics card and RAM on your PC would not only stop Mordhau from crashing but also would help you run the game in better settings.
Conclusion
To sum it up to fix the mordhau crash issue is not a complicated task, you do not need an expert to fix mordhau, if you have access to the local files and game files you just need to make a few changes in the settings to fix mordhau issue.