Steam users have been complaining about their download stopping suddenly. While downloading a file on steam the file stops downloading and you get very annoyed. Do not worry I have got 3 different ways in which you can fix your Steam download stopping issue Steam Download Stopping fix
First method: Reconnect your internet connection to Steam
Step 1: Open steam and in the top left click Go Offline button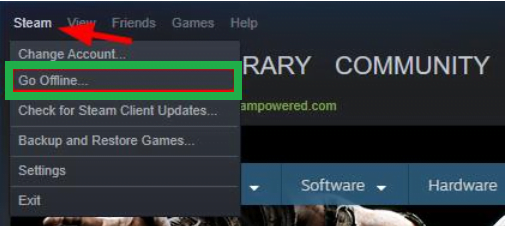 Step 2: Once you click Go offline Click on Restart In Offline Mode
Step 3: Open steam on the top right and Go online again
Step 4: Restart and Go Online. (It will take some time for steam to restart)
Step 5: Begin your download again and check if you having Steam Download stopping issue. You have got a solution if the issue has been solved 
Second Method: Select another country for download 
Step 1: Open the Steam client and go to the setting (You will find it on the top left corner)
Step 2: Click download
Step 3: Click on the drop-down below on the download region and select any region which you are not currently using, and click ok
Step 4: check if your files are downloading. If they do not have steam download stopping issue then you know your region does not support the download.
If the above two methods do not work do not be worried I have got one more method to solve the steam downloading issue. 
Third Method: Disable antivirus Temporarily
Antivirus does not allow some files to download on your PC. The antivirus can alter you if the files can harm your system. Most of the times antiviruses have firewalls in place to prevent the download of certain files.
Step 1: Open the antivirus you have download 
Step 2: Disable the antivirus and open steam to download the files
If the files do not have any issue while downloading you know that it was the antivirus that was the cause of the steam download stopping issue.
I hope we have got you a solution to fix the steam download stopping issue. If your steam is still having the stopping issue you can comment below and our team will be happy to help you.