Vidyard is a software platform that provides various tools for tracking and analyzing video performances. It is a great set of software that is used by marketing and sales teams of various big companies so that they can understand their target audience better.
Although Vidyard has a lot of great tools and kits present in it, it is not the only software company in the market that does what it does. There are many other options in the market, some even free, that provides what Vidyard does and more.
So, here are 5 apps like Vidyard and vidyard alternatives that you may or may not have heard of which we have listed below
List of 5 best Vidyard Alternatives with price, pros cons, features, review & rating
| | | | | |
| --- | --- | --- | --- | --- |
| Name | Best For | Price | Our Rating | Website |
| 1. Wistia | Video & Podcast Analytics | Paid [$99/month and more for Agency] | 3/5 | https://wistia.com/ |
| 2. Brightcove | Video platform | Paid | 4/5 | https://www.brightcove.com/en/ |
| 3. BombBomb | 1 to 1 email messages | Paid [$29/month – $49/ month and more for Agency] | 3/5 | https://bombbomb.com/pricing/ |
| 4. Vimeo | High-quality video | Paid [$7/month – $75/month] | 3/5 | https://vimeo.com/ |
| 5. YouTube | Virality | Free | 3/5 | http://youtube.com/ |
1. Wistia
Wistia is a great alternative to Vidyard and is considered as one of its bigger competitors out there in the market which can be a great replacement for it. With Wistia you not only get the tools for your videos but also for your Podcast!
Podcasts have really taken a big leap in terms of numbers of listeners as a lot of people listen to them while travelling, cooking or doing some other activities. So having a podcast for your company or brand, where you are trying to sell your products via podcast or talk about related things as to what your company does and how it can help them is a great way to build an audience and with Wistia you can track them!
Price of Wistia
Wistia offers a free plan but if you really want to make full use of it then you should buy their subscription plans.
Pro Plan: $99/month
Agency Plan: Contact Wistia
Features of Wistia
No ads
Adding video chapters
Visita Turnstile for Email Collections straight from videos
Video and Podcast analytics
Video channels for sites
Pro and Cons of Wistia
Pros
Cons
1. Direct connection to HubSpot
2. Free plan as well
3. Video chapters
4. Video and Podcast Analytics
5. Better and easier UI
1. 25 cents / minute for transcription
2. Paying per video making
3. No video player
Review on Wistia
Wistia is a great and powerful platform for B2B marketers and acts as a great alternative app like Vidyard.
Rating on Wistia
We give Wistia a rating of 3/5 stars for its great and easy UI and powerful tools and accessibility.
2. Brightcove
Brightcove is a multi-video hosting platform that does everything from uploading to live streaming, virtual events, marketing, etc. It is an all in one package for video hosting.
Brightcove has had worked with companies of big scales and sizes belonging to different groups of industries. Some of their partners are Ford, MasterClass, Forbes, The Academy, SXSW and more!
Price of Brightcove
Brightcove has various packages and subscriptions to use their services but they have not mentioned them on their websites. However, from various reports, they are told to be on the higher end but since Brightcove is used by big companies and brands then maybe it can be affordable for them.
Features of Brightcove
Media and Broadcasting
Marketing tools
Arts and Entertainment
Retailing and eCommerce
Enhanced Security
Pro and Cons of Brightcove
Pros
Cons
1. Easy to upload videos and embed
2. Live virtual event streaming
3. Good customer service
4. Best quality videos
5. Editing videos
6. Playlists
1. Not an easy UI
2. Expensive
3. Difficult metrics system
4. Ideal for Big companies
Review on Brightcove
Brightcove sounds like the whole deal but only if you have the money and the resources to deal with. Otherwise you would be better off with the platforms stated below. But still, nonetheless, Brightcove with its 15 years of experience knows what its doing and is a big competitor and Vidyard alternative
Rating on Brightcove
We give Brightcove a rating of 4 / 5 stars
3. BombBomb
BombBomb runs over the idea of a 1 to 1 videos basis that is sent via email to the client list. Here you can record yourself or your screen and send it over. It is not a hosting platform like Vidyard or Wistia where you can upload and do other stuff with the videos.
It is a simple tool and can be useful for smaller companies who want to connect 1 to 1 with their clients. It also has various tracking features for the videos you send out so that you can know how long each clientele watched the videos and so on and so forth.
Price of BombBomb
Price and plans of BombBomb are as follows :
BombBomb Essentials plan: $29/month
BombBomb Plus plan : $49/month
Agency Plan: Contact BombBomb's team
Features of BombBomb
Android & IOS app
Google chrome extension
Screen recording
Mass video sharing
Pro and Cons of BombBomb
Pros
Cons
1. Applications for both IOS and Android
2. Easy recording
3. Tracking tools
1. Not a video hosting platform
2. Not very popular
Review on BombBomb
BombBomb is a platform that does a simple job of sending recorded videos to the clients and that's what their main aim is also. It doesn't do much more and that's why it may not be that beneficial for bigger brands and companies. Hence bombbomb is added to this list of best Vidyard alternatives.
Also read: The best Bombbomb alternatives
Rating on BombBomb
Google has given an average rating of 3.4/ 5 with 21 reviewers and we are going to give the rating along the same line.
We give BombBom 3 / 5 stars. It has a good name but isn't necessarily a 'Bomb' in B2B Marketing.
4. Vimeo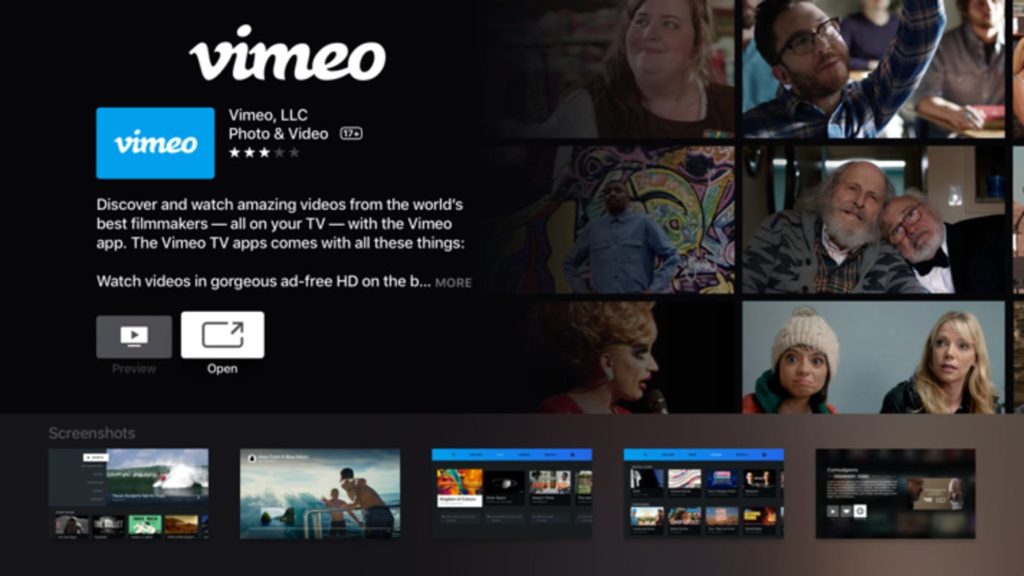 Vimeo is a site like Vidyard and was actually started in 2004. It is a no-ad video sharing platform that is both free and paid. Let me explain it, you see you can watch videos on Vimeo for free but to upload on Vimeo's platform you need to pay for it.
What you are doing is essentially selling your content to Vimeo. It is a great tool for B2B Marketing because businesses can upload their videos on the secure servers of Vimeo and then email those videos to their clientele and when they access the videos they would be landed on Vimeo's page.
Price of Vimeo
Vimeo has lots of plans and they are as follows:
Plus plan: $7/month
Pro Plan: $20/month
Business Plan: $50/month
Premium Plan: $75/ month
Features of Vimeo
High-quality videos
Various storage options
Privacy settings
Speed controls for videos
No ads
Pro and Cons of Vimeo
Pros
Cons
1. No Ads
2. Supports creators
3. Different Plans
4. Great source of income for people who run membership workshops
5. Great catalog of content
6. Premium content
1. Low popularity
2. Expensive plans
3. Not varied content
4. Loads of bugs complaint
5. No proper stats
6. Less traffic
Review on Vimeo
Vimeo is a decent Vidyard alternative but contains less attraction and buzz which Vidyard clearly has.  If you are not happy with Vimeo read about the best vimeo alternatives.
Rating on Vimeo
We give Vimeo a rating of 3/5 stars.
5. YouTube
YouTube is the biggest competition to Vidyard by a mile! It started in 2005, and since then it has become the dominant king of video streaming platform that generates Billions in Ad Revenue.
There is actually no platform like YouTube right now. YouTube is very a powerful free platform that a lot of us don't think about it. You can upload tons and tons of data and it costs you nothing! You can learn so many things for free and that's where it also comes in handy for B2B marketing.
You see, people come on YouTube to learn as well and many companies know that so if you type 'tutorials for …' you'll get ample amount of suggestions and that's what these companies take advantage of YouTube by growing their base by giving info to new people and hopefully making them your customers.
Price of YouTube
YouTube has a subscription plan for YouTube Premiere where you can watch all YouTube videos ad-free and watch some YouTube originals as well but it mostly runs on ads so it is free to watch. Youtube also has youtube tv which is paid subscription service.
Features of YouTube
High-quality videos
Unlimited uploads
High virality chances
8k videos
Pro and Cons of YouTube
Pros
Cons
1. Free
2. Supports creators
3. High virality chances
4. Great source of income for people for Businesses
5. Great for small scale businesses
6. Premium content
1. Various Criteria to fill to get monetized
2. Clickbait content
3. Compressed videos
4. Loads of bugs complaint
5. Unfair to small channels
6. Too many ads
Review on YouTube
Like I said, there is no platform like YouTube right now and it truly is a dominant king at free video streaming websites. It is an actual competitor to Vidyard and is actually free to operate which gives good statistical maps and engagement reviews of the videos. I bet Youtube would make you happy if not here are the best youtube alternatives.
Rating on YouTube
We give YouTube a rating of 3/5 stars.
Final note
In the Final Note, I would just like to say that Vidyard is a powerful platform that does what it says, but it isn't the only platform. There are others out there that does what they do with more functionalities and virality scopes.
Ultimately it boils down to you and your company, whether you want to market using free platforms like YouTube and get decent tracking tools or you want to go high-end with stuff platforms like Brightcove and get every single detailed analysis.