Vimeo is an app that was actually started in the year 2004. It is a no-ad video sharing platform that is both free and paid. Watching a video on Vimeo is free but to upload on Vimeo you need to pay.
Essentially what you are doing is selling your content to Vimeo for Vimeo to put it up on their website. Even though Vimeo started out like Vimeo but now it is a hub for much more professional videos and content but over the years Vimeo's popularity has gone down and there have been various sites like Vimeo that are free and better than Vimeo.
So I have created a list of seven Vimeo Alternatives you should have a look at.
List of best Vimeo Alternatives
| | | | | |
| --- | --- | --- | --- | --- |
| Name | Best For | Price | Our Rating | Website |
| YouTube | Entertainment, Lifestyle and Sports | Free | 3/5 | https://www.youtube.com/ |
| DTube | Entertainment, Lifestyle and Sports | Free | 4/5 | https://d.tube/ |
| Twitch | Gaming | Free | 3.5/5 | https://www.twitch.tv/ |
| Vevo | Music | Free | 3/5 | https://hq.vevo.com/ |
| Mubi | Movies | Paid[$1.36 – $ 4.09] | 3.5/5 | https://mubi.com/ |
| MasterClass | Education | Paid[$17.75 – $27.20] | 4/5 | https://www.masterclass.com/ |
| Skillshare | Education | Paid[$2 – $8.22] | 4/5 | www.skillshare.com |
YouTube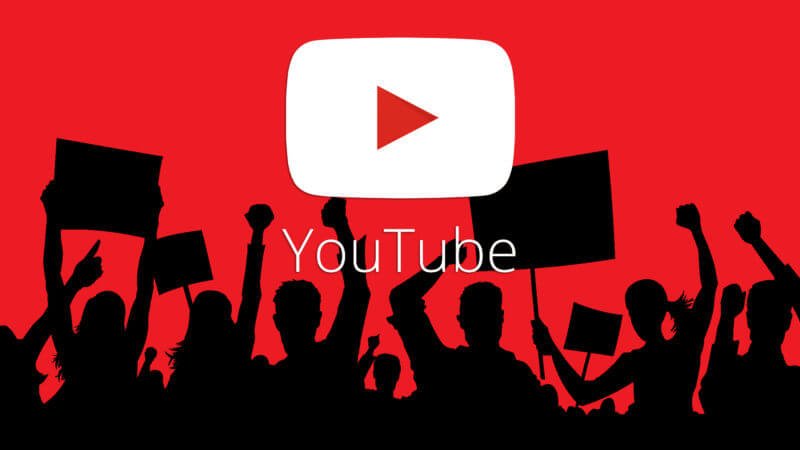 YouTube is the biggest competition to Vimeo by a mile! It started a year after Vimeo had, in 2005, and since then it has become the dominant king of video streaming platform that generates Billions in Ad Revenue.
There is actually no platform like YouTube right now. YouTube is such a powerful platform that a lot of us take for granted. You can upload tons and tons of data and it costs you nothing! You can watch 8k quality videos for free (although you will require an 8k monitor and a very good internet speed, but still! 8k!) You can learn so many things for free!
Price of YouTube
YouTube has a subscription plan for YouTube Premiere where you can watch all YouTube videos ad free and watch some of YouTube originals as well but it mostly runs on ads so it is free to watch.
Features of YouTube
High quality videos
Unlimited uploads
High virality chances
8k videos
Pro and Cons of YouTube
Pros
Cons
1. Free
2. Supports creators
3. High virality chances
4. Great source of income for people for YouTubers
5. Great catalog of content
6. Premium content
1. Various Criteria to fill to get monetized
2. Clickbait content
3. Compressed videos
4. Loads of bugs complaint
5. Unfair to small channels
6. Too many ads
Review on YouTube
Like I said, there is no platform like YouTube right now and it truly is a dominant king at free video streaming websites. It is an actual competitor to Vimeo and has much more monthly views than it.
Rating on YouTube
YouTube has an average rating of 4.3/ 5 on Play store by 1.2 Million voters but we give it a rating of 3/5 stars. If you are not happy with Youtube and need a change then here are the best youtube alternatives.
Dtube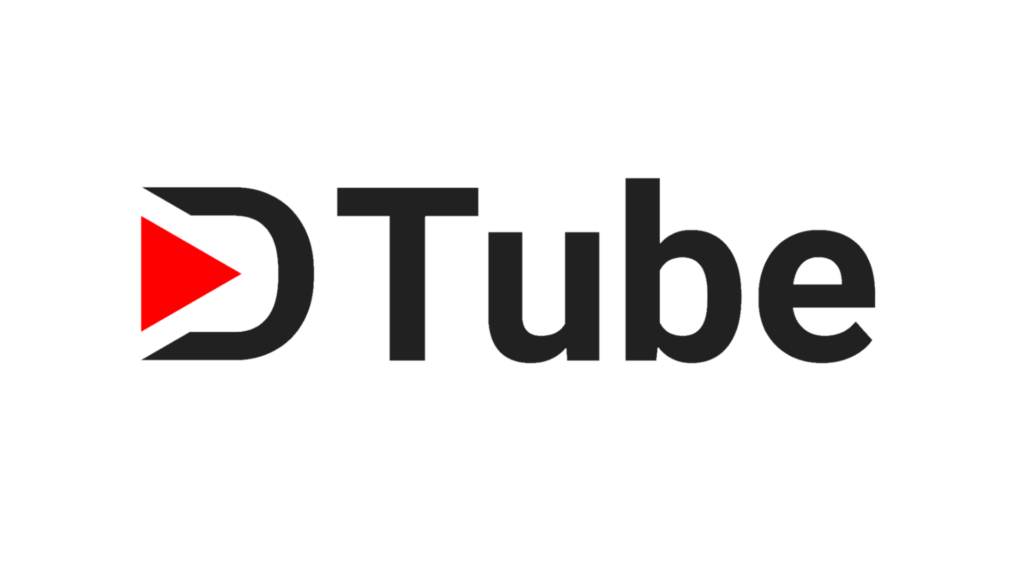 Dtube or also known as Decentralized Tube is an up and coming competitor to Vimeo and holds serious potential as a Vimeo alternative. Dtube operates on blockchain rather than on a central server, unlike Vimeo, which essentially means that the files you upload on DTube are very safe.
Dtube has figured out a new way to pay its creators and is not via ads but through cryptocurrency. Dtube has its own currency called DTube Coin ($DTC). The way the cryptocurrency works is that the users upvote the videos, the more the videos which get upvotes, the higher will be the DTube Coin and that amount is paid to the creator.
Price of Dtube
Dtube is a free of cost website and has no subscription plans.
Features of Dtube
Cryptocurrency
Blockchain use
No ads
Secure servers
No censorship
No recommending Algorithm
Pro and Cons of Dtube
Pros
Cons
1. No Ads
2. Free to use
3. Cryptocurrency
4. Blockchain concept
5. No censorship
6. Community funded
1. After 7 days your videos will get demonetized
2. Old videos don't make money
3. Have to be consistent throughout
4. Dtube videos cannot be re-edited after upload
5. Difficult to start for beginners
6. Not as popular as Vimeo
Review on Dtube
Dtube holds some serious potential to be a Vimeo alternative. It has a user-friendly UI, new way to earn money, good content, and no ads.
Rating on Dtube
We give Dtube a rating of 4/5 stars
Twitch
Twitch is an online video streaming platform that mostly focuses on gaming and has been the dominant in the gaming platform for a long time. Apart from gaming viewers can also watch music streams and 'in real life' streams where people sit and talk about a topic.
Twitch is a great place for people who are into video games because you can actually get paid while playing videos games at home and that has to be something everyone has dreamt once in their life. It is an alternative to Vimeo in terms of high-quality content but it does contains ads.
Price of Twitch
Twitch is a free to use user-generated video platform but it does have subscription plans for each streamer where the viewer can pay certain amounts of money and get a no-ad steaming experience and some special perks like different emojis and fonts, etc.
Features of Twitch
Live chat
Subscription plans for creators
Emotes
Subscriber badge
Pro and Cons of Twitch
Pros
Cons
1. Free of cost
2. 4K live streaming with 60fps
3. Live Streaming channels
4. Fun and Exciting
5. Meeting new creators
6. Relaxing and stress free
1. Ads
2. Unpaid for a long time
3. Long hours of commitment
4. Not for everyone
5. Can be a bit repetitive
6. Online harassment
Review on Twitch
Twitch is a great platform but it is not for everyone. Not everyone wants to see someone play GTA V for 5 and a half hours but it is a great platform for creators and it gives them the freedom to create their content and play games. If you end up being successful in it then you can have a decent 6 figure salary as well.
If you are not happy with Twitch then we have listed the best twitch alternatives.
Rating on Twitch
Twitch gets a rating of 3.5 / 5 stars
Vevo
Vevo is a premium leading music streaming platform that collaborates with various artists and makes music videos with them. A lot of singers from the U.S have their videos with vevo and you probably must have seen them too.
Vevo's videos can be viewed on YouTube but they also have various apps on various sites and apps such as Apple TV, Fire Tv, Virgin Media, Echo Show, Pluto Tv, etc.
Price of Vevo
Vevo is an advertisement-based company and gets most of its funding from there. They are planning a subscription-based model for ad-free music videos but that is still in the development stage.
So for now, Vevo videos are free to watch.
Features of Vevo
Premium Music videos
Top rated artists
Free of cost
Available on various platforms
Pro and Cons of Vevo
Pros
Cons
1. Free
2. Huge content library
3. Popular artists
4. Available on various platforms
5. Premium quality
6. Original content
1. No specific platform
2. Artists need a distributor
3. Ads
4. Popular artists get more promotion
5. Only for music
6. No subscription plans
Review on Vevo
Vevo is essentially a music video platform that can be attractive to viewers of Vimeo because its target audience likes premium videos and Vevo provides one. It is definitely a Vimeo competitor.
Rating on Vevo
We give vevo a rating of 3/5 stars
Mubi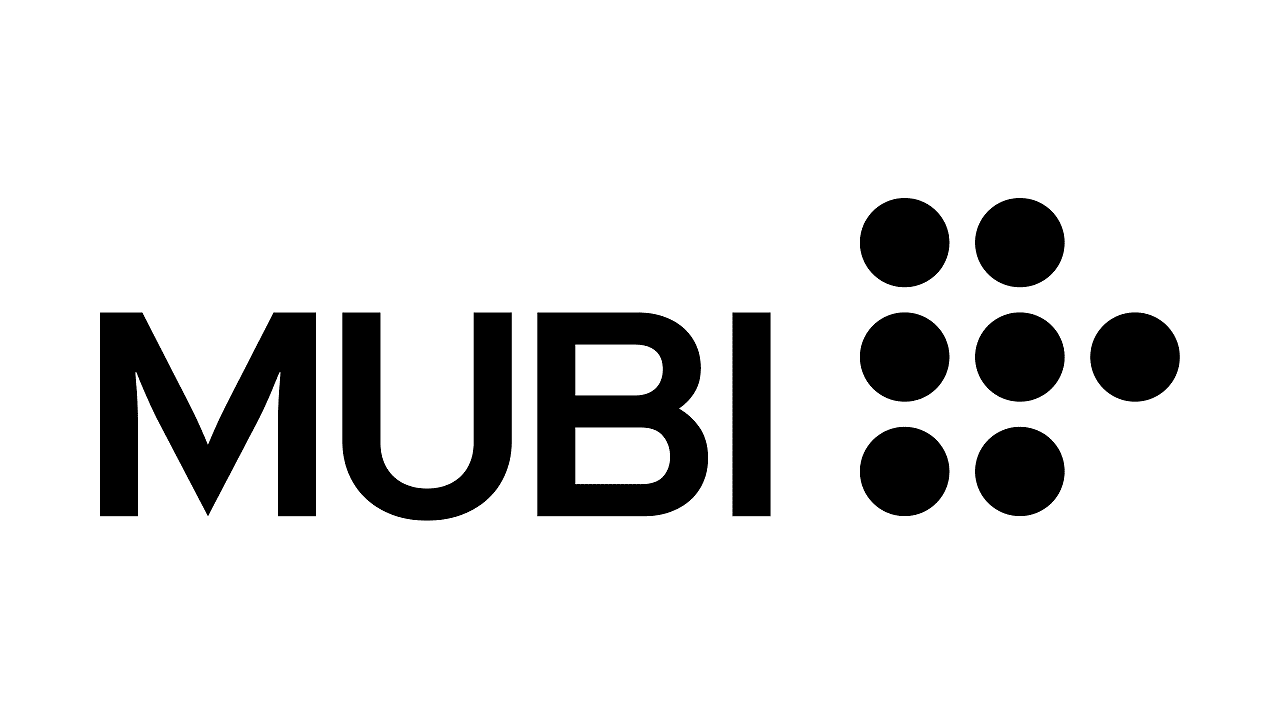 Mubi is an online streaming platform for movies and it shows all sorts of films, from indie films to blockbuster mega-hits and all of this is in a very comfortable subscription pack.
It shows movies everyday and supports a lot of content creators and filmmakers, which are the main target audience of Vimeo.
Price of Mubi
Mubi's subscription plan
3 months plan : $1.36 ($6.83/ month after 3 months)
Student's plan : $4.09/ month
Features of Mubi
Short films
International and National films
Over 1 crore members
User generated platform
Pro and Cons of Mubi
Pros
Cons
1. New movie everyday
2. Available on Android, IOS and other Platforms
3. Supports artists
1. Indie films which not a lot of people would be interested in
2. Expensive plans after 3 months period
3. Only for movie buffs
Review on Mubi
Mubi is a movie streaming platform that caters to movie buffs and that does come under the target audience of Vimeo. The idea of new films everyday is a great one and certainly will appeal to them.
With a community of over 1 crore people, it certainly is a well developed platform that brings a lot of people together.
Rating on Mubi
Mubi gets a rating of 3.5/ 5
MasterClass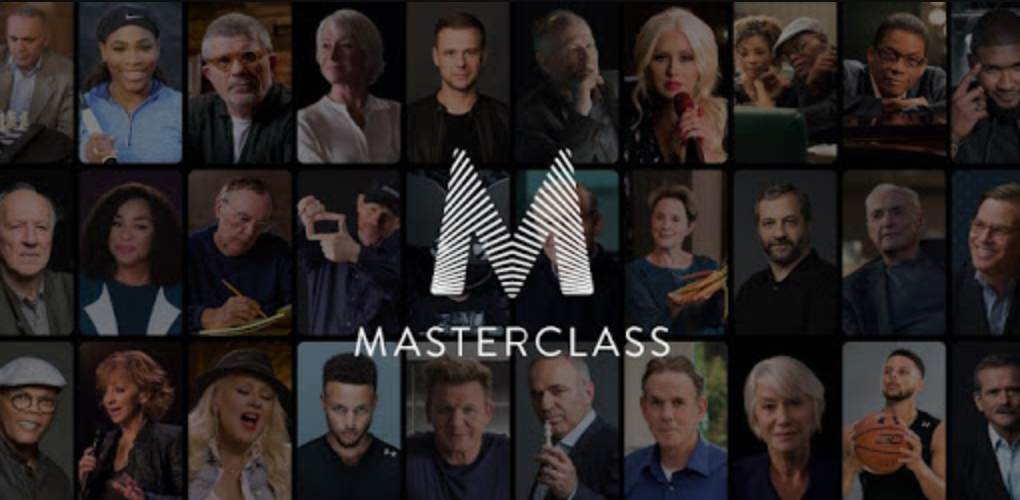 Ok so if you really want to learn a skill from professionals then MasterClass is for you. It not only provides you with exceptional content from which you can learn but the lessons are also given by the people who best-in-business.
Some of the teachers include Neil Degrasse Tyson, Samuel L Jackson, Gordon Ramsay, Natalie Portman, and the list goes on and on. It has courses for everything such as Writing, Business, Music, Design, Foodand Style, etc.
Price of MasterClass
MasterClass has 3 paid subscription plans, all paid yearly:-
Standard Plan: $17.75/month
Plus Plan: $23.64/month
ProPlan: $27.20/month
Features of MasterClass
Best-in-business teachers
High quality content
Provides a workbook for each course
Members-only community & discussions
Pro and Cons of MasterClass
Pros
Cons
1. Premium Video platform
2. Best-in-business teachers
3. 6 screens at the same time
4. Monthly videos
5. Compatible on Computer, TV, Phone, Tablet
6. Thirty-day refund policy on all plans
1. Annual plans
2. Expensive
3. Can't make your own content and upload on it
4. English language barrier5. Pre–taped classes
6. No live interaction with the teacher
Review on MasterClass
MasterClass is a video website like Vimeo but with more premium quality to it. But it is catered to an audience who want to learn specific skills and it provides them with really good teachers. It is a good platform to learn necessary skills and might be a good way to spend time while we are still in this Pandemic!
Rating on MasterClass
We give MasterClass a rating of 4/5 stars.
Skillshare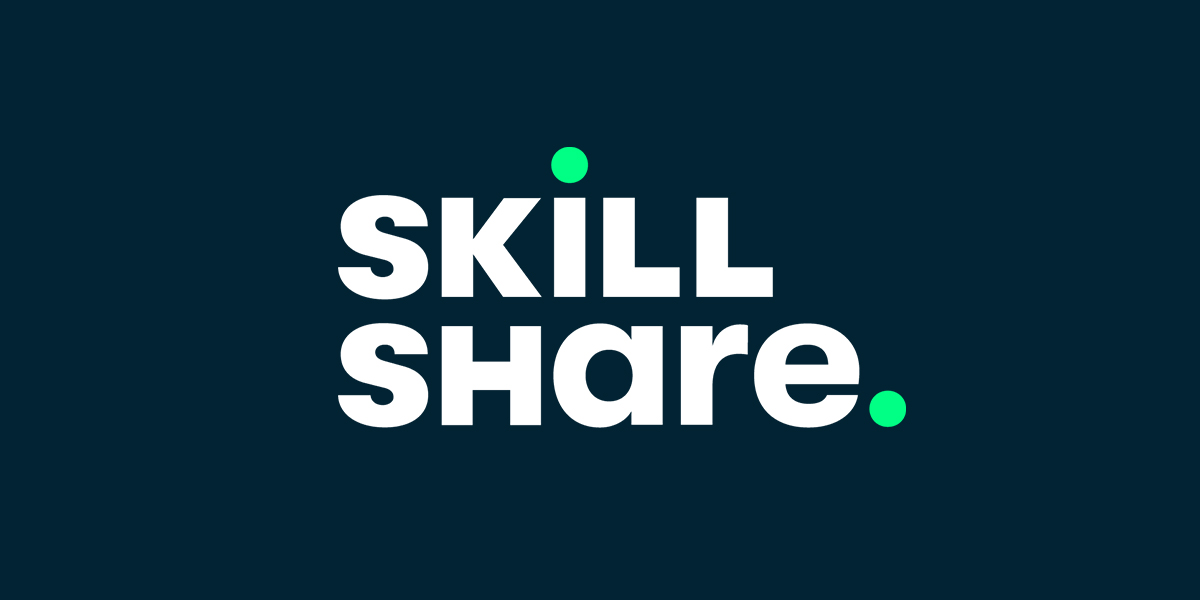 Skillshare is an online learning platform community. It is a paid platform through which the user will learn from the number of courses offered on the platform, schooled by industry professionals.
Through Skillshare creators also can earn by being a teacher on the platform and begin a course. It has numerous courses from Business Analytics, Music, Films & Video, Illustrations, Marketing, etc. It has a seven-day free trial of unlimited classes and after that free trial, it's a paid subscription.
Price of Skillshare
Skillshare has a seven-day free trial, after which it has three-day plans for subscription to access their content.
Annual plan: $2/month
Monthly Plan: $8.22/month
Agency Plan: Per user/ billed annually
Features of Skillshare
Taught by Industry Leaders
7 day free trial for unlimited classes
Cheap subscription
No ads
Pro and Cons of Skillshare
Pros
Cons
1. Reliable source of teaching
2. Earn from Skillshare
3. No Ads4. Membership Perks
5. User friendly UI
6. Industry leaders
1. No Certificates after completing the course
2. Quality of courses can vary
3. English language barrier
4. No refund for Monthly subscription
5. Focused more on Creative courses
6. Paid per watchtime and not on views
Review on Skillshare
Skillshare is a great video learning platform from which you users can not only learn but creators can also earn (ha-ha!) and it all comes at a great bundled price that is affordable for all. It is not necessarily a threat to sites like Vimeo but is definitely a competitor and alternative to it.
Rating on Skillshare
Skillshare gets a rating of 4/5 stars
Final note
On the final note, I would just say that Vimeo caters to a very niche and specific group of people and it can be tough to find an alternative to it. But with the websites named above, there are plenty of websites and platforms that are available for you and you can figure out the type of content that best suits you.