Subtitles are often deemed as a distraction so if you love to watch anime as a true fan the best option is for you to learn the native language of Japan. But for us normal anime fans it is very difficult to learn Ryukyuan so the best option is to watch anime with English subtitles as it is easier to understand and still manages to capture the true essence of an anime video. You will need to download anime subtitles if you wish to watch your favorite Anime series. The main purpose of anime subtitles is that it does not bound an anime series in a different language.
In this article, we have given you a list of the best websites to download Japanese subtitles, Chinese subtitles, and English subtitles for free. downloading subtitles is the best way to watch the latest episodes of your favorite anime if the dubbed version is not available in your language. So without further adieu let's take a look at it he best websites to download anime subtitles for free:
Top 11 Websites to Download Anime Subtitles (Free)
Here is a list of some of the top websites that have very accurate anime subtitles of almost all subtitles that you can download for free. As an additional bonus in this guide, you will not only learn how to download free anime English subtitles but also find ways to go stream entire anime series that you can download and watch.
While we are at the subject of watching anime for free you may also like anime streaming websites of all time
OpenSubtitles
Right of the bat, OpenSubtitles is a top 3 websites when you look for a website that has all the latest as well old subtitles for anime series and movies in multi-languages. In terms of the interface, the website is pretty basic and gives out an old school site feel, however, it consists of a massive library of free subtitles. It is very simple to download anime subtitle from this site, all you need to do is to click on the anime or series name then select 'download subtitles' and click on the download option.
As a standard security check protocol, you may be prompted to fill the captcha and answer a few anime-related questions but other than that the remaining procedure is really smooth.
The site is fast and simple which is what users expect, however sometimes the site tends to display excessive ads. To get rid of the ads you will have to join the VIP member club of OpenSubtitles. But if your objective is just to download subtitles then you are good to go.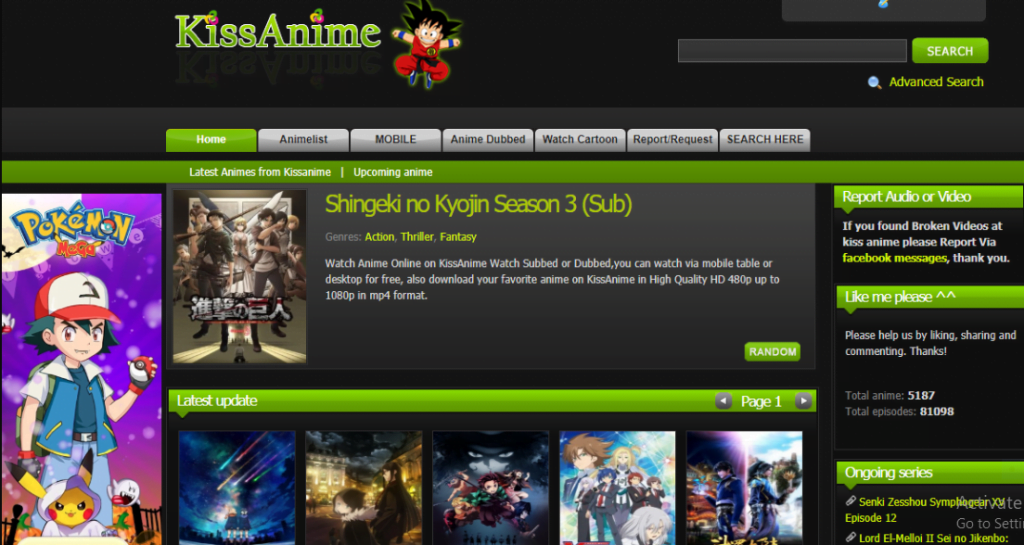 Kissanime is another one of those highly effective websites from which you can download anime subtitles in different languages for free. The site has an easy to use interface that lets you select from multiple options and series online. All you need to do it to click on any anime series name and download the subtitle file in just a click.
If you cannot find your favorite anime on the homepage then type the name in the search tab. The best part about this website is that you do not have to spend time searching for several languages option as all the subtitles are aggregated as per the language and genre. On Kissanime, you can download subtitles in English, Japanese, Chinese, and Korean and much more for free.
Kissanime has an easy to use interface and is an ads free website to download subtitles for free.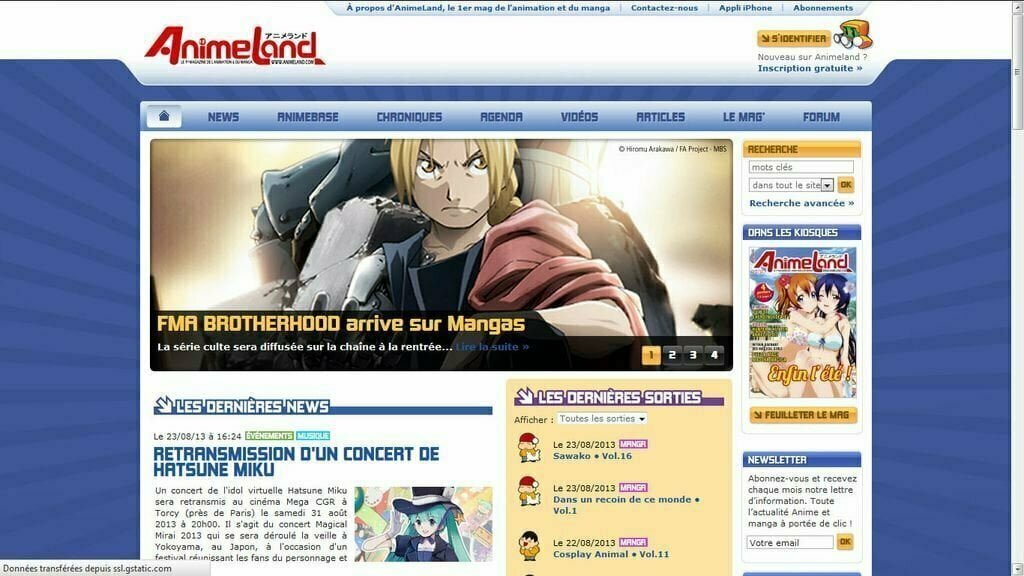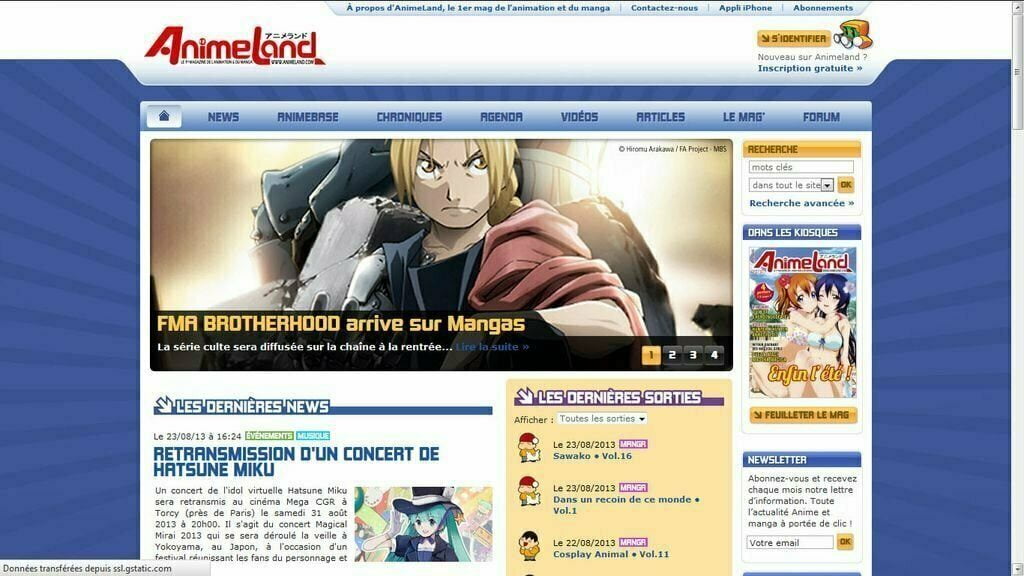 Animeland is a website where you can download subtitles for anime as well as movies. To download anime subtitles on this site all you need to do is to search for your favorite anime from the search bar. Then click on 'download subtitles' and select your preferred language.
You will find subtitles in almost every language including the likes of Hindi, Telugu, and English amongst others. We joined a forum of anime lovers who watch Hindi anime just to find out where do they find the most accurate subtitles and a majority of the votes were given to Subscene.
Subscene displays ads but it is arguably the best site to download Hindi anime subtitles for free.
The next site on this list an open-source and free website called SubDb. This website comes preloaded with a huge database of subtitles. The fact that SubDb is an open-source website makes it a peer to peer network on which both the downloads and uploads are made by anime lovers.
However to download subtitles on this website you will need to have basic knowledge on how to run an API on your system. This website can provide you with subtitles in some of the most unique languages that include Espanyol, English, Italiano, Polski, amongst others.
The website does not come with a search bar and is difficult to use if you do not have basic tech knowledge. But one of the best websites to download subtitles in Polska and Espanol.
Addic7ed
On Addic7ed you will find subtitles to the rarest of rare anime. This website comes loaded with a huge list of subtitles of arguably every anime produced to date.
The homepage of this site displays the names of the recent trending anime, you can click on them then select a language from the top right corner of the websites and download the subtitles for free. Here you will find anime subtitles in various languages including Arabic, English, Japanese to name a few.
The website boasts of a huge database of anime subs however it lacks a search bar and displays comparative more ads that can get frustrating.
Subtitles.hr
Subtitles.hr is a website that consists of software, videos, and subtitles. Here you can watch a subbed and dubbed version of an anime video or download subtitles in multiple languages free of cost. This is an open-source website where anime fans can upload or watch free anime videos.
The homepage is slightly all over the place as numerous fans can post their anime content, so not all links will contain the option of downloading subtitles. So you will have to be patient while finding subtitles on this free site.
The website is decent although the language icon are displayed is a very small fond which can make it difficult for a user to figure out what language subtitles are they downloading.
iSubtitles
The next website on this list is a completely free site from where you can download subtitles of your favorite anime series and movies.
The UI of the website is clever as it displays all the vital features and it also comes with a search bar where you can type the name of any anime and find free downloadable subtitles in your preferred language.
You will be amazed by the subtitles that are available in iSubtitles as they range from different languages including Arabic, Parsi, English, or Japanese.
To download the subtitle files all you need to do is to click on the name of your preferred anime series or movie then click on the 'formats and languages available' option, then select your preferred language and click 'download'.
The website falls under the category of the top 3 websites to download subtitles for free, although the frequent display of ads can get a bit annoying.
Animetosho
Animetosho is a website that looks very similar to some of the older anime torrent websites however the site comes with loads of anime content.
Along with being able to download subtitles for anime series and movies, you can also watch any anime series or get updates on the latest anime videos on this site. Every anime video on this website has subtitles in different languages including English, Espanyol, Chinese, etc.
The website where you can watch free anime also consists of tons of information to keep all you anime fans engages however the user interface is all over the place so a new user may find it quite skeptical at first.
CD Japan
CD Japan not only comes loaded with anime content, as it is a multi-niche website that lets you enjoy different formats of content including Music, Lifestyle, Apparel and much more.
The homepage of this website features content from different niches as anime is a micro-niche in this website. You will have to type the name of your desired anime in the search bar if you wish to download subtitles for that anime.
CD Japan is one of the newer websites in the entertainment niche on which its developers have done a really good job. As an anime fan you will easilyy findyour favourite anime series in multiple languages available on this website.
Some of the most popular anime or trending anime on this website cannot be accessed for free so you will be prompted to purchase an anime in order to watch them. But once you purchase the anime video you will have lifetime access to that content.
AniSubs
This website is only dedicated to download anime subtitles and you can find a lot of subtitle files here absolutely free.
You can simply click on the anime series name and click on the download button to directly open the file into Google Drive or download it as a file on your computer. This site has subtitles in multiple languages depending upon the type and genre of anime series.
The website is good although ad placements on animeland can confuse you into clicking an ad thinking it is an anime stream.
YTS Subs
YTS is a torrenting website and it's full name is YIFY Torrents. A lot of people use their service to download and torrent different movies and tv shows, including anime, as well.
Since YTS is so popular, people often need to download subtitles for it, and that is sometimes not available with the files that are available to torrent on the site.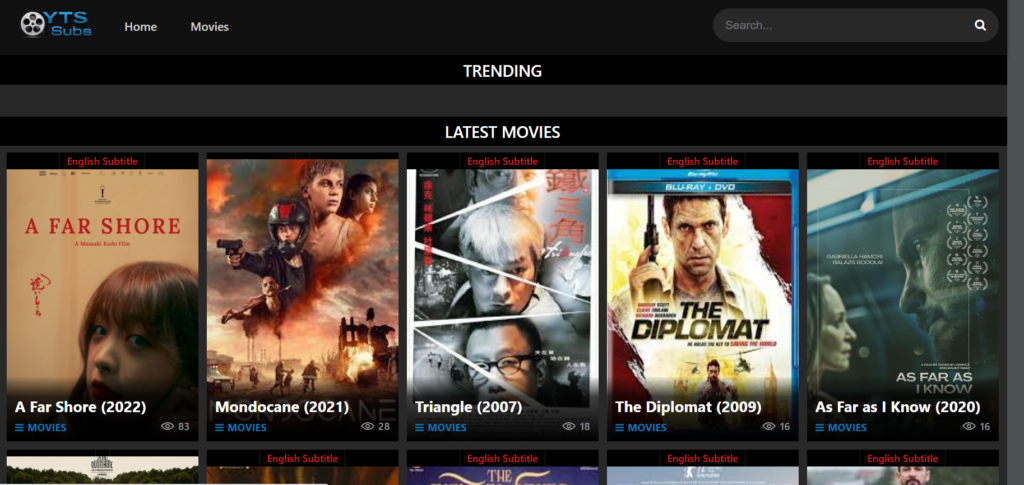 That's why you have the option of YTS Subs, as well. YTS Subs is one of the most leading Subtitles producing websites you will find online.
Over here, you will easily find various types of subtitles, in different languages and font styles for different anime shows and movies. The great thing about YTS Subs is also that users are able to rate the subtitles.
The subtitles with the most rates, is obviously the one with the most level of accuracy, in terms of the overall content for which you are downloading the subs in the first place.
The UI of this website is also pretty clean and simple, and the navigation bar that is provided above works pretty well for searching for the movie or anime show for which you are looking for the subtitles.
So, if you are on a hunt for subtitles and are not able to find it anywhere else, you can try out YTS Subs too, because there are chances that you will be able to download pretty good subs for your Anime show or movie.
Conclusion
Most of the anime are released in the native language of Japan so an an overseas anime lover you now know which sites to visit to watch anime with subtitles. These sites also provide subbed and dubbed anime streaming so all you need to do know is grab a bowl of popcorn and enjoy watching your favorite anime. Let us know which anime do you plan on watching first.