Webtoon is a digital comic app for iOS, Android, and Web that is considered a great way to read comics, manhwa, and manga on your device. It is developed and published by Naver Webtoon Corp. The app provides 170 and more featured webcomics like BlueChair, Tower of God, and a lot more.
Webtoon helps you to find more than 7000 webcomics for free covering genres like Action, Horror, Romantic, Superheroes, and many more. Each category has its own titles for you to read. Line Webtoon has a strong community from across the world with millions of readers to share their experiences and suggestions.
Webtoon is a feature-filled app that has unlimited comic downloads, It is free to use, a friendly UI, regular webcomic updates, FX comics, a mobile-optimized scrolling feature giving you a great reading experience, and a lot more. Webtoons app also enables you to download comic series to read them offline.
If you're looking for free comics access then Webtoon is the ideal platform for you however if for some reason you are not able to access Webtoon then take a look at these Webtoon alternatives.
WebComics
A prominent licensed manga and comic reading app called WebComics is developed for iOS and Android by SideWalk Group. Just like what you would demand from an ideal line Webtoon alternative, it covers numerous genres like fantasy comic, romantic comedy, horror comedy, comedy comic, and BL comic.
The feature-filled app provides 1080P HS strips, fast loading speed, interaction with friends, daily updates, 500 and more licensed comics, comments, and community. All you need to do is install the app and sign up to have access to your favorite comics without any limitations. All these features make WebComics one of the leading excellent alternatives to Webtoons.
Marvel Unlimited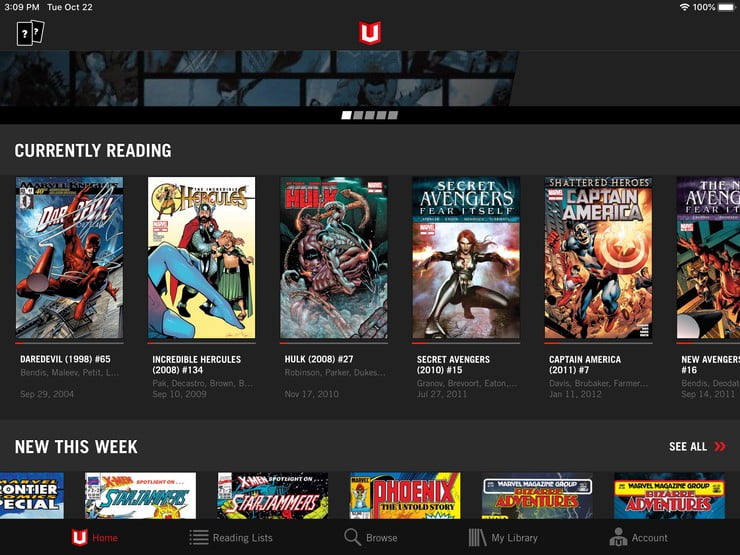 One of the leading digital comic apps for Android and iOS users, Marvel Unlimited by Marvel Comics gives you access to all your favorite marvel comics like Iron Man, Guardians of the Galaxy, Deadpool, Spiderman, and many more.
Just what you would expect from all apps similar to Webtoon, the Marvel Unlimited app provides a community feature for all Marvel fans to interact with each other and share their opinions or experience. It also has an option to download comics for you to have an uninterrupted reading experience without the internet too.
The app also has its comic series categorized with each having its respective comics within it. Marvel Unlimited is a free app that can be used by registering with a verified email address, names, and other basic details.
Few features of the app include downloading or saving unlimited comics, a search bar, a strong recommendation system, a free-to-use scenario, and exclusive categories.
DC Comics
DC Entertainment's free digital comic app, DC Comics is one of the top-line Webtoons alternatives for Android and iOS. It features the world's most famous superheroes, Superman, Batman, The Flash and so many more. It is considered one of the top English language comic publishers in the world, giving us an extensive variety of genres and characters.
Readers from across the world enjoy DC Comics stories from the DC Universe in different languages. The app contains thousands of comic books, magazines, and graphic novels that show different kinds of vivid storylines.
Being powered by ComiXology, it provides a unique reading view and a full-page view, giving it the capability of being a brilliant Webtoons alternative for you. The app enhances your reading experience by displaying fascinating facts and other exciting stuff to read.
The interface is engaging in a simple way that has all your favorite comics categorized having their own titles. The DC Comics app lets you enjoy, download, share comics from the library. This app also sits well amongst some of the finest tapas alternatives.
Izneo
Izneo is one of the best comic apps like line Webtoon, a digital comic and manga content app that lets you read unlimited webcomics. The app has an extensive variety of HD albums that works effectively on all gadgets like tablets, computers, and mobile apps.
The app has a feature that syncs your albums making it convenient for you to access them at any time and pick them up from where you left. Izneo is amongst the few pleasurable and conducive sites like Webtoon that gives its reader an excellent reading experience.
Izneo also has the digital comics categorized which have innumerable options and an effective search bar enabling you to find your favorite webcomics series. The prominent features of this free app are a unique interface, a fully customizable player, offline mode, many genres, a huge comic list, and a lot more.
COMICA
COMICA, developed by Comica Entertainment Corp well and truly has to be placed with the websites like Webtoon that features free and premium comics for its readers. It is a multi-features app that offers comics, comic-related news, publisher news, etc. COMICA features more than 100 comics by Korean authors and newcomers from around the world.
COMICA is the one-stop place to find the best comics from several genres like horror, romantic, superhero, adventure, comedy, and many more. There are more than 1000 titles in each category that are updated regularly which gives you a great experience.
COMICA's main features include an effective search bar, comments support, instant searching, quick sharing, features like that you expect to be in any webtoons alternatives. Most of the comics are completely free, however, you will need to use coins for a few newly released titles that are earned by sharing information, inviting friends, or using virtual money.
Archie Comics
Archie comics, developed by Archie Comics Publications, Inc is one of the most popular Webtoon alternatives which can be used on iOS and Android devices and that has more than thousands of users around the world.
The app is mainly for users who like to enjoy adventure comics that are famous pop-culture creations like Archie, Sabrina The Teenage Witch, Veronica, the Dark Circle Heroes, and many more. It would be more than unfair if I would leave out Archies comics from a list of to find popular comic apps like webtoon.
The app has a vivid, simplified storefront, different, and the best titles, novels, webcomics, and many other digital contents. The app features more than 30,000 hit titles to read and it's regularly updated to improve its use. The main features of Archie Comics that qualify it as an excellent Webcomic app are multiple categories, advanced recommendations, powerful search bar, fast page loading tech, download and save titles, customization system, list of free comic art, and multiple themes.
Don't Miss: Best Manga apps for Android, iOS, and Windows
Dark Horse Comics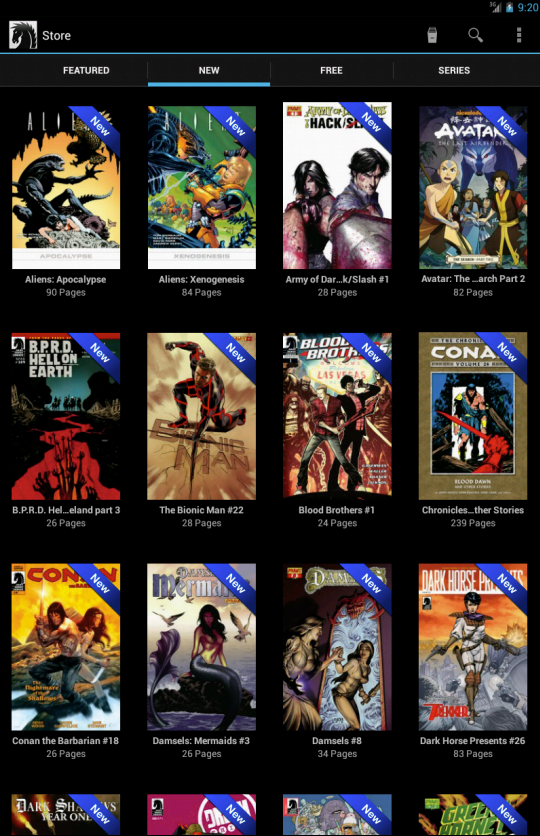 Dark Horse Comics app has the best digital comics and novels in the world for almost 30 years. The app is a great alternative for line Webtoon as it offers a personalized reading feature and a zoom mode giving you a clearer reading experience.
You can find and read reviews of innumerable comics, graphic novels, and webcomics that are released every week. You can find and share with your friends your favorite webcomic content on Dark Horse Comics whether it is from your favorite manga creator or amazing art books or mind-blowing series based on famous movies, games, etc.
With more than 5000 books and webcomic lists, more added every week like Plant vs. Zombies, 300, American god, Avatar, Astro Boy, Dark matter, and many more Dark Horse Comics makes a strong line Webtoon Alternative. It also allows you to communicate with fellow users, share comments, and your favorite titles on other social media platforms.
TMNT Comics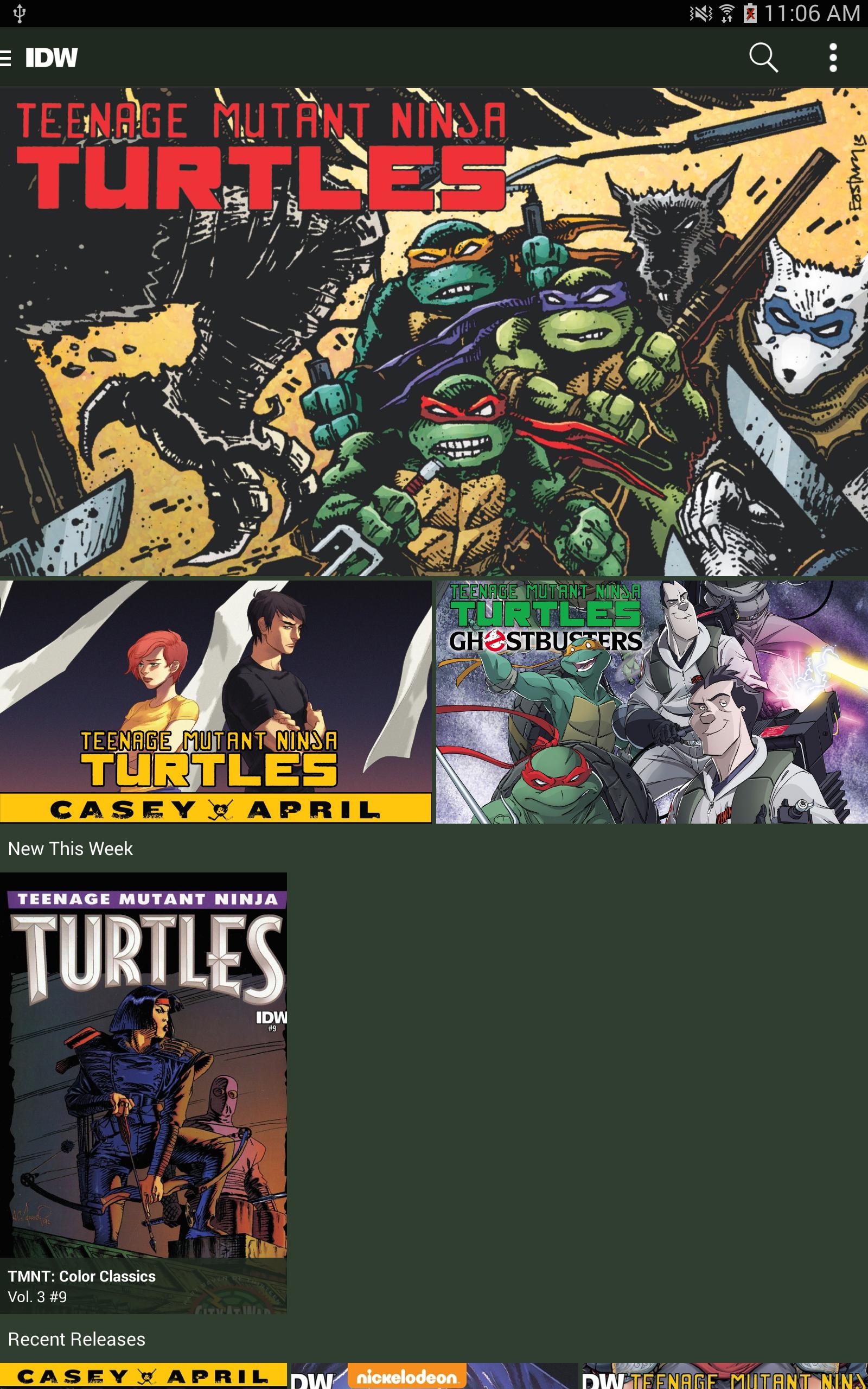 TMNT Comics contains the whole TMNT comic book universe right from the 80's black and white stories to today's IDW modern classing with Kevin Eastman, increasing it with regular updates.
The app is an excellent Webtoons alternative as it enhances your reading experience with a zoom in and out option, adjusting to a large screen and landscape feature. It also has a feature where you can discover what's hot and trending. It features your very own library to add your favorite titles.
Being powered by Madefire that offers its major features and services, TMNT is a strong alternative to Line Webtoon. TMNT also categorizes its comics into Horror, War, Funny, Romantic, etc. The app is also updated daily, has an offline mode, free-to-use scenarios, fast loading speed, and precise content recommendations.
Spottoon
Spottoon – Premium Comics is a digital content service provider and publisher optimized for mobiles, developed by RollingStory Inc. if you're a comic lover who just wants to enjoy premium comics for free without going through the hassle of signing up, then Spottoon is the perfect line Webtoon alternative for you.
Having an extensive library with the world's leading comic and manga series, it lets you read and download whenever you want. It provides a powerful search bar to browse through more than 20 categories, each having its own content.
The app also gives you access to K-Pop and Korean dramas through your phones. The app is also one of the first free-to-use comic providers that does not ask you to sign up. The app also gives you updates for new content by subscribing to using your email address.
Tapas
Tapas has over 97000 stories and is one of the best communities which makes it a really good alternative to webtoons. It lets its users upload their own stories and comics. Some comics have become very famous using the tapas platform.
If you are looking to read some amazing content the tap is a really amazing site like webtoons. Some comics on Tapas have made its creators really famous and it's the perfect platform to showcase your work.
We would highly recommend Tapas as the perfect webtoons alternative and give it a rating of 4 out of 5 stars.
Shonen jump manga & comics
If you are looking to read the most popular manga and comics for free then Shonen jump manga & comics app is the perfect webtoons alternative.
Over 1 million users have downloaded the app from the Google Playstore and it has got a user rating of 4.1 out of 5 stars.
The free version of the app gives users access to a lot of manga and comics but the paid version unlocks over 10000 titles.
The paid version is priced at $1.99 per month which is very reasonable when you consider the other competitors to webtoons.
Conclusion
I have compiled this list of apps like Webtoon based on manga apps that have similar features like line webtoon. I hope, with the help of this list of alternatives for Webtoon, you can find the perfect digital comic and manga app for yourself. Feel free to share with us any webcomic platform that you feel is on par with line webtoon and deserves to be on this list.