I think our first experience with witches and wizards has to be with Harry Potter and his mystical world. As we got lost in the corridors of Hogwarts, we also came across various magical creatures, goblins, dementors, dark wizards, and many other supernatural beings. But did you know that the world of anime also hosts various witches and sorcerers who can take you on a supernormal adventure just like Harry and his friends?
In this article, I will be listing down some of the best witch anime that will surely keep you hooked to the screen and binge-watch the same. These anime bring to us the paranormal world of witches and all the magical journeys that are taken on by the witch anime characters. So buckle up and get ready to go a ride to this fantastical world of witchcraft and magic!
Also read:
Best Vampire anime of all time
List of 9 Best Witch Anime of All Time
Burn the Witch
This witch anime is by the creator of Bleach, Tite Kubo, and written as a spin-off to the widely popular Shounen manga.
Burn the Witch takes place in the Bleach universe and narrates the story of Noel Niihashi and Ninny Spangcole, who are two witches working for the Western Branch of Soul Society, that take care of supernatural beings appearing in Reverse London.
This is one of the coolest witch anime that really has my heart. Being a Bleach fan, I did not know what to expect although I didn't have too much hope for it. But boy, was I proven wrong.
Burn the Witch spectacularly carried out the mystique left behind by the original Bleach series, while at the same time being assertive about its individuality. I would totally recommend you check it out.
Soul Eater
If you are familiar with the character of Death the Kid and wondering which anime he is from then you have your answer. Death the Kid is one of the main characters of the Soul Eater anime.
This is an anime with witches that is set in the Death Weapon Meister Academy run by a Shinigami known as Death who aims to train humans with the ability to transform into weapons, and also those who wield these weapons called meisters.
The meister students' main goal is to absorb the souls of 99 evil human beings and one witch in an effort to increase the weapon's power and transform them into "death scythes" that can be used by Shinigami.
Soul Eater is one of the best witch anime that is extremely thrilling and will keep you hooked on the last episode. You can catch this anime on any anime streaming site in English subbed and dubbed versions and high-quality videos in 720p and 1080p.
Puella Magi Madoka Magica
This is one of the most emotional witch anime that I've come across. Puella Magi Madoka Magika narrates the story of a student named Madoka Kaname and her best friend Sayaka Miki who come across a tiny cat-like creature named Kyubey. This creature offers them a contract in which the girls would be granted one wish in exchange for gaining magical powers and fighting witches.
However, before they can make the contract, they are stopped by Homura Akemi, a magical girl. The trio then meets an upperclassman named Mami Tomoe who is also a magical girl and she offers to take Madoka and Sayaka on their witch hunts in order to acquaint them with the responsibilities of being a magical girl.
Puella Magi Madoka Magika is undeniably realistic, which depicts the burdens that come along with possessing great powers.
Being a magical girl is not easy, and it is definitely not easy when it comes to dealing with the consequences of being one. This is one of my favorite witch anime, and I totally recommend everyone watch it.
Sailor Moon
One of the classics, Sailor Moon is an absolute gem of a magic witch anime. The anime narrates the story of middle-school student Usagi Tsukino, who befriends Luna, a magical talking black cat, who grants her the power to transform into Sailor Moon – a magical soldier destined to save Earth from evil forces.
Eventually, in their journey, they meet other Sailor soldiers like Sailor Mercury, Sailor Mars, Sailor Jupiter, Sailor Venus, and others. Their sole ambition is to find their princess and the Silver Crystal.
Sailor Moon is one of the oldest witch anime that also marks the pinnacle of Shoujo manga's charisma and success. As you go on a journey with these witch anime girls, you are thrown into a world of magic and fantasy where the bad guys bow down in front of the powers of the Sailor Soldiers.
Rental Magica
This anime about witches tells the story of the magician-dispatch service and Mage's Society named Astral. The main character of the story is a witch anime boy named Itsuki Iba who is also the second president of Astral. However, he is young, inexperienced, and does not possess magical powers.
The story centers around Astral's adventures with magical creatures and its competition with rival company Goetia, taboos, rogue members, and the Dark Magician's Society named Ophion. At the same time, they also have to complete jobs to pay the bills and fill up The Association's quota and evade abolition.
This is an enthralling witch anime that will keep you on your toes till the last episode. You can catch this anime on streaming platforms like Crunchyroll, Funimation, VRV, etc. This anime will surely keep you hooked to the screen through the entirety of its 24 episodes.
Yamada-Kun and the Seven Witches
Yamada-Kun and the Seven Witches is a romance witch anime that tells the tale of high school delinquent Ryu Yamada who accidentally falls from a flight of stairs on Urara Shiraishi who is the school's straight-A student.
After Yamada wakes up, he realizes that he has swapped bodies with her and the only way to undo this is to kiss each other. Eventually, they revive the Supernatural Studies club on the advice of student council vice-president Toranosuke Miyamura. Soon they encounter the "witches" whose various powers are awakened with a kiss on the lips.
Yamada-Kun and the Seven Witches is a light-hearted, humorous harem anime that is perfect for a light watch. If you are a fan of romance anime, you are definitely going to enjoy this series. I loved it and was left giggling at the characters' shenanigans by the end of each episode.
Witch Hunter Robin
This witch anime narrates the tale of Robin Sena who is a 'craft user' and is trained to use her craft of fire to hunt down witches.
In this world witchcraft is a genetic trait that is latent in a number of human beings. These powers can be awakened in these human seeds at any given time as a result of which the human can be driven to homicide and madness.
The trained hunters or craft users who have not become witches are tasked with keeping an eye over these unstable seeds and hunting the active ones. 
Witch Hunter Robin is an action-packed witch anime that will surely preoccupy your mind with anticipation.
This is one of the best witch anime I've come across that brings to you a full package of action, emotions, fantasy, and supernatural. You can catch this anime in subbed and dubbed versions on all anime streaming sites.
Wandering Witch: The Journey of Elaina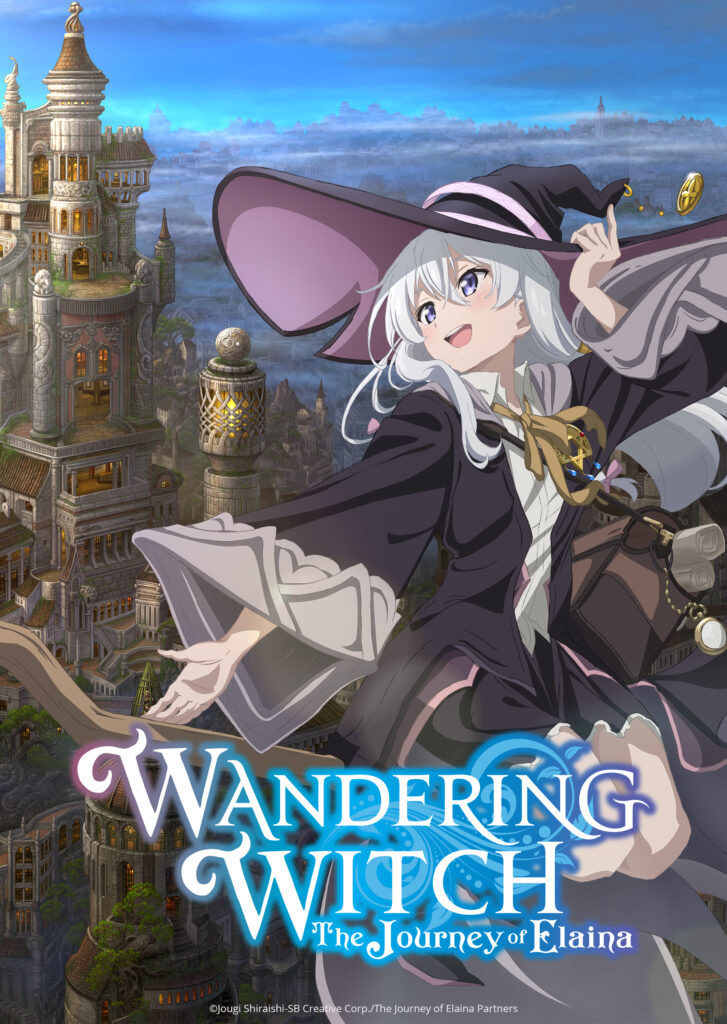 Wandering Witch: The Journey of Elaina is a story about a young witch who did everything right but still was not treated well by the education system.
The main lead of this anime, Elaina, is a brainy, studious student who is practically a master of her studies at the tender age of 14 years old. However, when the right time came for her to start her witch internship under the tutelage of a very powerful sorcerous, she was rejected. 
As luck would have it for Elaina, she meets the Stardust Witch, who is not the typical Witch that you would like to encounter; she is a bit of a hippie and not well respected in the world of this anime.
As soon as Elaina meets this Stardust Witch, she is then immediately swept up in a magical quest that is quite heartwarming!
Izetta: The Last Witch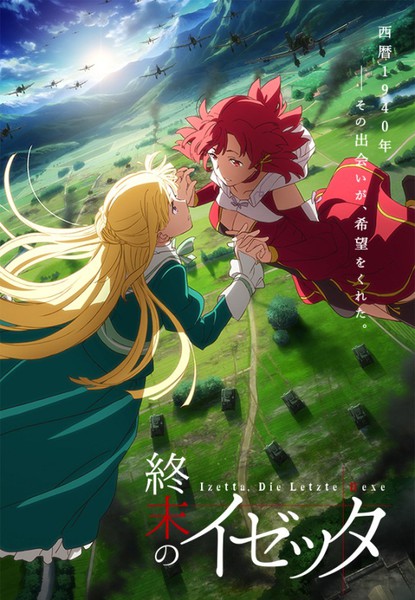 What would happen if you pitch the studios an anime that has the magical elements of Harry Potter in the World War era movie '1917'? Well, you would end up getting a WWW drama that can be called a World War Witch!
That is the basic premise of this anime as well. Set in a World War type era, Izetta is the last of their kind who is a witch and has been imprisoned in her native country.
However, when the World War breaks out, and the situation unfolds where her nation's princess is kidnapped, Izetta decides to break out of jail and rescue her royal highness. 
After having successfully rescuing the Highness and being grateful for her service, the princess decides to give Izetta full authority to use her magic in order to stop the invaders. 
Izetta: The Last Witch is filled with tons of action set pieces, and if you are someone who likes mystical fantasy stories combined with a bit of realism, then this anime is a great fit for you.
Final Thoughts
Witch anime can be extremely intriguing if you are into genres like magic, fantasy, and supernatural. There are so many anime whose core themes revolve around sorcery and witchcraft that you can watch in your leisure time. These anime can also come under genres like action, romance, and horror.
Being a fan of fantasy, I personally enjoy anime about witches a lot. I also hope this listicle gives you an idea of what witch anime is all about and gives you some insight into where to start if you are trying to get into these types of anime. You can watch all of these old and new witch anime on all leading streaming sites and platforms.
Which is your favourite witch anime? Let us know in the comments!