Anime clothing brands cater to the ever-growing need for anime-inspired apparel, figurines, show-pieces, and other merchandise. Every anime or manga otaku owns at least one piece of item brandishing their favorite anime. Be it clothes, toys, bed covers, wallpapers, posters, etc. online anime merchandise stores have them all. And most of these online stores offer international shipping which means that even if a physical branch of that particular store is not available in your area, you can always buy it online.
In this article, I will be acquainting you with a few amazing anime clothing brands and online stores where you can buy goodies inspired by a diverse range of anime. I will also be talking about the kind of things available in each store and whether they offer international shipping. So, get ready to know more about some of these online web stores and decide for yourself which one fits your needs the most!
Where to buy authentic anime clothing merchandise from?
Atsuko
Atsuko is definitely one of the coolest anime clothing brands. They have entire collections of anime merch hoodies, Japanese anime T-shirts and other anime merchandise. They exclusively make their own merch which means that you can be assured to find something that fits you.
They also let you order different designs of the same size and give you the opportunity to have your stuff custom-made. They even collaborate with various anime creators so most of their merchandise can be considered official merchandise. They boast a gamut of anime merchandise on their website, some of their popular ones being YuYu Hakusho, Katsuki Bakugo, and Evangelion among others. You can find various T-shirts, hoodies, caps, and sweat pants of these anime on the official Atsuko store.
The online store is easy to navigate through and its products are of the highest quality. They also offer you free shipping over the purchase worth $50. You can also avail their promo codes to save a few more bucks. They accept payments via PayPal, Visa, MasterCard, Amazon pay, and Amex.
However, they only ship to the US at the moment.
If you are a user of Crunchyroll anime streaming platform, you are definitely acquainted with the Crunchyroll official merchandise store. After all, it is one of the most popular anime clothing brands to ever exist. You can find various anime clothes, anime hoodies, official anime merchandise, action figures, etc. here.
They have a diverse range of items for various anime like RWBY, Konosuba, Mob psycho 100, RE: Zero, One Piece, Naruto, Dragon Ball, Death Note, etc. They sell various anime-related apparel like anime hoodies, long-sleeved anime T-shirts, shorts, anime denim jackets, and anime T-shirts that come in different eye-catching colors. They also have a great selection for passionate horror fans who care about fashion too. For example, they have an exclusive range of Junji Ito-themed products.
The Crunchyroll Store offers international shipping but this comes at a cost. You may have to pay customs and import fees based on where you are located. However, they don't ship to regions like Asia, Russia, South Africa, Iran, and Latin America. US citizens can get free shipping for orders over $100.
Hot Topic
This USA-based best anime clothing online store is a reliable source for varieties of anime-related merch. If you are looking for mainstream anime outfits, Hot Topic is your place to go. I remember being a kid, looking up anime merch on this website. Other than this, they also sell a glamorous collection of alternative fashion apparel and band merch that is targeted toward both teenagers and adults.
Anime enthusiasts can find anime clothes for both males and females. You get an array of anime-themed T-shirts like Sailor Moon, Dragon Ball Z, Hunter x Hunter, FLCL, Inuyasha, etc. For music fans, you can check out merchandise from bands like Asking Alexandria, Black Veil Brides, Metallica, Megadeth, Meshuggah, Gojira, Death, Pierce the Veil, etc.
Hot Topic has successfully kept up with the ever-evolving and ever-changing fashion trends and subcultures. They cater to a diverse range of clients from all walks of life; therefore, you can be sure to always find something suitable to your needs. You can buy T-shirts, hoodies, sweatpants, backpacks, caps, and various clothing items typical to particular subcultures like goth, emo, punk, etc. Although the Hot Topic chain of clothing stores is only present in the USA, their online store ships to countries all over the world.
Imouri
Imouri is a New-York based anime-inspired clothing store where you can check out an extensive range of anime and Japanese outfits. Their Mecha hoodies and T-shirts are quite popular. Therefore, Gundam fans will have a blast browsing through this store. You are sure to find some pieces that will bring forth a wave of nostalgia from the 90s.
Imouri is best known for its Karoshi-themed clothes which harbour dark undertones. You can shop for varieties of anime-related bags, hoodies, tees, hats, shirts, etc. They make all their clothes from 99% premium cotton that is of high durability and softness. They can stretch without any significant damage.
The best part about this anime clothing brand is that they ship their products internationally. Therefore, no matter where your area of residence is, you'll receive your purchase nonetheless. The prices are also pretty affordable and the store is trying to better itself every day trying to reach unexplored areas by other anime clothing brands.
Kaomoji
Kaomoji is one of the best places to buy anime clothes. It has been heavily inspired by anime and Japanese street fashion. If you are looking to buy signature pieces from the Harajuku fashion world, then this is where you would want to look. They value streetwear, minimalistic styles and anime looks the most.
Their hoodies are one of the bests in the market and are created out of extremely soft, high-quality materials. They also have a big range of anime T-shirts that are made from light, breathable materials. Some of the anime merch include Attack on Titan, Death parade, Tokyo Ghoul and Hataraku Mao-Sama.
You can pay for your purchases via Visa credit card, Mastercard, PayPal, iDeal, and SOFORT Banking. They deliver all over the world, albeit with a fee that depends on your location. You can find top-quality products at affordable prices at Kaomoji.
Design By Humans
Design By Humans is an anime clothing brand that specializes in character-themed T-shirts, tank tops, sweatshirts, and other apparel. The biggest selling point of this anime online clothing store is that you get to upload your own design and customize your T-shirts based on it.
Other than anime, they also offer you a diverse range of pop-culture-themed merchandise. You get licensed tees from Nickelodeon, Nintendo, Pixel, and Jaws. Star Wars T-shirts and Marvel hoodies are also available at your dispensation.
This is one of the best places to buy anime clothing as it offers international shipping, various coupon options, and promo codes. Therefore, you can splurge a lot without actually spending too much. The prices are also extremely pocket-friendly.
RedBubble
RedBubble is another site where you can buy authentic anime merch. This is one of the coolest anime clothing brands that offer you a colorful range of anime T-shirts that come in a variety of styles like V-neck, baseball, long and short sleeves, crew neck, and relaxed fit. All of these are available in light, mild and heavy fabrics and different sizes based on your preferences.
You should definitely check out Boku No Hero Academia, Michiru, Yuto designs, Vaporwave, and Brand New Animal merchandise while you're searching for things to buy on this website. They make clothes for all genders that are made of ethically sourced cotton. RedBubble also collaborates with both manga/anime artists and fans to create their unique styles. You can also get your purchase customized from this website.
They offer standard and express deliveries almost all across the world. However, this excludes countries like Iran, Cuba, Sudan, North Korea, Syria, and Crimea. All the items in their shop are affordable and priced rightly. 
Anime Is Luv
Anime Is Luv is among the largest online anime merchandise and clothing stores present in the market right now. Over here, you will find high-quality and exclusive anime products.
Anime Is Luv offers various ranges of products starting from hoodies, LED lights, hats, artwork, accessories, t-shirts, etc., and they are all from the most popular animes.
They offer a large variety of iconic anime product collections with over 1000+ products, so you are bound to find something that you'll love to use and purchase if you are an anime fan.
The apparel of Anime Is Luv is quite comfortable, and it helps in sharing the love for animes that a lot of people have.
The online store provides free worldwide shipping, and you can use Master Card, Visa, PayPal, Google Pay, etc., to complete your purchases from Anime Is Luv.
The overall delivery system is also pretty good with quick delivery time, and their customer service response time is also fairly fast as well.
Joom
Joom is also a good option if you are looking for some high-quality anime clothes at an affordable price range. Most of the clothing options available on Joom range from $11 to $17.
If you want, you have the option to request some custom-made outfits, their prices from $31 to $141.
Over at Joom, you will find a good variety of range of hoodies that are available in different colours.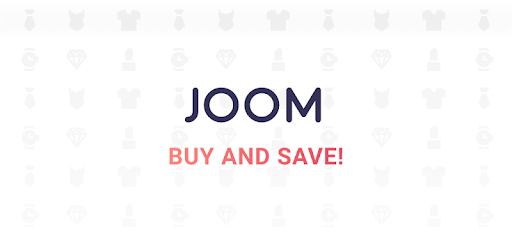 The store also regularly stocks its collection of t-shirts that are made with different fabrics, such as cotton, synthetic, lace, linen, etc. You also get a variety of items to choose from.
Joom ships its products worldwide, but you have to keep in mind the customs charges for your country before purchasing any product from Joom.
The store also offers some great offers and discounts that might help you in saving a good amount of money.
Joom also has a mobile app that you can download from the App store or Play Store and search and purchase your products from there as well.
Are there any authentic anime clothing brands?
These days, anime clothing brands are gaining a lot of traction due to the fact that more and more anime lovers and enthusiasts feel the need to show off their love for anime to the world. And for many others, it is a matter of personal possession and pride. I, for one, have been an avid anime merchandise enthusiast who has been scrounging for collectibles and other stuff ever since I got into anime.
What is your favorite anime clothing brand? Let us know in the comments!