Are you having trouble running bluestack on your laptop? We have got you covered with the best apps like Bluestack that can run well without headaches. The games you play on the list Bluestack alternatives listed below would not give you much trouble.
A little bit about Bluestacks. BlueStacks is a very popular Android emulator that many of us know about. If you don't know what an Android emulator is, it basically converts your laptop or desktop into an Android device on which you can play all the apps you can play on your Android device.
That's why we have created a list of apps like BlueStacks for low-end PC and high-end PC which do what BlueStacks does and much more. So here are the 5 best apps like BlueStacks.
What are the best apps like BlueStacks?
Name
Best For
Price
Our Rating
Website
Nox
Android Emulator
Free
3.5/5
https://www.bignox.com/
MEmu Play
Graphics
Free but contains a premium plan as well
[$2.99 – $29.98]
3.5/5
https://www.memuplay.com/
SmartGaga
Simple UI
Free
3.5/5
https://www.filehorse.com/download-smartgaga/
Koplayer
Mac OS
Free
3/5
https://koplayerpc.com/
Leapdroid
Windows 7
Free
2.5/5
https://leapdroid.en.softonic.com/
1. Nox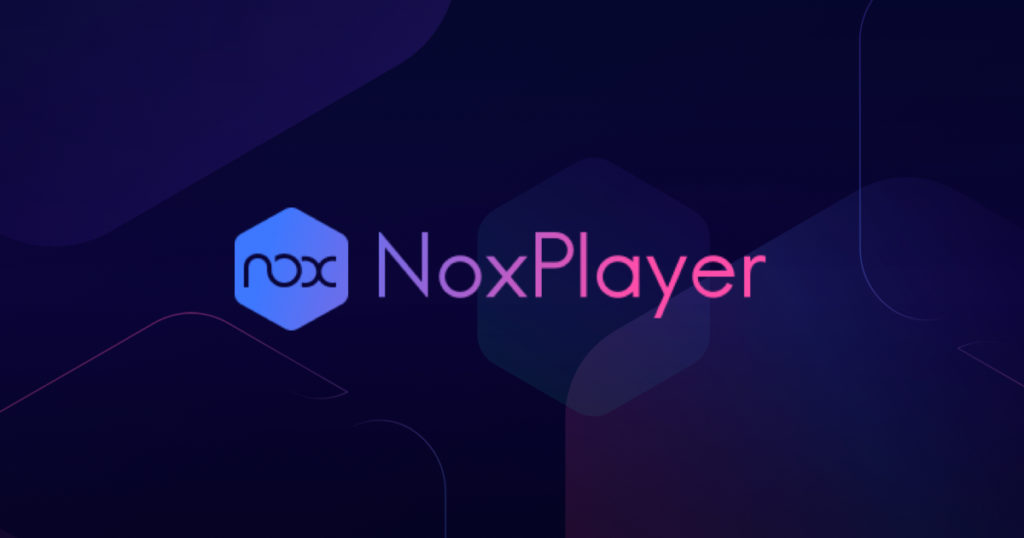 Nox is a great app like BlueStacks for low-end PC. It has a simple UI that lets you do various things at once. You can even access Android 9 on Nox with its latest Android Emulator update.
Along with that you can also open multiple apps at once and record your events as well on Nox.
Price of Nox
Nox is totally free of cost to use.
Features of Nox
Multitask with ease
Recording videos
Simple to use UI
Pro and Cons of Nox
| | |
| --- | --- |
| Pros | Cons |
| ✅Great UI | ❌Requires space to run smoothly |
| ✅Simple to use | |
| ✅Android 9 | |
Review on Nox
Nox is also another great app like BlueStacks but you have to clear your hard disk space on your PC to run the app smoothly otherwise it won't give you high performance.
Rating on Nox
Nox gets a rating of 3.5/5 stars
Also Read: The best Play Station Emulators
2. MEmu Player
MEmu Player is another app like Blue Stack that holds some serious power when it comes to being an Android emulator. It has a great looking UI that can be appreciated by people who are looking for a great Android emulator.
MEmu has also been downloaded over 100 Million plus times by many people and that makes it a trustworthy application.
Price of MEmu Play
MEmu Play is free to use but it has a premium plan as well:
Monthly: $2.99/month
Yearly: $29.98/year
Features of MEmu Play
Various popular games available
Great graphic designs
Great fps and powerful system
Dedicated keyboard keys assigned for games
Pro and Cons of MEmu Play
| | |
| --- | --- |
| Pros | Cons |
| ✅Great UI | ❌Paid plan |
| ✅Trusted product | ❌Ads on free plan |
| ✅Powerful engine | |
Review on MEmu Play
MEmu Play is another BlueStacks alternative for PC's like Linux, Mac, and Windows. It offers a lot of various tips and features which makes it a great BlueStacks alternatives.
Rating on MEmu Play
Memu Play gets a rating of 3.5/5 stars
3. SmartGaga
SmarGaga is a BlueStacks alternative for windows where you can access all your favourite Android apps on your laptop or desktop. It is run by the Titan Game Engine that makes it run smoothly on any laptop or desktop.
It has a smooth UI that makes it a big plus as these emulators have a buggy UI that makes them a bit undesirable.
Price of SmartGaga
SmartGaga is free to use.
Features of SmartGaga
Great UI
Powerful Engine to run on low powered PC's
Pro and Cons of SmartGaga
| | |
| --- | --- |
| Pros | Cons |
| ✅Free of cost | ❌App is shown vertically on the screen |
| ✅Simple UI | ❌No special features |
| ✅Powerful Engine | |
Review on SmartGaga
SmartGaga is fast and a simple app like BlueStacks that does what it says it'll do. It has what it takes to make a great Android Emulator.
Rating on SmartGaga
SmartGaga gets a rating of 3.5/5 stars 
Also Read: The best GBA emulators.
4. KoPlayer
KoPlayer considers itself the best BlueStacks alternative to Mac and it sure is one. It is a simple and effective Android emulator that can be operated on any PC regardless of its current OS.
KoPlayer also offers you full access to Playstore and its wide variety of games and applications that you can run on their app.
Price of KoPlayer
KoPlayer is free of cost
Features of KoPlayer
Free of cost
Full access to PlayStore
Compatible on all PCs
Pro and Cons of KoPlayer
| | |
| --- | --- |
| Pros | Cons |
| ✅Playstore available | ❌No special features like designated keyboard buttons |
| ✅Free of cost | |
| ✅Simple UI | |
Review on KoPlayer
KoPlayer is a great app like BlueStacks and it does what it aims to do. It can be run on any low-end Pc as well and that's what makes KoPlayer so special.
Rating on KoPlayer
KoPlayer gets a rating of 3/5 stars
5. Leapdroid
Leapdroid is a decent BlueStacks alternative as it runs only on Windows 7 and not a lot of people are currently using that OS as many laptops are currently running on Windows 10 which would soon be updated with Windows 11.
But nonetheless, Leapdroid is simple to use Android emulator that lets you play your apps and games on your PCs
Price of Leapdroid
Leapdroid is free to use and access
Features of Leapdroid
Stock Android look
On-screen keyboard available as well
Compatible for many programs and apps
Pro and Cons of Leapdroid
| | |
| --- | --- |
| Pros | Cons |
| ✅Free of cost | ❌Only for Windows 7 |
| ✅Simple Stock Android UI | ❌Buggy application |
| | ❌Not for Linux or Mac OS |
| | ❌No special features available |
Review on Leapdroid
Leapdroid is for people who are currently using Windows 7 on their Pc. The app freezes sometimes due to its heavy power but overall it is a decent enough Android emulator when compared to BlueStacks.
Rating on Leapdroid
Leapdroid gets a rating of 2.5/5 stars
Final note
Look, BlueStacks is a great Android emulator for your PC and there is a reason why it is so popular. But if you dig just a little bit you'll find tons of apps like BlueStacks available on the internet that provide you not only a great Android experience on your PC but also a whole lot of other features as well.
Hope this article was able to make you find some apps like BlueStacks and helped you a bit.