BombBomb is a marketing tool that runs over the idea of a 1 on 1 video which is sent via email to the client list. In Bombbomb you can record yourself or your screen and send it over to the recipient. It does have various tracking features for the videos you send out so that you can know how long each clientele of yours watched the videos and so on and so forth.
It is a simple tool that can be useful for mid-size companies that want to connect 1 to 1 with their clients, the reason why Bombbomb is video-focused is that they feel it is much more personal than a written email. The motto works but frankly speaking there are way better applications out there that let you do more than just send video and track them.
There are some dedicated apps and sites out there that are made for marketing purposes and will help your company grow in sales. So here are 5 better alternatives to Bombbomb that you should take a look at.
List of best Bombbomb Alternatives
| | | | | |
| --- | --- | --- | --- | --- |
| Name | Best For | Price | Our Rating | Website |
| Vidyard | Hosting videos | Paid[$19 – $1250] | 3.5/5 | https://www.vidyard.com/ |
| Mailchimp | Email marketing | Paid[$10.477 – $312.81] | 3.5/5 | https://mailchimp.com/pricing/marketing/ |
| BrightCove | All-in-one marketing | Paid | 4/5 | https://www.brightcove.com/ |
| Wistia | Hosting video | Paid[$99] | 3/5 | https://wistia.com/ |
| Vimeo | Hosting video | Paid[$7 – $75] | 3/5 | https://vimeo.com/ |
1. Vidyard
Vidyard is a hosting platform that lets you record videos of yours and also provides various tools for tracking and analyzing video performances, like Bombbomb. But on top of that it lets you upload your videos on its servers and then you can embed your videos on your website through which you can track your customers.
It is one of the better software out there that is used by marketing and sales teams of various big companies so that they can understand their target audience better.
Price of Vidyard
Vidyard has 2 Plans for Individuals and 2 Plans for Teams
Free Plan – This plan includes unlimited recording & uploading
Pro Plan – $19/month ( Annual Pack for $180/year)
Teams Plan – $300/month (Billed Annually)
Business Plan – $1250/month (Billed Annually)
Features of Vidyard
Hosting Platform
Tracking tools for your videos
Animated video previews that can add a 3 sec GIF to emails
Fast video uploads are available
Pro and Cons of Vidyard
Pros
Cons
1. Easy UI
2. Easy embedding of the videos
3. Integration to Hubspot
1. Mobile app buggy
2. Recording time is limited
Review on Vidyard
Calling Vidyard a Bombbomb competitor would be an understatement, it does everything Bombbomb does and more! It has great tracking tools and many other features that would appeal to the marketing department of any big company. I bet you would be happy with vidyard but if you are not happy we have listed the best vidyard alternatives
Rating on Vidyard
We would be giving Vidyard a rating of 3.5/5 stars
2. Mailchimp
Mailchimp is an all-in-one marketing platform where you grow your audience. It is mostly email marketing focused on how you can increase your subscribers or followers in your email.
It has great email templates available for you and you don't have to learn how to code. Along with it, MailChimp offers a free plan which can be very beneficial if you are a very small-company just starting to grow.
Price of Mailchimp
It has a free plan that lets you send mails and have access to multi-channel tools of marketing for up to 2000 contacts.
Mailchimp price structure is as follows:
Marketing Plans
Essential Plan – $10.47/month
Standard Plan – $15.64/month
Premium Plan – $312.81/month
Website & Commerce Plans
Core Plan – $10.08/month
Plus Plan – $29.24/month
Transaction Emails
Transactional Email can be a bit complicated but here it is:-
Each block represents a credit of 25,000 emails
Features of Mailchimp
A/B testing provided
Email testing
Great email templates
All-in-one business platform
Pro and Cons of Mailchimp
Pros
Cons
1. Packs a lot in a free subscription
2. Great email templates
3. Great UI
1.No advanced analytics
2. Subscription plans are a bit expensive
Review on Mailchimp
Mailchimp has been around since 2001 and is a great free to use app like Bombbomb. It has great email marketing tools and templates and helps in targeting the correct audience for your brand and company.
And with features like A/B testing where you can send the same email with just a slight difference to them to different groups of people and see which works best, you can really count on it to get the maximum number of customers.
Rating on Mailchimp
We would give a rating of 3.5/5 stars
3. Brightcove
Brightcove is well known in the industry as a multi-video hosting platform that will do everything from uploading, live streaming, virtual events, marketing, etc. It's an all-in-one package for video hosting.
Brightcove has had worked with firms of massive scales and sizes belonging to different groups of industries. Some of their partners are Ford, Forbes, The Academy, SXSW, and more!
Price of Brightcove
Brightcove has varied packages and subscriptions to use their services however they haven't mentioned them on their websites. But from researching from various reports, they're told to be on the higher end. But that shouldn't be a major problem since Brightcove is used by huge firms and brands that can easily afford them.
Features of Brightcove
Media and Broadcasting can be done on Brightcove
Advanced Marketing tools are available
Arts and Entertainment
Retailing and eCommerce
Enhanced Security is also provided on Brightcove
Pro and Cons of Brightcove
Pros
Cons
1. Simple to upload videos and embed
2. Virtual event streaming
3. Good client service
4. Highes quality videos
5. Editing videos
6. Creating playlists
1. Not a straightforward UI
2. Expensive to use
3. Troublesome metrics system
4. Ideal for Big firms
Review on Brightcove
Brightcove seems like the whole deal provided you or your firm have the money and the resources to deal with. Otherwise, you'd be happy with the other platforms stated in this article. But still, even so, Brightcove with its fifteen years of expertise is aware of what it's doing and could be a challenger and an alternative to Bombbomb.
Rating on Brightcove
We would give Brightcove a rating of 4 / 5 stars
4.Wistia
Wistia is software like Bombbomb and is considered as its substantial competitor out there in the market which might be an excellent replacement for it. With Wistia you not solely get the tools for your videos however additionally for your Podcast as well!
Podcasts, since 2014, have really taken an enormous leap in terms of numbers of listeners as plenty of individuals hear them while traveling, cooking, or doing little alternative activities. Thus having a podcast for your company or firm, where you are trying to sell your merch via podcast or talk about connected to what your company does and how the podcast can help them might be a great way to build an audience and with Wistia you'll track them!
Price of Wistia
Wistia offers a free setup however if you really want to make full use of it then you must purchase their subscription plans.
Pro Plan: $99/month
Agency Plan: Contact Wistia
Features of Wistia
No ads on Wistia
Tools for adding video chapters
Visita Turnstile for Email Collections straight from videos
Podcast and Video analytics
Pro and Cons of Wistia
Pros
Cons
1. Direct association to HubSpot2. Free of cost plan
3. Addition of Video chapters
4. Video and Podcast Analytics available
5. Better and easier to use UI
1. Twenty-five cents/minute for transcription
2. Paying per video creation
3. No video player available
Review on Wisita
Wistia is a nice and strong platform for B2B marketers and acts as an excellent alternative to sites like BombBomb.
Rating on Wistia
We give Wistia a rating of 3/5 stars.
5. Vimeo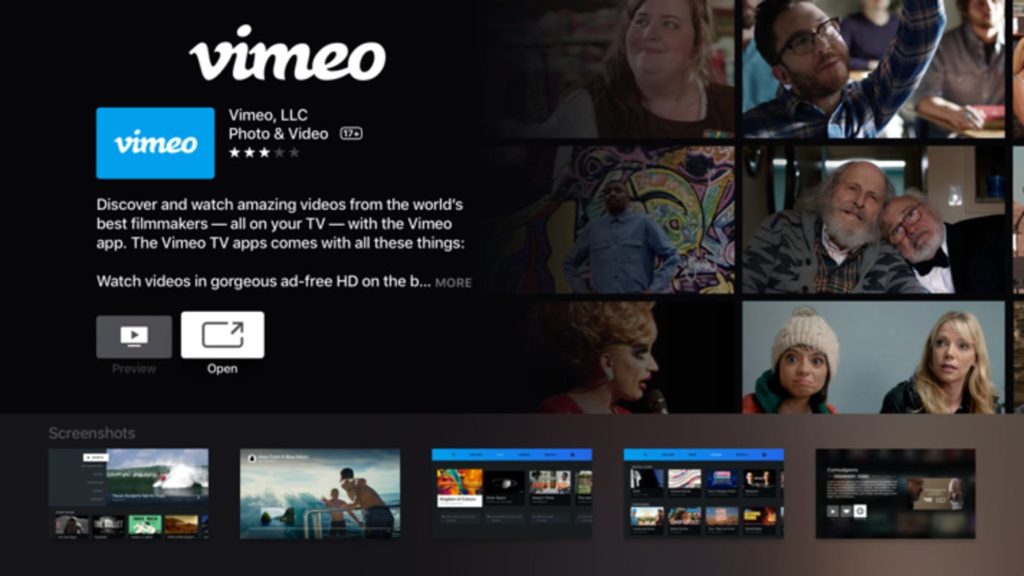 Vimeo is a site like Bombomb and was started in 2004. It's a no-ad video sharing platform that's free and paid. You see you'll watch videos on Vimeo for free of charge however to upload on Vimeo's platform you need to pay the platform for it.
What you're doing is basically trading your content to Vimeo. It's a good tool for B2B Marketing & Selling as a result businesses can upload their videos on the secure servers of Vimeo and email those videos to their target audiences and once they access the videos they will be landed your firm's Vimeo's page.
Price of Vimeo
Vimeo plans are as follows:
Plus plan: $7/month
Pro Plan: $20/month
Business Plan: $50/month
Premium Plan: $75/ month
Features of Vimeo
Upload videos in 4K Quality
Various storage choices are available
Number of privacy settings
Speed control options for videos
No ads on the platform
Pro and Cons of Vimeo
Pros
Cons
1. No Ads
2. Vimeo supports creators
3. Different Subscription Plans available
4. Good catalog of content
5. Premium content quality
1. Low awareness
2. Pricy plans
3. Not varied content
4. Various bugs complaint
5. Less traffic on the site
Review on Vimeo
Vimeo is not software like Bombbomb where you can attach your videos using a chrome extension but it certainly can be used as a substitute to Bombbomb because of its easy UI and popularity among content creators. Vimeo is a really good bombbomb alternative but if you are not happy with vimeo here are the best vimeo alternatives.
Rating on Vimeo
We give Vimeo a rating of 3/5 stars.
Final note
On the final note, I would just like to say that although Bombbomb has some great qualities to it, it is certainly not the best B2B Marketing tool available. There are loads of better softwares like Bombbomb that do more and some are even free to access. If you have more Bombbomb alternatives to add to this list then you can comment below we would be happy to add it here.
Hopefully, you found some answers to your questions and found some better substitute for your company and for your marketing and sales department because marketing for any firm or company, regardless of its size, is an important tool for it and you deserve to use the best available options for your company.