Manga sites like Manganelo are as rare as the One Piece treasure but I have an eternal pose that contains a list of the best alternative websites that I am about to share.
These alternatives will give you access to unlimited manga content along with forums to connect with worldwide manga fans. So without further adieu, here are the best Manganelo alternatives where users can read manga online for free.
Also read: How to read manga
9 Best Manganelo Alternatives For Reading Manga Online
Mangastream is one of the first websites where all the latest manga comic uploads can be found. Most top manga scanlation websites, manga books databases, and manga search engines use Mangastream database to provide content.
This platform certainly is a juggernaut for manga content and is one of my first picks as a manganelo alternative.
Standout features of Mangastream
Choose from the Popular Manga list
After reading the latest episodes of your favorite manga if you still want more but seem confused, navigate to the right sidebar where it says Most Popular Manga. Here you will find the most trending novels that are updated on a real-time basis.
Read Comics on Data Saving mode
Manganelo had many users who read manga on mobile phones so the data saving mode feature on Mangastream is a useful alternative as it will not use excess data on your phone. The mode is automatically turned off once your device is connected to a Wifi network but you can also opt to keep it on.
My review on MangaStream
Mangastream is one of the most complete manga reading platforms available all over the world. What really impressed me is that unlike Manganelo here both the website and app are recognized officially which makes it secure. Finally, it has an awful lot of manga content in its library to satisfy beginners and expert readers.

MangaFox
MangaFox is a website that covers every single chapter of one piece manga that users can read for free along with many trending WSM and WSJ manga series. The platform can also be downloaded as the MangaFox app that is a fan favorite among users who read manga on their smartphone but it does not support iOS devices so the alternative would be Mangaone app.
Standout features of MangaFox
Manga comics are uploaded on time
MangaFox ensures that there is no delay in uploading new episodes to any Manga series by matching the release date of the official release. For instance sites like Manganelo upload latest chapters 24 hours after the official release unlike MangaFox.
User-friendly app
Manga Zone app by MangaFox is one of the best on the internet for reading manga on smartphones. The app has a reading mode, comment section to discuss theories , adaptive zoom in among other essential features.
My review on ManfaFox
MangaFox is a truly impressive platform to keep yourself updated with the latest episodes of popular manga series like Black Clover, Dragon Ball Super, etc. I also highly rate its app as it provides premium content at zero cost. The only aspect that needs improvement would be its manga list but other than that it is definitely one of the best Manganelo alternatives.
---
MangaDex
MangaDex is one of the best Manganelo replacements for users who need an alternative to read manga in regional language. Here you will find some of the most sought-after Josei, Sheinen, Shonen, and webtoon manga comics. You can then read these Manga comics in your local language as it has dubs of over 20 languages.
The platform also has a section called Groups where readers can discuss, collect, share and even upload streams of manga content. Users can join any group or even a new group and customize it as open or private.
Standout features of MangaDex
Connects Manga fans
MangaDex provides a forum section where users can discuss their favorite manga, theories , crossovers and much more unlike on sites like manganelo that just have a comment section.
User-friendly Mobile and Desktop websites
The developers of MangaDex have done a great job with both versions of the website to deliver the best reading experience on phones and desktops. As most of the manga series are first released in black and white the dark mode abyss feature ensures that long-duration manga reading experience does not hurt the eye.
My review on MangaDex
MangaDex does a great job is providing free manga chapters of iconic series. Unfortunately, there is either a delay or no option for content from latest episodes of manga like WSJ's (Shonen) Black Clover. So for beginners, this is a good platform to introduce you to the manga world but for manga freaks check out the next alternative.
---
MangaEden
The next manga streaming website on my list is specifically for all my Italian manga gagootz. After a thorough scan of MangaEden, I can conclude that all of its content is available in two languages English and Italian.
MangaEden also contains several versions of every available iconic Manga from a colored version, alternative fan-fiction endings, to official crossover manga series which makes it a suitable alternative for Manganelo.
In a gist, there are two feeds on MangaEden where the latest manga comics are uploaded so there is no downtime.
Standout features of MangaEden
Clean pages
The website has no redirect pop ups whatever you click is what you get. The manga pages are also clear and neat with no unnecessary ads which makes for a soothing reading experience. But ofcourse the manga itself will take you on an emotional roller coaster journey.
The website has the option to read later and add to the watch list which will keep users updated with release of the latest episodes.
My review on MangaEden
MangaEden impresses in terms of content and usability but there is one aspect that's missing that is the resume reading feature. As a reader I expect any platform to load the manga comic from where I left off rather than going to the start. But overall I highly recommend MangaEden for beginners and freaks alike.

---
MangaOwl
If WSJ series is your favorite manga then MangaOwl is the ideal Manganelo alternative for you. With over 54 Manga genres the platform is sure to have your favorites but if you are still finding a good manga series you can check out the individual user ratings below each series and episode for user feedback.
What makes MangaOwl even more impressive is its collection section where all users can submit their Manga. They are known for releasing WSJ series episodes before the official release.
Standout features of MangaOwl
Continue reading from where you left
There is a 'continue reading' tab where readers can leave their chapter on any page and resume from that same page later. This is helpful for users who read manga on the go or who cannot complete a single chapter at once.
User rating
This is a simple yet highly effective feature to have on any only Manga reading sites as user ratings are the best way to help you select if a particular manga series is a good or bad match for you.
My review on MangaOwl
MangaOwl is a perfect alternative for users who have just entered the manga universe. The platform is quite versatile with categories ranging from action to romance. I would recommend this website for manga beginners but not manga freaks as it does not have a forum where users can discuss different theories and plots.
---
MangaFreak
For readers who prefer to download and read mangas on their own time, MangaFreak is the perfect Manganelo alternative for them. This platform has the latest episodes, however, not a big list of comics are available on MangaFreak.
Out of the very few manga comic sites, MangaFreak is one of them that allows you to download manga comics.
Standout Features of MangaFreak
Readers can continue reading from where they left off in a character of the Japanese manga series. You can avail of this feature without registering or creating an account. Instead, you have to just keep the cookies of your web browser intact i.e don't clear your cookies when clearing your web browser history.
MangaFreak readers can download comics to read them offline. In other words, MangaFreak is a great platform for those who prefer reading comics without staying connected to the internet. It's an amazing feature considering that it is amongst the very few sites that allow downloading comics for free.
My Review of MangaFreak
MangaFreak does build up to be a good alternative to MangaNelo with the set a features that make it extremely convenient for readers to enjoy comics. However, the websites cost money to keep it functioning smoothly. So MangaFreak uses overlapping ads to earn some funds. This could lead readers to opt for ad-free MangaNelo alternatives that are easily available.
---
MangaPark
One of the most eminent manga scanlation sites is MangaPark. MangaPark is a good alternative to MangaNelo and an adequate alternative to the now-inactive KissManga.
Standout Features of MangaPark
On MangaPark, you have the choice to limit the number of images on per page. You can load as high as ten images or 1 per page. It's a perfect alternative to Manganelo for those who love reading manga without loading the images.
MangaPark has sites like Bato.to, MangaWindow as sister sites that basically provide similar content but of a different domain URL. In case reader sare unable to access one of the sites due to being blocked, there's always two more alternatives.
My Review of MangaPark
MangaPark is a very reader oriented alternative to MangaNelo, keeping their sites user-friendly. It's a perfect alternative to Manganelo for any comics die-hard fan. However, they do not provide the option to bookmark inside a chapter to continue reading later.
Manga Plus by Shueisha is one of the best manga-reading websites you can try out right now. The biggest plus point of Manga Plus by Shueisha is the fact that all the mangas that are available on this website are actually owned by Shueisha.
Shueisha is a manga-publishing website, and because of that it has the rights to share many of the mangas that are available on the site along with this, the site is also free to use.
Standout Features of Manga Plus by Shueisha
Manga Plus by Shueisha isn't like the other manga-reading sites that are available in this article. The site is legally run by a manga-publishing company, and it has tons of mangas available on it.
The great part of it being a legal manga-reading website is that the website wouldn't be shut down by the authorities and readers can continuously read the mangas on it, while at the same time, supporting the authors of the mangas as well.
The overall UI of Manga Plus is also pretty great and simple to use, you won't find a lot of trouble navigating through the website, and you can easily read as many mangas as you like.
My Review of Manga Plus by Shueisha
Manga Plus by Shueisha is an excellent alternative to Manganelo and there are quite a lot of things that one might love about it. For starters, it is a legal website to run, and that isn't something you can talk about for a manga-reading website.
The overall website supports the artists of the mangas that are published on this website, and the users get to read them for free. It is a win-win situation for everyone.
Book Walker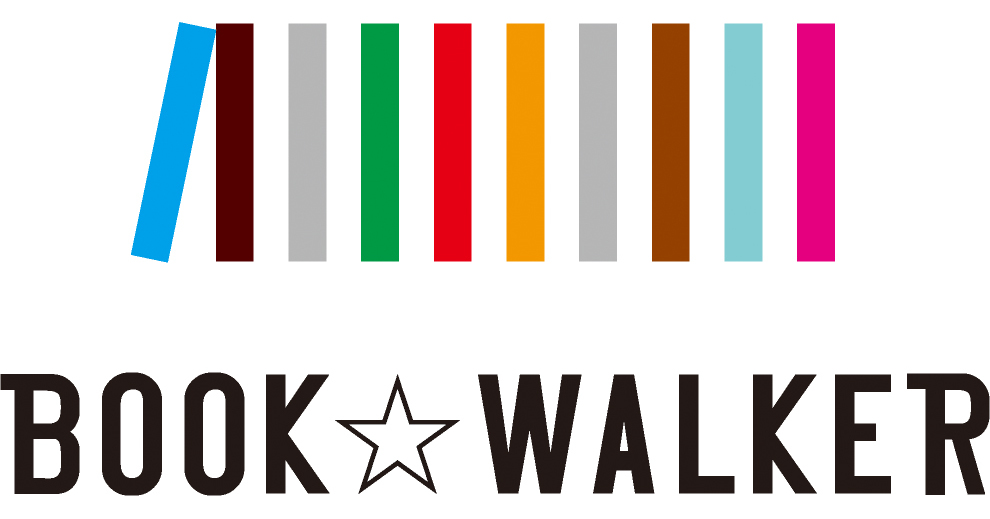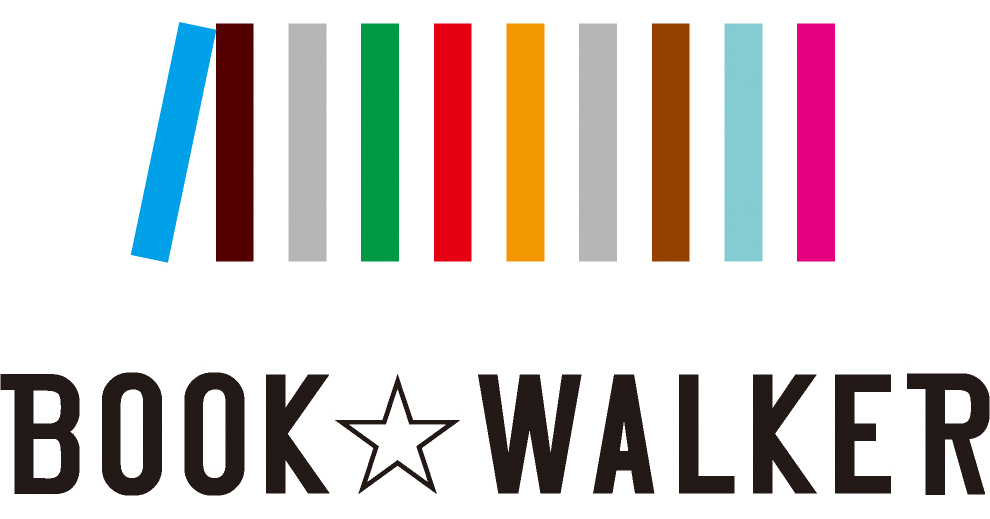 Book Walker is also a really great website that you can try out as an alternative to Manganelo.
Over here, you will find tons of different types of mangas and the mangas that are available on this website are all owned by Book Walker, so you don't have to worry about using an illegal website for reading mangas.
Standout Features of Book Walker
Book Walker is one of the few manga-reading websites that allows users the ability to listen to the audiobooks of some of the mangas that are available on this site.
The great plus point of Book Walker is also the fact that you don't have to use an illegally-run website to read mangas. Around 90% of the mangas that are available on Book Walker are available for free.
My Review of Book Walker
Book Walker is also another really good alternative to Manganelo you can try out right now. There are a number of different mangas that are available on this website.

The overall website is also pretty easy, and you can even access the audiobooks for some of the mangas that are available on this site.
---
Conclusion
I tested all the above platforms on different devices using mobile data and wifi to check the data being used. Further I also scanned the libraries of these platforms to check the list of available manga. And finally, I came to a conclusion that these are the best manga sites that work as alternatives to manganelo. Feel free to share your thoughts in the comments section below.
Also read: Best short manga
Also read: Best one-volume manga
Also read: Bestselling manga books