MMA, or Mixed Martial Arts, is a sport that many would be aware of. It is known worldwide and has a real fan following going for it. 
Although MMA is a sport itself, its most important and recognized event is the UFC. It can easily be compared to some of the biggest sports events across the globe.
So it's obvious that a lot of people must be wondering where to watch them when it is live, and that too for free.
While there are a lot of streaming sites that claim to do such a thing, only a few actually manage to pull it off well. Below I have noted down 8 of the best free MMA streaming sites that do the job in style.
Also read: Best sports streaming sites
The best Free MMA streaming sites
First up, we have a site with a name that already guarantees you a VIP experience. Vip Box is a sports streaming website that lets you stream all sports, including MMA.
When you enter the site, you'll first be greeted with a number of emojis of all the sports that the site has to offer, and once you find MMA, you can click on it, and it'll redirect you to many servers.
After this, you can simply select the fight you want to see and enjoy the rest of the fight.
What are the things we liked about Vip Box?
Vip Box has a nice UI going with it. It is easy to use and looks pretty normal and simple as well. So, you won't have to worry about things getting too complicated.
It also provides you with a lot of sports options, so chances are, if you are a sports buff, you'll have great timing streaming the games on this site.
Another thing that I like about it is that it provides you with all the sports that are happening today in a list, so you can choose right away.
What are the things we didn't like about Vip Box?
The site does have a lot of copies on the internet, so it might take a while for you to find the right site. And its copies really take a lot of time to load up on your browser, possibly due to low servers.
Apart from that, there are fights on this site that would require you to use a VPN to access them as they might not be available in your country. So you would have to shell some $ on it as well.
The site also runs in with an issue of over-loading; by that I mean all the streams take a lot of time to load, regardless of which stream you choose to watch.
Why did we choose Vip Box for MMA streaming sites?
Because firstly, it is a sports-centric website, so you'll be able to have good fun with the site. It has a simple-looking UI that lets you choose what sports or fights you want to stream.
Another reason for this recommendation is that it is fairly simple to use because a lot of websites of these sorts do add in some complexity and that usually pisses a lot of people off.
I would suggest you give it a try and see for yourself whether you like it or not.
Our review and rating of Vip Box
Vip Box does have the potential to become a better sports streaming service. It has some issues to deal with, such as adding in more servers, making the website light and the links spending lesser time on loading.
If it manages to pull off all these things, then it surely can be a great MMA streaming website. But for now, it's still a moderate website that lets you stream your sports.
For those reasons, I would rate Vip Box 3/5 stars.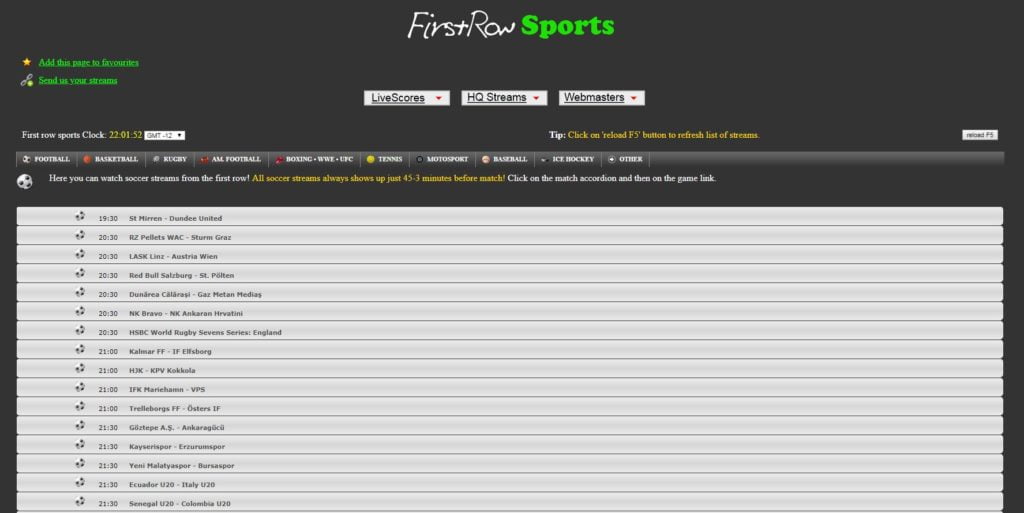 First Row Sports is also one of the sites that allow its users to stream different types of sports. You have access to games like MMA, Basketball, Motorsports, etc.
When you enter the site, you'll automatically be redirected to the different sports they stream, all of which links will be provided 30 – 3 minutes before the match or when the game starts.
There is not a lot that happens on the website, which is a good thing as it helps in loading the website pretty quickly.
What are the things we liked about First Row Sports?
Frankly speaking, the fact that it does stream the sports is an achievement on its own for a site like it.
The site also runs on fairly fewer pop-up ads than any usual site like these, and whenever you click on a hyperlink, you stay on the website and are not redirected into some pop-up ad.
The site also allows you to check live scores, web masters and HQ streams.
What are the things we didn't like about First Row Sports?
Quite a few actually, first of all, the UI of the website. It looks like a website from 2007.
That might be because currently, they must not be making a ton of money from streaming the sports and building a great-looking website that also illegally streams sports can be expensive.
Something else that I am not a big fan of regarding this website is that it doesn't have any schedule or timer for any upcoming sports.
It just wants you to wait for the fight to happen, and then it'll show you the link 30 – 3 minutes before the game.
That does not boost confidence in me because there are times when multiple MMA fights happen at the same time, and I don't know if it will have all of those fights to stream from or just a hand-selected one.
Why did we choose First Row Sports for MMA streaming sites?
As I have mentioned at the beginning of this article. There aren't a lot of sites that will live stream MMA matches; this happens to be one of them.
You have the right to know them all and then select the ones that suit you the best; my job is just to inform you about all of these sites. And that is why I chose to put First Row Sports in this article as well.
Our review and rating of First Row Sports
If you can ignore the 2007 website design and the overall availability of the links coming online very near the matches, then I would still say that First Row Sports isn't all that bad when it comes to MMA streaming websites.
It's got some things to work upon, for sure, but then again, as time passes by, I am sure they will update the website to look more premium. But for now, it does the job that it claims to do.
For those reasons, I would be rating First Row Sports 2.5/5 stars.
MAMA HD
Mama HD is not an exclusive MMA streaming site, but its main focus can be found in that only. It also happens to stream along other sports such as Football, Basketball, Handball, etc.
It is considered among the few good sports streaming site that actually has a good customer experience.
The site may be blocked in some countries for illegally streaming sporting events, but then again, you can easily access it via a VPN, and that's actually a good thing, which I'll explain later.
What are the things we liked about MAMA HD?
The thing that I like about MAMA HD is, first of all, its name. I mean, MAMA HD, c'mon! But secondly, I really like that there is a sports-centric website that has its focus on MMA fights. Usually, you don't come around such sites often.
The site also looks easy to use and loads up pretty quickly if you are using a VPN.
Now I wrote that it is a good thing to use VPN for this website, that's because using a VPN will allow you to stream matches that would usually be blocked or not given access to in your country.
What are the things we didn't like about MAMA HD?
MAMA HD has reported times when the stream just goes out halfway through the game. So you can be watching the fight, and just when things must be getting intense, chances are that it will all shut down right then and there.
Which, I get it, it's super annoying, but if you think about how they must be streaming these games on their platforms in the first place, then you should know about the risks and chances of failures like these.
Why did we choose MAMA HD for MMA streaming sites?
First of all, cause of its name. I really liked it. But all jokes aside, they seem like a reliable website that has its focus and attention on MMA games.
You also have the ability to chat with people while the games are on, thanks to their chat box that is live with the game. So it helps in meeting and talking to people of similar interests and sharing the experience of the fight together.
As mentioned before, my job is to just inform you about these sites so that you have an option of sites to choose from and enjoy your sports.
Our review and rating of MAMA HD
MAMA HD is the standard streaming platform when it comes to streaming MMA fights. It's got a decent UI to work with and can also stream you different sports as well.
You have to use VPN services to access their site, but if you go along with it, I think you might have a really good time watching your favorite MMA fights on this website. For those reasons, I rate MAMA HD 3/5 stars.
Feed2all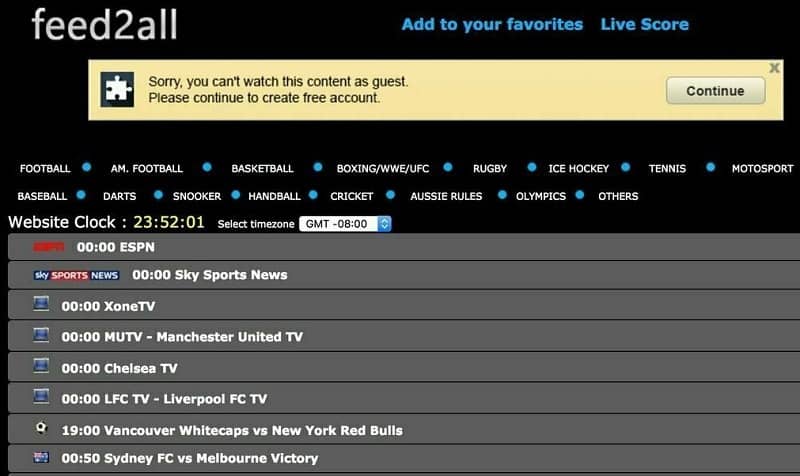 Feed2all is another sports-centric website that allows its users a whole catalogue of content when it comes to sports, including MMA. It's got the schedule for different matches and different dates, and you can easily jump on it and binge the match.
Feed2all also can sometimes open a link to a website called First Row Sports, so be careful with the site you open because it just not might be Feed2all but a knock-off of both the sites, i.e. Feed2all and First Row Sports.
What are the things we liked about Feed2all?
Feed2all's got a pretty decent website, to begin with, you get to know all the different sports that this site allows you to stream on its home screen.
You also have a great dark UI, which I am personally a fan of. Plus it also helps in saving energy and battery life of your devices as it basically shuts those pixels down that represent the "black" colour of the website.
What are the things we didn't like about Feed2all?
The website is hard to find. You might be redirected to a knockoff website of First Row Sports, and that would ruin your watching experience. Along with that, if you go on their actual website, "myfeed2all.eu", it shows that the website is under development.
So chances are that there is no original Feed2all available right now, and we don't know till when would the new website will be finished.
Also, one more thing that I noticed regarding this site was that I couldn't find any live chat option on it; that is a bummer when you can get that feature on other sites such as MAMA HD. Maybe they would include that on the new website.
Why did we choose Feed2all for MMA streaming sites?
Feed2all can be the MMA live streaming site you could be looking for.
And now that they are building an all-new website, they must have taken in all the criticism regarding their old website and come up with a site that would check all your preferences when it comes to live MMA streaming.
Just be careful about not searching up the wrong Feed2all website, and you would be good to go for streaming this site.
Our review and rating of Feed2all
Feed2all has a lot of potential and steps to fill up in its new website. The great thing about it is that it s free, and it does not ask you for any of your information to access the site.
The site's previous version was also deemed "secured" as per Google Chrome's browser, so that also means that you can trust the site while you stream your content on it.
It is hopefully taking steps in the right direction, and hopefully, we can bear the fruit of its new website really soon. I will rate Feedd2all for now 2.5/5 stars.
The best paid MMA streaming sites
Reddit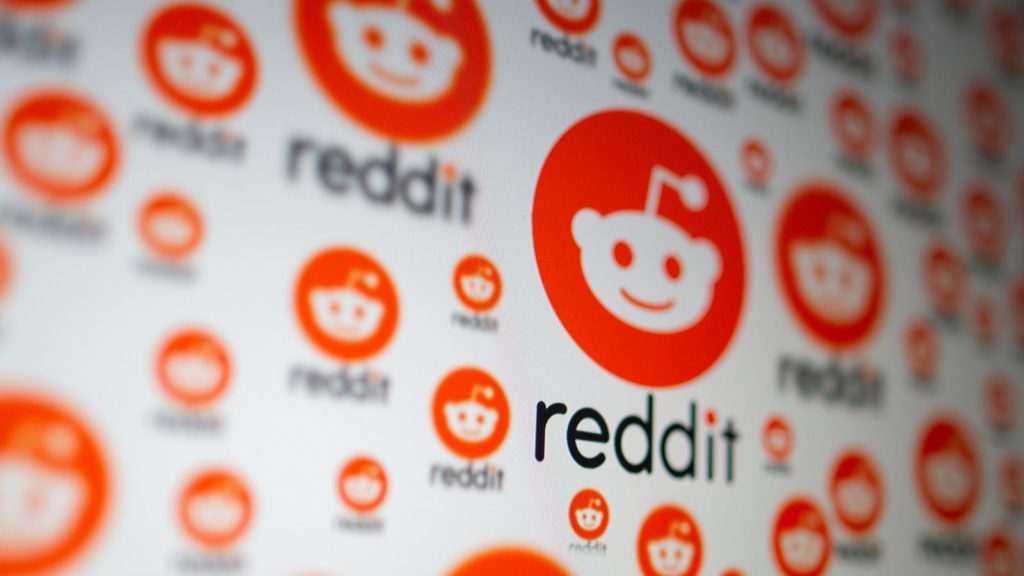 Yeap, Reddit is also one of the streaming sites that you can use to access your MMA fights. Now it should be noted that Reddit isn't a streaming platform but is actually a normal social media platform.
You can go on the subreddit r/mma fights. Over there, you would find all the necessary links you would require to watch the fight. The great thing about Reddit is that the owner of the site has put various links on the subreddit.
So, you'll easily be able to watch the fights if one link doesn't work well.
What are the things we liked about Reddit?
Reddit can be called a trust-worthy site wherein, like all things social media, you can get tricked but also, most of the time, you can actually get the help that you wouldn't usually find on the internet.
It is a community of people, and with each subreddit, there are many loyal people.
The admin of this subreddit also puts in the best streaming service available for the matches, so you can rest assured that you'll get one of the best, if not the best, streaming links to watch the MMA fights.
What are the things we didn't like about Reddit?
Reddit can be a bit confusing at first if you don't necessarily know how to use it. It has its way of learning its interface, and not a lot of commoners know about it.
Because of that, you might also enter the wrong subreddit, which could have potentially damaging malware and viruses on it. So you have to be careful when you check in on Reddit to search for MMA fights.
Why did we choose Reddit for MMA streaming sites?
If you are a regular when it comes to using Reddit, then it is a great platform where you can find various streams of MMA fights. Chances are you might also know some other subreddits on Reddit that have the goal.
It is an option because a lot of people in the Reddit community usually are nice, and in this case, also I found the links to be working fairly well and giving you the content that you have been searching for.
Our review and rating of Reddit
Reddit is a platform that I have also used in the past to get access to content that I couldn't find myself on the internet for free. It can sometimes feel a bit fishy, but 9/10 times you would get the service on Reddit that you have been searching for.
It's got good service, and the community of the subreddit 'r/mmafights' are genuinely helpful and I think you would also find the same.
I would rate Reddit, where you can have live MMA streaming, 4/5 stars.
FOX Go
Fox Go is from Fox sports, wherein you can access free sports and live coverage on your laptop and mobile devices. Now before you directly jump on to it, there's a bit of a catch over here.
You can access live coverage of the sports for free for around 60 minutes. After which, you would either have to link in your cable TV provider or through streaming services such as Youtube TV, Fubo TV, Hulu, etc.
There are a lot of good and some bad things to discuss, so let's begin.
What are the things we liked about FOX Go?
Obviously, the main things that I like about using Fox Go are that, first and foremost, it is super convenient to use. You can access the fight from your laptop, your mobile device or even your tablet.
Secondly, the quality of streams would be excellent. You won't have to worry about pop-up ads, malware, viruses, or anything for that matter. You can just sit back and enjoy your MMA fights.
And lastly, you would get a whole lot plethora of content regarding sports, just as talk shows and various discussions about it, that you just won't find on a free streaming site.
What are the things we didn't like about FOX Go?
This is not the service you would be looking at if you don't want to shell out any money. Because you would be required to have a streaming service subscription such as Fubo Tv, YouTube Tv, etc. or you must have a cable connection.
Plus, if you are not living in the States, then you would also have to use a VPN service to get access to most of these services if you want to continue watching it, so that's more $!
Why did we choose FOX Go for MMA streaming sites?
This list is for everyone and anyone who wants to know about the various modes and streaming platforms to stream MMA fights. So this part of the article is for the people who might be looking for a much more reliable service other than a free sports-centric website.
Because frankly speaking, if you have the cash to shell out, FOX Go is a really good recommendation for everything it has regarding sports, and you would really have a good time while you stream it.
Our review and rating of FOX Go
Fox Go provides you with free 60 mins of live streaming, after which you are on your own. I would just recommend you try out their services or even their 60 mins service.
If you like it, great! Then you can subscribe to their service and enjoy more of it if it's not for you; also great! We have 6 other websites for you that would do that for free.
But for what it's worth, I would be rating FOX Go 4/5 stars.
ESPN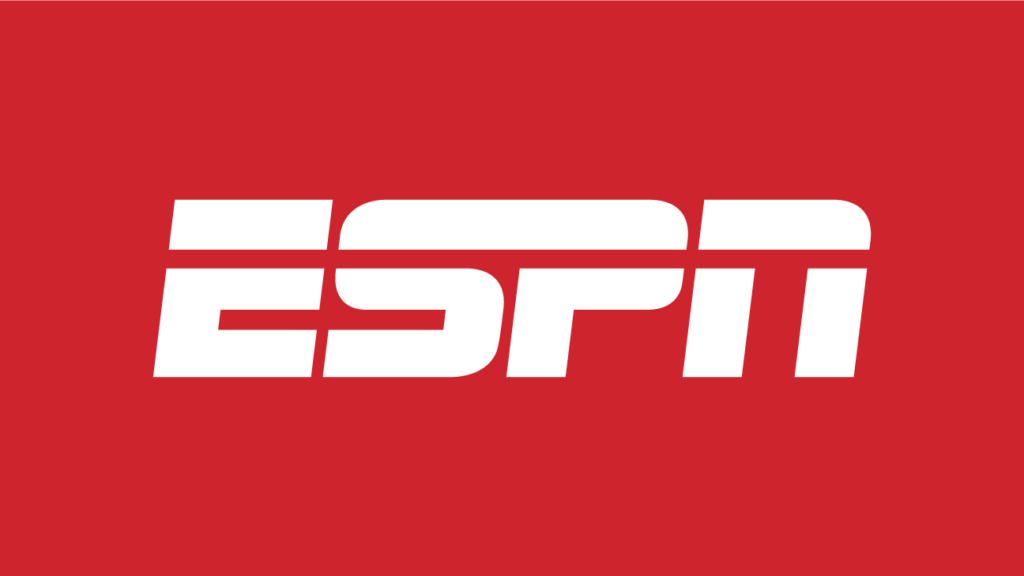 The holy grail of everything sports. Even if you are not a sports fan, there is no way in hell that you wouldn't have heard about ESPN. They are THE network when it comes to sports and networks.
So, you can easily rest assured that they just might know a thing or two about MMA and MMA streaming as well. When you visit ESPN's website, you would be knocked over by the amount of content they have on sports.
They have articles, videos, charts, tables, and everything regarding sports and that includes MMA as well.
What are the things we liked about ESPN?
What's not to love about ESPN if you are a sports buff? You can get access to some of their MMA previews and matches for free on their website. You can know more about your MMA fighters for the day.
You have a list of articles about all things sports, and all the latest news that is happening in the world of sports. I mean seriously, you name it and it just might be there on their website.
What are the things we didn't like about ESPN?
Now, of course, all these features and news and articles and highlights you can get for free, but to watch MMA streaming online, you would have to become a member of ESPN+, which starts at about $6.99/month.
That is not again, for everyone because not everyone is looking to shell out money for their entertainment and sports.
Why did we choose ESPN for MMA streaming sites?
I mean, I have stated the obvious why we have chosen it for this. It is the holy grail of sports; you can't get more sport-y than ESPN. That's a fact. Yes, it has a subscription plan, and yes, it is a bit expensive but look at the services you get from it.
ESPN + originals, live streaming of all sorts of sports, talk shows about your favourite players, discussing tactics. Like, you are not paying for anything when it comes to what you get.
You get everything that you could ask for, and that feels like a great reason why we chose it for MMA streaming.
Our review and rating of ESPN
I genuinely found their service to be one of the best in the market. They give you what you want and then even more content so that you don't feel that your money isn't worth spending on it.
It's got some pretty nice originals and that's all tightly packed in a bundle of $6.99/month. If you feel like this is something you can shell out, then I would recommend you to do so.
I would rate ESPN 4.5/5 stars.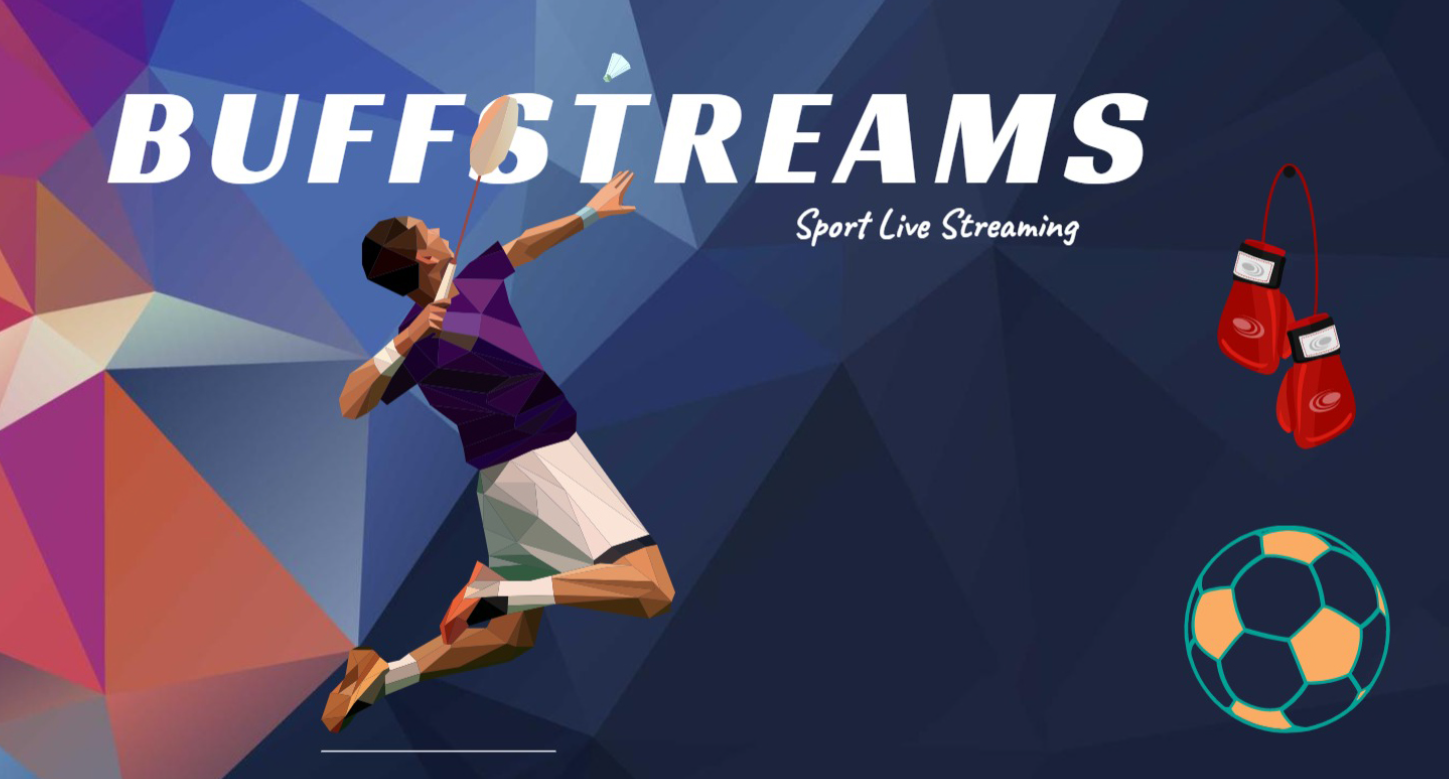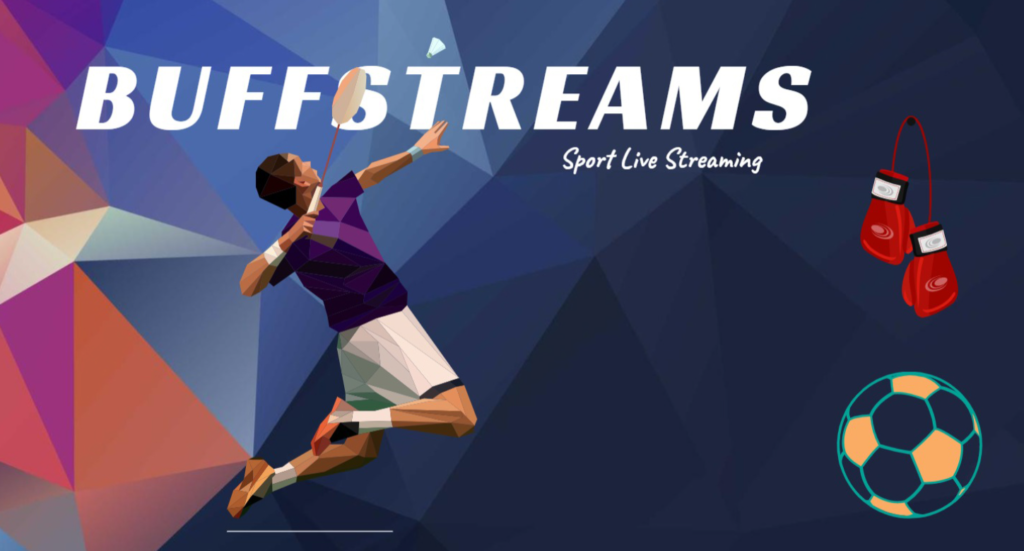 Buffstreams is another well-known website that helps you stream the sports of your choice.
On Buffstreams, you will have access to some popular sporting and sporting events such as Cricket, MMA, NFL, and so many more.
It is not a perfect website, then again, there is no such thing as a perfect website, but it is a damn well website that does the job it is supposed to do.
What are the things we liked about Buffstreams?
Buffstreams allows you to chat with random strangers from the internet, and you can share your experience with them on its platform.
Although it does lack the smart blocking feature that you get on the live chat feature of websites like Stream2Watch.
You also get a custom-made UI for many of the different sports that Buffstream has to offer. You can very easily go about its page and find the sport that you want to see and watch the games.
What are the things we didn't like about Buffstreams?
The biggest gripe about Buffstreams is that the website asks for your credit card number and your email Id to stream the content on its website.
To me, that is a big 'No-No' when a website like this asks for my credit card for a service that they say is free to access. That always sounds so fishy to me.
You should be able to watch the games from the comfort of your home without worrying about the fact that you might get robbed.
Why did we choose Buffstreams for MMA streaming sites?
This list is for everybody. It is not just for one targeted audience; it is for people who want to watch MMA games for free.
Some might be okay with the fact of allowing their email address and credit card numbers to such sites, and others might not be.
However, what matters the most is that you are able to stream your MMA matches on this platform.
Our review and rating on Buffstreams
Buffstreams is a great website to stream your MMA games if you are okay with sharing your personal details with the website.
It is easy to use and has a nice-looking website as well. For those reasons and more, I would be rating Buffstreams 3/5 stars.
Our recommendation on the best MMA streaming sites from this list?
I am not very big on MMA or UFC fights, so I really wouldn't buy or try any of these services just because I have my other sports and entertainment to entertain me.
But if you are looking for a paid service, then I would recommend going with ESPN+. If you are looking for a free service, then I would suggest MAMA HD.
Why did we choose ESPN and MAMA HD of them as the best MMA streaming sites?
Because both the services, I felt were giving more than what their competitors are providing. ESPN basically gives you everything you could possibly need in terms of MMA.
MAMA HD, on the other hand, has a nicely laid out website that is mostly MMA-centric, along with which it also streams other sports. It's got a nice live chat feature that would enhance your watching experience even more.
But those are some of my thoughts on 7 of the best free MMA streaming sites. Do you know some better sites that provide you with the data and information of ESPN along with the free nature of MAMA HD, do let us know in the comments down below.