Slack is one of the free screen sharing apps that like to be called the company "where work happens". It is a booming corporate communicating platform that will take over email to be your primary method for sharing and communicating. It encourages you to organize your work communications into channels, groups, and personal chats to share files and information.
However, Slack may not satiate every demand from every customer which leads them to look for open source apps like Slack that's quicker, moderately priced, and less complicated.
Are there really 100+ Slack contenders?
The results you get when you Google Search for "Slack alternatives" are abundant with diversified apps as competitors to Slack. The dilemma is that most of the mentioned tools can hardly be termed as a Slack contender leading you to confusion.
Which is why this list of the best alternatives to Slack created for you, is fixated on the quality of the tools instead of quantity, with best Slack alternatives.
Why do people choose Slack?
Slack is the best bet for many companies for 3 reasons; Communication, Collaboration, and Notifications. Slack enables you to share files, do video conferencing, use various integrations, performing team communication, and get timely notifications while making sure you don't have to use your email and keeping your work computer not so messy!
Is Slack free?
Slack offers a version with limited features for free. So to summarize the query where users ask is Slack for free? Yes, Slack is free for use with an option of additional in-app purchases if you wish to use its premium features.
But first, let's see what makes Slack a great choice for corporate communications:
It's contemporary. Many founders and CEOs prefer using Slack. Regardless of their industry, niche, management styles, or their company size, they are all aware of Slack. Slack's website's fancy bots, open-source and real-time copy should probably get the credit for their reputation of being cool. Slack users are usually bewildered to explain what attracts them to the audio and video platform. The reasons are usually narrowed down to its popularity in team communication. One of Slack's best features is it's integrations although very few users actually integrate it with other third-party apps at work.
Integrations. Slack has 800+ diverse integrations at the moment. The easiest way to understand what integrations are is when you integrate any other apps with Slack, for instance, with Zendesk, MailChimp, Salesforce, etc., you can receive real-time notifications on Slack without having to open any of the other integrated apps. It enables you to have everything in one place like a single communication tool for your company.
Advanced search. We are all aware of how frustrating an overfilled email box can be, specifically when you have to search through old emails or files. Slack enables users to search through messages and google drive including the content in the files sent. Specifically, you can search through Google office, Docs, and Dropbox files that were shared in Slack. The screen sharing communication tool also provides advanced search operators like quotation marks letting you search for a very specific statement sent by any team members.
Now let's discuss some of the best Slack alternatives hoping you figure out which one satiates your needs the best.
List of the top Slack alternatives:
1. Chanty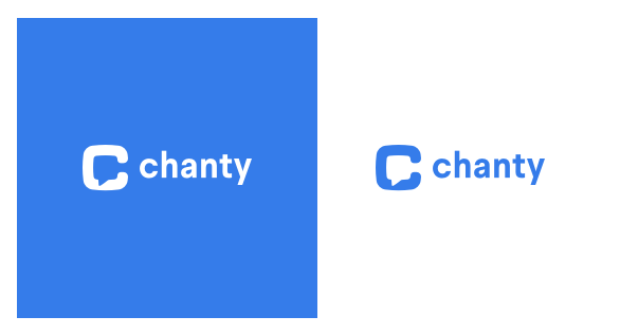 Chanty is an undisputed screen sharing tool when you look for the top apps like Slack, this open-source communication took 3 years to be developed. Chanty focuses on providing a smooth experience for its users. It makes sure that project management and team communication is as hassle-free as possible, giving you the balance between features and utility. The features are made to be user friendly yet powerful to encourage team communication via screen sharing to be highly efficient.
How is Chanty unique from Slack?
Chanty claims to be one of the top cheaper and faster alternatives for Slack. Chanty also offers almost double the storage of what Slack does. The Team book provided by Chanty enables per user to view all your tasks, conversations, links, message history, and files in real-time.
It also provides an in-built task manager that turns any message into a task that you can assign to any team member and get notified when it's done. Chanty also offers unlimited messages, included in the free plan as well as compared to Slack's 10,000 messages in the free Slack plan.
Recently, Chanty has managed to add new features to the team collaboration app such as it allows you to connect many apps via their Zapier integration.
In addition to that, you can have high-quality video and audio calls, do team chat over voice notes instead of the basic written texts, and also keep track of your message history.
2. Fleep
The first notable thing about Fleep is that it allows you to send messages to anyone with the app. You are connected with other users through email IDs. Fleep is more like a fusion of email and a team chat file sharing app. Fleep's central idea is communicating with anyone who uses this app, instead of developing a sandbox resembling Slack alternative.
Fleep vs. Slack – how do they stack up?
The chief differences between Fleep and Slack which makes Fleep the best alternative to slack:
When using Slack, you need to have an account for every team communication that you're in, whereas for Fleep you need only one account to be a part of multiple teams or projects at once. It is an open-source network that allows you to chat with anyone with the app.
Fleep has no charges hence you don't require admin controls (control the company's accounts and conversations). Their cheapest paid package is for €50 per user/month, called Fleep for Business.
Fleep's free package includes unlimited integrations in team chat and unlimited message history.
Fleep summary
Fleep is set up in user per centered way, but ironically slightly complicated for team chat or video conferencing.
Slack and Fleep, both have the option to send messages to oneself. In short, you can make notes, save documents, and links in a chat with yourself or save it in your Google Drive.
Fleep is a suitable project management option for you if you're communicating more with people outside your team than with your team members; as you tend to use more than 10000 messages (as provided by Slack's free plan); or if you aren't a fan of shooting an email to unlimited users.
3. Flock
Flock is also a messaging app that was founded in 2014, around the same time as Slack. What makes this one of the best Slack alternatives is that apart from standard messages, it also provides real-time team chat, audio, and video calls, screen sharing, and a lot more. The communication tool also offers to-do lists and polls for better project management, whereas Slack requires third-party integrations to do the same. Flock also features many other languages like Portuguese and Spanish making it a top Slack competitor.
What's better: Flock vs. Slack?
Few features that make Flock better than Slack are:
Amongst every 12 users who have used both open-source apps, a minimum of 3 per user says that Flock has a better UI than Slack. Although the 5 column interface might be a little confusing.
With plans starting from $4.5 per user/month, Flock is a cheaper alternative to Slack for team communication.
Flock's file sharing and load time per user are quicker in comparison to that of Slack.
This project management alternative to Slack has unlimited integrations and an unlimited message history in the free plan.
Flock summary
All in all, Flock is amongst the highly interactive alternatives to Slack. The design is quite eye-catching and the interface is easy to navigate except for the 5 columns which feel a bit distracting. It's guaranteed to be convenient for your teams.
So Flock is a suitable alternative to Slack for you if you want something cheaper than what Slack offers per month; you require Portuguese or Spanish interface for team members; require polls/inbuilt to-do lists.
4. Microsoft Teams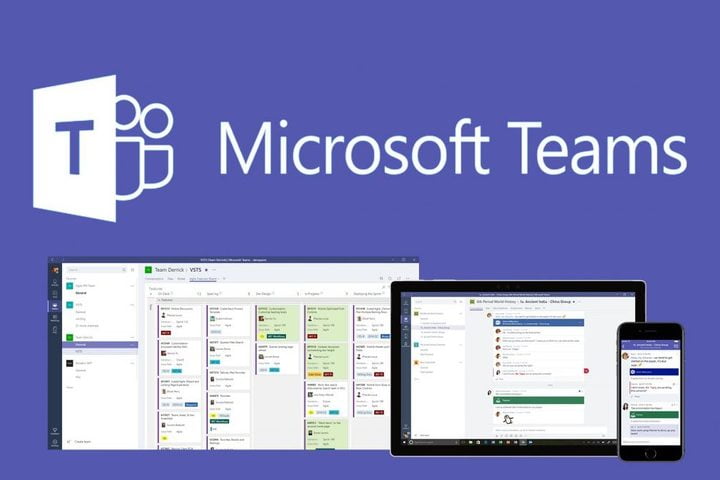 Google Teams aims to serve the enterprise sector. Google Teams and Slack seem to be quite similar in a lot of ways. Let's find out what makes both of these project management tools so similar
If you're already dependent on Office 365, Microsoft Teams is the best option as a Slack alternative for you here as it seamlessly integrates with them as well as with Google Drive. A plus point in purchasing the Microsoft Office 365 package is that you get Microsoft Teams as well, all for $12.5 per user per month. It costs $5 per user per month for just Teams.
Experience with Microsoft Teams
Let's start with the set up of the communication app, which is quite a task. You need to have an experienced admin from your team members for the set up as it could take you even days to set it up as a part of the Office 365 business premium package.
Another problematic part is that you need to create a unique email per user on the team that should be used whenever you log in. And if you happen to forget your email Id or password, hard luck, cause it takes another 30 mins of effort to log in. You can only make one email id per user, unlike a few project management apps that allow 3 per user.
Overall, Microsoft Teams is a great tool where you can also keep track of your overall message history. Although it might be difficult to set up, Teams do meet your business needs.
Microsoft Teams is a suitable alternative to Slack for you if you are already using another office 365 tools on a daily basis; already have a contract with Microsoft, and you can tackle obstacles while using apps.
5. Ryver
Ryver was set in motion back in 2015 when Slack was already acing the team chats communication space. To dominate the game, Ryver decided to compete with Slack through Twitter ads.
Ryver decided to focus mainly on features like task management and team communication. Ryver is like a communication platform that has combined the features of Trello and Slack which sounds pretty fascinating.
Ryver vs. Slack – what's the difference?
The Ryver team considers task management and communication as a tool to be fundamental for productivity per user. In addition to its own task management feature, this Slack alternative, Ryver had integrations with Dropbox, Google Drive, and Box to upload files from the cloud. The tool can integrate with 500+ apps through Zapier.
You can connect multiple apps to Ryver, but Zapier has a limit of 100 Zaps on their free plan. If you need to have more than that, the Zapier plan costs around $250 for 50,000 tasks.
Setting up Zapier is a little more complicated in comparison to Slack. All features need to be tested which can be time-consuming along with a few errors. Basically, the integrations, notification management, and search options are much more efficient and advanced.
When it comes to the price, it is a top consideration. The features in the freemium Slack plan is quite limited, so you might want to shift to the Standard plan that starts from $6.67 per user/month or Plus Plan that's from $12.50 per user/month.
Ryver no longer offers a freemium plan since December 2018. The tool costs $49/month for 12 users and $99/month for an unlimited number of users. They also offer the Enterprise package that starts at $399/month.
Ryver also offers decently good quality video and audio calls. Albeit it doesn't offer advanced call features like call recording, reacting with emojis to something someone said on a call. Slack has confined the number of people on audio and video calls to 15 people.
User experience with Ryver
Generally, the user experience with Ryver could be much better. For instance, one might be confused as to what must be done with "All Hands", what's different about Forums from Teams, and the user's tasks are divided into Personal Tasks and Task Stream. While it may seem fascinating, it takes a while to understand and settle in with the tool.
Your conversations on Ryver are organized into Private Teams, Open Forums, and Direct messages chat similar to the features of Slack. Ryver also has Topics alike to Threads in Slack.
Ultimately, Ryver is the Slack alternative for you if: you're already using Zapier and you need several integrations; can tackle potential UX and UI issues. Apart from that Ryver makes a decently efficient alternative to Slack.
6. Glip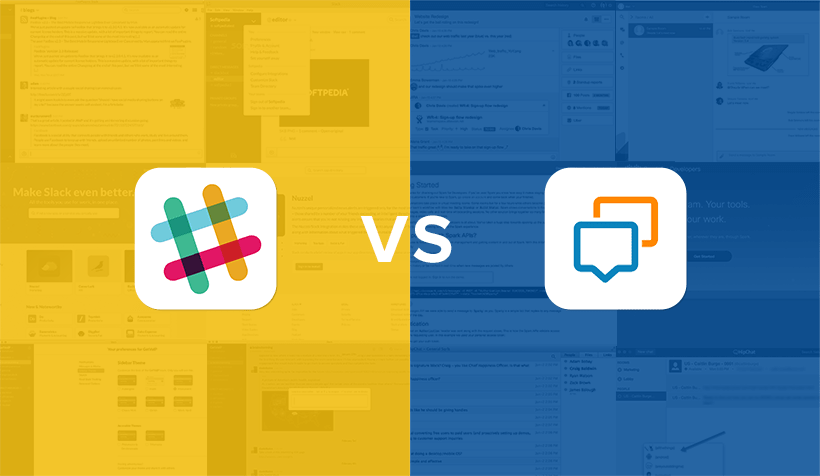 Glip is a team chat app that was developed and launched by RingCentral. Just like Slack, this alternative was made available for use in 2013. Glip centralizes on the idea of improving the teams' method of collaborating by fusing users' task management, team calendars, instant messaging, chat, and video calls in one tool.
As the founder and CEO of Glip, Peter Pezaris stated, "With Glip, we are introducing a new wave in team collaboration – one that keeps conversations at the center of teamwork."
Comparison: Glip vs. Slack
Glip has more built-in tools for use in comparison to Slack. It has options to schedule meetings, set deadlines in a common calendar, create and assign to-do lists in the Tasks section, have your notes and thought in the Notes section of Glip.
When in Slack you have direct access to video call, to use Glip you need to use RingCentral Meetings, forcing you to download additional software. Glip also doesn't allow you to download or integrate any video conferencing apps meanwhile you can integrate plenty of apps into Slack.
Glip provides more features for use in its free plans as compared to Slack which has plenty of limitations on the message history and integrations. Glips plans start at $5 per user/month.
On joining Glip, the email of every team member gets a separate team space for use within a different domain. So you need to be sure that all the team emails are invited to a single domain.
Experience with Glip
Glip and Slack are similar in regard to communications i.e you can have personal as well as public conversations. However, you can not forward messages. What makes Glip a suitable alternative to Slack is that you can chat with yourself to keep track of links, notes, thoughts, etc.
This Slack alternative allows you to manage your tasks within Glip with the in-built to-do lists. In addition to that, you can attach a management tool with the integrations. Some of them are Jira, Trello, and Asana from many others.
You can have video calls with your team and also share your screen with them with the help of the RingCentral Meetings app. It gives you 500 minutes with up to 100 people in the free plan which beats Slack's free plan video calls.
Connecting Glip to third-party apps might be a task unless you have someone with a tech background on your team. 
All in all, Glip is a preferable Slack alternative for your team if you have a techie member on your team that can deal with the onboarding and integrations; all the employees' emails are on the same domain.
7. Hangouts Chat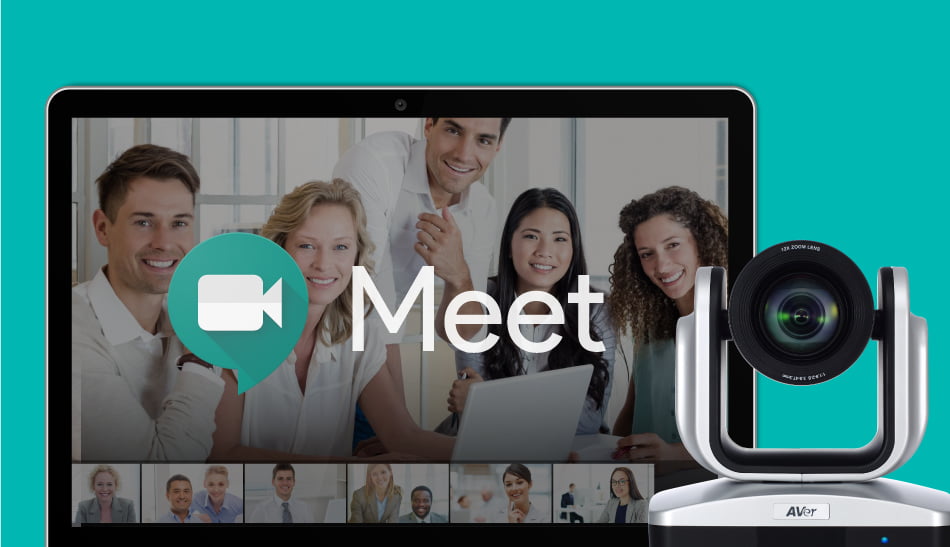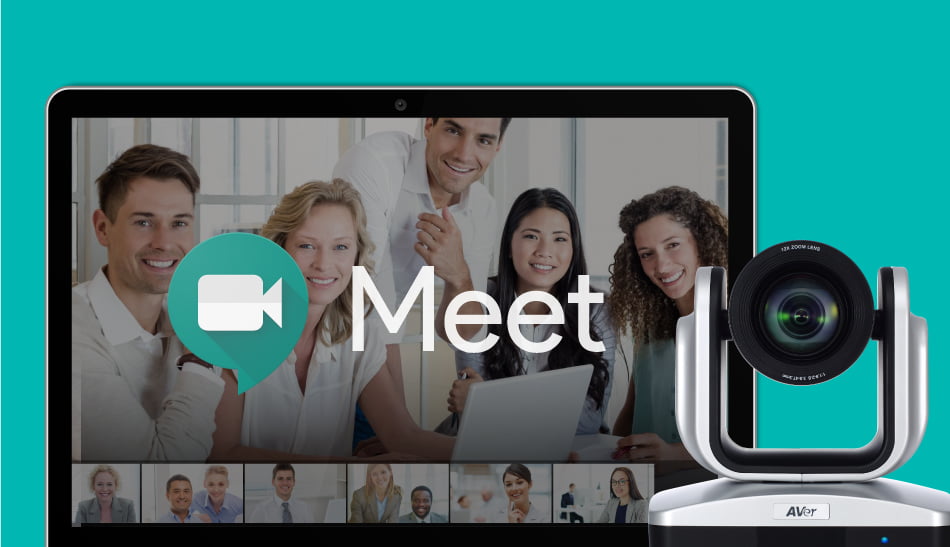 In February 2018, Google launched Hangouts Chat as a messaging platform. It comes included in the per month G Suite package and is integrated and available to use with the other G Suite tools. A perk of using this Slack alternative is the ability to view files from Docs and Drive in Hangouts conversations.
The interface is quite similar to that of Slack. Bearing a close resemblance to Slack's Channel, Hangouts provides a space dedicated to group conversations, called Rooms where you can add up to 8000members. So it has private and group messages.
The tool allows 50+ integrations, Asana, Zendesk, Box for instance, however no Zapier integration. Hangouts support more than 28 languages which beats every other Slack alternative on this list.
Hangouts Chat vs. Slack – In comparison
Hangouts Chat does not offer a freemium version, which Slack does.
While Slack organized communications in Public channels, Hangouts does the same in threads.
Now we know in Slack when a team channel is created, you first have to either set it as public or private according to your choice. But in this alternative to Slack, the chat rooms are private by default. In other words, you need to invite someone to a room to view or join it.
Our experience using Hangouts Chat
Hangouts Chats offer some very useful unique features like a Smart Reply feature in which when you start typing, it suggests the right word to you, similar to that in Gmail inbox.
Although this alternative to Slack offers a Do Not Disturb mode, it doesn't allow you to set a time limit of 3 per second or anything. It also doesn't offer notifications specifically for Rooms.
Hangouts Chat summary
Hangouts Chats is pretty user friendly, the functionality is better than Slack as compared to any other alternatives on this list.
To use Hangouts, you need to be comfortable with communicating in Threads. Since it has quite a few integrations, it's better to first check if you're favorite integrations are available with this communication tool.
If you are already using G Suite subscription, choosing a Google messaging platform as an alternative to Slack is a reasonable choice, however, you must remember that you cannot use this team communication app for free.
8. Discord
Discord is also another alternative to Slack that you can try out for your businesses. Although Discord is used mostly by gamers and YouTubers for having a community of people of their own, it does have all the list of features that you might need in an app like Slack for handling some scale of business, as well.
The overall UI of Discord is actually pretty simple and cool-looking, as well, which is a combination that you can't really say about the interface of Slack. 
Discord can feel a bit tricky when you first start using it, as it divides your server into text and video-based sections, but you can easily create your own sections and choose which section does what.
Discord is also available to download on all popular platforms, so you can easily be connected with your company and your teammates while using Discord and there won't be much of any difference between Slack and Discord.
Slack vs Discord – in comparison
Obviously, Slack is a bit more business-oriented than Discord in terms of its presentation and the overall aesthetics. So, big corporate companies wouldn't appreciate that about Discord.
Along with that, Slack does have more integrations with some other popular tools that are used in companies, such as MailChimp, Zoom, etc. which is also something that you cannot see on Discord.
But, where Discord does succeed compared to Slack is the overall usage and its incredible video and audio call features. The video calls on Discord are almost crystal clear and Discord does this by using a separate engine for streaming videos.
Along with this, on Discord you are easily able to collaborate and share different files and folders and chat about a particular topic.
Our Review of Discord
Discord was never made for corporate usage, so you can't really blame it for not looking too much like a corporate application.
However, it does have almost all the features that you would want from such an application, and if you are a small startup in the world of gaming, then Discord can actually be pretty great for you.
The app is great to hangout and chat with your friends and teammates, and it can act as an alternative to Slack and not as a replacement to it.
The results of our voting
So here it is, an accurate list of the best Slack alternatives rather than naming 100's of project management apps. The parameters of comparison I have included are the features like the cost of premium packages, features offered in the free plans, unlimited users access, possible issues, and a lot more. With this list, you can choose the best tool for your team if Slack doesn't cut it for you. In short, Flock makes it to the top in this list, with Glip right behind.