TikTok, formerly known as Musical.ly, is now taking the whole world by storm. It is now sponsoring various music videos such as Dua Lipa's Levitating, beating YouTube in terms of overall watch hours, having millions and millions of monthly users, and creating a new group of video creators called 'TikTokers'.
It has a really powerful video editor built into it that lets TikTokers make videos that we know and love and also hate for their clinginess.
TikTok is so popular nowadays that music companies pay them and TikTokers to make videos on their songs so that the song can get viral on the internet. Songs like Tesher's Jalebi Baby got such a big hit that he made a Single out of it with Jason Derulo!
There are YouTube videos out there that are made to help you grow on TikTok and get more millions of followers, all the popular stars and big entertainment studios also have their own TikTok pages.
Although it is taking the world by storm, it is not perfect. TikTok is/ had banned in 5 countries so far for its security threat, its payment system isn't perfect to fill the wallets of the TikTokers and TikTok's algorithm keeps on changing every few months.
So with all the imperfections, you must be looking for apps similar to TikTok and I have done the research for you. There are apps that you most definitely be knowing but also some which are up and coming.
List of Apps like TikTok
| | | | |
| --- | --- | --- | --- |
| Name | Best For | Our Rating | Website |
| Instagram | Reels and Stories | 4/5 | https://www.instagram.com/ |
| Youtube | Long-form videos | 4/5 | http://youtube.com/ |
| Dubsmash | Lip syncing videos | 3.5/5 | https://dubsmash.com/ |
| Snapchat | Chatting | 3.5/5 | https://www.snapchat.com/ |
| Facebook | Regular posts | 2.5/5 | https://www.facebook.com/ |
| Reddit | Content communities | 3.5/5 | https://www.reddit.com/ |
1. Instagram
Instagram, like TikTok, also took the world by storm. It was gaining momentum in 2015-16 but after it revamped itself totally and introduced 'Stories' in around 2018 it was never the same anymore.
It was mostly an image-based version of Facebook but slowly they have turned in the direction of video content creation as well with their updates such as IGTV, Reels, and more.
When TikTok was banned in India a lot of companies were trying very hard to fight for its spot but ultimately it was Insta that came out a winner with its Reels. Every individual who used to make fun of TikTokers for their videos is now doing the same thing on Insta with Reels.
And for good reason as well, Insta reels really have a great organic view growth as it reaches a lot of people on the platform. And yes they are major trends that are followed by these Reels but a lot of people also get recognized as well.
Plus the editing features on Insta Reels are also amazing and downright crazy if you think about how much you are getting for free, including using music for which you won't get a copyright.
Features of Instagram
Insta Stories
IGTV
All the celebrities available
Insta Live feature
Great stats for Business accounts
Pro and Cons of Instagram
| | |
| --- | --- |
| Pros | Cons |
| Superb UI for both Laptop and Phone | Owned by Facebook |
| Organic reach from Reels | |
| Great app | |
Review on Instagram
Instagram is definitely a competitor to TikTok with its Reels feature and some more editing tricks than TikTok but being owned by Facebook and its latest backlash regarding its privacy has made some people concerned about the app.
If you are thinking of shifting from Insta because of its privacy issues by its parent company then we have also made a list of Instagram Alternatives for you.
Rating on Instagram
Instagram gets a rating of 4/5 stars.
2. YouTube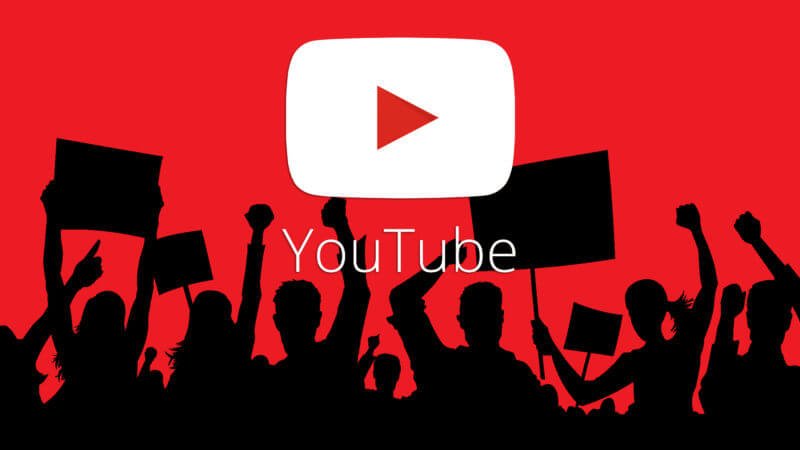 YouTube doesn't really have a competition in the video streaming platform until now. With TikTok surpassing it with overall watch hours YouTube had to come up with something and that they did, YouTube Shorts. YouTube Shorts is currently in beta version but holds a great amount of potential to go as big as TikTok.
The reason why TikTok was able to surpass YouTube was that, unlike YouTube, TikTok users don't have to select what they have to watch, it just keeps on showing them. Whereas in YouTube's case you can sometimes just scroll through their entire homepage and still don't find anything to watch for.
YouTube does recommend your content and also has an autoplay feature but it doesn't spoonfeed you and that can be both plus and minus points for it. In plus, the users have the ability and right to watch what they want to watch and not be spoon-fed by an AI. On the other sometimes when the recommendation is not subpar, users leave the app.
YouTube shorts don't have that many editing effects right now but YouTube is constantly promoting it as YouTube shorts videos get way more traffic and have been replaced by where you would once see the 'Trending' section.
Also since YouTube has the rights to so many songs available by different artists from different countries, you can bet that YouTube Shorts will have you access to those songs that TikTok and Insta won't.
Features of YouTube
Unlimited Space and videos to be uploaded
Huge number of monthly followers
Great content and Varied content on all sorts of topics
Pro and Cons of YouTube
| | |
| --- | --- |
| Pros | Cons |
| Simple to use | Many ads |
| Years of knowledge in making the perfect algorithm | |
| Great content | |
Review on YouTube
YouTube finally has competition and that's a good thing because a lot of the people felt that it was not doing much in terms of bringing something new to the table because the fact is they didn't have to. It is very well-managed machinery that satisfies both the users and the investors.
But with small video formats, it seems to finally have a rival and it is ready to take on it with full power. Want to know who all are its competitors? Then read our Youtube alternatives article where we discuss in depth about its competitors.
Also Read: How to fix Youtube not working on Chrome
Rating on YouTube
YouTube also gets a rating of 4/5 stars.
3. Dubsmash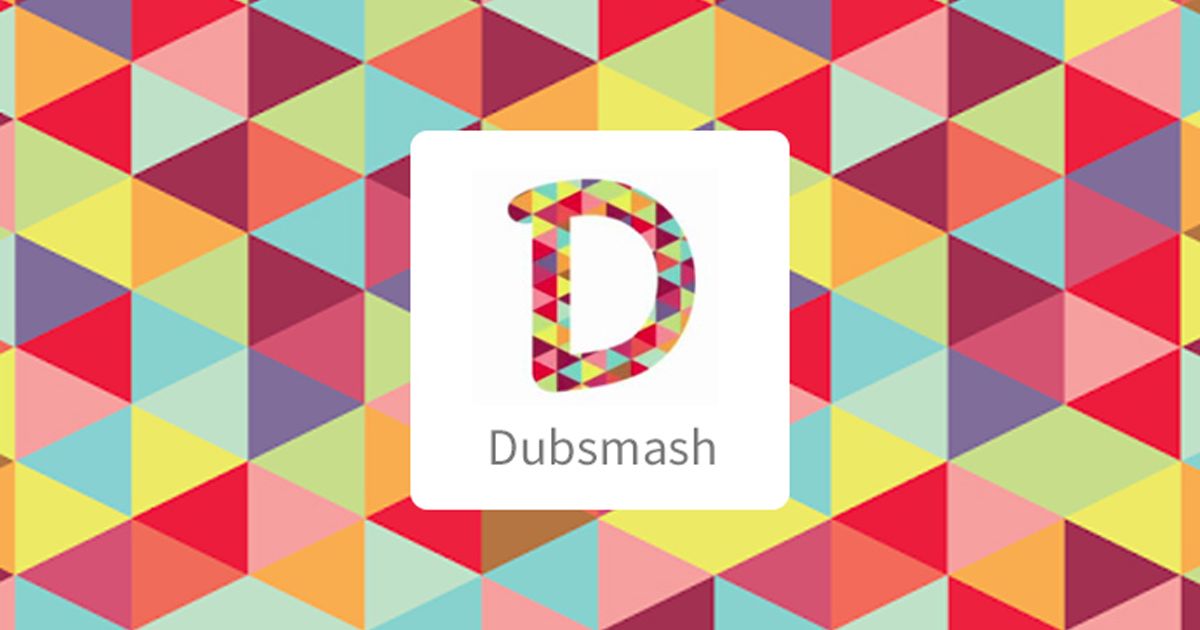 Dubsmash! Remember Dubsmash? Back in the year 2015 when it was all the rage and our Facebook posts were filled with Dubsmash? Oh, good old days. Dubsmash is a prime example of not utilizing your full potential.
Musical.ly was launched after Dubsmash and did almost the exact the same thing as Dubsmash but since Dubsmash was already dominating the market they didn't find much success until they were fused with TikTok.
Dubsmash was such a fan favorite and it was really going viral, celebrities were doing impressions, people were recreating their iconic movie scenes, it was a platform like no other. It was the first to introduce this short-video format.
But that's where it stopped other than exploring more. Dubsmash could have been the new TikTok or an app like TikTok because after a while people got bored of just recreating the voices. They could have added all the fancy effects that TikTok has, made a community out of it, and do so much more. But now they aren't and just were recently bought by Reddit.
Features of Dubsmash
Lip-sync videos
Fun recreational video recreation
Pro and Cons of Dubsmash
| | |
| --- | --- |
| Pros | Cons |
| Easy to use | No community |
| Fun timepass | No video effects like TikTok |
| Great app | Stuck at Lip-syncing videos only |
Review on Dubsmash
Dubsmash hurts because I personally found it so much better than Muscal.ly and it was genuinely fun to use. It still can be used and have some timepass fun with but don't expect something more from it.
Rating on Dubsmash
Dubsmash gets a rating of 3.5/5 stars
4. Snapchat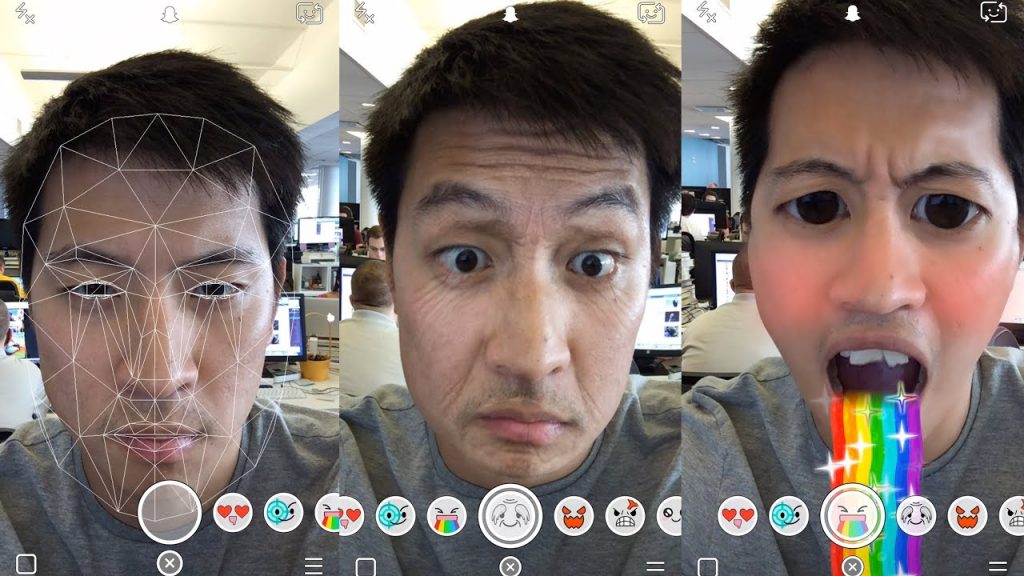 Snapchat has been going strong for 10 years now! Launched in the year 2011, the team behind Snapchat constantly learnt and look through the trends to update themselves and stay relevant.
Snapchat was started as a chatting platform where you chat by sending pictures. Now it's an app like TikTok only, with various augmented reality features, Spotlight where you can see and share the best snaps, talk to your friends and see what's happening in the community and so much more.
Features of Snapchat
Community feature
Play Games with your friends
Maps feature
Creating streaks with friends
Pro and Cons of Snapchat
| | |
| --- | --- |
| Pros | Cons |
| Various lenses and features | Not enough analytics for the snaps |
| Voice changing app as well | |
| Not owned by Facebook or any other tech giant | |
| Vanishing messages | |
Review on Snapchat
Snapchat isn't trying to compete with other platforms but is focused on trying to keep its community happy and build more connections and people. It is a great app that doesn't keep you glued to it and keeps a tab on what your friends and community are up to.
Snapchat pioneered what Dubsmash failed to do i.e. not stopping at one thing and learning to do more things as per the changing times. Everyone does not like Snapchat and some even find it confusing to use. Dont not be worried we have got you covered with the best Snapchat alternatives.
Rating on Snapchat
Snapchat gets a rating of 3.5/5 stars
5. Facebook
Facebook is also on the list because it shares a lot of features with Instagram when it comes to short-video content. Even though it has faced many backlashes for its privacy breach, leaks, and invasion of privacy, people still use Facebook and it still has many monthly active members.
Facebook has lost its touch from the year 2017 before Insta was just building up and now is slowly regaining it. It still has various content creators available because the traffic is still there on the app and site, it is just more varied now.
And since Insta is owned by Facebook, so whatever you share on Insta can be automatically shared on Facebook without making a new post and saving yourself time.
Features of Facebook
Various posts of different kind
Stories and Reels features also available
Pro and Cons of Facebook
| | |
| --- | --- |
| Pros | Cons |
| Facebook's 2.8 Billion monthly users | Invasion of Privacy |
| Simple integration with Instagram | Data Leak |
| | Not a great customer service |
| | Deleting posts/ groups without any information to the creator |
Review on Facebook
Facebook has lost the trust that it once had with its users and sooner or later everyone is going to shift from the app. It is currently sitting on 2.4/5 stars on Google Play voted by 12 Million people! 2.4! That should tell you how much people dislike the app.
Rating on Facebook
We give FB a rating of 2.5/5 stars
6. Reddit
Reddit is another app like TikTok that has been in the news lately with its fight against its moderator. However, putting all of that aside, Reddit is a social media platform that is unlike many other social media platforms.
The overall application and users of this application are of the same target age as that of TikTok, so people who are looking for a better alternative to TikTok, would find this platform fascinating.
Reddit allows to post long-form written content, as well as, 90-secs short-form video content, which is the main bread and butter of TikTok. 
Price of Reddit
The overall service of Reddit is free.
Features of Reddit
Long-form written content
Audio content
Numbers of different groups
Not so strict community guidelines
Pro and Cons of Reddit
| | |
| --- | --- |
| Pros | Cons |
| Post different types of content | Not so strict community guidelines |
| Join different types of groups | Not an easy interface to understand |
Review on Reddit
Reddit is not exactly like TikTok, but both of them have quite similar target audiences and content, as well. You can easily post different types of videos on Reddit and the overall service provides a different experience than what TikTok has to offer.
So, if you are looking for a different social media site, then Reddit can be the one for you, as well. 
Rating on RedditI will rate Reddit 3.5/5 stars.
Final note
For the final note of this article, I would like to say that yes TikTok is booming right now and would continue to do so but that doesn't mean that it would be there forever. So many apps like TikTok have come and gone which were riding high on the trending train, such as Vine.
That's the issue with these new apps that there aren't guarantees for them because one day you might be making videos on it and get monetized and the next thing you know that they are either banned in your country or have disabled their services.
That's why the above-named websites have proved their name in the industry and are not going anytime soon.