FIFA is such an iconic name whether or not you are a Football fan or not; you must have heard the name and probably would have seen a couple of live matches as well.
And now FIFA is coming back this year in Qatar! As per the official FIFA website, it is about 122 days, 14 hrs, and 05 minutes away, i.e. it is starting on 21st November 2022!
The craze for FIFA is crazy, and fans across the world are busy buying their tickets and already booking their accommodations in Qatar.
But while many are clamoring to watch the games live in Qatar, there are also many who are ready to watch the matches from the comfort of their homes.
And there's a lot of confusion regarding where can they stream the matches because FIFA is such an exclusive sport that watching it for free on the internet is not possible; they make sure of that!
But worry not, as I have listed down 5 of the best FIFA Streaming sites on the internet that would allow you to watch the games at your home and provide you with great services as well!
Before we get started, I just want to clarify that you will need to have Fox Sports on many of these streaming platforms because Fox outbid ESPN for the streaming rights to the 2018 and 2022 FIFA World Cup.
HULU With Live TV
Hulu has a great content lineup and has been at the streaming games since the early days of Netflix. Through the years, Hulu has built itself a great image of its own.
They have many different subscription plans for many different target audiences, but the one that we are interested in is Hulu with a Live TV subscription.
Hulu with a Live Tv subscription will allow you the content that you can always depend upon and never get tired and bored with.
Hulu with a Live Tv subscription has lots to offer, and that includes some plus points and some negative points as well, let's discuss all of them now.
The streaming service has so much more to talk about and you should read our review on Hulu with everything from pricing to features.
What are the things we liked about Hulu with Live TV?
Firstly the sheer amount of content that it delivers is insane. Hulu with Live Tv was at $64.99/month, but now they have converted it to $69.99/month.
Now, now, before you start fighting as to why they have increased the price by $5, they have also added a couple of extra content with that increase in the price.
Now with Hulu plus Live Tv, you get a subscription to Disney Plus and ESPN Plus!
So basically, for the price tag of $69.99, you would be getting everything that Hulu has to offer in terms of original content and films, but along with you would also be getting everything that Disney+ has to offer and ESPN Plus has to offer.
All this plus you get to watch Live TV as well. I mean, that is just an insane amount of content one could possibly ask for.
I was going to write ESPN + as a streaming option to watch the 2022 Qatar World Cup, but after learning they were outbid FOX, I feel it is somewhat savage for Hulu to offer their services as well!
You also get the advantage of unlimited cloud storage DVR that can be kept for nine months! That is top-notch specs when it comes to cloud DVR storage!
What are the things we didn't like about Hulu with Live TV?
Now obviously, not all things can be perfect, and neither is Hulu with a Live Tv subscription.
First of all, if you are just interested in live tv, then you wouldn't care about any amount of content a streaming company puts on it. So, for some, the addition of Disney Plus and ESPN Plus would feel unnecessary.
Hulu with a Live Tv subscription also allows only two screens at a time, so for a family of four or more, things can get a little heated up. You can get unlimited screens at three at-a-go, but for that, you would have to shell out some extra $!
Hulu's Live Tv UI has also been criticized by a lot of people as it confuses a bunch of people, and they don't easily understand how to use it.
Why did we choose Hulu with Live TV for FIFA streaming sites?
Hulu is designed as a streaming platform first and then a Live Tv streaming service as well. It includes Fox Sports One in its live TV catalogue, through which you will be able to stream FIFA from the comfort of your home.
It also includes a whole of goodies when it comes to features and content that I feel a lot of people would really like and have on their content list.
Hulu with Live Tv sadly doesn't offer a free trial, so if you are planning on seeing FIFA 22 on it, then you would have to fully commit to it, although the great thing about their service is that you can cancel your subscription anytime.
So, when FIFA gets over on 18th December 2022, so you can just cut your subscription plan with it, and you would have spent only about $70 to watch the matches!
Our review and rating on Hulu with Live TV
Hulu with a Live Tv subscription, has a lot to offer.
For some people that may be a price hike because Hulu has constantly upping their subscription for the live tv model. In 2015 it was just $40! And now it is just getting higher and higher.
But, it does offer you a plethora of content, and for many households, it is a great value for money as well; maybe it could be a great one for you as well.
And especially for the FIFA season, you can shell out some cash, even if only it's just for a month. I would be giving Hulu with a Live Tv subscription a rating of 4/5 stars.
Up next, we have Fubo TV about which we have talked about many times on this website. Fubo TV is known for its great sports catalogue across the US and is one of the most premium Live TV subscription networks.
Fubo Tv has the same price range when it is compared to Hulu Live Tv. Fubo Tv gives you access to all the sports networks and has about 27 of the 35 most premium TV networks on its cable listing.
Fubo also has a number of features that would attract users to buy their subscription plans and start watching live tv from this streaming service. Let's discuss them now.
What are the things we liked about Fubo TV?
Fubo TV has three plans: Pro, Elite and Latino. Pro Plan starts from around $69.99, and Elite Plan will cost you $79.99.
Both the plans include 1000 hours of cloud DVR services and allow you to record entire seasons at once.
1000 hours of cloud DVR services sounds great, but many different households have different usage.
You also get an unlimited number of screens available, which is a great feature compared to something like Hulu Tv that allows only two screens at a time.
Fubo Tv also is compatible with many devices such as Roku TV, Fire Tv, Play Station, X Box, Android, iPhone, etc. Basically, all the devices through which you can stream have a Fubo Tv app.
Fubo also offers you 4K content, especially for all the sports networks, but that is available only on the Elite Plan, which is for $79.99.
What are the things we didn't like about Fubo TV?
Fubo TV has always been confused because it has only two subscription plans. It adds features and then takes it back; for example, they had first put in 4K content on their pro plan with the starting price of $65 dollars.
Then within a week, they removed that and took out 4K content from the Pro pack and added that into their Elite Pack, along with which they also increased their Pro Plan's price by $5 dollars.
Fubo also has a lot to compete with when it comes to pricing.
For about $69.99 Dollars, the same price as the Pro Plan of Fubo, Hulu offers you not only Hulu content with Live Tv networks but also content from Disney Plus and ESPN Plus.
That's a lot more than what Fubo offers. Along with all this, the Parental Controls of Fubo are also lacklustre.
Why did we choose Fubo TV for FIFA streaming sites?
Regardless of which pack you subscribe to on Fubo, you would get access to FOX and Fox Sports 1, on which the FIFA 2022 World Cup would be streamed.
Fubo has been at the live Tv streaming game for a while now and has become the streaming service that a lot of cable-cutters choose to use.
Even better, Fubo offers a free seven-day trial, so you can rest assured that you will have ample time to get used to its UI and features before you decide to shell out some of your hard-earned money!
Fubo can be a great streaming site for you to watch the World Cup, and maybe you can give it a try as well!
Our review and rating on Fubo TV
Fubo has been reviewed a lot of times on this website, so we are aware of all the new changes that it makes.
It is an alternative for people who are looking to cut their cable connection but still have access to their live sports and TV, and a lot of households in the States do use it for that.
But when you compare the price range to something like Hulu Live Tv, you can't help but feel deprived of some content.
But, if you are someone who is just into sports, then maybe Fubo can be a great online FIFA streaming site.
For those reasons, I would rate Fubo TV 3.5/5 stars.
DirecTV Stream
DirecTV Stream is the streaming option of DirecTV. DirecTV offers you a lot of regional sports channels along with which some other streaming services that you have come to expect from a premium TV subscription.
DirecTV Stream's subscription plans start from $69.99 and go all the way to $149.99 Dollars! That is quite steep when compared to other premium TV streaming services.
DirecTV Stream puts on the blames on higher pricing TV channels and programs that they offer. Along with this, DirecTV Stream offers you with unlimited Cloud Storage DVR.
DirectTV Stream has a lot going for it because it is the most expensive Streaming Platform in this article, and it has its fair share of highs and lows; let's discuss them.
What are the things we liked about DirecTV Stream?
DirecTV Stream's main selling point over the past few years has been its Sports Networks. You get access to the majority of them in their cheapest plan, i.e. their Entertainment Pack, which costs $69.99.
DirectTV Stream also recently updated its policies regarding their cloud DVR services. Originally they were providing only 200 hours of Cloud DVR.
But now, in the latest update, they are providing with Unlimited hours of Cloud DVR service without any additional price.
This is a good thing because Hulu Live TV, on the other hand, asks for additional fees to have this service.
DirectTV Stream also you regional sports channels that not many other cable tv streaming services provide.
What are the things we didn't like about DirecTV Stream?
DirecTV Stream is ridiculously expensive if you compare their services. DirectTV Stream offers unlimited DVR hours, but only for new customers; the existing customers will have to stick to their 200 hours plan.
To cancel their services, you can't simply click on a button and cancel anytime, like most streaming services. It is a two-step process where you would have to chat with their team and have your cancellation.
Although you can opt for a month-to-month basis subscription, DirectTV Stream also has a contractual subscription.
If you cancel before the time frame, then you would be charged $15/month depending upon how many months you have left in your contract.
DirecTV Stream's unlimited DVR plan also saves the data for only 90 days, which is very low compared to other services that do it for 9 months.
Why did we choose DirecTV Stream as a FIFA streaming site?
Regardless of which plan you choose to subscribe to, DirecTV Stream has FOX and FOX Sports 1 in all of its packs, which has the streaming rites for the 2022 FIFA World Cup.
You can choose DirecTV Stream if you are a fan of a regional sports network and would like to see more of live tv UI.
It has the sports channels that most people would like to see, and its cheapest pack compares well with the other streaming services that also have their price tag around this margin itself.
DirecTV Stream has about five days of a free trial, and you can see for yourself if it is the streaming service for you that allows you to have an online FIFA streaming experience.
Our review and rating on DirecTV Stream
DirecTV Stream is easily the most expensive of the bunch, and they know about this as well. The channels and the features they offer don't necessarily justify their price points.
Their services feel like they want to have as much of your money as they can and want to keep it for as long as they want.
Just the cancellation service alone makes me question a bit because why would I require to have a call with your agents if I have already decided my mind to cancel my subscription.
It should be an easy process, and it just ends up feeling a bit power hungry. Although, I would be wrong if I said that they don't deliver on their sports channels.
They have an impressive lineup, and ultimately it's your decision to decide whether you want to use their service or not. I would be rating DirecTV Stream 2.5/5 stars.
Sling TV is also a streaming live tv provider that is known by many. The great thing about Sling Tv is that it is the cheapest of the bunch by a mile, and it doesn't compromise a lot on features and channels as well.
Sling TV has three subscription plans: Orange, Blue, and Orange + Blue. All three of them serve a different group of people and have different numbers of channels.
If you choose either the Orange or Blue package, then you would be looking at about 31 – 41 channels, respectively. Both of the packages would cost you about $35.
If you choose the Orange + Blue package, you are looking at about 47 channels and a price tag of $50, which is still cheaper compared to the base prices of other live tv streaming services.
What are the things we liked about Sling TV?.
First and foremost, their pricing. All three of the Sling subscription plans are budget-friendly and easy to use.
In a world where services like DirecTV Stream can have subscriptions sky-rocketing to over $150, it is nice to see a streaming service having a maximum rate of $50.
Sling TV Blue offers you some regional networks such as FOX and NBC but also has channels like FOX Sports 1 that will stream the FIFA World Cup 2022 as well.
You also have a lot of flexibility when it comes to Sling TV. Sling recognises that with their limited channels and some people might find it difficult.
So they have add-ons for both Blue and Orange packs where you get to choose add-ons based on different genres such as news, entertainment, family, and more.
All the add-ons would cost an additional $6, depending on which ones you choose from. Sling Blue also offers additional 3 screens at a time, while Sling Orange only offers 1 screen at a time.
What are the things we didn't like about Sling TV?
Sling TV can get a little complicated to decide because of the number of channels they have to stream. For example, if you get Sling Blue plus Orange, you will have the option of 4 screens.
But, you would still be able to share 3 screens that have the Sling Blue channels and only be able to watch 1 screen of the Sling Orange channels.
Stuff like these can complicate things a little bit for the common audience. Sling also offers only 50 hours of free DVR service, and to extend it to 200 hours, you would have to pay an extra $5/month.
Why did we choose Sling TV for FIFA streaming sites?
If you want to watch FIFA World Cup 2022 for the cheapest amount, I would recommend you get the Sling Blue subscription which costs only $35/month and has Fox Sports 1 on it.
You would also be getting the advantage of 3 screens at a time, so you and your family members can watch the game together or individually as well.
Sling TV is also compatible with all the major viewing devices such as Fire TV, Roku Tv, Android, IOS, Xbox One and more, so you can rest assured that you can watch the game from anywhere.
Our review and rating on Sling TV
Sling TV sounds like the best of the bunch so far, and I would totally agree with that.
If you already have your entertainment sorted out and are just looking for a FIFA streaming site, then I think you can go with Sling.
Sling also offers a three-day free trial on all of their plans and services, so you can check out their services and see if they suit you or not.
Sling TV is an affordable live TV streaming service, and I really recommend you to give it a try. If you are not happy with sling tv then we have got you covered with the best sling tv alternatives. I would rate Sling TV 4.5/5 stars.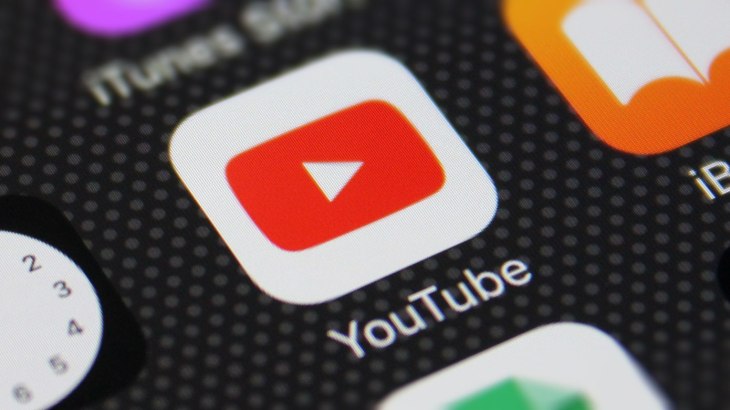 YouTube TV is one of the most popular and wildly regarded as one of the best live tv streaming out right now.
YouTube TV offers you with over 85+ channels ranging from sports, news, family and kids and wraps it all up in a $64.55 price tag. They have only one subscription plan and have additional add-ons.
YouTube TV also provides you with unlimited DVR storage, which is not that surprising, considering it is coming from the company that lets you upload unlimited videos on its platform for free no matter at what resolution you do so.
It also offers you a bunch of different features and offers that really make it people's favourite when they decide to cut their cable subscription. Let us discuss those things now.
What are the things we liked about YouTube TV?
YouTube TV has a very simplistic approach to it, they have only one subscription plan, and you can get that for $54.99/ 3 months if you start being a subscriber right now.
You get access to a lot of your local networks on their platform, all you have to do is put in your ZIP code, and it will show you the different regional channels it has to stream.
All the recordings can be saved for up to 9 months on their cloud DVR, after which they would start deleting the files.
They also have a wide variety of content for everyone, including sports such as ESPN, and FS1, on which you would be able to online stream FIFA.
The UI of YouTube TV is also really simple and easy to access as well. The application is compatible with all the viewing devices such as Roku TV, Firestick, Play Station, XBOX, and so much more.
You can simultaneously screen three screens at once and also create 6 personal accounts on one subscription. And each account can have different parental guidance settings.
What are the things we didn't like about YouTube TV?
YouTube TV offers additional $20/month 4K Content add-ons, but the amount of channels available for 4K doesn't seem worthy of an additional $20 price tag.
Although YouTube TV offers you a whole lot of regional content and local networks, it may face issues when you try to access them while you are not in that region.
It also sometimes showcases a difference when it comes to streaming quality as sometimes the streaming quality is upscaled from 720p to 1080p.
Why did we choose YouTube TV for FIFA streaming sites?
YouTube TV has the channels such as FOX and Fox Sports 1 in its package. So you can easily stream the World Cup on this platform, making it one of the best FIFA streaming sites.
You also get this by paying fairly less amount when you compare it to other live tv streaming services such as DirecTV Strean and Hulu Live TV.
Our review and rating on YouTube TV
YouTube TV is a popular TV streaming service and one which a lot of people love and trust.
It has its negatives, but they are all made up for with its great content library, simple UI, compatibility with most viewing devices and a simple subscription plan that is cheaper compared to the rest.
You will get the most out of YouTube TV, and you can also avail a free trial of it if you are a new susbcirber.
YouTube TV gets a rating of 3.5/5 stars.
Our recommendation on the best FIFA streaming sites from this list?
That was a long list of different FIFA streaming sites, but if you were to ask me which would I choose, I think you can probably guess that by my ratings. It is definitely Sling TV that I will recommend for Online FIFA streaming.
Why did we choose Sling TV as the best FIFA streaming site?
Personally, I liked Sling TV because it is so cost-effective and offers so many features that a lot of these premium TV streaming services are asking for.
For $35/month, if you choose the Sling Tv Blue subscription plan, you'll have access to Fox and Fox Sports 1.
Along with this, you'll be able to simultaneously share 3 screens at the same time, which is also equal to what YouTube TV offers.
You also get up to 50 hours of DVR space and compatibility with all major viewing devices, and all this for $35/month. I think it is a perfect deal if you are looking for a FIFA streaming site.
You can easily get to enjoy your matches and have the conveniences that all these major live TV streaming services provide.
But those are my thoughts, which one is your favourite? Do you agree with my choice, or do you prefer some other streaming site that will stream FIFA World Cup 2022? Do let us know in the comments down below!