What is HBO Max?
HBO Max is an on-demand streaming site that Warner Brothers Discovery runs. It has recently been making the news with its new merger with Discover Plus that would happen in early or mid-2023.
HBO Max has tv shows and movies that HBO has to offer to the audience; along with this, it also has the latest movies produced and distributed by Warner Brothers.
Although HBO Max is making some headlines, there are still many reasons why you might think twice about signing onto their streaming service.
Reason to look for sites like HBO Max
Reason 1 – Complicated Streaming Services
HBO Max always felt like a branding issue from the time they had announced that they would be releasing a streaming service with that name. I am saying that because HBO is already a channel on live TV.
HBO also has two other streaming services called HBO Go and HBO Now. You can access HBO Go if you have a cable connection to HBO, and HBO Now can be accessed by people who don't have a cable connection.
Now comes a third streaming service with the name 'HBO' in it. And that is HBO Max. HBO Max has all the things that HBO has to offer on both Go and Now, but with some more Max Originals as well.
Do you see my point? Isn't it confusing to know which one is which, and this is something that has been complained about since day one? They had said that they are launching a streaming service with the name 'HBO Max'.
People often get confused among the three services and aren't able to figure out which one is which.
Reason 2 – Expensive subscription plans
HBO Max has two subscription plans for its services. It has an ad-supported tier which is at $10/month, and an ad-free tier which is at $15/month. This makes it compete with Netflix in terms of the price range.
And websites like Netflix have been in the streaming wars for quite some time now, and they have slowly increased their price as they went ahead. This pricing point of HBO Max is their starting point.
So one can only imagine how much they will increase their subscription cost in the coming years.
This is inevitable because the amount of money these streaming services are spending on their Originals is nowhere near what they are getting back from these subscription models.
Reason 3 – Only Available in Selected Countries
HBO Max is currently available in only selected countries and not across the whole world, so chances are that if you are not residing in those countries, you would have to use a VPN to access HBO Max.
Which does make it the most expensive streaming service right now because it already has a price tag of $15/month for its ad-free supported plan.
And on top of it, you add your VPN charges and you at around $21/month money spent on watching the contents of HBO Max. That's a lot of money being spent, regardless of how good their content is.
Best HBO Max Alternatives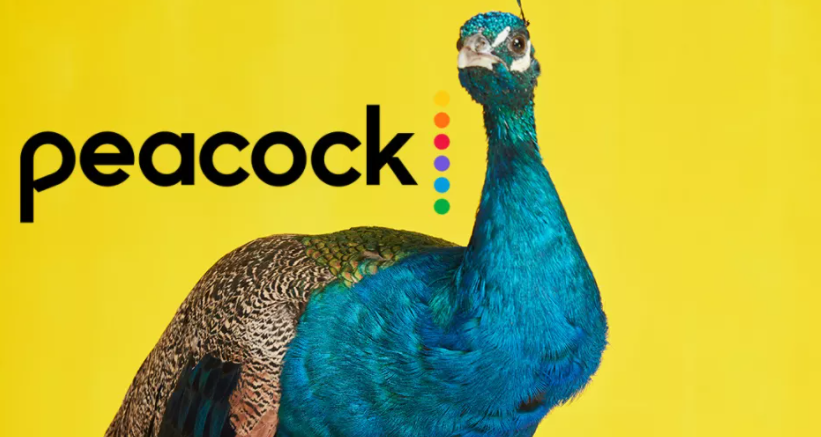 Peacock TV is a streaming service from the good folks at NBC Universal. It is a streaming service that has been gaining some reputation in the streaming wars that are being held between every major studio's streaming platform.
Peacock TV also has one of the cheaper subscription plans available across all premium subscription-based streaming services. I will discuss more about that in the coming sections.
Along with all this, Peacock TV also happens to stream a good content library ranging from their Originals to their live tv shows, as NBC does host a lot of late-night talk shows and many other live tv shows.
What we liked about Peacock TV
As I mentioned above, Peacock TV has some really nice content that they have been recently putting out on their streaming service, one of them being a great rom-com movie, 'Marry Me' starring J-Lo and Owen Wilson.
On its platform, you will also get to watch live late-night talk shows such as 'Tonight Show Starring Jimmy Fallon', 'Late Nights With Seth Myers', and many different shows as well.
And of course, the main selling point of all is its low subscription price. Peacock TV is available to watch for free with limited content from their catalogue.
But their subscription has two plans, a $5/month ad-supported plan and a $10/month ad-free plan with all the content they have to offer.
What we didn't like about Peacock TV
Peacock TV, even though it has a low subscription plan, its content is still limited, and most of its content doesn't make a lot of noise across the internet; they are released on its platform, people watch them and then don't talk about them a lot.
They are yet to have content that would genuinely make everyone on the internet really look at Peacock TV has a premium paying streaming service, they don't have shows like 'Peacemaker', 'The Boys', 'Stranger Things' that make the internet talk about them for a long time.
Also, Peacock TV is not available in a lot of territories and is not only available in a few countries, which is also a disadvantage from its side.
Why did we choose Peacock TV as an HBO Max alternative?
At the time of writing this article, Peacock TV doesn't have a truly ground-breaking series or movies available on its content library. And I feel it is also not trying to be a ground-breaking streaming service.
It is a service for the people who are more into laid-back, normal content that isn't very dramatic or earth-shattering. And if you are someone who is not into some of the serious content being put out, then I think you should give Peacock TV a try.
And their service is relatively cheap to watch when compared to other streaming services out right now.
Review and rating of Peacock TV
Peacock TV has a good content library available for you to watch and avail. It is priced at an attractive price point, starting from $5 and going all the way to $10.
If you are someone who likes to watch some light-hearted stuff and have a good time watching whatever it is that you have been wanting to watch on its platform, then I think you should give Peacock TV a try.
It's not a service trying to compete with other platforms like HBO, it is trying to create its own niche, and recently it has seen some success as well. For that reason, I would be rating Peacock TV 3/5 stars.
Paramount Plus
Now, if you want a streaming service that is trying to be in the big leagues of the streaming wars right now, then maybe you should take a look at Paramount Plus, the streaming service with some good content.
First of all, what a year Paramount has at its box office, with 'Sonic The Hedgehog 2' making over $400 Million Dollars and 'Top Gun: Maverick' making well over $1.3 Billion Dollars (!!) at the box office.
And now, you will be able to watch both of them on this streaming service.
That's what a lot of people have been saying about streaming services and theatrical releases, that if you release your film in theatres first and then put out those films on your streaming platform, that movie adds more value.
This is also the reason why everyone critiqued Warner Brothers' decision of putting all of their 2021 films day-and-date on HBO Max because the films just didn't add any value when they were on HBO Max.
Anyway, let's discuss the thing that I liked and didn't like about Paramount Plus.
What we liked about Paramount Plus
Paramount Plus is taking the streaming wars seriously, and it already has some great content in its pipeline; series such as 'Mayor Of Kingstown', and 'The Offer', have been widely appreciated by both the fans and critics.
As I mentioned above, they now have this year's biggest film so far, 'Top Gun: Maverick' streaming soon on their platform and along with all of their films that will be released in theatres as well.
And Paramount Plus comes at an attractive price point of $5/month with an ad-supported plan and a $10/month ad-free plan, just like you are getting on Peacock TV.
What we didn't like about Paramount Plus
As much as it is taking the streaming game seriously, they are still lacking a bit when it comes to creating Originals for its platform. Its newest Star Trek series wasn't received well by fans or critics as well.
And if you are thinking of being able to watch CBS as well on Paramount Plus, then you would have to subscribe to their highest paying subscription plan, which is for $10/month.
Paramount Plus, like Peacock TV and HBO Max, is also available in limited countries right now as well, so that would also be inconvenient for people staying outside of the States or countries where it is not available.
Why did we choose Paramount Plus as an HBO Max alternative?
Paramount Plus started fairly late when you compare it to other streaming services like HBO Max and more, which is why they have a limited number of shows and series in their 'Originals' catalogue.
But if you compare the price points between the two, then Paramount Plus does take the win in this competition, and they are both available in the same areas, so it would be easier for you to choose Paramount as well.
It doesn't have a vast content library right now, but give it a few years and Paramount will be able to show you what they have to offer competes with what HBO has to offer.
Review and rating of Paramount Plus
Paramount Plus is a fairly nice streaming service; they are taking this seriously and have a designated set of goals set. They are also a streaming service that does understand the value of theatrical releases.
Even though Tom Cruise had to fight with them to put 'Top Gun: Maverick' in theatres and wait for the right conditions for it to be released rather than simply releasing it on their platform like some Executives had pitched.
They are still understanding of the value that content adds up when it has first been in theatres and then on streaming, which is something that the old owners of Warner Media didn't care about.
For those reasons, I would be rating Paramount Plus 3.5/5 stars!
Prime Video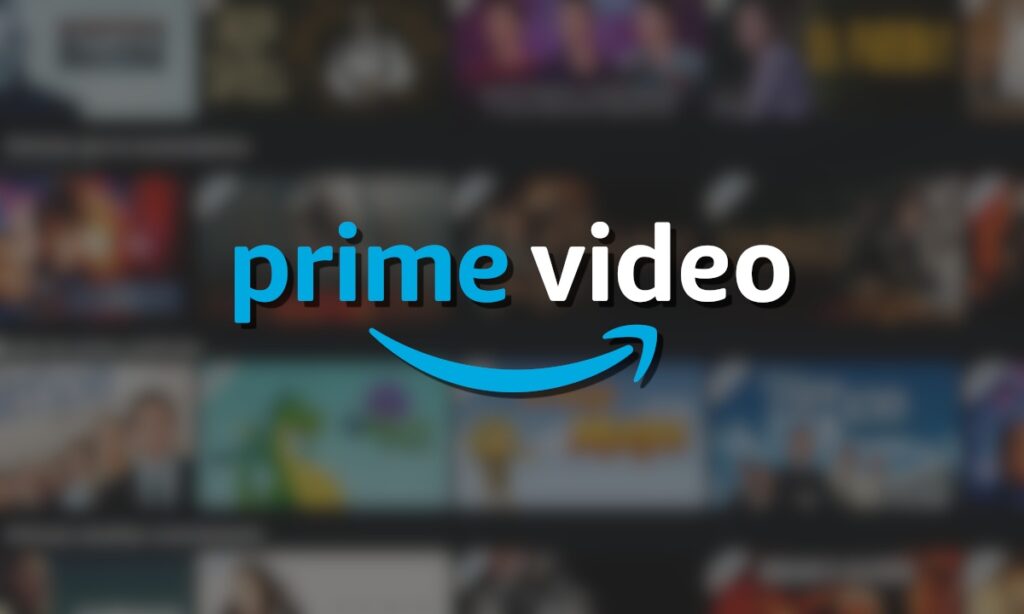 Prime Video is also an on-demand streaming service from the mega online shopping site Amazon. I am pretty sure you must have known about Prime Video, if not at least Amazon.
Amazon's Prime Video first started out as a rental service, something like what Netflix was back in the day, and in 2016 it relaunched itself as Prime Video, an on-demand streaming service.
And since its launch in 2016, Prime Video now has over 200 million subscribers all across the world, and maybe you can also be one of them. Let's discuss the things I liked and didn't like about Prime Video.
What we liked about Prime Video
Prime Video has an attractive price point of $9/month, where you will be greeted with everything that Amazon has to offer in its Prime membership.
You will get all the Originals of Prime Video, along with many different movies and tv shows they have acquired over the years. But that's not all. With Prime membership, you will get free shipping and discounts on the Amazon website.
If that's not enough, then you will also get an ad-free subscription of Amazon Music which has over 70 million songs! That's quite an attractive offer that Amazon has to offer.
And their content library is no joke. They recently made a deal with MGM to get their movies, such as all of the James Bond films, on their streaming platform.
Their Originals like 'The Boys' are killing it with the rating, and they are also going to stream the most expensive tv series in history 'The Lord Of The Rings: The Rings Of Power'.
What we didn't like about Prime Video
Prime Video has good content to offer, but then again, it is not a perfect streaming service. When you switch to the Prime Video service, you only have the option of two screens at a time.
Now, this might not be an issue for a lot of people, but if you are a family of more than four people and you would all like to watch something at the same time, then that will not be possible with Prime.
Especially some of their series like 'The Boys' is something that you really don't want to watch with your family cause then you will not be able to meet your parents' eyes for a long time.
Also read: The best Amazon Prime video alternatives
Why did we choose Prime Video as an HBO Max alternative?
Prime Video is a great HBO Max Alternative; it costs literally half of what HBO Max's ad-free subscription plan has to offer. Prime Video has really put out consistently good content.
They are also available worldwide, unlike HBO Max, for that matter. And on top of all that, you can actually watch some of HBO Max's Originals on Prime Video as well. Yeap, you read that correctly.
HBO Max's Originals like 'Peacemaker' and 'Harry Potter 20th Anniversary: Return To Hogwarts' are available on Prime Video because of Prime's worldwide reach, which HBO Max doesn't have.
Review and rating of Prime Video
Prime Video has become a good source of revenue for Amazon and looking at its success they have also launched another streaming service which is called 'Mini TV', which you can use on Amazon's shopping app.
This 'Mini TV' is a free streaming service, which is the most bizarre concept I have heard about a streaming service.
This just speaks to the volume of what Prime Video is making that they can launch a free streaming service and produce the most expensive tv series in the history of TV series.
I am a Prime Video user, and I am genuinely pleased with what they have to offer, because of which I would be rating Prime Video 4/5 stars!
If we are going to talk about on-demand streaming services, and we don't mention the biggest and the most successful streaming service (Netflix is the most successful streaming service right now, and there's no doubt about that), then it would be an incomplete list.
Netflix has been facing some, actually not some, but a lot of trouble recently, mostly because of its subscribers and their financial issue, but if we put all of that aside, you still have a very compelling streaming service.
At one point, Netflix and HBO Max were competing for the title of the 'Best Streaming Service', which is which, let's figure it out.
What we liked about Netflix
Netflix has a bottomless pit of content, more content than any paid on-demand streaming service right now has. Anyone who says otherwise hasn't probably used Netflix in their life or is just straight up lying.
Netflix also provides a compelling offer with its subscription plan. Now, I know its most expensive plan, a $20/month plan, is the most expensive there is in the world of streaming (apart from HBO Max).
But their content library is vast, and now they are also introducing Netflix Gaming on their platform. With no added cost, you can play paid games on their platform, making it a one-stop destination for all things entertainment.
And you would find basically all the A-Listers on its platform as well. Everyone wants to be on Netflix now.
What we didn't like about Netflix
Netflix, over the years, has been scrounging ways to make money, and for some reason, they have their content geo-blocked for it. They don't give access to all of their content depending on where you are accessing it.
Which is such a bummer because they have such an amazing content library, and even if you have their subscription, you still won't be able to access all of their content.
Netflix also has an ad-supported tier being launched later this year, which is great as it will open up a new source of revenue for them. But some of their licensed content won't be available on that tier because of their contracts with those licensed products.
Why did we choose Netflix as an HBO Max alternative?
When you put Netflix and HBO Max together, there's a comparison to have, that's for sure. HBO Max likes to have its content be of quality and wants its subscribers to watch all of their content.
In fact, they are recently reporting to remove some of their Originals content because they are not getting any views on them and have to pay money for having them stream on the site.
Whereas Netflix, on the other hand, just likes to keep the content on their platform, regardless of how good it is or whether or not you are watching or not, because of someone. They just have content for everyone.
And you are also paying the same amount between the two, so it's up to you if you want to try out Netflix over HBO Max.
Review and rating of Netflix
Netflix is facing issues now, but their new strategies, such as an ad-supported plan, releasing some of their movies in theatres first and giving those films a theatrical window of up to 30 to 45 days, are some things that Netflix said they would never do.
This is a very exciting time to be a Netflix subscriber because they are the ones that all the other streaming services see, and if it succeeds with Netflix, then the trend will be followed across different platforms.
I am a Netflix user, and granted, even I get exhausted just looking at their content library, but I would be lying if I said that their services aren't great. I would be rating Netflix 3.5/5 stars.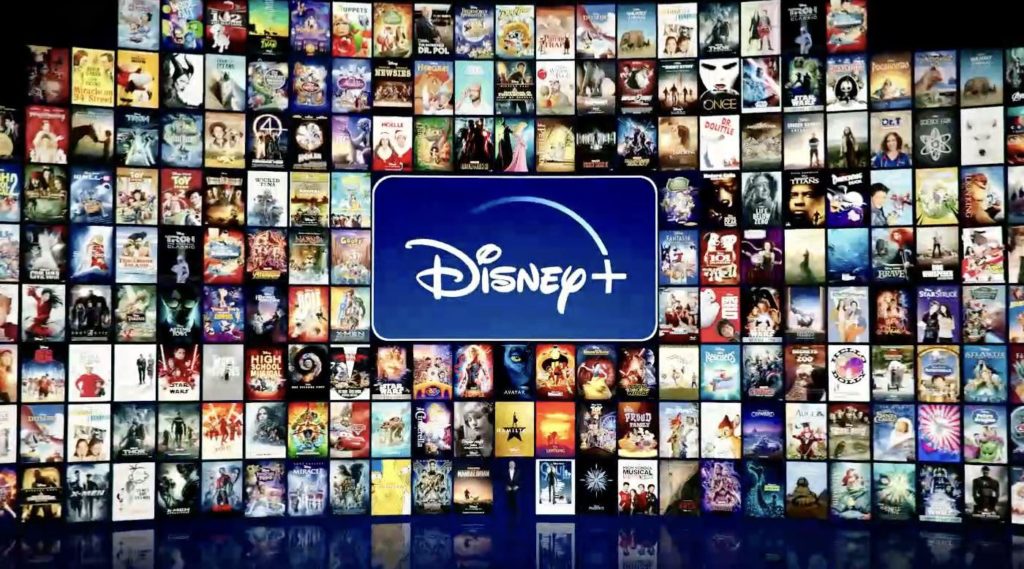 The streaming service from the House Of Mouse, Disney Plus, is the place where you will see everything that Disney has ownership of.
This means you have Marvel Studios, Pixar Animation, National Geographic, Disney, Disney Animations, Star Wars, all the films that 20th Century Fox has, and some Hulu content as well!
That's a lot of content in one streaming service; let's see if it is worth the price point as well or not.
What we liked about Disney Plus
Disney Plus has an extensive library of content on their platform, and they date back to the mid and early 90s as well. So, you can basically watch a lot if you choose Disney Plus as your streaming service.
Disney Plus also has an attractive pricing point (that has gone up since its launch and will continue to go up). It has an ad-free plan of $10/month and an ad-supported plan which it will launch soon, which would be around $8/month.
That's a good combination for the amount of content that you are getting. Let's talk about that in the next segment.
What we didn't like about Disney Plus
I mentioned that Disney Plus has a good combination for the amount of content that you are getting.
Those are words that I very carefully used because it has some great content on its platform like 'Hamilton', 'WandaVision', 'Mandalorian', and other Originals as well.
But lately, their Originals have been very moderate. They have a strong budget, and you can very clearly see it; nothing looks cheap, but what's cheap is their stories and their overall content.
I am not just buying their Originals; everything else that comes on their platform, the theatrical movies and licensed content, are all great. But their own productions have not been that impressive.
Why did we choose Disney Plus as an HBO Max alternative?
I chose Disney Plus because it is one of the top three streaming services in demand right now. Regardless of the quality of their content, they are still gaining subscribers for their platform, and maybe you would also be one of them.
Plus, it has a cheaper plan when compared to HBO Max, so that is also a draw towards Disney Plus.
Review and rating of Disney Plus
Disney Plus has some great content lineup, but that's all their previous work; they are mostly working on Nostalgia. All of their new content lineups are simply moderate, and that's a shame.
Still, for a price of $10/month, you still get a lot from Disney and maybe, hopefully, in the future, they will focus more on the quality of their content rather than the quantity of their content.
I would be rating Disney Plus 3/5 stars.
Our recommendations on the best HBO Max alternatives?
All of these streaming services have lots to offer; it should be up to you to decide which one suits the best for you. If you want something like a live tv experience, then I would suggest Peacock TV.
But then again, if you are looking for some great Originals, then you also have an option to choose from. If I had to choose any one of them, then I think I would have to go with Prime Video.
Why did we choose Prime Video as the best HBO Max replacement?
Prime Video is the only streaming service in this article to which I gave 4/5 stars, and that was for a reason. They have a great collection of content available on their platform.
And I also really appreciate the free shipping and listening to ad-free songs from it, another great collection of songs on Amazon Music.
But this was my pick. What about you? Which HBO Max alternative would you choose among these five, or do you use a different streaming service? Do let us know in the comments down below!