For those of you looking to download large files like the latest movies, anime series, software, games, and more here I have provided different Torrent clients for Windows users.
But before we look at the options let us see why do you need a torrent client or downloader for your PC?
The reality is that you cannot download a torrent file directly on your casual downloader. You will need to download torrent file over a torrent client and then move the file to your computer.
Torrent downloading tools are classified into two major categories
Cloud Software (Online Torrent Service)
Client Software (Offline or Computer Installed Service)
Both cloud and client services have unique benefits so I have made this list of torrent clients from both categories.
Client torrent sites offer free of cost service while cloud torrent sites let you mask your P2P habits. You can choose which torrent downloaded works best for your PC.
For those of you using Mac and Android devices
10 Working Torrent Clients for Android
Without further adieu, here are 10 Best Torrent Clients or Torrent Downloader for Windows in 2020
Top 10 Torrent Clients for Windows
BitTorrent https://www.bittorrent.com/
We start our list with one of the most used torrent clients of all time that is BitTorrent.
BitTorrent is one of the oldest torrent depositories which has a growing database due to its frequent updates and variety of verified torrents available.
The latest version of BitTorrent has convenient features. You now receive complete technical details about a torrent in a snippet while also being able to organize different downloaded torrent files as per their categories.
On the preferences windows of BitTorrent you get more features like paired devices, download scheduler, limit bandwidth usage, and more.
BitTorrent is a free to use torrent client for Windows. However, if you wish to get rid of the ads you can opt for BitTorrent Pro. The pro version of this torrent client is paid where you also receive unlimited customer support.
---
uTorrent https://www.utorrent.com/utweb-index
UTorrent is a torrent client just like BitTorrent. Both torrent clients are compatible with Windows and share identical features.
This torrent downloader has continued to provide users with complete torrent links since 2005. Many torrent subreddits and forums say uTorrent is an ideal BitTorrent alternative mainly because it was originally developed by BitTorrent Inc.
Except for the logo and theme color both torrent client sites have pretty much the same features.
UTorrent runs smoothly on the Windows platform with minimal software requirements.
---
Web Torrent https://webtorrent.io/
Web Torrent has one of the easiest interfaces for a top torrent downloader.
Users who find complex websites difficult to operate can easily find their favorite content on Web Torrent.
To download a torrent file on your Windows PC using this torrent client all you need to do is paste the torrent file URL on its main windows and you are done. The website does the rest, within a minute it automatically starts downloading that file.
This is a relatively new torrent downloader that was launched in 2017. However, it's simplicity factor backs the client to earn a place among well-established torrent downloaders such as BitTorrent and Utorrent.
Users also find it very convenient that web torrent runs directly on any web browser without the need to download any additional apk file. It is one of the only 3 working torrent downloaders on the internet that does not ask you to download an app.
---
BitComet https://www.bitcomet.com
BitComet is a combination of a torrent search engine and a platform to download other content without any charges.
On a Windows PC this torrent client has a reputation as one of the best download managers.
BitComet is a simple platform where you get all the features of a pro torrent downloader for free.
BitComet has a useful feature of long-term seeding through which it can fetch data from other peers who have 100% of that torrent file. This makes it very convenient for users to download files even when all the seeders go offline or the torrent gets stuck.
BitComet runs on an intelligent disk caching feature which puts less load on a hard drive for frequently accessed data. This improves the overall performance of your Windows system.
---
qBitTorrent https://www.qbittorrent.org/
qBitTorrent is a free open source torrent downloader that can operate on Windows, iOS, or Android devices
qBitTorrent meets all the demands that you would have from a torrent client downloader.
If you are looking for a torrent downloader that is free of any promotional advertisements then you should choose this Torrent client for your PC.
qBitTorrent has various customization options but despite that, it has an elegant display where you can find your torrent file. This is a perfect choice for a first-time torrent client on your Windows PC.
The search bar of qBitTorrent allows users to find downloaded or downloading torrent files. The UI lock feature in this torrent client is one of a kind.
To activate the UI lock all you need to do is click the yellow padlock in the top-right corner. You can also set a UI password for qBitTorrent.
Tribler https://www.tribler.org/
Tribler is a torrent downloader that functions on the principles of Tor like onion network. Here you can open or download any torrent links on your PC without any interruption.
Tribles sets the benchmark for downloading the best torrent downloader that works worldwide.
Through this torrent client, a user can download content as anonymous on their PC as Tribler cuts the direct link from BitTorrent swarm by placing three daisy-chained proxy servers. This feature only works for torrent downloaders or peers.
The Proxy support for seeders is currently still in its beta phase. If you wish to modify the anonymity settings all you need to do is go to Settings > Anonymity.
---
Vuze https://www.vuze.com/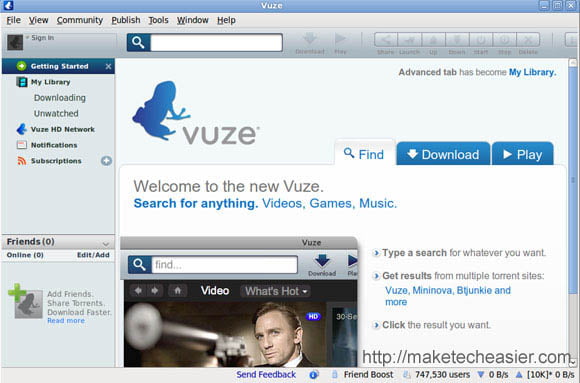 There is no better torrent downloader for Windows than Vuze when you look at usage and functionality.
Vuze has been an indirect competitor to BitTorrent or Utorrent for many years. It has all the features you would look for in a torrent client.
You can download torrents directly on the web through Vuze as it comes with built-in web.
Vuze also has added metasearch tools and its own high-quality torrent files supported by official sources. You have the option to convert and transfer files directly to different devices, a feature that is not available in most torrent clients.
Users can share torrents and also request a torrent file on the Vuze website. Support for iTunes integration is quite convenient features as well.
Overall, Vuze may not be an eye-pleaser like Tribler but it will provide you with enough features to make it your go-to torrent downloader.
---
Deluge https://deluge-torrent.org/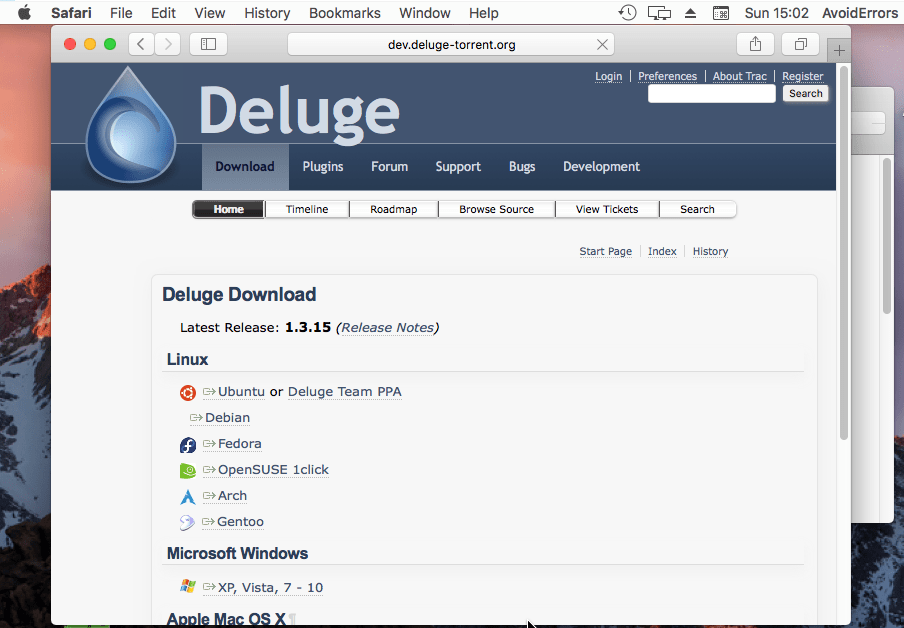 Deluge torrent client is a classic never judge a book by its cover example. The home screen of this torrent downloader looks very bland but once you get used to it you will be able to download movies, tv shows, music, games, anime and so much more.
Deluge is a lite torrent downloader that does not take a toll on your system while downloading torrent files. Along with support for Android, this torrent client also has it's own cross-platform through which it works well even on macOS and Linux.
Deluge has an extended line of features like per-torrent bandwidth limits, encryption, setting global and local peer discovery (LSD). A user can also enjoy a customized experience through its support for various first and third-party plugins.
---
Bitport.io https://bitport.io/welcome
Bitport.io is a torrent downloader that runs effortlessly on the cloud or as an individual cloud service.
In simple words to download a torrent for free on your Windows PC all you need to do is open Bitport.io, eliminating the need for a torrent client software or perform any kind of installation.
If you are a new user on Bitport.io first you will have to register and then log into your online account. Through the private servers of Bitport, you can download torrent links automatically.
When the file downloaded is complete on your Bitport id you get an option to transfer the file to your computer server.
The torrent client has a free version for Windows in which you receive 1 GB of storage. For unlimited storage and transfer speed you can subscribe to the premium version of Bitport.
---
Boxopus https://boxopus.com/
Boxopus is a good alternative to bitport.io as both torrent clients offer cloud-based torrent downloader service for Windows, Mac, and Linux.
You can use Boxopus if you wish to save your torrent files directly in Google Drive or Box accounts.
Boxoplus does not offer a free service they have a $1.50 per weekly, $14.50 monthly, and $50 per yearly plan. The pricing is somewhat reasonable if you are a frequent torrent downloader. For those of you who are looking for free torrenting options, you can always opt for uBitTorrent or any options from above.
CONCLUSION
Here are the best working Torrent clients for Windows tested by our experts. Feel free to comment below if we missed out on any options. This list will be updated as per the latest developments in the torrent client space so make sure to bookmark this page.