Voot is an Indian OTT platform launched in March of 2016 which is now owned by Viacom 18 Media. It currently has 1 million paid subscribers to it but like all the other media companies running to have their own OTT platform, Voot does fall short on great content.
It has mostly average web series which not a lot of people know about and runs on the fact that it provides all the content Viacom 18 owns and streams it 24hrs before they are aired on TV and frankly speaking you can see almost all of them for free on YouTube. That's why here's the list of Voot Alternatives you must check out if you want your money's worth.
Netflix is the big daddy of the streaming and was doing it before streaming was cool but its plans can be very expensive and free alternatives netflix are hard to come by. So is the problem with Hulu, actually Hulu has an even bigger problem, it doesn't run in India and Hulu Alternatives (Legal & Safe) are also very scarce but we found them for you.
List of best Voot Alternatives
| | | | | |
| --- | --- | --- | --- | --- |
| Name | Best For | Price | Our Rating | Website |
| JioTv | Live Tv | Free | 4/5 | App on Google Play and App Store |
| Mx Player | Entertainment | Free | 2.5/5 | https://www.mxplayer.in/ |
| Disney Plus Hotstar | All Media | Paid[$6.83 – $20.51] | 4.5/5 | https://www.hotstar.com/in |
| Amazon Prime | Movies | Paid[$4.5 – $13.67] | 4/5 | https://www.primevideo.com/ |
| Sony Liv | Entertainment | Paid[$4.09-$13.67] | 3/5 | https://www.sonyliv.com/ |
| Zee 5 | Entertainment | Paid[$4.09-$13.67] | 3/5 | https://www.zee5.com/ |
| Netflix | Web series | Paid[$2.72 – $10.93] | 4/5 | https://www.netflix.com/ |
1. Jio Tv
Jio tv comes with your Jio number and it has access to all the live tv shows and channels, literally all of them and the best part is that it is free!
Channels like Colors Infinity HD, MTV HD, VH1 HD, are all available on Jio Tv for free for which you have to pay for a subscription if you want to watch it on Voot.
Price of Jio TV
Free of cost.
Features of Jio TV
Free Live Tv
Access to premium channels for free
Access to Olympics and Paralympics
HD Channels
No Buffering
Free movies
Pro and Cons of Jio TV
Pros
Cons
1. Free access to Premium channels
2. Easy signup
3. HD Shows
1. Not available on Laptop
2. No casting option
3. Live shows can't be rewatched
Review on Jio TV
Jio TV is really one of a kind and is a very good Voot alternative. You can watch your content from the comfort of your own phone, without any subscription option! And plus it has the added nostalgia of setup box like Tata Sky and Dish Tv which are forgotten now in these times of streaming!
Rating on Jio TV
Jio Tv is rated 4.0/5 stars on Google Play by approximately 340,000 people and we give it 4/5 stars
2. MX Player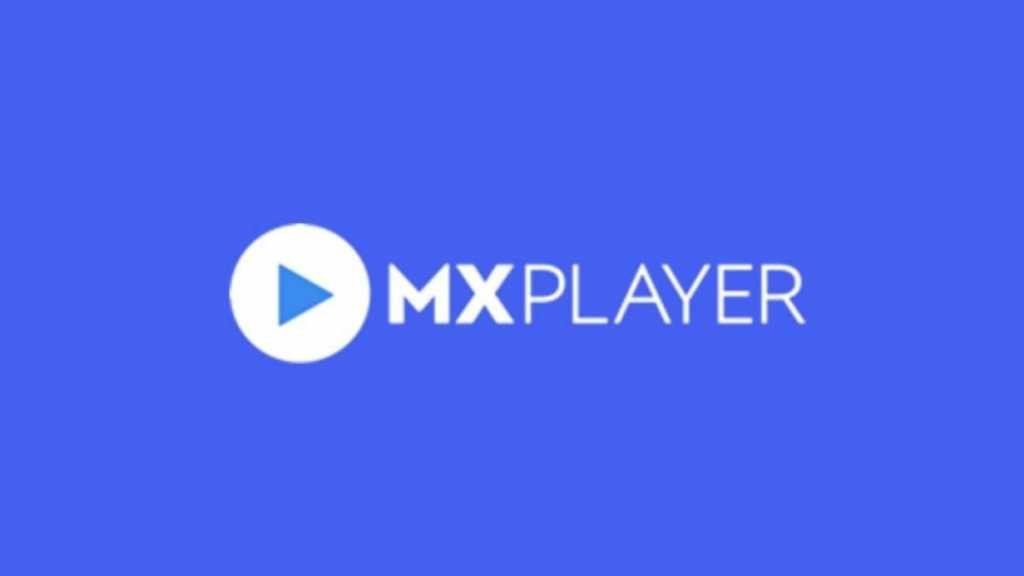 MX Player is like UTV Action, it shows you majority of time cringy stuff but has some few gold among that cringy stuff. Like Jio TV, MX player is free to access but it is a streaming service of Jio TV.
It has its own originals and a majority of them are decent but it has Hindi shows of Voot Select that you can watch for free which makes it a great alternative to Voot.
Price of MX Player
Free of cost
Features of MX Player
The content can be accessed for free
Music
Voot Tv shows
Fire Tv app
Pro and Cons of MX Player
Pros
Cons
1. Free of cost
2. Good UI
3. Available on Fire TV
1. Ads
2. Cheap Web series
3. Decent video player
Review on MX Player
MX Player is an alright streaming service that runs on ad money and produces a lot of cheap content, it is a great free alternative to Voot if you want to watch its shows for free but overall it pails in comparison to other streaming services available.
Rating on MX Player
MX Player has gotten a rating of 4/5 on Google Play by over 10 Million people but due to its Cheap content and overabundance of ads we give it 2.5 /5 stars
3. Disney+ Hotstar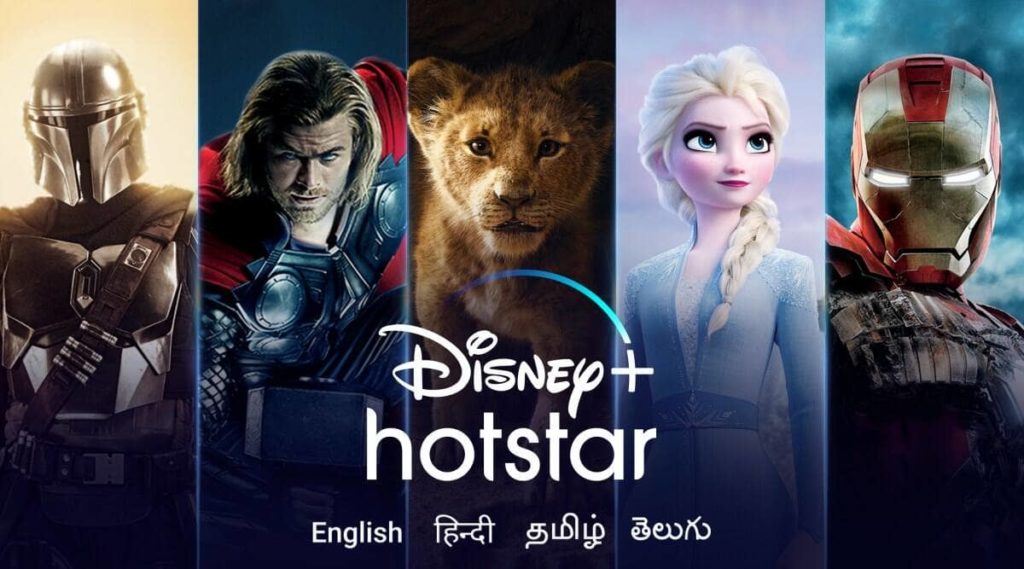 Disney+ Hotstar or as previously it was known as Hotstar is one of the best streaming service you can get in India right now. Hotstar which is part of the Star India Media company was previously owned by Fox. But since in May of 2019 Disney bought Fox and started its own streaming service called Disney+, it launched in India by adding itself to Hotstar rather than starting from scratch.
Disney+ Hotstar has the bests of everything, it has movies and series from everything that Disney owns i.e Fox Studios, Pixar, Marvel Studios, Star Wars, National Geographic and Disney itself along with it features everything Hotstar has to offer such as its own Originals, IPL T20s, Hindi movies, Live news, HBO Shows and more.
It literally is Disney PLUS Hotstar as you get the bests of both worlds.
Price of Disney+ Hotstar
Price and plans of Disney+ Hotstar changed from September 1st 2021. It had first divided its plans into two simple categories Hotstar VIP and Hotstar Premium but now they have merged both and have introduced 3 subscription plan.
Mobile plan (With Ads): $6.83/Year
Super Plan (With Ads): $12.30/Year
Premium Plan: $20.51/Year
Features of Disney+ Hotstar
Marvel Web Series
Exclusive IPL streaming rights
5.1 Dolby Audio
4 Screen at a time (Premium)
Hotstar Originals
Exclusive Disney+ content
Pro and Cons Disney+ Hotstar
Pros
Cons
1. Value for Money
2. Servers don't breakdown with heavy traffic
3. Available on Fire Tv
1. Ads on subscription as well (except Premium)
2. Mobile app breakdown quite often
3. Some Disney+ content not available
Review on Disney+ Hotstar
Disney+ Hotstar provides with content more than you need frankly. It's subscriptions with ads are admittedly a Money hungry scheme but other than that you get bang for your buck and it provides much better content than Voot at a cheaper rate (Super and Mobile plan).
Rating on Disney+ Hotstar
Disney+ Hotstar gets a rating of 4.5/5 stars from us
4. Prime Video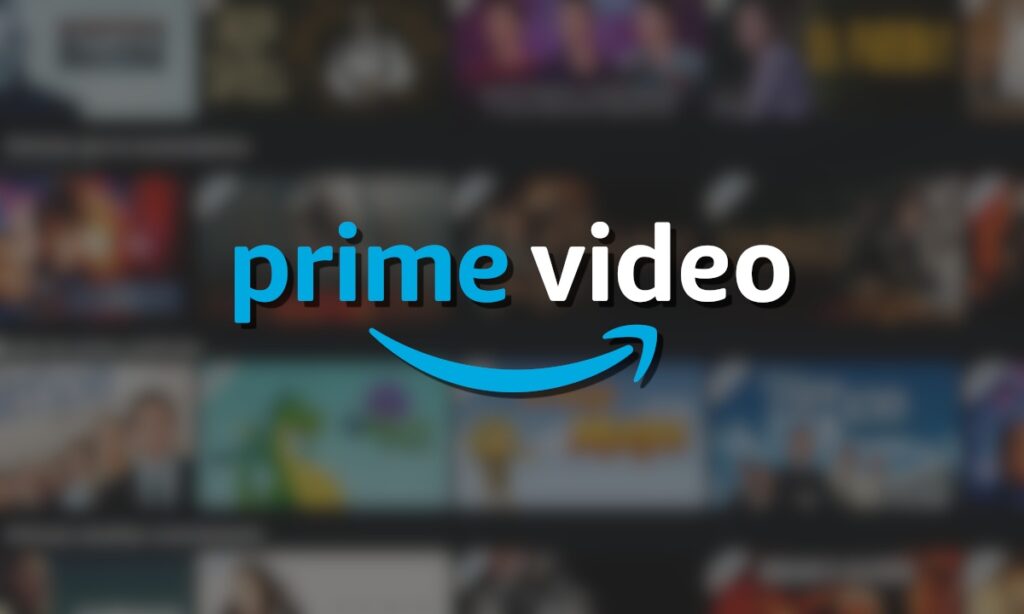 Prime video is a streaming service from Amazon and it holds very strongly when it comes to the competition between the OTT Platforms right now. It is a great replacement and an app like Voot and surpasses it by miles.
Prime video Originals don't necessarily focus on quantity but rather much more on quality. They are less in number when compared to other giants like Netflix but they are really good. And Amazon recently paid $400 million dollar on a single season of a new Lord Of The Rings web series! Making the most expensive web series to date!
Plus due to the pandemic, a lot of producers have been releasing their new films on OTT Platforms and Prime Video is a prime contender (sorry) for them to release their films strictly cause of the number of subscribers.
Price of Prime Video
Prime has a very simple subscription plan
3 month plan: $4.5/ Three months
Annual Plan: $13.67/Year
Features of Prime Video
Shuffle episode
Watch Party
Offline viewing
Parental Control
X-Ray, know behind the stuff
Also Read: How to check the Download Limit on Amazon Prime Video?
Pro and Cons of Prime Video
Pros
Cons
1. Prime Music and Prime Services
2. Great Web series and movies
3. Pocket friendly subscription
1. No live TV
2. Only 48 hrs of Refund (Except in Europe)
3. Doby 5.1 not available on all content
Review on Prime Video
Prime Video is a ridiculous bang for your buck if you consider how much you are getting for the amount you pay. Not only do you get all movies and web series but you also get fast deliveries on your products and a subscription to Amazon music as well!
It has the latest Bollywood movies and a great content library. If you are going to spend $13.67/ Year then I would rather advise you to spend it on Prime than on Voot as it is superior and definitely a better replacement to Voot.
Rating on Prime Video
Prime Video gets a rating of 4 / 5 stars
Sony Liv is an OTT Platform by Sony Networks and this is a streaming platform that has fairly good web series and movies but has nothing too extraordinary about it that sets it apart from the competition.
It is a decently built OTT Platform and some of its series like Scam 1992 and Avrodh have made a certain buzz. It's biggest push was the 2020 Tokyo Olympics that were held last August, where Sony had the exclusive rights to telecast the Olympics but people were smart and avoided paying another streaming platform's subscription and watched it live on Jio Tv.
Price of Sony Liv
Sony Liv has to have the most complicated subscription plan yet.
So it has a LIV Premium Plan
1 month plan: $4.09/month
6 month plan: $9.56
12 month plan: $13.67
It also has a LIV Special+ Plan
12 months plan: $5.46
And if this wasn't confusing enough, it also has a WWE Network Plan
12 months Plan: $4.09
Features of Sony Liv
Exclusive Sony network streaming rights
Good Original content
Multiple subscription plans
Pro and Cons of Sony Liv
Pros
Cons
1. Rights to all sports broadcasted on Ten Sports
2. Good library
3. Good UI
1. Convoluted plans
2. No subtitles
3. No video quality setting
Review on Sony Liv
It is a decent OTT Platform that needs to come up with something that makes it stand apart from other OTT giants like Prime, Disney+ Hotstar and more. Still a better investment and a good competitor to Voot.
Rating on Sony Liv
We give Sony Liv a rating of 3 / 5 stars
Zee 5
Zee 5 is an OTT Platform that is run by Zee Entertainment Enterprise. Zee 5 is an interesting platform because it clearly is trying to produce good content and try to stand out from the competition. And it has also managed it sometimes with its movie like Chintu Ka Birthday and it really surprised a lot of people when it got the exclusive rights to stream Friends: Reunion from HBO Max!
And since it is owned by Zee Entertainment, it also has the rights to share their content as well.
Price of Zee 5
Price and plans of Zee 5 is simple and as follows :
3 month plan: $4.09
12 month Plan: $13.67
Features of Zee 5
Live Tv
Zeeplex
Content released before TV
No ads
Pro and Cons Zee 5
Pros
Cons
1. Zee exclusive
2. Live Tv
3. Tie up with Mobile Networks for Subscription
1. Bugs on the website
2. No enough word of mouth
3. Limited good content
Review on Zee 5
Zee 5 is clearly trying to stand apart from the competition by trying to please the majority of the audience but it still needs something to define itself.
Rating on Zee 5
We would give Zee 5 a rating of 3 / 5 stars
Netflix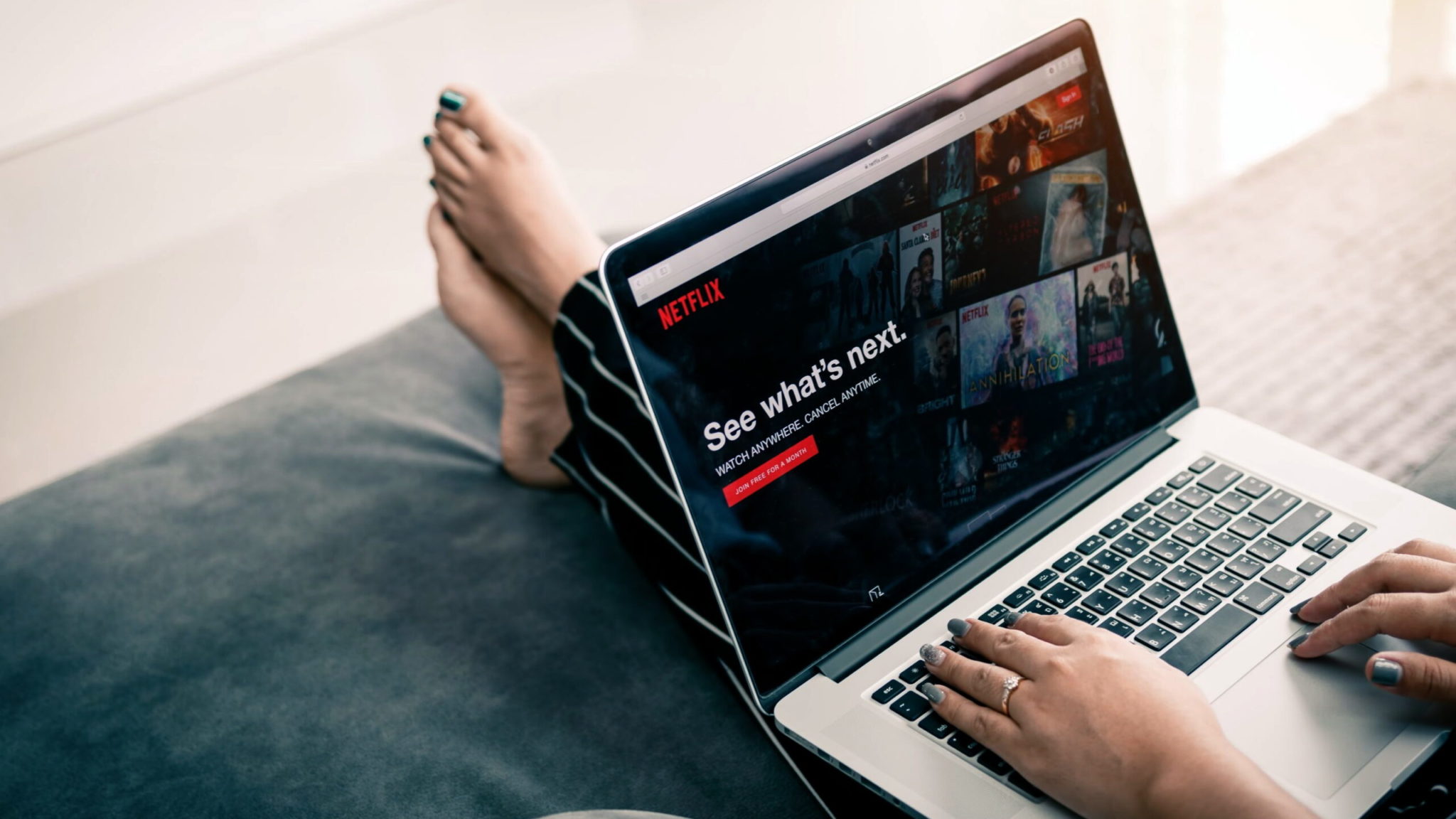 Of course, the grandfather of all streaming services – Netflix. Netflix right now has some competition in the market but it is still the dominant king of streaming. Netflix launched in India back in 2016 and soon in 2018 with Sacred Games it became an instant hit in India.
Netflix has been in the streaming service since 2007 and from then the company has learnt how to stand out from the rest, which these smaller platforms like Sony Liv, Zee 5, MX Player, Voot are struggling to find.
Price of Netflix
Most of Netflix revenue comes by charging a fee to its users. Price and plans of Netflix are divided into 4 plans and is the most expensive plan scheme compared to all the Platforms mentioned in this article.
Mobile plan: $2.72/month
Basic Plan: $6.83/month
Standard Plan: $8.88/month
Premium Plan: $10.93/month
Features of Netflix
No ads
Play something
Original movie released every weekend
Interactive web series
Limited series
Stand ups
Pro and Cons of Netflix
Pros
Cons
1. Best in the business
2. Award winning shows and movies
3. Great stand in the Market
1. Too much content
2. Expensive subscription
3. No in-built watch together
Review on Netflix
There is no doubt in the fact that Netflix is the king of the streaming service. They have put themselves so top that famous directors and actors want to work FOR them. No other streaming service has been able to pull that off till now.
But it isn't perfect. With the plethora of content, people don't know what to watch and end up watching what's trending and this sometimes overshadows some actually good shows and movies on Netflix. Plus Netflix is expensive, and they know that and are trying out various plans to cater to its Indian audience. But it is definitely a great voot alternatives.
Rating on Netflix
We would give Netflix a rating of 4 / 5 stars
Final note
In Final note, I would just like to say that it may seem like I hate Voot but the bottom line is, it's not that great. It's content is limited and doesn't generate good word of mouth and most of them can be watched for free on sites like MX Player or Jio Tv.
If you're going to spend your hard-earned money to spend some quality time with your family and enjoy a good series or movie then you are better off not spending it on Voot and spending it on the above streaming platforms.
Hope you liked our article on best voot alternatives. If you have something good in mind comment below and we would be happy to add it here.