What is Lionsgate?
Lionsgate is actually a movie distribution company that sells and shares the films to the theatres near you. They also produce their own movies that they distribute.
They have produced films such as the John Wick series, Hunger Games series, and many more popular films that you must have heard about.
Just like all the major film-producing studios, Lionsgate has also stepped into the world of streaming with their product: Lionsgate Play.
But as many have recently figured out, maybe streaming isn't the game changer everyone thought it would be. And that's also true for Lionsgate Play.
Reason to look for sites like Lionsgate
Reason 1 – Not Enough Content
Lionsgate Play has recently joined the streaming wars by launching in the year 2019. Since then, they have seen slow growth on their platform.
Part of the reason behind this is the fact that they just don't have that much content. All streaming services run on content for which the consumer pays.
If you don't have content on your platform, then why would any consumer would purchase your product?
Reason 2 – Costly subscription plans
Lionsgate Play has a fairly expensive price tag attached to it. And the things it has to offer aren't exactly up to the money they are asking from you.
And in a world where you have to pay for every piece of entertainment, it just seems too much to pay for something that is not that entertaining. 
Reason 3 – Not very successful
Lionsgate Play hasn't seen a lot of success with its platform. They keep on trying out different schemes to garner more customers, but so far, nothing has happened.
Now, I don't know about you, but I wouldn't want to be a part of a service that is already not doing very well and has some better alternatives available that provide a better service.
The Best Lionsgate Play Alternatives
Amazon Prime Video
Amazon Prime Videos is one of the biggest streaming giants available to use. It has been widely appreciated for its originals and movies.
It is one of the better Lionsgate substitutes because not only do you get great originals like The Boys, Marvelous Ms Masel, and Truth Seekers.
But thanks to the pandemic, most of the new movies that are being released in the movie halls also stream on it within 30 days of the movie's released dates, depending upon the movie rights.
What we liked about Amazon Prime Video
Amazon Prime Video is very intuitive; it offers you with a great package. When you purchase the Prime Video subscription, you also get a free Amazon Music subscription and free deliveries on your Amazon products.
That makes Prime Videos a great value for money, considering the amount you are paying for the services that you are benefitting from.
You also get access to 4K content with Dolby Digital Plus Sound Output on all of its programmes and series that prime has to offer to you. 
What we didn't like about Amazon Prime Video
There aren't many things that I found that I didn't like about Prime Video, but nothing on this planet is perfect, and neither are Prime Videos.
Prime Videos doesn't have a good AI system that recommends you something that you would like. Its recommendations are usually poor and not up to the mark as something like Netflix's.
Prime Video also doesn't feature more than two streaming screens simultaneously. So, for example, if you are a family of four, all four of you can't watch something simultaneously; only two of you can.
Also Read: How to check the Download Limit on Amazon Prime Video?
Why did we choose Amazon Prime Video as a Lionsgate alternative?
Amazon Prime Video can very well be your go-to space for your entertainment. It has some of the best originals that are both critically rated and fan favourites as well; you also get so many old and new movies on it as well.
It is better to Lionsgate in most of the ways possible. You get more content, you have to pay more, but then again, the services that they provide you with are unparallel to what Lionsgate Play has to offer.
Review and rating of Amazon Prime Video
Like, I have mentioned, you get a lot when you join the Prime Video series, and it turns out to be a great value for money.
Prime Video offers a great service to its users, and then again, you are paying less and getting more of it.
I am a prime user, and I am very satisfied with the content it provides. I usually stream most of my movies and shows from there itself. And for that reason, I would be rating it 4/5 stars.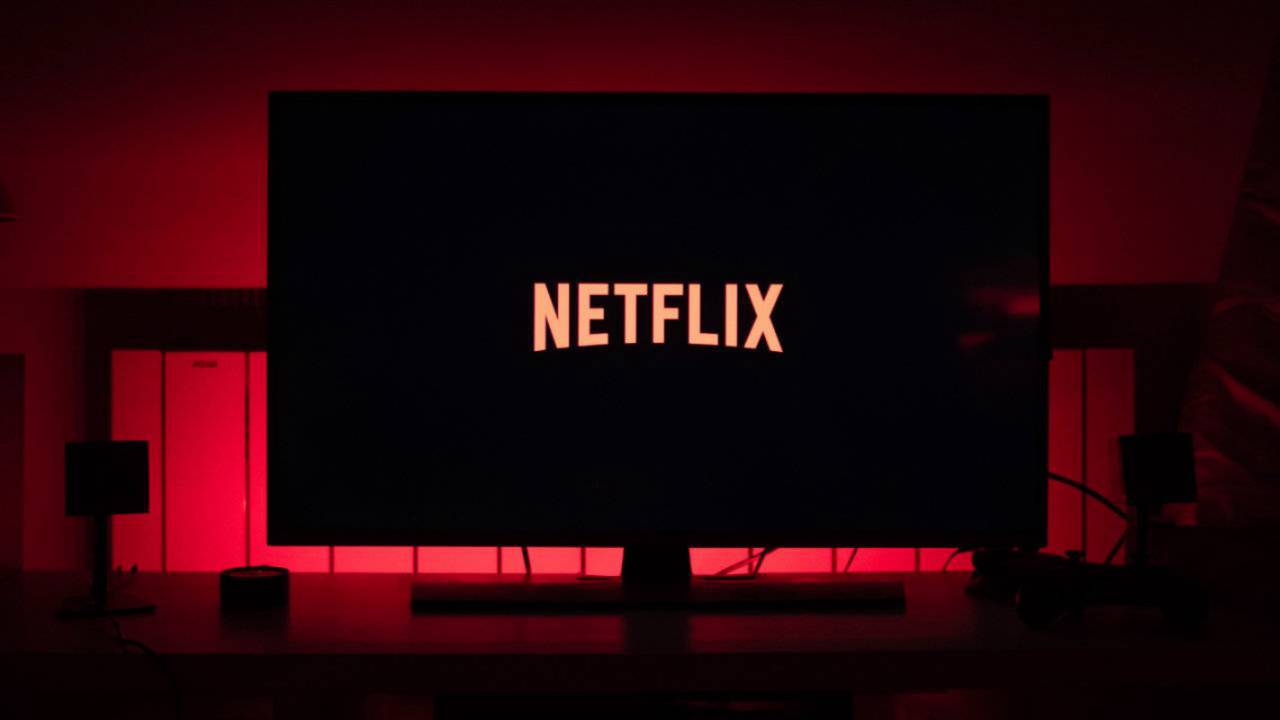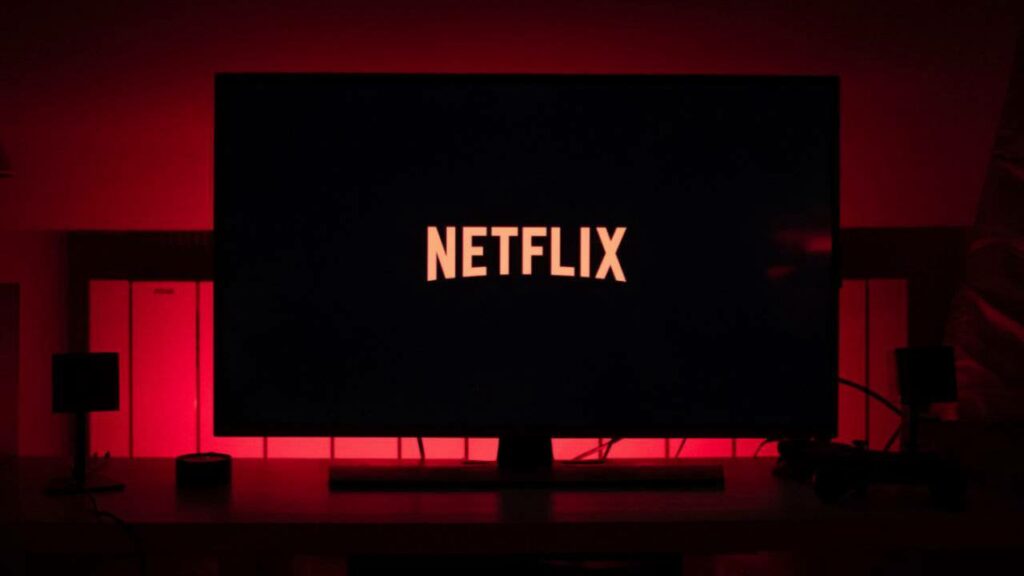 Netflix, the original one, that started it all. Even though it has been in the news lately for all sorts of troubling reasons, but it is still better than Lionsgate in many factors.
Its shows still create a huge trend across the world; see, for example, Squid Game and Stranger Things Season 4, for that matter.
The song 'Running up the hill' was featured in Strange Things Season 4, and it became the #1 song across all platforms for several weeks because of how popular Stranger Things is.
What we liked about Netflix
Netflix has a huge variety of options. It is frankly too much for anybody to consume. They have laid out content for each and every demographic and have made shows for all of their customers.
If you want some action/thriller content, you have films like 'The Gray Man', if you are into watching Award-winning films/series they have 'Bridgerton', 'Stranger Things', if you are into Rom-Com then they have all sorts of things.
Basically, you get the point, right? They have shows and series for everybody and anybody. You will find something for yourself on Netflix. Maybe not so easily, because of the fact that how much it has in store. But, you'll surely find it.
What we didn't like about Netflix
Netflix's subscription plan is still relatively higher compared to other streaming platforms on the market.
It makes sense for them because they are the oldest and have gradually increased their prices for the amount of money they are spending on Original content and buying rights to other content.
But for, the average everyday user will find its subscription plan a bit pricey. They also are now starting an ad-based plan that would surely piss some people off.
Even the ad-base plan will have some content not available on it because of streaming rights Netflix has with other producers and companies.
It's a bit complicated to explain it, but just know that all the Netflix Originals would be present on the ad-based plan; it's just some content that is not Netflix's would have to sign a deal to allow ads on their programs. 
Why did we choose Netflix as a Lionsgate Play alternative?
Netflix has so much to offer when you compare it to Lionsgate or Lionsgate Play. It genuinely has so much content, compared to Lionsgate, that you would not even remember what Lionsgate is.
It also has many different options in terms of screens and the type of resolutions in which you can stream its content.
And the best part of it all, you can even watch some of Lionsgate movies on Netflix itself, so you are not missing much of the action anyway if you choose Netflix!
Review and rating of Netflix
Netflix is not having the best time right now. It has recently lost about 1 Million subscribers, and the content that people watch the most on it is not their originals.
They are trying out new sources of avenues that they have previously said they would never choose to go to.
Such as having an ad-supported plan, giving some of their films a theatrical release and then streaming them on Netflix after about three months of their release. And many more.
But the thing still remains that Netflix is an undisputed king when it comes to Streaming. It has years of experience and has great content on it as well!
And for that reason alone, I would be rating Netflix a solid 3.5/5 stars.
Apple TV+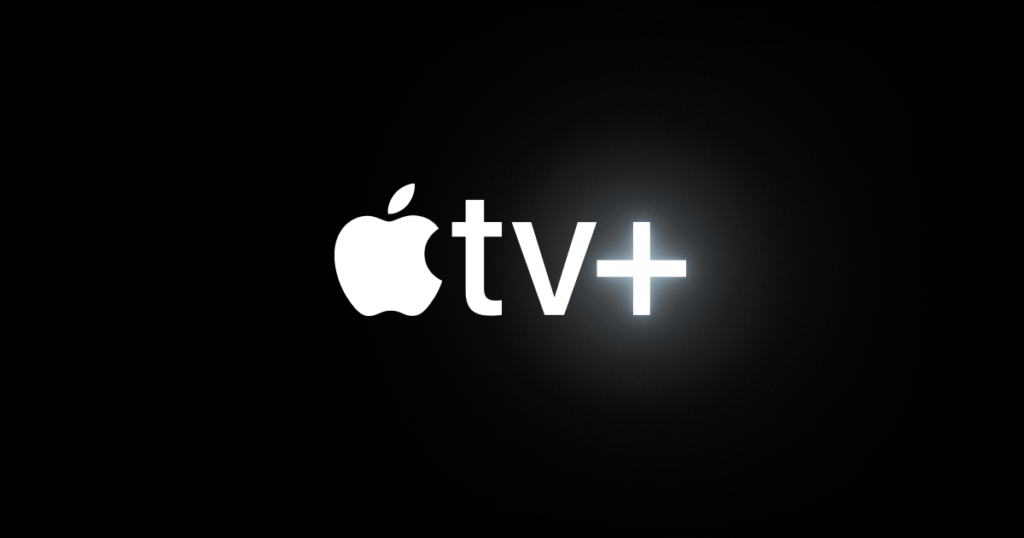 Apple TV+ comes to us from the good folks at Apple, the multi-trillion dollar company! At this time, the company is held at a value of $3 Trillion Dollars… only!
Apple TV is a different concept, that is a hardware device, something like the Firestick, but Apple TV+ is a streaming platform, something like Amazon Prime Video.
And recently, Apple TV + has been doing really great when it comes to streaming. This year at the Oscars, their film 'Coda' won the Oscar for Best Film, and their series 'Ted Lasso' has also been doing really well.
What we liked about Apple TV +
Apple TV + has limited options, sure, but the content that they deliver it to you is pretty exceptional and very unique compared to other streaming giants.
Its shows like 'The Servant', 'Ted Lasso', 'See', 'The Morning Show' are very well rated both by the critics and by the audience as well.
It is also relatively cheap compared to other streaming services, which is also a surprise because it is coming from a company that charges $1000 for a monitor stand.
What we didn't like about Apple TV +
Apple TV + has a lot to offer when it comes to the content, but its services are still somewhat moderate.
The app heavily relies on Apple's ecosystem, so if you are a user that is using anything but an Apple product, then you would find it a bit difficult to stream from the application.
Apple TV + also is very secretive about its features than sharing it on the internet for everyone to see.
Are you not happy with Apple TV+? We have got you covered with the best Apple TV+ alternatives.
Why did we choose Apple TV + as a Lionsgate competitor?
Apple TV + has some advantages over Lionsgate Play that make it a great Lionsgate play competitor.
It has a great set of original content on its platform, and Apple isn't necessarily trying too hard to attract more customers to its platform. They are valued at $3 Trillion Dollars, so it is not like they are dying to have some money.
This is more of a feature to make their existing customers satisfied and keep them to continue using the Apple products, but also attract some more people if they are interested in their content.
Review and rating of Apple TV +
Apple TV + is for the niche audience; they are not trying very hard to attract new audiences. They have a lot of money to spare, and they are using that very efficiently with this streaming service as well.
It is not too overpriced; it's got a good collection of content, and f you already are an Apple user, then you would get some more exciting offers for Apple TV +.
Philo TV is a different streaming service when compared to something like Lionsgate. It is a live TV streaming service that is among the cheapest live tv streaming service you can ask for.
The subscription for Philo TV starts at about $25 Dollars only. And it has numerous amount of live TV Channels that you definitely won't be getting on Lionsgate Play, for that matter.
Philo also offers you with some additional features that you can expect from a live tv streaming service, which we can discuss now.
What we liked about Philo TV
Philo TV is relatively cheap when compared to other live tv streaming providers. Over here, you get most of the channels that you would be using on your tv service provider, but at a fair price.
You also get additional unlimited DVR recordings, so you can save as many as shows and programs that you might like to see later when you are free.
The great thing about Philo TV is also that it allows you a seven-day free trial of its service, so you can also check out their services and then see if it is worth your money or not.
What we didn't like about Philo TV
Philo TV is not a streaming service like Lionsgate Play alternatives. It doesn't have its own movies, or TV shows, or Originals. It is a plain, simple, live tv service provider that does it all on a streaming service.
This could be a disappointment for some people, and that is acceptable. But it does have channels on its platform that do stream movies and TV shows, which are not available on Lionsgate's platform.
Why did we choose Philo TV as a platform like Lionsgate?
Many people nowadays are switching from cable tv to streaming services. Philo TV, on the other hand, is a good hybrid of both the worlds. You not only get to continue on services that you liked from Cable Tv.
But you also get to move on to the world of streaming and get access to some of the content that you must have been missing when you were on the cable connection. This list is for everyone who is looking for Lionsgate competitors.
Review and rating of Philo TV
Philo TV is not exactly a site like Lionsgate, but it is not trying to be one as well. It is a different application on its own and is something that would be different for some people but familiar to others as well.
You sort of get the best of worlds in this one package, and the price that you are paying for this service is also relatively low compared to what they are usually for. I would be rating Philo TV 3.5/5 stars.
Tubi TV
Tubi TV is in a different league altogether. It has taken the 'paid' out from the 'paid streaming service', and it provides only free movies and tv shows on its platforms.
Tubi has partnered with different platforms and producing companies to get the rights to stream on its platform. And it does all of this by providing you ads in between the movies and the shows.
Tubi has a content library that people would find interesting when they come across it, and watch it on its platform. If you are looking for something more about tubi tv then we have written in detail on everything on tubi tv.
What we liked about Tubi TV
Obviously, the biggest plus point that I think everyone would appreciate is the fact that Tubi is free to use. It does provide a content library that has some recognisable tv shows and some movies that people would love to watch for free.
It is also not an illegal site where you are torrenting anything, all the movies and files available on Tubi TV are either owned by them or they have the rights to stream them on its platform.
What we didn't like about Tubi TV
Although Tubi TV has some free content on its platform, boy, oh boy, it is some content. Don't expect it to have the latest and the best movies ever. In fact, just expect the total opposite of that.
The majority of the movies available on Tubi TV, are actually TV movies, i.e. movies that are designed to be shot and released on tvs. They are the names of the films that you may have.
Why did we choose Tubi TV as a Lionsgate Play alternative?
It is not exactly a Lionsgate substitute but is somewhat close to it when it comes to delivering out content for the price of $0 Dollars. As I have mentioned above, this list is for everyone and anyone.
It is not for a specific group of people; some people are looking for Lionsgate Play alternatives just because they can watch something for free that would entertain them for some time.
Maybe this can be something that you might be interested in.
Review and rating of Tubi TV
Tubi TV is personally not my favourite application on this list. I am not a big fan of the content they have on display. Yes, it is free, but that should also mean that you are giving something of value.
It has some value, don't get me wrong, but you really have to find and look for it. Maybe you would find it to be better than I did, but I would be rating Tubi TV 2.5/5 stars.
Pluto TV is also something like Philo Tv, where basically you can watch live television and channels but also stream movies and shows for free. It is a combination of both Philo and Tubi.
The great thing about Pluto Tv is that it is owned by Viacom 18 and has content that is relatively better when compared to something like Tubi Tv, for that matter.
Its monthly active members tally around 20 million users, which is a strong number when you compare it to other streaming sites that stream for free.
What we liked about Pluto TV
Pluto TV is free to access, and that has to be a major plus point for any given condition whatsoever. You are not only welcomed with a free price tag, but you also get access to live channels that are owned by Viacom.
Since it is coming from a company like Viacom, the services are guaranteed to be of a good quality with some decent features that you would normally not get on a free streaming service, for that matter.
Their service is also available in the majority of the countries, so you can rest assured that you will be able to access the site in your country and watch their content for free on its platform. 
What we didn't like about Pluto TV
Since it is a pitch between of Philo TV plus Tubi TV, one would definitely expect features of both. And even though it delivers on some features, it is not all that perfect.
Pluto TV doesn't offer any DVR Recording space. This roughly translated to the fact that if you miss your favourite TV show or movie, you won't be able to record it and save it for later to enjoy it.
The channels you get to watch on its platform aren't also the full length in duration. Many of the live tv channels have their durations shortened for this free service, and you won't be able to watch the full show.
Not happy with pluto tv? Pluto not avalible in your country? We have got you covered with the best pluto tv alternatives.
Why did we choose Pluto TV as a Lionsgate alternatives?
Pluto TV is free to use, and that is a big plus point when compared to Lionsgate, for which you will still have to pay some money.
Pluto has a good ratio of movies and TV shows on its platform that you won't be able to watch for free if you decide to stream on Liongate.
It is definitely preferred by many people because of its services, and maybe you will like it as well.
Review and rating of Pluto TV
Pluto TV is not a streaming service through and through. It is a combination of both streaming, and Live TV, that you might find useful if you get it through.
We here at GeekyMint, have used it, and some of our team members really appreciate it for what it is worth. You might also just fall in love with free tv streaming when you use it.
But for now, I would be rating Pluto TV 3/5 stars. It is a solid streaming site that is not directly competing with Lionsgate or Lionsgate Play but is creating its own set of fan base.
Max
If you are wondering what's Max, well you must have already known about it as it was called 'Max' before. They dropped HBO because they were integrating Discovery Plus with the streaming service.
This move was not appreciated by a lot of people because 'HBO' as a brand has established its name in the industry and removing it with only leaving 'Max' behind seemed a bit like an idiotic move.
However, the streaming service as a whole has been pretty great and it has released quite a lot of great content that can easily rival Lionsgate.
What we liked about Max
Max has been producing some great content lately, but even before it was HBO Max, HBO had been producing some great content and people do know it from shows like Game Of Thrones, etc.
So, it is not surprise that the overall content on it is great. Along with this, you also get now Discovery Plus content which is also something that a lot of people watch and appreciate and that is a great thing about it, as well.
What we didn't like about Max
Max is not avaialble worldwide, it is very slowly branching into other markets. So, for people who are not in the countries where Max is available they have to wait for other streaming services to pick up the content and stream it on their platform.
This can be really annoying for a lot of people. Along with this, the overall price of the streaming service is also quite expensive, compared to other streaming giants, and that is also something that not a lot of people would appreciate.
Why did we choose Max as a Lionsgate substitute?
Max and Lionsgate don't have much in common and that is because Lionsgate is not a streaming service that everyone is looking forward to subscribing.
Whereas Max, on the other hand, already is making a profit out of its streaming service, which is a really rare thing, which shows that audiences are interested in watching it.
Review and rating of Max
Max is a really solid streaming website and you can easily watch a lot of movies and tv shows on it. It is a shame that it is not available worldwide and for a lot of people that will be a disappointing factor.
However, if it suits your budget and it is available in your area, then you can definitely try this one out as an alternative to Lionsgate.
I will rate Max 4/5 stars.
Our recommendations on the best Lionsgate alternatives?
I am into filmmaking, and it is something that I am pursuing now as well. This is something I am doing to improve my writing skills and my diction (and also to earn some extra $).
So for me, movies and shows are something that I look up to all the time, to research, to learn, to understand, or to just have a good time and forget about everything else for one hour or so.
And if I had to choose a site or application among these six applications, I would be choosing Amazon Prime Video and Netflix.
Why did we choose Amazon Prime Video and Netflix as the best streaming services like Lionsgate Play?
I have subscriptions to both, and even though I get confused a lot many times if I decide to watch something, I watch it on these two platforms.
I would also give you a bonus site that I use to watch my tv series; it is Disney+Hotstar. It has some of the best shows that one could ask for.
But coming back to Amazon Prime Video. Prime Video has lots to offer in terms of services it provides and the content it delivers for the price it is asking.
It is a site that I generally go to watch some films. Netflix, on the hand, always confuses me because of how much stuff it has in stores.
But, I am slowly starting to appreciate the wide variety of content it has and started to use it more often.
That's why I prefer both of them over Lionsgate Play. But those were my thoughts, what did you think about it? Do you have a favourite Lionsgate Play alternatives site? Do let us know in the comments down below!