Oreo TV has established a name as a top free streaming app. The app contains features like a user-friendly interface, a huge library of old and latest movies, and nearly 300 live channels that you can watch on almost any device with an internet connection.
Oreo TV has been widely adopted mainly for its ability to stream live cricket matches. However, recently the app is facing many technical difficulties, for eg, users have complained that it shuts down after clicking on a stream link or the app just won't load. 
I curated this list of the best Oreo TV alternatives keeping in mind that many exciting cricket matches are scheduled in the summers. All the apps listed below are free and provide live IPL streaming and even other live events.
Before you opt for any Oreo TV replacement if you still wish to try out the app follow this guide on how to download Oreo TV apk.
On that note check out these best Oreo TV alternatives.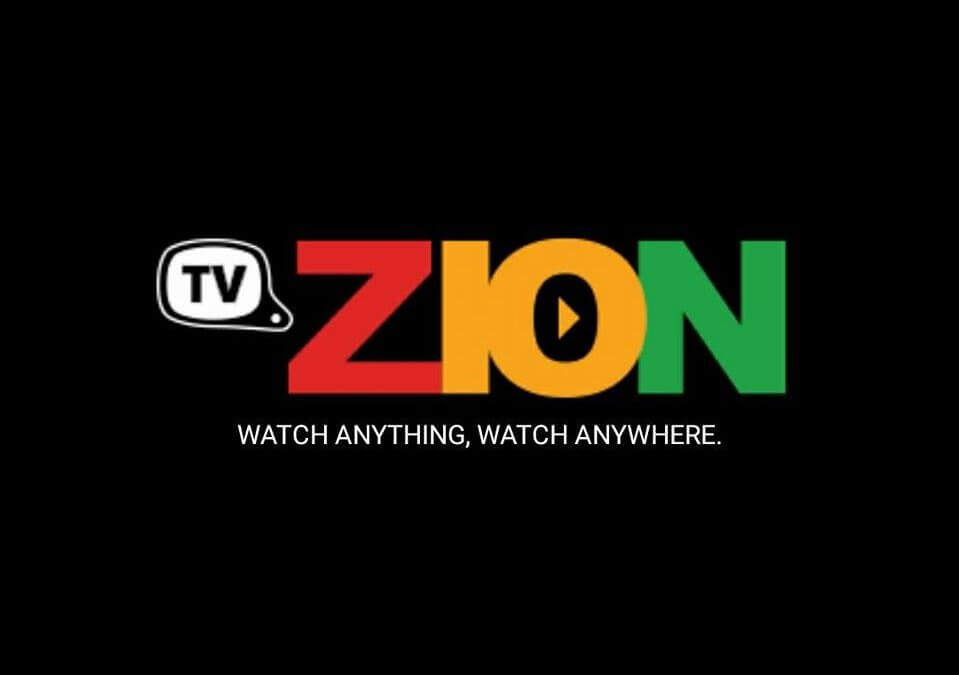 TVZion does not have the same recognition as some of the other apps on this list. But when it comes to providing movie and tv show streams the app delivers accurate results. It is one of the few apps like Oreo TV that can be accessed from any part of the world.
Features of TVZion
Largest collection of movies and TV shows
Does not contain live TV streaming
Available as TVZion app apk
Free offline viewing without internet connection
Authors review on TVZion
I found its homepage quite helpful. Every time I reopened the app there are newer suggestions based on what I watched so as a user it helps to select the next title to binge-watch.
Overall the app is still 3-4 updates away from becoming a top streaming platform. But nevertheless, it has the potential to be a good replacement for OreoTV.
TeaTV is the best Oreo TV alternative for users who are looking for an app that has on-demand live streams.
The interface of the app is elegant and neat. It mainly has three categories movies, tv shows, and live channels that are well aligned for easy navigation. The app also has an option to stream radio channels. 
Features of TeaTV
Lite app
No sign up/registration
All shows available with subtitles
Fewer in video ads during live streaming
Authors review on TeaTV
TeaTV was launched roughly at the same time during 123movies and since then it has got a ton of improvements to its app. Overall I highly rate TeaTV for its on-demand streams and easy connectivity.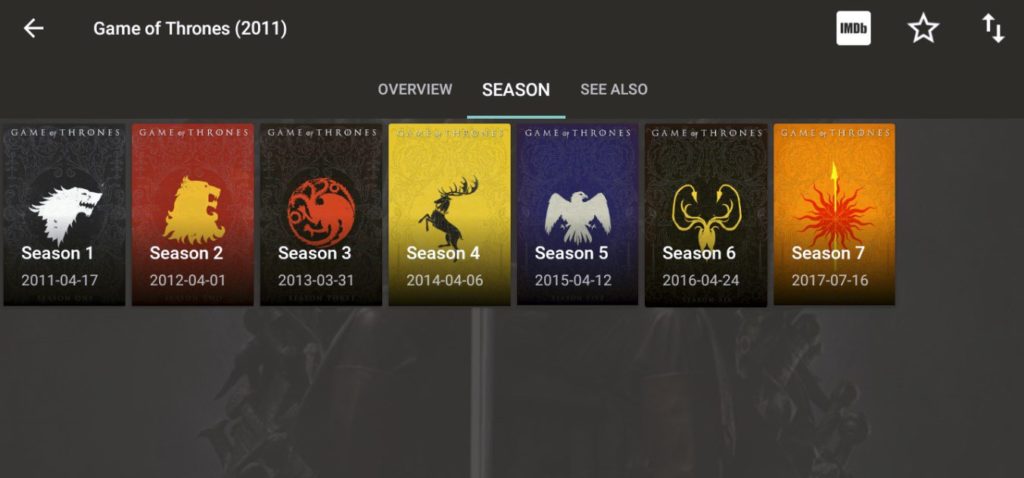 Cyberflix TV and Oreo TV share a similar user interface. This makes it easy for Oreo TV users to migrate onto Cyberflix TV. The app has a good list of live channels and an even better movie collection.
The app also belongs to the elusive list of free streaming app with zero advertisements.
Features of Cyberflix TV
No sign up/registration
Regular updates with fresh content
Inbuilt video player with additional support for external player
Available worldwide
Authors review on Cyberflix TV
For me, Cyberflix TV fulfills all criteria to make it a top-three free streaming app. Safety-wise I do have some concerns so I would recommend using a VPN service. But based on overall performance the app gives more value without spending a buck.
ThopTV is a highly versatile streaming app where you can find almost any video file. It has a huge movie collection that is continuously added with new releases. 
The live TV section also has an impressive set of channels so you don't miss out on any live-action. Overall ThopTV covers all aspects that you would look for in an app like Oreo TV.
Features of ThopTV
Most downloaded free streaming app in India
One-stop platform for movies, tv shows, web series, and live tv channels
Best free app to watch live sports
No advertisement or pop-ups
Option for on-demand videos available
Authors review on ThopTV
ThopTV one of the most downloaded apps during the global lockdown yet it continued to deliver good quality live streams and movies.
The fact that the ThopTV app continues to excel shows that despite being a free streaming platform it is here to stay for the long run.
ThopTV is particularly very popular in India because of its ability to deliver free live cricket streaming on smartphones, and with IPL 2021 around the corner I reckon it as a perfect OreoTV replacement. 
Also read: The best thoptv replacement
Arguably the best free IPTV app when it is working, gears TV is the best Oreo TV alternative there is. Gears TV has an impressive list of live channels from all over the world so you can watch live action from any part of the world without restrictions. There are no buffering or unnecessary interruptions especially in the form of pop-ups. However, it wouldn't hurt to have a better TV shows collection.
Features of Gears TV
Available worldwide
Also known as Gears TV reloaded
500 plus live tv channel including HD channels
Authors review on Gears TV
Gears TV is an impressive free IPTV app, although after deeper analysis I found that it often crashes. The app has officially been taken down until further notice. That being said, I still rate it as a good alternative to TVZion as there are not many apps where you can enjoy uninterrupted streaming.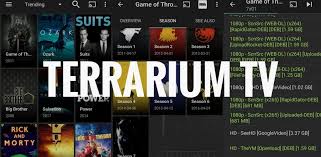 Terrarium TV has over a million downloads and all credits must go to its developers for providing premium features for free. The app is also one of the first platforms to upload newly released movies.
Terrarium TV is one of the only Oreo TV alternatives that combines movies and tv shows released by multiple streaming platforms and makes it all available in one place.   
Features of Terrarium TV
Premium benefits of Dolby audio and HD quality content
Latest shows and new movies updated daily
App gets timely updates to fix bugs
Authors review on Terrarium TV
In my opinion Terrarium TV is seriously underrated as a streaming platform. It has a decent number of live streams but the number of movies and shows available convinces a user to make this their first choice video streaming app. The only drawback of this app is that you will need a VPN to access its contents safely. A small yet impactful step.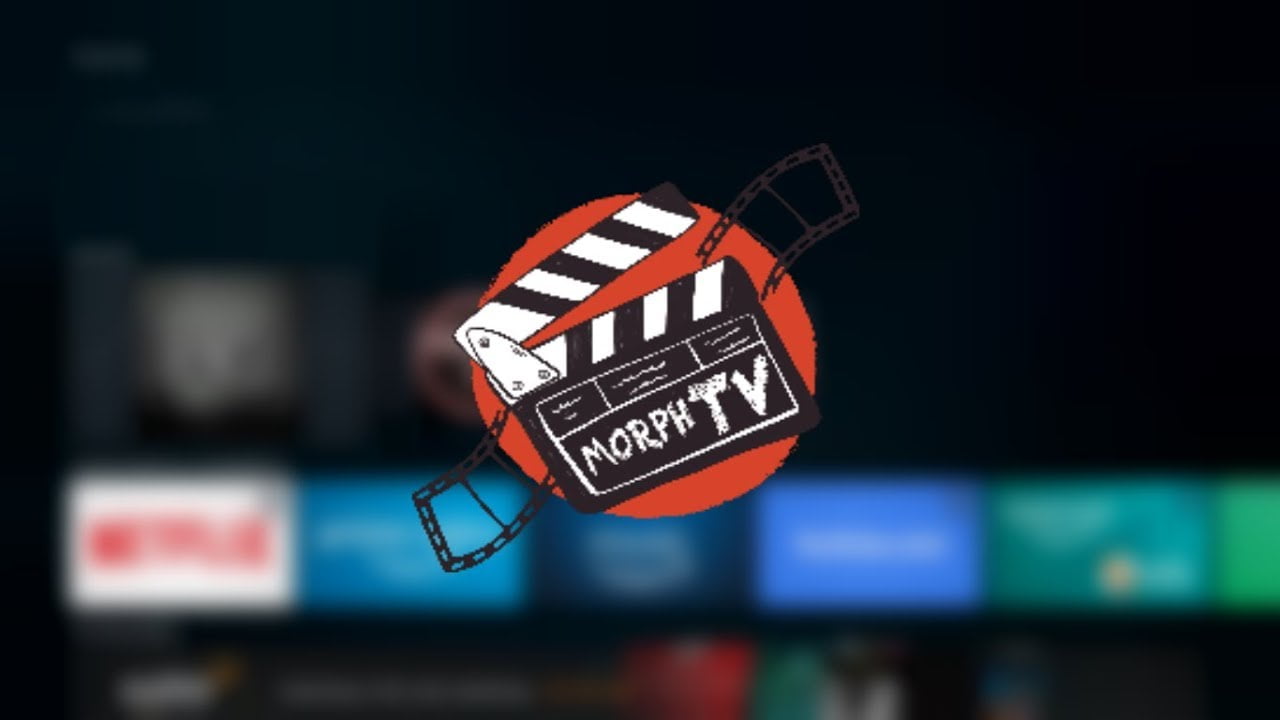 Morph TV brings an elegant streaming experience. Along with the regular expectations from a free streaming app Morph TV also included premium features.
Minor elements like an intuitive interface and instant suggestions keep you hooked on the app. Morph TV does not take large storage space so it runs lag-free even on smartphones with older android versions. 
Features of Morph TV
Available as an app named MorphTV apk
Quick connectivity with all browsers
Additional details about every title like cast, year of release, etc.
Can type or speak to find movies by name or actors name
Authors review on Morph TV
After testing Morph TV I noticed that the app is updated regularly to fix any minor bugs. What I liked about the app is that despite these updates it continues to run smoothly on all devices.
The elegant background makes it easier to navigate and find what you are looking for. Overall, I would give the app a thumbs up and recommend it as an Oreo TV alternative.
Amazon Mini TV
Amazon Mini TV is also another legal alternative that you can try out, which is both free of cost and also available to use on multiple devices.
As you can already tell by the name, mini tv is a product of Amazon and you can access it through the Amazon shopping application or through Amazon Prime, as well.
Over here, you will be able to watch the latest original movies and tv shows that are produced by Amazon Mini TV for free, and along with it, get to watch some other content that Mini TV has got the rights to share.
It recently started to bring in dubbed Korean programs on its platform, and users are able to watch them also on Mini TV. 
Features of Mini TV
Available on Amazon shopping app
Easy to use
Latest Original movies and tv shows
Free of cost
Author's Review on Mini TV
Amazon Mini TV is another great example of Amazon trying to bring in people to its ecosystem, to make users stay a little more longer on its shopping application so that at the end of the day they purchase more products from the website.
It must be working really well because Mini TV is producing shows and movies on a great pace, and many popular studios are also releasing their content on its streaming platform, as well.
The service is free to use, and legal, as well. That is something that you can't say about the alternatives that are listed above.
Final Verdict
I hope you find an app from this list that can replace OreoTV for you. To compile this list I personally tried all the above-mentioned streaming platforms on an Android smartphone, iPhone, Windows PC, Mac, Android TV and cast it with Chromecast and Fire Stick TV.
I will keep providing updates on this list to rule out any unsafe apps. Feel free to comment below if you would like to provide any recommendations.