What is Peacock TV?
Peacock TV is a streaming site from NBC. It was designed to be launched with the 2020 Tokyo Olympics, but like everything that had happened in 2020, even NBC's plan to launch Peacock TV didn't go as planned.
So they were left with a rush start for their streaming service because they had already invested a lot of money on it, and it turned out to be the Peacock TV that we all know by now and maybe love?
Peacock TV is here to join the streaming wars, and even though companies like Netflix are facing the wall, i.e. a basic wall after which any company doesn't see an increase in their consumers because they have exhausted their target audience.
Peacock TV still is trying to climb the mountain over which many other studios have already climbed and are falling down from it. So before you decide to jump the Peacock TV's ride, maybe consider some other services.
Reason to look for sites like Peacock TV
Reason 1 – Not Enough Content
What's the main purpose with which you join a streaming service? To watch the content that they have to offer, right? Well, Peacock, in this matter, lacks a little bit because they don't have a lot of originals.
They have some good content, like their 2022 film Marry Me, which stars Jennifer Lopez and Owen Wilson, which I personally really liked for it brought back a good rom-com story after a while.
But one or two films or series isn't enough to shell out as much as $10/month for a streaming service that already had a rocky start.
And most of their content, such as Modern Family, Marry Me, and others, are also available on different streaming platforms as well!
Reason 2 – Subscription Plan
All streaming services have a subscription plan; there's no confusion about that. But the fact remains whether or not you are getting the value off that subscription plan.
Peacock TV has two subscription plans, a $5 Dollars/month plan, which is an ad-supported plan where you can watch all of its content, and a $10 Dollars/month plan, which is an ad-free plan of theirs.
Now for a price of $10 Dollars/month, you can also get a lot more content from different streaming services, which I will talk about later in the article. But just remember this $10 Dollar price point.
Reason 3 – Not Available Worldwide
The main reason why most of their content is available on other streaming services is the fact that they are not available worldwide. They are only limited to countries like The United States, Germany, Switzerland, Austria, Italy, UK and Ireland.
If you are staying anywhere outside these countries, then you won't be able to access their content and would have to use a VPN if you really want to be their subscriber.
But getting a VPN will cost you extra money and would also create some extra hassle to watch their content which is, frankly speaking, available in the majority of different services that are also available worldwide!
Best Peacock TV Alternatives
Amazon Prime Video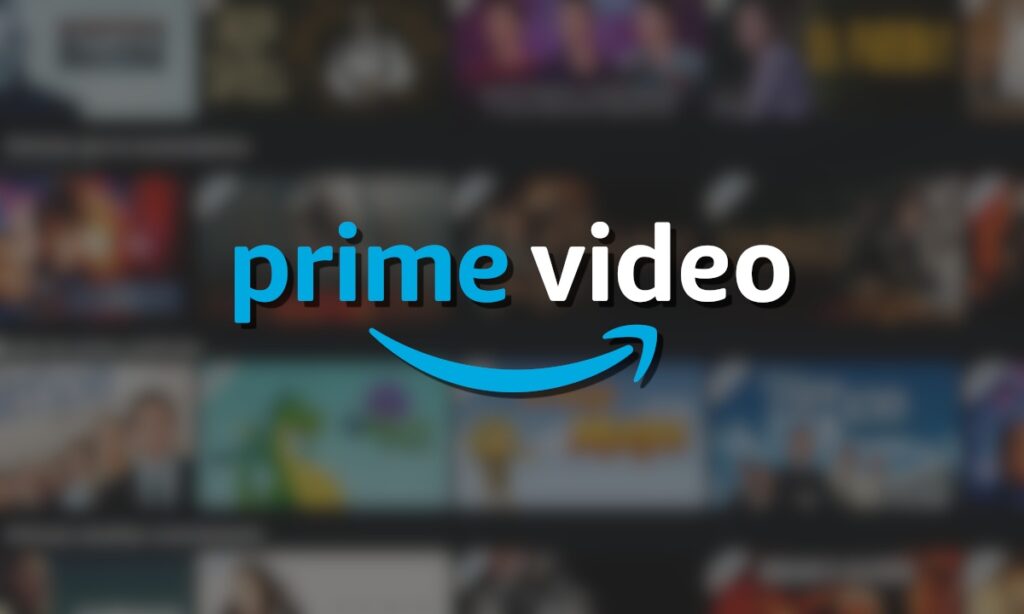 Starting off this list, I would like to talk about Amazon's Prime Video service. Prime Video has really taken off in terms of subscribers, content, and overall growth.
Their most successful series, The Boys, just had its third season wrapped and was loved by both the critics and the fans alike. In fact, Prime Video has a fairly good record when it comes to well-reviewed shows and movies. 
It also has a highly anticipated tv series, 'The Lord Of The Rings: Rings Of Power' is also about to start streaming from 2nd September onwards. This is said to be the most expensive tv series in this history, with a budget of $462 million Dollars!!
Also Read: How to check the Download Limit on Amazon Prime Video?
What we liked about Amazon Prime Video
I really like the fact that Prime Video has lots to offer in terms of content and otherwise as well. When you subscribe to Prime, you are not only welcomed with their great catalogue of content.
But you also have all the advantages of being a 'Prime member' on the Amazon shopping app as well, which means free shipping, multiple discounts, and lots more.
And along with all this, you also get free membership to Prime Music, which is completely ad-free! All this comes at a very attractive price range of $8.99/month! That is such an amazing bargain!
What we didn't like about Amazon Prime Video
Not everything can be perfect, and neither is Prime Video, for that matter. When you switch to Prime Video's service, you won't be able to find any live tv or live sports on its content list.
This could be a bummer for some people, especially for those who are looking for platforms like Peacock TV because Peacock, since being part of NBC, does have live television on its platform as well.
Prime Videos, even though it lets you make four profiles for one account, you are also restricted to up to two screens at a time.
So, if you are a family of four and all four of you want to stream separately at the same time, that won't be possible with Prime Videos, at least!
Why did we choose Amazon Prime Video as a Peacock TV alternative?
Look, when you compare the pros and cons between the two, you would very easily figure out that Prime Video is better at Peacock TV in almost everything.
You have access to great content, both international as well as national; you also get the added advantage of other features of prime membership, such as free shipping, discounts, and free prime music membership.
And to top it all off, all this comes ad-free at an attractive price point of $8.99/month, which is cheaper than Peacock's membership of $10/month. I think that should answer the question of choosing Prime.
Review and rating of Amazon Prime Video
Amazon Prime Video has lots to offer to its customers when it comes to content and more. They are also now delving more into the prestige element by having the most expensive tv series ever made.
And their upcoming lineup also includes some really great originals and content that you should really look forward to.
If you are also a theatrical release fan, then you would also be happy to know that they have tied deals with some major studios to have their films released directly onto their platform after the films complete their theatrical runs.
All this for a price of $8.99/month seems very reasonable, and I would be rating Amazon Prime Video 4/5 stars! If you already have prime video and looking for alternatives to Amazon prime video we have got you covered.
Yes, even though Netflix has hit the wall in terms of its subscribers and has lost over 1 Million subscribers this quarter, they are still undeniably one of the best streaming services right now on the market.
Netflix basically created the game of streaming service, and platforms like Peacock TV are just following its footsteps and nothing else. Netflix has some of the best Originals right now when it comes to series.
They have such a vast collection content library, everything from their own Originals to famous television and movies from different studios, that it really can be your destination for entertainment.
The streaming service make most of its revenue from subscription fees. We have covered in detail netflix revenue in the last 3 years
What we liked about Netflix
Netflix has lots to offer, period. There is no denying that fact. Sure, everyone knows about their popular Tv shows like Stranger Things, Squid Games, Bridgerton, Too Hot to Handle, Ozark, and more.
But they also have originals that are not known by many people but are absolute gems when it comes to content, such as Arcane, After Life, Dark, Tick, tick Boom, and just so much more!
They have a bottomless pit of content, and now they are also entering the gaming industry, for that matter. Soon you can also start playing games on your devices using your Netflix account!
What we didn't like about Netflix
Netflix, for some odd reason, geo-blocks some of its content which is very annoying once you think about it. There is some content, such as the popular TV series 'The Office', which you won't find in the US but will be in Canada.
And if you want to access their geo-blocked content, then you would have to use a VPN, which is an extra cost added to watch Netflix, which is already at $20 dollars/month if you choose its 4K plan.
And since we are talking about money, let's discuss its subscription plan as well. Netflix's base plan starts at what Peacock TV's premium paid plan is i.e. $10 Dollars! That is not cheap, given what they offer with that base pack.
Why did we choose Netflix as a Peacock TV alternatives?
Look, at the end of the day, you can't compete with Netflix and Peacock TV in terms of content. There is just no competition between the two. Netflix just excels by thousand miles.
When it comes to purchasing costs, then yes. Netflix is more expensive than Peacock TV.
But it is also launching an ad-supported tier later this year, which is supposed to be on the cheaper side of the subscriptions while providing you with everything Netflix has to offer.
This, plus some other great features about Netflix, makes it a valuable Peacock TV competitor.
Review and rating of Netflix
Netflix is trying out new things that it has never done before to gain more customers or money for its services. And if you are a site like Netflix who, basically created the streaming game, then for you, $20/month still seems fine.
Because as we all know that these are just introductory pricing points of all these new streaming sites, and they will also later have the same price point of $20+/month
Netflix isn't going anywhere. Sure they are facing some big hurdles now, but I am sure that they will soon bounce back with their content and more in the coming times. I would be rating Netflix 3.5/5 stars!
Disney Plus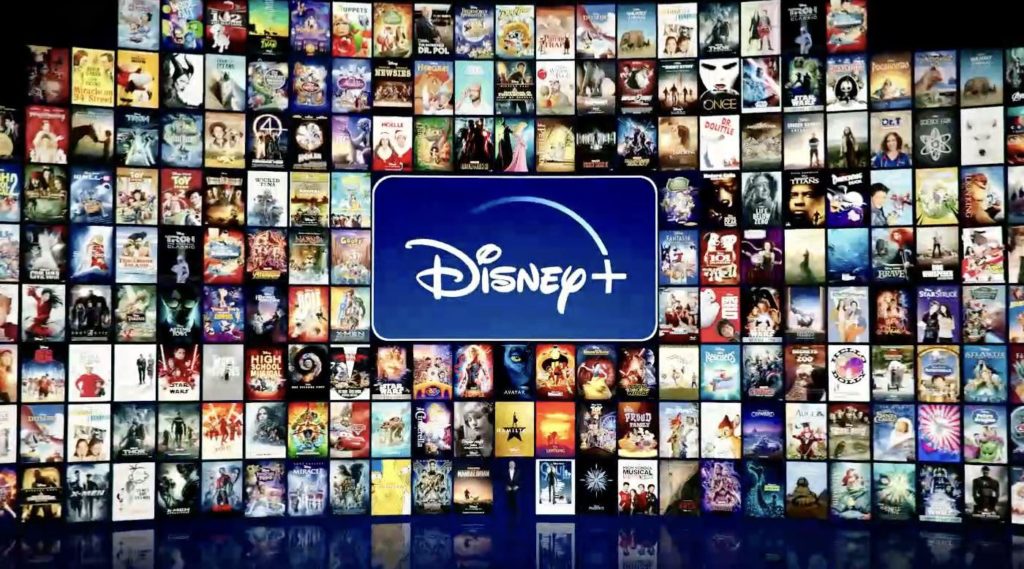 The Mouse House has its own streaming service, just like all the other major studios have nowadays. Although I feel they are getting sort of lazy with their naming because everyone just seems to add 'Plus' to their name.
Anyway, Disney Plus is also one of the bigger streaming giants now in the market, and they have been killing it in terms of numbers. They achieved their five-year subscription goal in only eight months since their launch!
And since they merged with 20th Century Fox, you can expect a whole of content on their platform combined with their already owned IP such as Marvel Studios, Pixar, National Geographic, and more.
What we liked about Disney Plus
Disney Plus has some good originals, such as WandaVision, Hamilton, and Soul, and has a lot of content from their previous works. That all combines to be a really solid library of content catering to different demographics.
Disney Plus also has a bundle package, which is called 'Disney Bundle' where you can get access to Disney Plus, ESPN Plus and Hulu for $13.99/month (ad-supported Hulu) and $19.99/month (ad-free Hulu).
This is a really nice bundle package because then you are sorted for almost all the content that you could possibly need.
You will have your live sports and sports analogies on ESPN Plus; you can get your daily dose of entertainment from Disney Plus and stream some of Hulu's best original content, such as 'Only Murders In The Building'.
What we didn't like about Disney Plus
Disney Plus does have a wide variety of content to offer when compared to Peacock TV, but I am starting to feel that they are just making their Originals just to retain customers rather than to provide a genuinely good tv series.
Disney Plus's Originals is mostly focused on Marvel Studios at the moment; they have their small originals such as 'Sneakeralla', 'Stuntman', 'Inside Pixar', and more.
But let's face it, their main attraction is the Marvel series because they are more in number and attract the maximum number of viewers. And I have to admit that their Originals are hit and miss (mostly miss).
All of their Original series have six episodes, and because of this, they all feel very rushed and just unsatisfactory to some extent as well. And apart from a couple of Originals, they all feel the same.
Why did we choose Disney Plus as a Peacock TV competitor?
If you are a fan of Disney and everything that it owns, which is practically almost everything pop culture at this point, then I am sure you would really prefer it over Peacock TV.
The price of Disney Plus is slowly creeping up to $10/month now, which is the same as Peacock's highest paid subscription, and just like Peacock, Disney Plus is also launching an ad tier later this year.
The ad tier plan would cost somewhere around $7.99/month and will have all the content that Disney Plus has to offer, along with some ads in the opening and the ending of an episode or movie.
Review and rating of Disney Plus
Disney Plus has content to offer; there's no doubt about that. It's just majority of their Original content seems to be lacklustre and simply a means to have their customers subscribed to their product.
If they start focussing more on the quality of the products rather than just churning out content for the sake of it, then I think they would come out much more successful.
Because recently, even they are facing a decline in their subscriber, and that's the cause of their content. Hopefully, they have better things lined up, but for now, I would be rating Disney Plus 3/5 stars.
HBO Max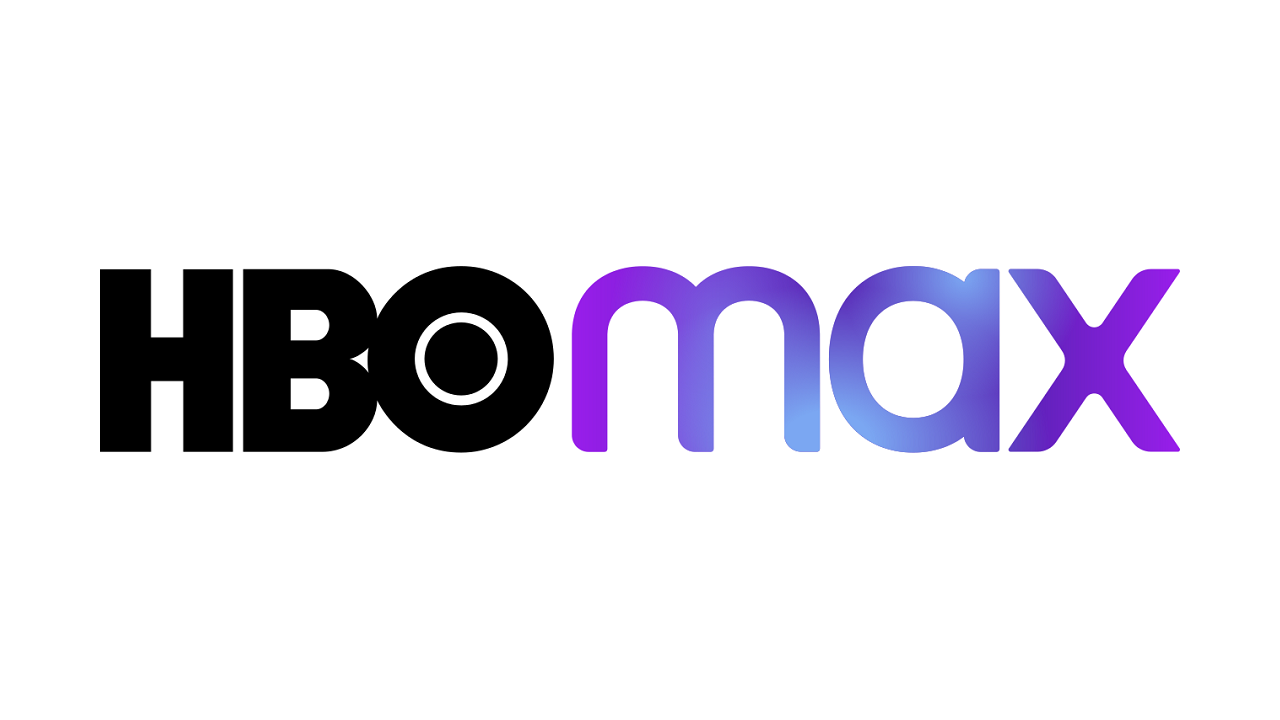 HBO Max has been in the news lately because of its merger with Discover Plus, as Warner Brothers are now owned by Discovery.
This was something that was bound to happen sooner or later, and Warner Bros Discovery's CEO David Zaslav says that this merger between HBO Max and Discovery Plus will save them $3 Billion Dollars/ Year!
HBO Max also made quite a few headlines in 2020 when Warner Bros. announced that they would have a day-and-date release of all their 2021 films on HBO Max.
This meant that whatever movie Warner Bros. had put out in 2021 in theatres, that same movie would be available on HBO Max on the same exact date it was released in theatres.
This upset a lot of people across the industry, and rightfully so because they breached a lot of contracts of many filmmakers and artists because of this move. 
But enough about their news, let's talk about the things that are nice about HBO Max.
What we liked about HBO Max
I mentioned in my Disney Plus review that they are focussing more on the quantity rather than quality. Well, HBO Max, on the other hand, is doing it oppositely.
HBO creates some of the best originals you would see. They have great shows like 'Barry', 'Peacemaker', 'Ballers', 'Watchmen', 'Game Of Thrones', 'Euphoria', 'Chernobyl' and many many more!
They really put a lot of attention and focus on their Originals which is why they are the most well-reviewed and ranked tv series and shows right now on the internet.
HBO Max also has to offer Warner Bros. films that they have put out over the years and are putting out this year as well. And with this new merger, you would also be able to enjoy the contents of Discovery as well!
What we didn't like about HBO Max
HBO Max is slightly on the expensive side. They have two plans. Their ad tier plan starts at $9.99/month, and their ad-free plan is at about $15/month. This makes it right up the alley of Netlfix.
And even though HBO Max has some truly amazing original content, they are nowhere near to what Netflix has to offer. HBO Max is also available in selected countries only and is not available worldwide.
Some of their content is spread among different streaming sites such as Prime Video and more, but to access their content, if you are not residing in the countries it is available in, you would have to use a VPN.
Why did we choose HBO Max as a Peacock TV substitute?
HBO Max is more expensive than Peacock TV; there's no question or doubt about that at all. It's a fact.
But, when you look at the content that HBO Max has to offer to its customers and the level of quality each of their shows has, then maybe you would be less hesitant about their purchasing their product.
It is a streaming site that certainly has lots to offer in terms of quality content, and with this new merger, you can expect some more quality off of it as well.
Review and rating of HBO Max
It seems like one way or the other, HBO Max will constantly find itself in the headlines, hopefully for all the right reasons in the future. But for now, what it has to offer, is pure quality as well and there's no denying in that.
It is slightly on the expensive side in terms of its subscription plans, but maybe if you give it a try and check it out for yourself, then you can convince yourself about its pricing point.
But for now, keeping its price and content in mind, I would be rating HBO Max a solid 3.5/5 stars!
Apple TV plus is a subscription streaming service from Apple, as you would have guessed from its name, and believe it or not, but they also provide you with their Original movies and shows (and they are actually really good).
They have been fairly new to the whole streaming service game, but over the years, they have built themselves as one of the more prestigious streaming services available on the internet.
What we liked about Apple TV Plus
Apple TV Plus has limited but really nice content available. Their series 'Ted Lazzo' led the way to be the most nominated series in this year's Emmy awards.
Their film 'Coda' just won Best Film at this year's Academy Awards, making it the first streaming movie to have won an Oscar for Best Picture.
They also are producing some really different and unique shows, such as 'The Servant', and 'Prehistoric Planet', and they are hiring some of the best talents working in Hollywood right now.
What we didn't like about Apple TV Plus
Apple TV plus has some annoying things here and there, of which I am particularly not a fan. For example, you can't create separate profiles on your account.
So, basically, you just have to watch everything with just one account and one profile, that can be fine if you are by yourself, but for a family of four, the recommendation would be very wonky.
Why did we choose Apple TV Plus as a Peacock TV alternative?
With a subscription plan of $4.99/month, Apple TV Plus is the cheapest premium streaming service available right now. This puts it at a cost what Peacock TV has but without ads as well.
Yes, it has some limited content on its platform, but they are constantly updating it and bringing in more content on the platform, which is a great thing!
Review and rating of Apple TV Plus
Apple TV Plus is the cheapest premium on-demand streaming service available right now, and chances are the more content they add, the more the subscription plan's price would increase.
So I would highly recommend you to give it a try now and save some money while at the same time enjoy some award-winning content on its platform. I would be rating Apple TV Plus 3.5/5 stars.
Our recommendations on the best Peacock TV alternative?
All five of the above-mentioned websites and streaming services could act as a great alternative to Peacock TV. You just have to see for yourself which one you feel delivers on the content that you like the most.
But, if you were to ask for my opinion, then I think I would have to go with Amazon's Prime Video service. Let me explain why!
Why did we choose Amazon Prime Video as the best Peacock TV alternative?
As big of a Marvel fan I am, if I run the numbers and the content and functionality that I am getting back for it, I think Prime Video fits the bill perfectly for it.
First of all, its price. Prime Video is right in the middle of Peacock TV's subscription price range. But all of Prime Video's content is ad-free.
Along with this, you also get some additional benefits, such as free shipping, other discounts, and free membership to Amazon Music. That seems like a perfect package deal to me, and that's why I chose it as my pick.
But, this was my choice. What about you? Do you agree with my list? Or do you have another alternative in mind for Peacock TV, do let me know in the comments down below!