Netflix releases a lot of films on its platforms all over the year; in 2021, it was actually releasing Original Netflix movies every single weekend from January 1st to December 31st, I mean, that is an insane amount of movies. 
And those were all Netflix Originals, it also acquires so many movies from different studios and pays a licensing fee to have them streaming on its platform, so there is clearly a lot to watch on Netflix.
However, that also means that there is definitely an emphasis on quantity and a lot of times, it does undermine the overall quality of the film, as well. 
So, in this article, I will be discussing some of the best new movies that you can watch on Netflix right now. 
26 best free movie streaming sites to stream movies online legally
17 legal and safe movie streaming apps & sites
15 best free movies apps and websites to download
Set it Up (2018)
Run Time – 1 hr 45 min
Director – Claire Scanlon
Genre – Romantic Comedy 
Cast – Zoey Deutch, Glen Powell, Pete Davidson
Before having worked in films like Top Gun: Maverick, Glen Powell was also doing a little bit of Rom-Com films, and Set It Up is one of them.
The overall story of this film follows our characters, who both work as executive assistants, and they are not found of their bosses, to set up each other's bosses together on a date, so that they both can get a little free time.
The film is breezer, in terms of its run time, and you are easily able to enjoy this small rom-com film.
Heart of Stone (2023)
Run Time – 2 hrs 3 min 
Director: Tom Harper
Genre – Action, Thriller 
Cast – Gal Gadot, Jamie Dornan, Alia Bhatt, Jing Lus
Known for her role as Diana Prince, Gal Gadot now explores the spy, action/thriller genre in this new Netflix Film, Heart Of Stone. The basic plotline of this film is about saving a piece of hardware technology from a nefarious hacker. 
The film is written by the writers of another Netflix film, The Old Guard, which is liked by a lot of people (not me, so much), so you can expect the same level of thrills and espionage from the film.
They Cloned Tyrone (2023) 
Run Time – 2 hr 2 min 
Director – Juel Taylor
Genre – Sci-Fi, Thriller
Cast – Jamie Foxx, John Boyega, Teyonah Parris
They Cloned Tyrone is also a Netflix Original film that is a bit like The Truman Show, where things are not exactly like how they seem.
It has got a plot that is a bit unique, and I don't want to spoil a lot because the trailers for this film did do so.
The overall acting in this film is pretty great, although you should make sure that your TV is set to the maximum brightness because the film is shot and coloured in a very muted, dull manner.
Friday Night Plan (2023)
Run Time – 1h 48m
Director –  Vatsal Neelakantan
Genre – Drama/Comedy
Cast – Juhi Chawla, Babil Khan 
Friday Night Plan is an Indian Netflix Original Film, and it basically follows the story of two guys trying to go to a big party, but things obviously don't end the way they had hoped for.
The film is a light-hearted comedy that is about discovering yourself, and it stars Juhi Chawla after a long time, and also stars Babil Khan, who is the son of the Late Irfaan Khan.
The Lost City (2022) 
Run Time –  1h 52m
Director – Aaron Nee, Adam Nee
Genre – Adventure, Comedy
Cast – Daniel Radcliff, Sandra Bullocks, Channing Tatum, Brad Pitt
The Lost City is one of my favourite comedies that was released last year, and it follows the story of an author who writes about various places that have archaeological significance to them.
One of her books was able to find information that Daniel Radcliff's character has been looking for in the real world, and he abducts her to help him find what he is looking for. 
The Lost City is one of those comedies that actually do work, and it does make you laugh in various different moments throughout the film and it is an enjoyable ride.
The Out-Laws (2023)
Run Time – 1 hr 35 min 
Director– Tyler Spindel
Genre – Comedy, Crime 
Cast– Adam DeVine, Nina Dobrev, Pierce Brosnan, Ellen Barkin
The Out-Laws is also a fun little film that is about two bank robbers, who end up robbing their soon-to-be son-in-law's bank, and from then on, the adventure begins as they try to find back the 5 million dollars that they stole from the bank.
The film stars Pierce Brosnan, who is not new to the whole Comedy Crime genre, as he was seen in the film The Worlds End, as well, but it is refreshing to see him back doing films.
It is a Netflix Original film, and it is quite fun to watch, as well.
Luther: The Fallen Son (2023)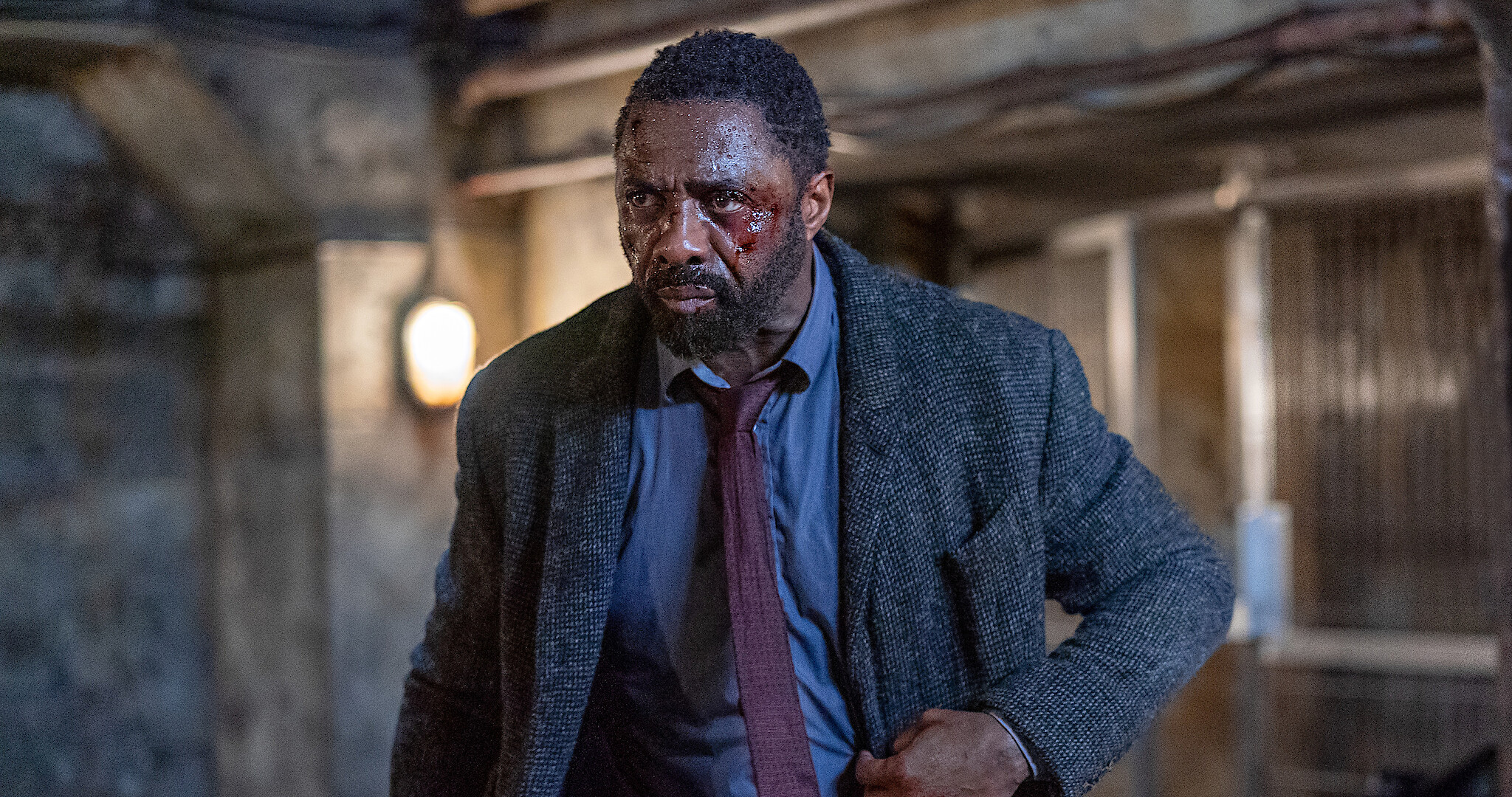 Run Time – 2 hr 9 min 
Director – Jamie Payne
Genre –  Crime Drama, Mystery, Thriller
Cast – Idris Elba, Cynthia Erivo, Andy Serkis
Luther: The Fallen Son actually continues the story of the popular series under the title 'Luther'. The film, just like the series, is a detective spy thriller that fans of the series would love to watch.
Idris Elba plays the lead character, who is after a serial killer, played by Andy Serkis, and what follows is an adventure where the entire London Police is after Luther as he escapes prison to find his serial killer. 
Just like any good detective film, there are also a number of different twists and turns to be expected from this film, and it does follow up the storyline from the series pretty well.
You Are So Not Invited to My Bat Mitzvah (2023) 
Run Time – 1 hr 43 min 
Director: Sammi Cohen
Genre – Comedy/Drama
Cast – Idina Menzel, Adam Sandler, Sadie Sandler, Sunny Sandler, Samantha Lorraine
Adam Sandler has released a number of different films on Netflix, and he has a great partnership with them. And in this one, he also brings almost his entire actual family, as well, as is stars his wife, and both of his daughters.
This film is a coming-of-age story that tries to explore the Jewish rite of passage when two girls who are looking forward to their Bar Mitzvah, but things get a little different when they get involved with a middle school drama and a popular boy in their school.
The film is fairly lighthearted and easy to watch, and it does try to leave a message about how some traditions change over time.
A Man Called Otto (2023)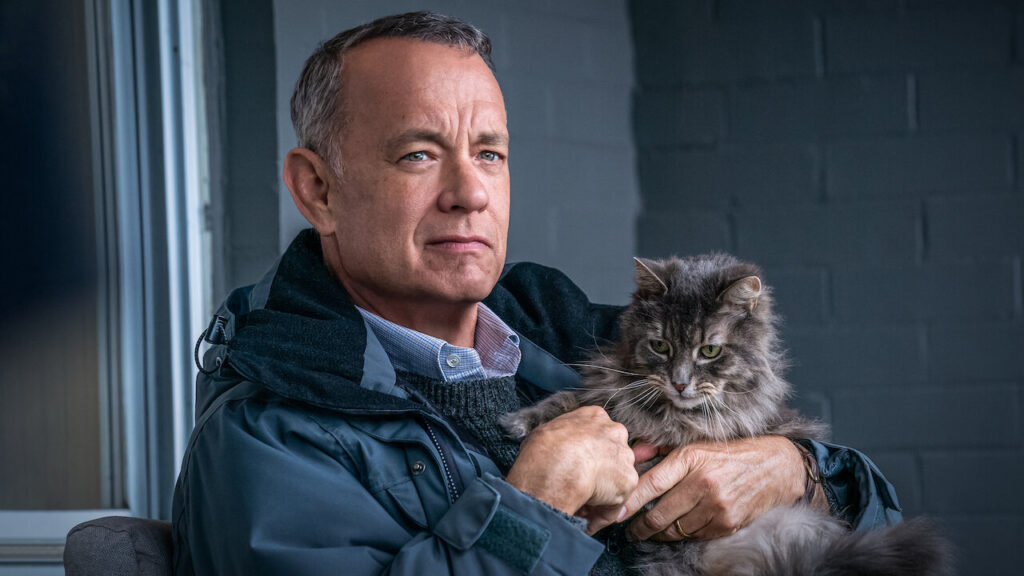 Run Time – 2 hr 6 min 
Director – Marc Forster
Genre – Comedy, Drama
Cast – Tom Hanks, Mack Bayda, Mariana Treviño, Rachel Keller
A Man Called Otto, follows the story of Otto Anderson, who recently lost his wife and is now a widower.
Otto is shown as someone who doesn't really like to talk and interact with anyone else, something like what you saw in the film Up!, and through the course of this film, you see him from getting ready to meet his wife on the other end to actually caring about his neighbours and being with them. 
This is quite a refreshing role for someone like Tom Hanks, who is often considered as the nicest guy in the Hollywood, and the overall film does deliver on Comedy, as well.
The Pope's Exorcist (2023)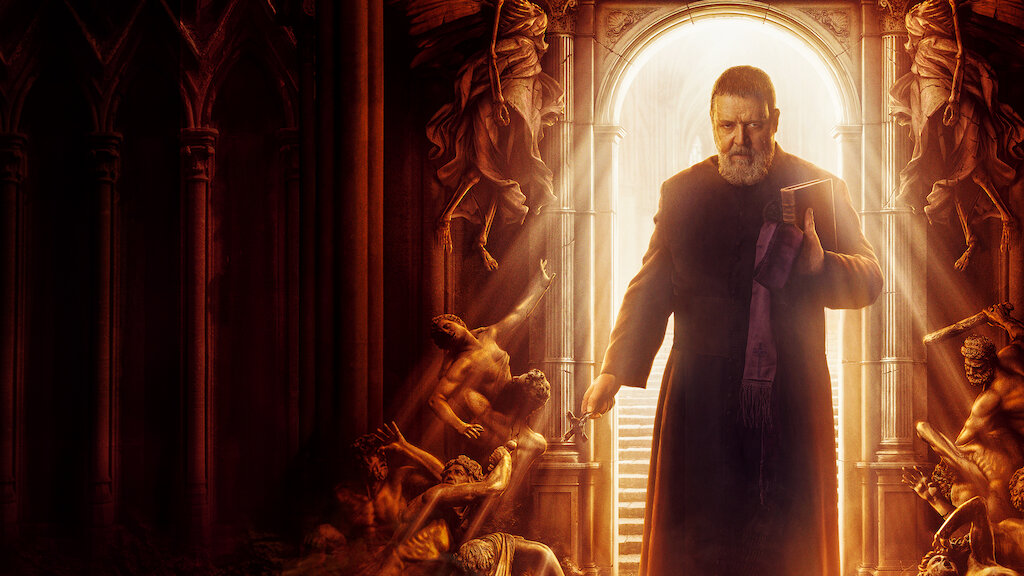 Run Time – 1h 43m
Director – Julius Avery
Genre – Horror 
Cast – Russell Crowe, Alex Essoe, Carrie Munro 
The Pope's Exorcist is a recent horror/thriller film that stars Russell Crowe who plays the character of Father Gabriele Amorth who has performed more than 100,000 exorcisms in his entire life.
He is called upon by a family whose youngest daughter has been possessed by a demon, and Father Gabriele Amorth does faces a demon unlike anything he has ever encountered.
The film does deliver a lot of thrills, but it is also a bit funny thanks to Russell Crowe's comedic timing, and you can easily watch this if you are a big horror fan.
Extraction 2 (2023)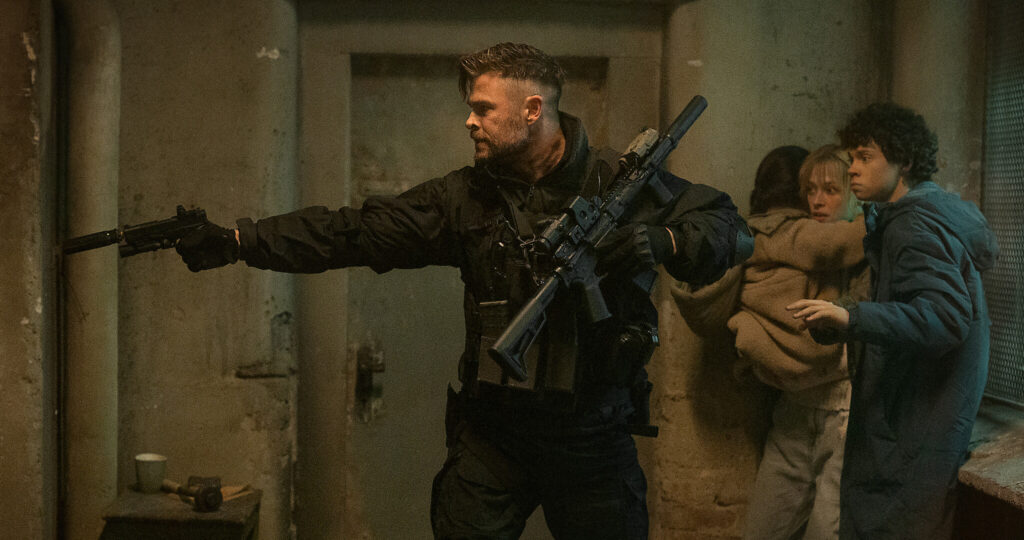 Run Time – 2 hrs 2 min
Director – Sam Hargrave
Genre – Action 
Cast – Chris Hemsworth, Golshifteh Farahani, Adam Bessa, Olga Kurylenko
The Extraction franchise has become the most popular and viewed property in Netflix's history, and this one continues the story of Tyler Rake after he was shot down from the bridge in the last film. 
Extraction 2 was a good time. it features an insane 22-minute oner (which is basically a scene that is stitched together in a manner that it all looks like one shot), and the oner did feel like a non-stop game that is played in live-action.
The overall story of the film is good enough for you to care, but its main point is to deliver an entertaining action, and it does that brilliantly.
The Mother (2023)
Run Time – 1 hr 57 min 
Director – Niki Caro
Genre – Action Drama
Cast – Jennifer Lopez, Joseph Fiennes, Paul Raci, Gael García Bernal
The Mother is a spy/thriller that stars Jennifer Lopez as a FBI agent who is told to go off the grid just after delivering her baby because there are people who will track her daughter in order to get revenge against her.
The movie is directed by Niki Caro who was also the director of Mulan 2020, and the overall action sequence of this film are done pretty well.
It does have a by-the-number sort of plot, and it solely works because of how good Jennifer Lopez is as an actor.
Jung_E (2023) 
Run Time – 1 hr 39 min
Director – Yeon Sang-ho
Genre – Sci-Fi Action
Cast – Kang Soo-youn, Kim Hyun-joo, Ryu Kyung-soo
Jung_E is a Korean sci-fi/ action thriller film directed by Yeon Sang-ho who is best known for directing the film Train To Busan.
In Jung_E, the story is set in the year 2194; humanity has destroyed Earth and is now living in Space, and through some new AI Tools, people are being able to get cloned, as well. 
What follows is an adventure in the space about saving humanity. Jung_E is filled to the brim with great action set pieces, and if you are a Korean movie fan, then you would really like this film, as well.
The Equalizer (2014)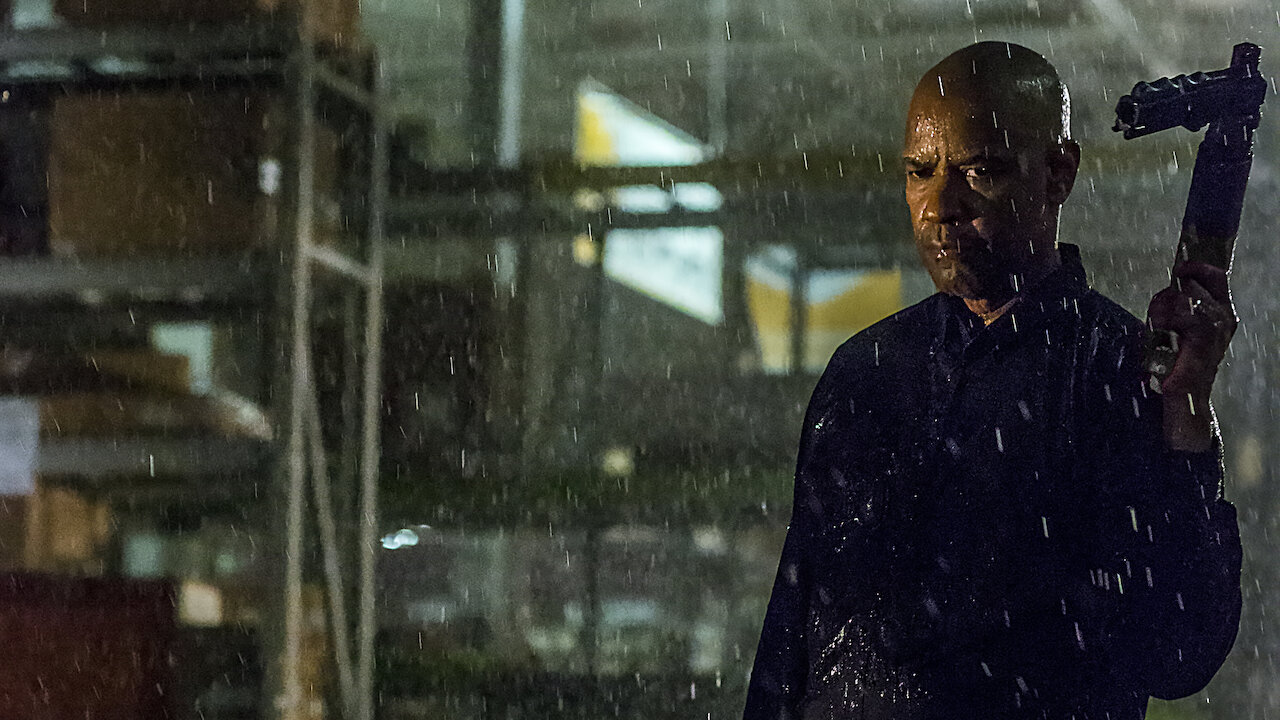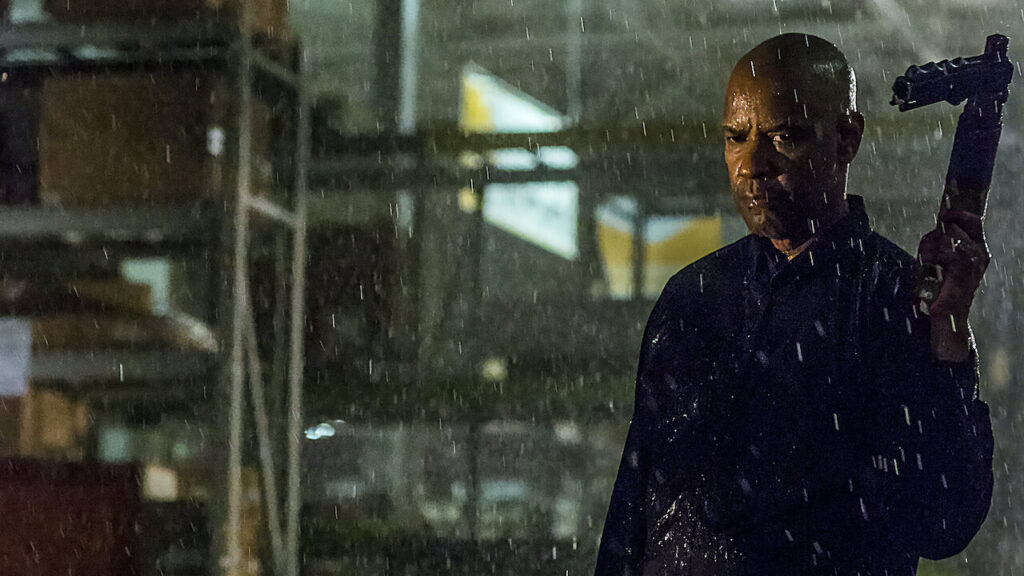 Run Time – 2h 12m
Director – Antoine Fuqua
Genre – Action Drama
Cast – Denzel Washington, Chloe Grace Moretz, Melissa Leo
With The Equalizer 3 playing in theatres right now, it is a good time to catch up with the series by watching it on Netflix. The Equalizer was a hit when it was released in 2014, and it stars Denzel Washington as a person with a violent past. 
Denzel's character decides to stop his retired life and save this girl who is being controlled by a violent gang. The Equalizer is a fairly violent film, and it does have some great action sequences in it, as well.
It is also directed by Antoine Fuqua, who has directed some great films, including Training Day, which also starred Denzel Washington, which is also a film that you can watch on Netflix! 
Also read
How to fix Netflix Error Codes
How to Download Netflix Shows on Mac
How To Solve The Netflix Download Limit Error
Best free alternatives to Netflix with reviews
Conclusion
Well, there you have it. An article discussing some of the best movies that are streaming on Netflix right now. As I mentioned at the beginning of this article, Netflix makes tons of different movies and series for its platforms.
More than that, it also licenses different films from other studios, as well, and that can be a good thing and a bad thing, as well, because so many people, including me, get tired of simply scrolling through its library just to watch something.
Hopefully, this list helped you out in your endless scroll at Netflix, and you were able to watch some nice films on it.
As always, these have been my thoughts on this topic. What about you? Do you agree with my list? Or do you think that I missed out on some original Netflix films? And how many of them have you seen that I mentioned above?
Whatever your thoughts are, do let us know about them in the comments down below!