Prime Video has been around since the 2000s, around the same time as Netflix, but it was very different from the Mega Streaming service provided by Amazon that we now know of. Back in 2006, it was called Amazon Unbox that dealt with movie rentals and downloading content.
Since then Prime Video has been at the forefront of the streaming wars. It has some limited but great originals, new and latest movies, cheap subscription plans and is home to many of your favorite films and tv shows.
Prime Video is so big now that they have recently shot a new Lord Of The Rings spinoff web series that has alone cost them $400 Million Dollars! Making it the most expensive TV Show to date (and that is not including the amount to purchase the rights of The Lord Of The Rings Franchise).
But all said and done it is still a streaming service with many flaws. Prime video doesn't show you any live tv or sports, it has limited content when it comes to Originals. Not all the Originals of Prime Videos are well rated and it is still relatively inexperienced in the world of entertainment.
So, below are listed the 6 best Prime video alternatives that have the above-mentioned features and more.
List of best Prime Video Alternatives
| | | | | |
| --- | --- | --- | --- | --- |
| Name | Best For | Price | Our Rating | Website |
| Netflix | Web series and more | Paid[$2.72 – $10.93] | 4/5 | https://www.netflix.com/ |
| Disney Plus | Marvel Studios and more | Paid[$7.99 – $79.99] | 4/5 | https://www.disneyplus.com/ |
| Hulu | Live Tv and more | Paid[$5.99 – $70.99] | 3.5/5 | https://www.hulu.com/ |
| HBO Max | WB movies, Crunchyroll and more | Paid[$9.99 – $14.99] | 3.5/5 | https://www.hbomax.com/ |
| Apple TV Plus | Premium quality TV shows | Paid[$4.99] | 3/5 | https://tv.apple.com/ |
| Peacock | Movies and tv shows | Paid | 3/5 | https://www.peacocktv.com/ |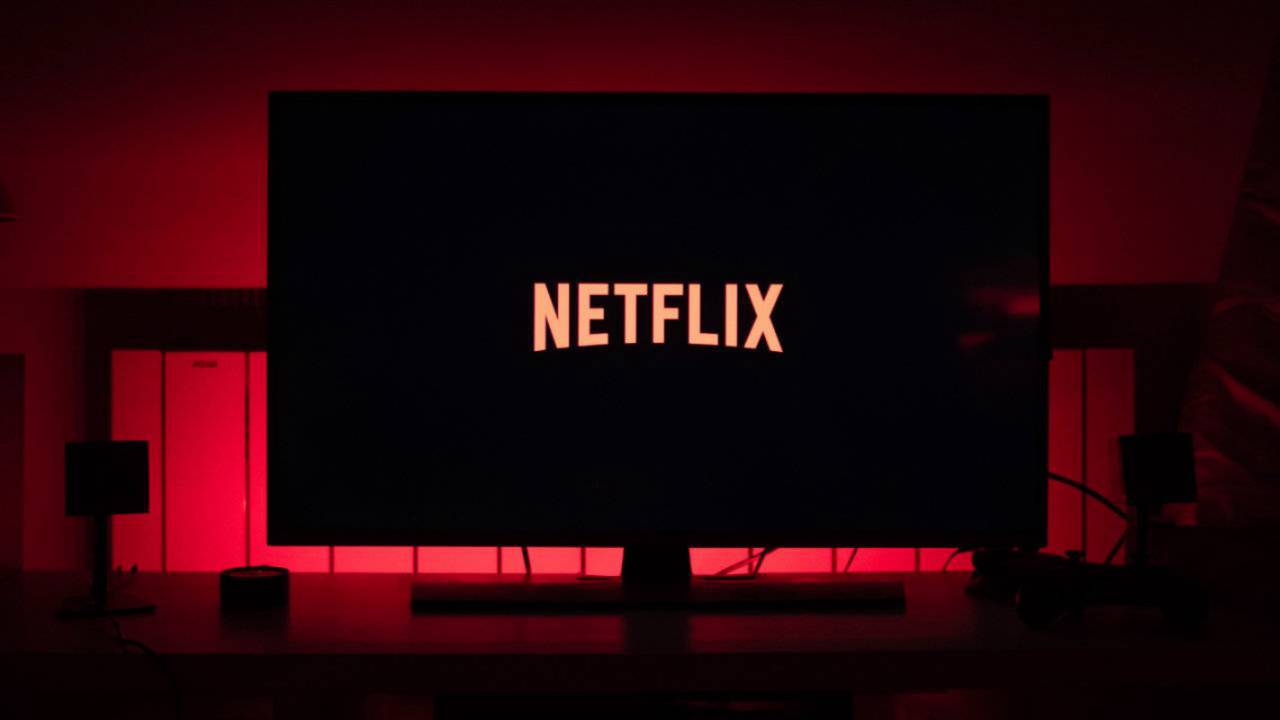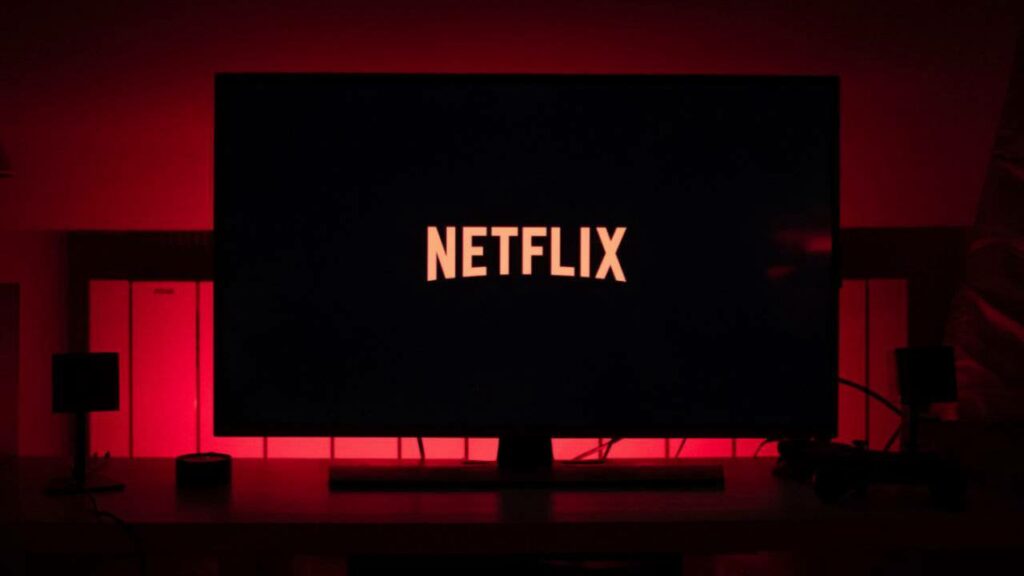 Speaking of streaming and Netflix doesn't make its way to the list, would be a list made by an illiterate person. Netflix is currently dominating the streaming market and there is no other way around. Although some of the players, like Disney Plus (which will also talk about in this article) all have their eyes on the 1 spot today it is still Netflix at that spot.
Back when Netflix started streaming in the year 2007 they were the only ones in that market. There were some other platforms as well like Hulu (which we'll talk about later) but it was Netflix who were the most popular.
Netflix has been in this for a very long time and it is their years of data and analytics that make them who they are. Their popular show 'House Of Cards' was made by the data collected by Netflix from its users. They saw what people liked and made a show out of it and the end result? People loved that show.
But lately, they have been facing the pressure of the Streaming Wars as well as they are now spending a whopping $13.6 Billion Dollars on producing Original Content. They have tried various methods to increase their subscribers by introducing shows that can't be pirated but can only be enjoyed on Netflix.
Shows like 'Black mirror: Bandersnatch' which is an interactive show that could only be watched on Netflix to fully enjoy it. Netflix has also given a new movie every single week in the year 2021 and their latest film with Dwayne Jhonson, Ryan Reynolds, and Gal Gadot called 'Red Notice' is said to be their most expensive film to date.
Netflix knows the streaming games and rules because they have invented them and now is looking at how to sustain its users on its platform. There is also a rumor floating around that Netflix is going to soon launch Gaming on their platform as well, to make it the most exclusive entertainment platform for everyone.
Price of Netflix
Netflix's price plan is as follows:
Mobile plan: $2.72/month
Basic Plan: $6.83/month
Standard Plan: $8.88/month
Premium Plan: $10.93/month
Features of Netflix
No ads
Play something
Original movie released every weekend
Interactive web series
Limited series
Stand ups
Pro and Cons of Netflix
| | |
| --- | --- |
| Pros | Cons |
| Best in the business | Too much content |
| Award-winning shows and movies | Expensive subscription |
| Great stand in the Market | No in-built watch together |
Review on Netflix
Netflix is a streaming king right now and no one is going to dethrone them for another 4-5 years. It is a favourite place for many directors as well as they provide good creative freedom which some studios don't provide the directors.
It is a great Prime video alternative and doesn't show any sign of stopping anytime soon.
Rating on Netflix
Netflix gets a rating of 4/5 stars
2. Disney Plus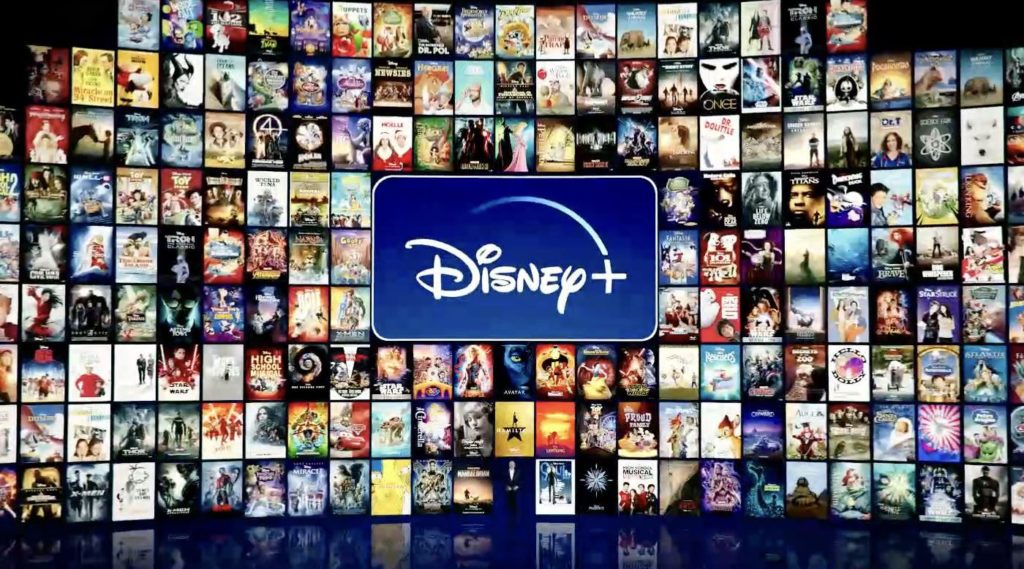 Disney Plus is a streaming service provided by the House Of Mouse, Disney itself. And it contains everything the company owns in the entertainment industry. So you are talking about content from Star Wars, Marvel Studios, Pixar Animations, 20th Century Fox, National Geographic, and more.
Disney Plus has been targeting Netflix ever since they were launched and they have actually surpassed their 5-year goal of users subscribers in just 8 months! Shows like The Mandoliran and all the content of nostalgia filled Disney movies and other popular films make Disney Plus an ideal streaming platform.
Disney Plus also was the streaming service that won the rights to streaming the popular musical 'Hamilton' by Lin Manuel Miranda. And with Marvel Studios producing web series that have direct effect on the actual timelines of the MCU and its new Multiverse Saga, Disney Plus is a must for all the MCU fans to be up to date with it.
Price of Disney Plus
Disney Plus has 2 regular subscription plans and 1 bundled plan that includes ESPN+, Hulu, and Disney Plus:
Disney+ Monthly: $7.99/month
Disney+ Yearly: $79.99/year
Disney+ Bundle: $13.99/month
Features of Disney Plus
4K content
Dolby Atmos and Dolby Vision provided
Disney Bundle plan with ESPN+ and Hulu
Pro and Cons of Disney Plus
| | |
| --- | --- |
| Pros | Cons |
| Original content from Disney, Pixar, Star Wars and Marvel Studios | All Disney Originals are mediocre at best |
| Live sports with Disney+ Bundle | Expensive plans |
| Movies and shows from 20th Century Fox | |
| Day in date movie release with Disney+ Premium Access | |
Review on Disney Plus
Disney Plus is currently running at a loss but since it is backed by the biggest movie studio in Hollywood they will continue to spend money on it till they become the number 1 streaming service. They are not afraid of Netlfix or Amazon and openly declare that they are going against them in this streaming war.
The real winners can be us, the viewers. Although Non-marvel fan or star war fan or any non-fans of other giant IP that Disney owns wouldn't find much joy in Disney Plus as it runs on content from those IPs alone.
Also Read: How to watch Disney Plus on Xfinity
Rating on Disney Plus
Disney Plus gets a rating of 4/5 stars
3. Hulu
Hulu has also been around for a really long time now and is one of the most recognized streaming services available in the US. It also has some great originals ties into it and offers a wide variety of content that can please both the streamers and the people who operate cable tv.
With various price plans and add ons like HBO Max, Hulu makes a great Prime Video alternative as it tries to bring you entertainment from all sectors with different price plans to please different audiences.
Price of Hulu
Hulu's plan can be a bit complicated but we'll try to simplify for it:
Hulu basic plan WITH ADS: $5.99/month
Hulu basic plan WITHOUT ADS: $11.99/month
Hulu plus Live Tv WITH ADS: $64.99
Hulu plus Live Tv WITHOUT ADS: $70.99
Also Read: Difference between Hulu vs Hulu Plus
Features of Hulu
Hulu originals such as movies and web series
Live Tv with 75+ channels
Simultaneously 2 devices can stream
Six profiles can be made with one account
Pro and Cons of Hulu
| | |
| --- | --- |
| Pros | Cons |
| No cable required | No NBA & MLB Networks |
| Live TV with 75+ channels | Expensive and convoluted plans |
| Hulu originals | Only available in US |
Review on Hulu
Hulu is a great alternative for Prime Video as it not only includes Hulu originals and movies but it also features live tv and live sports that you can access. Along with it, you can also get various add ons such as HBO Max, Cinemax and more to totally make it a one-stop destination for all your entertainment.
Rating on Hulu
Hulu gets a rating of 3.5/5 stars
4. HBO Max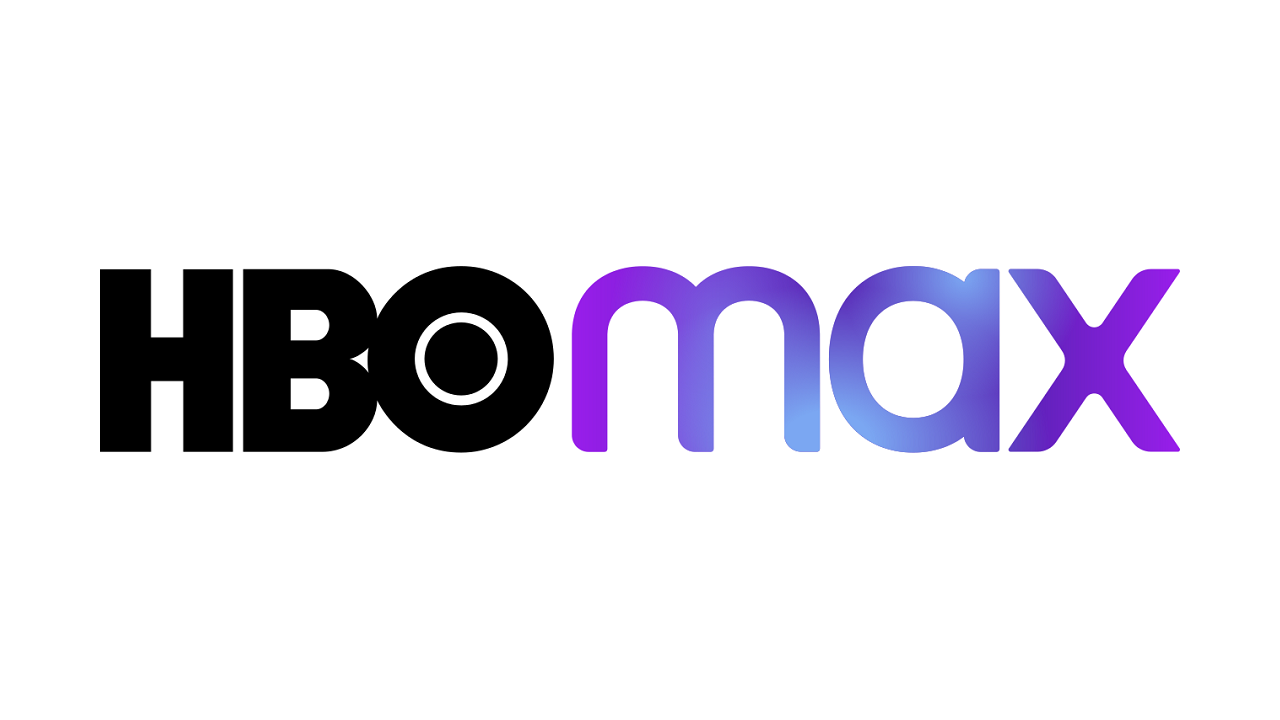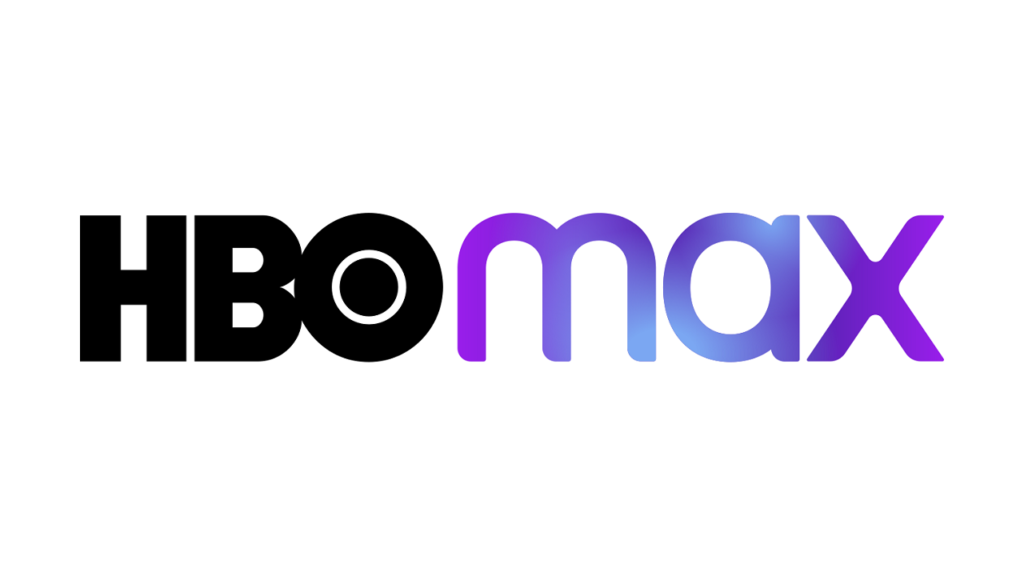 HBO Max is from HBO and lately took in a lot of heat from all the filmmakers in Hollywood as Warner Brothers decided to stream all their 2021 movie lineups day-in-date release on HBO Max for the first 31 days of the release of the movie.
This upset a lot of people as Warner Brothers didn't even negotiate with any filmmakers before making this deal and this is a big deal because they breached so many contracts before even talking to their respective contract holders.
Christopher Nolan who has worked with Warner Brothers for all of his films has left WB for his new project based on Robert Oppenheimer and the WW2 making of the atomic bomb. The reason for his leaving was because of this HBO Max deal.
Nonetheless, you can get access to all of Warner Brother 2021 movie lineups, Animes from Crunchyroll, Cartoon Network, DC Original content, all of HBO shows, and more on HBO Max.
Price of HBO Max
HBO Max has a simple 2 subscription plans:
Monthly plan: $14.99/month
Ad plan: $9.99/month
Features of HBO Max
All 2021 WB movie lineups
Noir movie collection
Crunchyroll present as well
Pro and Cons of HBO Max
| | |
| --- | --- |
| Pros | Cons |
| Great content library | Available mostly in US and some parts of Europe |
| Crunchyroll for anime fans | |
| Watch latest movies from home | |
Review on HBO Max
HBO has many streaming services so it can be confusing as to what is HBO Max but it is truly the culmination of everything that HBO has to offer. And HBO has some of the best tv shows ever released such as Chernobyl, Game Of Thrones, Westworld. So they really do know what's good content.
Also read: The best HBO max alternatives
But their move to stream all 2021 movies have been a big flop as the films don't make enough money at the box office and get pirated very easily on the internet and this has really hurt their value in many famous filmmaker's eyes which could make them not work with HBO ever again.
Rating on HBO Max
HBO Max gets a rating of 3.5/5 stars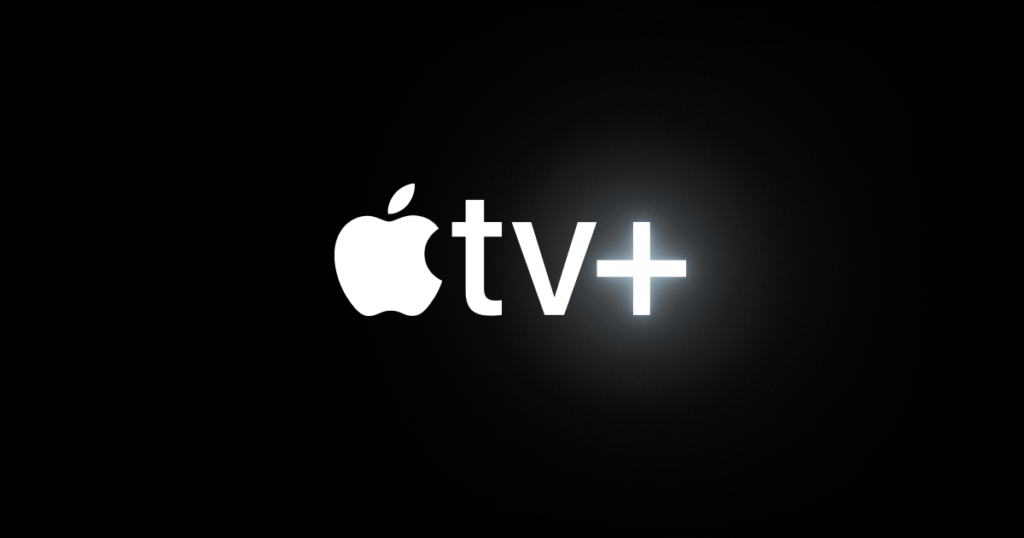 Apple Tv and Apple Tv plus can be a bit confusing. Apple Tv is a media player by Apple but Apple Tv Plus is a streaming service provided by Apple that produces original shows and movies.
Apple TV Plus is relatively new in the streaming market and already has some of the most premium looking shows available on it such as Ted Lasso, See, The Morning Show, and more.
M Night Shyamalan specifically chose Apple Tv Plus for his debut in the web series with the show 'Servant' which is a must watch if you are a fan of his work or a fan of horror/thriller. It even has your favorite actor from Harry Potter series Rupert Grint!
Price of Apple Tv Plus
Apple Tv plus has the cheapest plan on this list. Surprising from a company that asks you $1000 dollars for a Pro Stand:
Monthly Plan: $4.99/month
3 months free trial on a purchase of any eligible Apple product
Features of Apple Tv Plus
Rich storytelling
Free trial with elgible Apple products
Easy access for Apple bubble
Pro and Cons of Apple Tv Plus
| | |
| --- | --- |
| Pros | Cons |
| Premium shows | Limited content |
| Cheap subscription plan | Fairly new in the streaming service |
| Great UI | |
Review on Apple Tv Plus
Apple Tv Plus is slowly developing itself. It has some great content libraries but a very limited one as well. It would please you if you are a fan of Apple products as they would fit easily in your Apple bubble. If you are not happy with the Apple TV Plus we have written about the best apple tv alternatives.
Rating on Apple Tv Plus
Apple Tv Plus gets a rating of 3/5 stars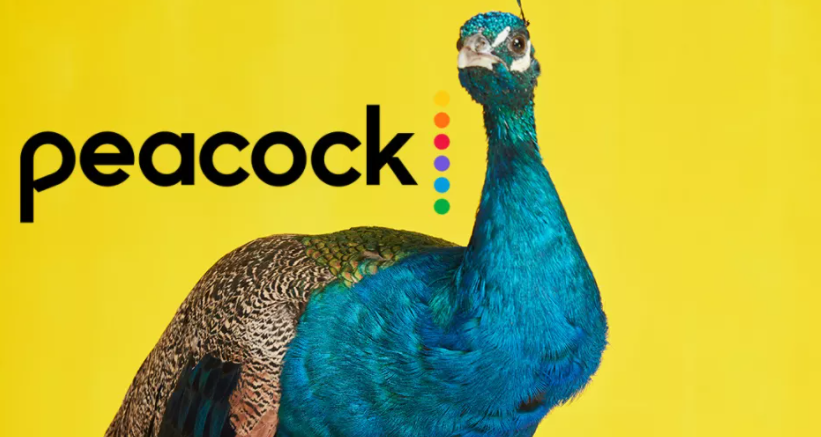 Peacock is a streaming service that is also a Prime Video competitor. Peacock is backed by NBC Universal and over here you can expect to watch some popular sitcom shows, such as B99, The Office, etc.
Along with this, you are also able to watch NBC Sports, as well, without any additional cost too, which is a great thing because live sports has a huge target audience and you are able to watch it here with you existing subscription plans.
Speaking of pricing plans….
Price of Peacock
Peacock offers a free tier, as well. That has ads and limited content. However, it has two price tiers.
It has an ad-tier that costs $6/month and its ad-free plan costs $12/month.
Features of Peacock
Great sitcom shows
Tons of Original content
NBC Sports
Pro and Cons of Peacock
| | |
| --- | --- |
| Pros | Cons |
| Sitcom shows | Not available worldwide |
| NBC Sports without any additional charges | Limited original content |
| Free tier available | |
Review on Peacock
Peacock is a good streaming service that you can try out, in stead of Prime Video. However, they have yet to produce an Original show or movie that really attracts the mass's attention.
It is a streaming service that allows you to watch live sports, and that is a combination that you don't find in a lot of other streaming platforms, let alone without any additional charges.
So, if you are into sitcoms and live sports, then you can try out this service, as well. 
If you are not happy with peacock tv then we have listed the best alternatives
Rating on Peacock: Peacock gets a rating of 3/5 stars.
Final note
For the final note, I would like to say that yes Prime Video is a great streaming service and you also get some great add ons such as Prime Music and Prime delivery services on its purchase but it is not the only streaming platform available.
It has some great shows such as The Boys which has recently finished its 3rd season, Truth Seekers (a highly underrated series and a must watch if you are a prime user), and many more that have gotten nominated for Emmys and have competed with Netflix in terms of numbers.
But the above named streaming sites are a great alternative to it and should be tried.