Admit it, we all love a good mystery. Whether it is the good old whodunit detective story with the requisite parlor scene or a darker story that examines the depths of the human psyche, we all seek out a mystery story for entertainment once in a while.
The whole experience can be especially enthralling when a compelling detective plot is combined with a stunning art style. There is nothing more comforting than getting cozy in a blanket with your favorite manga in your hand as you quickly flick pages to find out what happens next.
The plethora of detective manga available for readers is a testament to this. Whether it is a detective romance manga, a detective manga with a female lead or even a manga about a supernatural detective- you can choose anything that caters to your taste.
Sometimes, however, finding the best detective manga among a bunch of duds can seem like a daunting task. Worry not because we have done that for you. Here,  we have compiled a best detective manga list that you check out to find something that you may like.
Top 9 best Manga Reading sites
Top 9 best Manga downloader software
List of the Best Detective Manga Series Recommendations
Detective Conan/Case Closed
Japanese Title: Meitantei Konan
Writer: Gosho Aoyama
Publisher: Shogakukan
Number of Volumes: 104(as of October 2023)
Detective Conan Review
Our first recommendation is the long-running manga series Detective Conan. Also known as Case Closed, it follows high school detective Shinichi Kudo who transforms into an elementary-age kid while investigating a mysterious organization.
Does he want to reverse his condition and find the culprit? Yes, of course! But that doesn't mean Shinichi cannot help in solving cases. Adopting the pseudonym Conan Edogawa, he tags along with private detective Kogoro Mori to assist him in his cases.
Detective Mori is also the father of Shinichi's childhood friend Ran Mori with whom he starts living after adopting the identity of Conan Edogawa. Sounds ridiculous and complicated? Yes, it is but it is also incredibly fun. It is like Scooby Doo in manga format and can be enjoyed by readers of all age groups.
The cases are interesting and surprisingly, not all of them are silly and light-hearted. The mysteries are profound and drag you in hook, line and sinker. It is a wonderful manga that you should check out if you love locked-room mysteries.
Pluto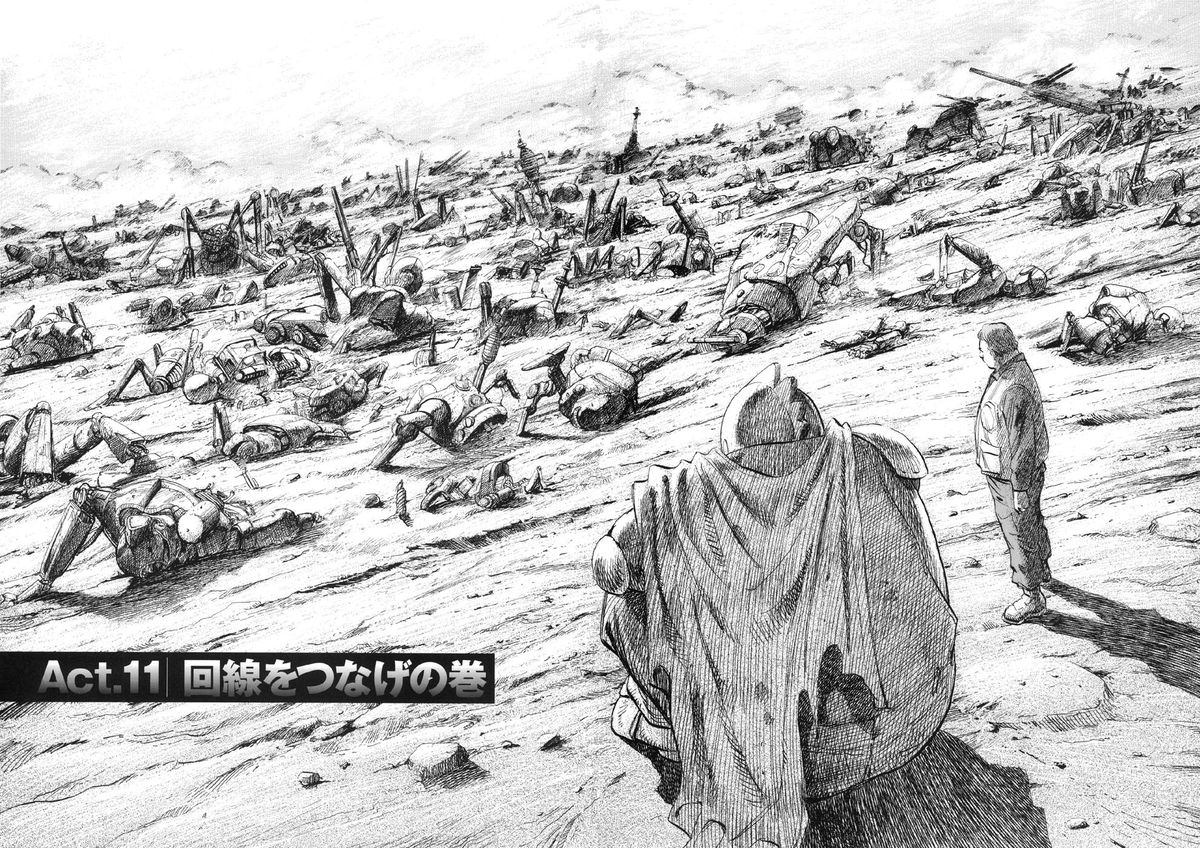 Japanese Title: Pluto
Writer: Naoki Uraswa, Takashi Nagasaki
Publisher: Shogakukan
Number of Volumes: 8
Pluto Review
Inspired by Osamu Tezuka's Astro Boy, Pluto is the story of the Europol robot detective Gesicht as he tries to solve a string of human and robot deaths around the world. Evidence suggests that the culprit is a robot that is after the world's most advanced robots and the humans committed to preserving robot rights.
Pluto is an interesting and emotionally powerful detective manga. Urasawa asks some tough questions about morality and the coexistence of man and machine as Gesicht races against time to catch the murderer.
Pluto has complex characters and a bunch of ethical dilemmas that will make the readers think and question the world. It is a manga that will appeal to a mature audience and science-fiction fans.
Don't Call It Mystery
Japanese Title: Misuteri to Iu Nakare
Writer: Yumi Tamura
Publisher: Shogakukan
Number of Volumes: 13(as of September 2023)
Don't Call It Mystery Review
Yumi Tamura's Don't Call It Mystery has all the elements of a classic detective story- a quirky protagonist, crime, cops and clues. So what makes it different? One is our main character- a university student named Totonou Kunou.
He is slightly different from his peers with his extraordinary observation and reasoning skills. Totonou, despite being a university student, is somewhat childlike and often fails to read social cues. He may seem innocent but often shares great insight into human nature.
For Totonou, the cases are more about sorting through puzzle pieces to complete the picture rather than solving a crime.
Don't Call It Mystery contains some very intriguing cases- some that are a direct homage to the tropes of detective fiction to ones relying heavily on phonograms and various readings of Japanese characters.
However, as much as it is like a classic detective story, the writer Yumi Tamura asks some pertinent questions about humanity, society and the nature of crime. Don't Call It Mystery is as much about the motivations of the perpetrators and the stories of the victims as it is about an eccentric man with curly hair solving crimes.
Check it out if you like detective manga that is not just about finding the culprit but also understanding the motivation of the crime.
Ouroboros
Japanese Title: Ouroboros- Keisatsu o Sabaku wa Ware ni Ari
Writer: Yuuya Kanzaki
Publisher: Lezhin Entertainment Inc., Haksan Publishing Co. Ltd.
Number of Volumes: 24
Ouroboros Review
In Ouroboros, our next detective manga recommendation, one of our protagonists is officially a detective. Tatsuya Danno and Ikuo Ryuzaki were raised in the same orphanage by their teacher Yuiko.
Their happy life changes when Yuiko is shot dead by a mysterious man. Although Tatsuya and Ikuo were able to see the killer's face, the police forced them to remain quiet and buried the case. Thus, the two vow to get the killer and the police officers who neglected the investigation.
15 years later, Ikuo is a police detective while Tatsuya ends up joining the yakuza. The two friends may seem to be on different sides of the law but they have the same aim i.e. to rise to the top in their respective fields, uncover the truth and punish the guilty.
Ouroboros is a unique manga that brings two characters on opposite sides to work on the same goal- revenge. It focuses heavily on Ikuo and Tatsuo's quest to get justice for their beloved teacher. How far will they go in their journey for revenge? Will they be able to come out of it whole?
Ouroboros has some great symbolism, a decent mystery with twists and turns and anti-hero protagonists that fans of dark detective stories will love.
Moriarty the Patriot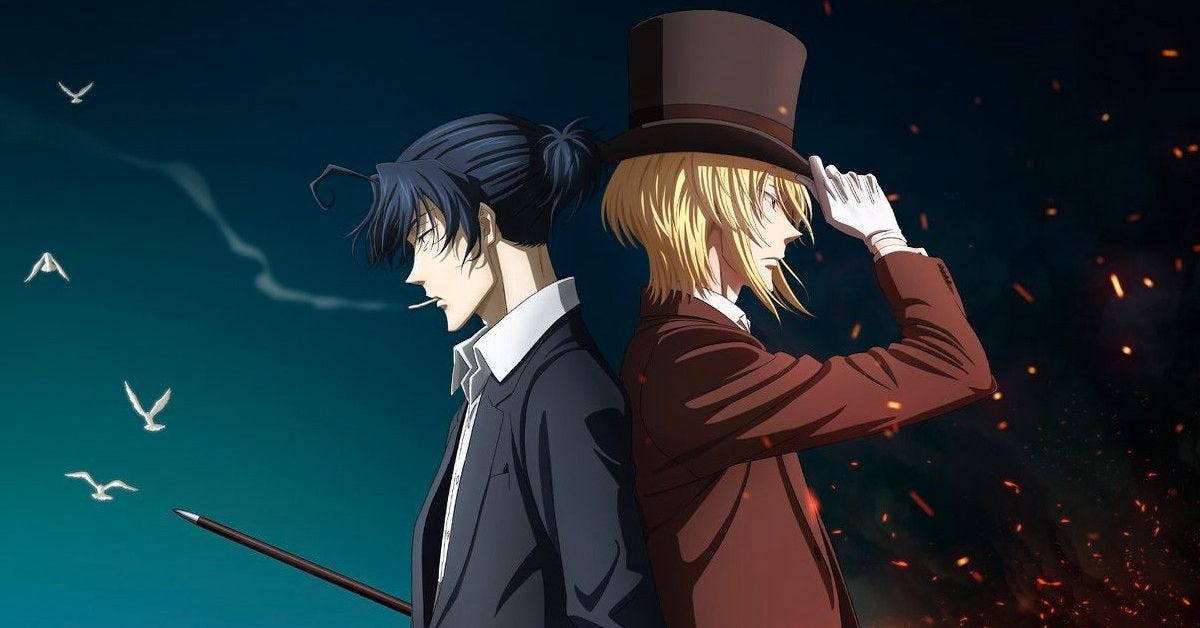 Japanese Title: Yukoku no Moriati
Writer: Ryosuke Takeuchi, Illustrated by Hikaru Miyoshi
Publisher: Shueisha
Number of Volumes: 19(as of February 2023)
Moriarty the Patriot Review
Remember William James Moriarty from the Sherlock Holmes series? Yeah, the dude who was supposed to be Holmes' nemesis in Sir Arthur Conan Doyle's stories. Moriarty the Patriot is a detective manga focusing on that same guy.
Set in 19th-century Britain, it shows Moriarty's life and how he came to be the first and only criminal consultant. A breath of fresh air, this detective manga focuses on the protagonist's character development and how he utilizes his talents to take down England's corrupt system.
Apart from an addicting storyline, Moriarty the Patriot has a gorgeous art style. The characters are realistic and show some solid development throughout the series. Along with that, it also asks some thought-provoking questions which make it a gem in the detective/mystery genre.
Death Note
Japanese Title: Desu Noto
Writer: Tsugumi Ohba, Illustrated by Takeshi Obata
Publisher: Shueisha
Number of Volumes: 12
Death Note Review
You must know about Death Note. Even people who are not into manga have heard of it. It is that popular. And for good reason as it is the perfect mystery manga with a deranged detective and a genius high school student who starts acting like a god-like vigilante after obtaining a mysterious notebook.
Light Yagami is an exceptional student with great prospects who is also bored out of his mind. One day, he finds a black notebook called "Death Note" that can end the life of the people whose name is written in it. The only catch is that the writer must the target's true name and face.
As criminals around the world start dropping dead, Interpol enlists the enigmatic detective L to assist in the investigation. Thus, begins a cat-and-mouse chase between L who wants to catch the killer and Light who wants to kill the man obstructing his plans.
Death Note is an iconic manga that is also a good choice for beginners as it is easily accessible and has a compelling plot that will keep you guessing towards the end. It has some incredible mind battles and twists that will keep you on the edge of your seat.
Bungo Stray Dogs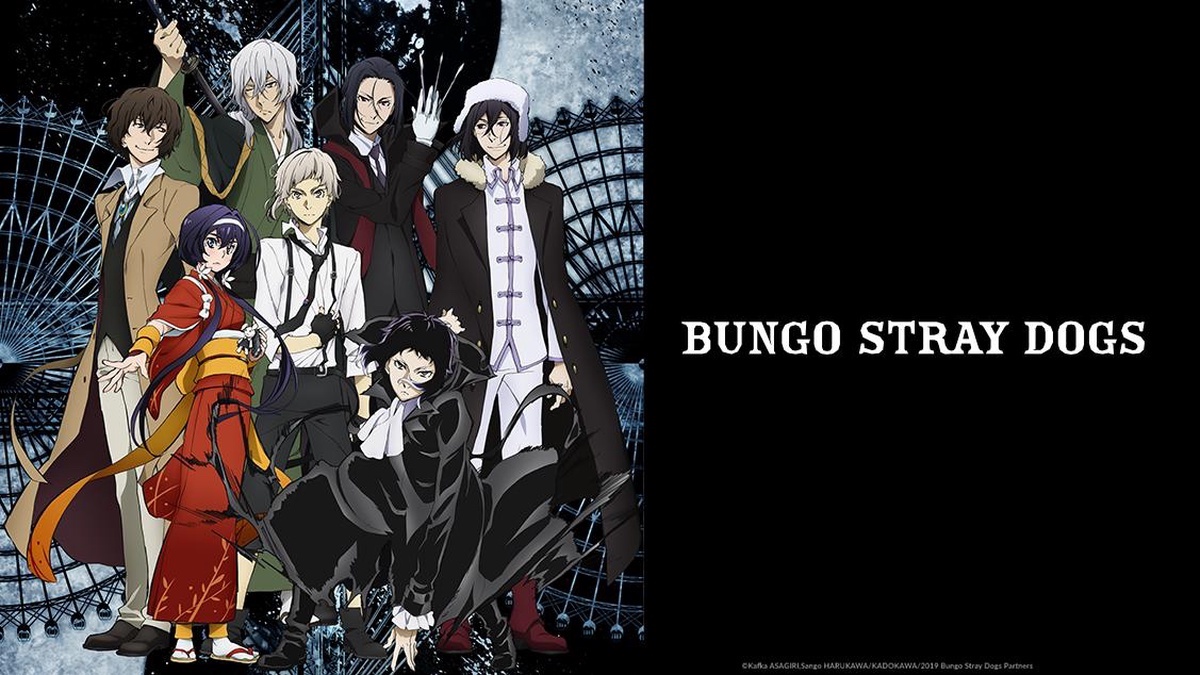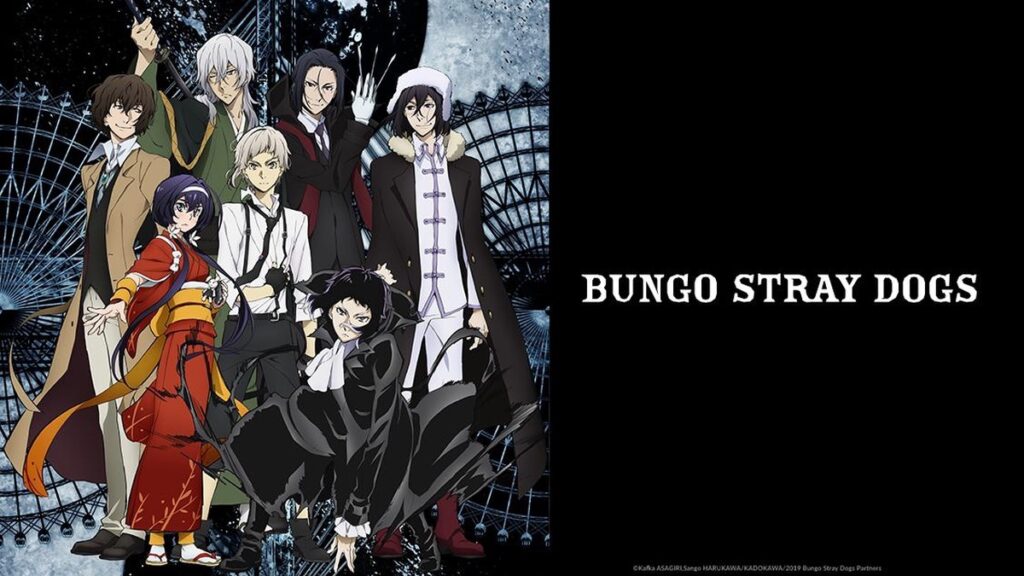 Japanese Title: Bungo Sutorei Doggusu
Writer: Kafka Asagiri, Illustrated by Sango Harukawa
Publisher: Kadokawa Shoten
Number of Volumes: 24(as of September 2023)
Bungo Stray Dogs Review
Bungo Stray Dogs is a manga about a supernatural detective. A young adult named Atsushi Nakajima is on the brink of death after being kicked out of his orphanage.
After stopping the suicide of Detective Osamu Dazai, Atsushi learns that he is the weretiger and that is why he was first tortured and then kicked out of the orphanage. The detective recruits him to the Armed Detective Agency- an organization of people with supernatural powers who solve cases that the authorities cannot.
On paper, Bungo Stray Dogs has all the signs of being a mess but writer Kafka Asagiri makes it work. He crafts a beautiful plot and memorable characters to deliver an entertaining story. The manga deftly balances the light and dark storylines as the protagonist Atsushi shows considerable growth while dealing with different cases.
Even if you are not wowed by it in the end, you will definitely find Bungo Stray Dogs to be an exceedingly entertaining manga.
Shibatora
Japanese Title: Shibatora
Writer: Yuma Ando, Illustrated by Masashi Asaki
Publisher: Kodansha
Number of Volumes: 15
Shibatora Review
Shibatora is considerably lighter than the other recommendations on this list. If Death Note is a dark detective manga, then Shibatora is the fluffy palate cleanser. The scariest thing here is the protagonist Taketora Shibata's ability to see the "reaper's hands" around people whose lives may be in danger.
Taketora, nicknamed "Shibatora", is a junior high student who works on the side as a police detective. An expert kendo swordsman, he uses his special ability and a range of disguises and sometimes takes the help of his friends to investigate criminal cases in the area.
It is a fun episodic mystery that makes for a great read when you're in the mood for something light and enjoyable.
Sakura's Best!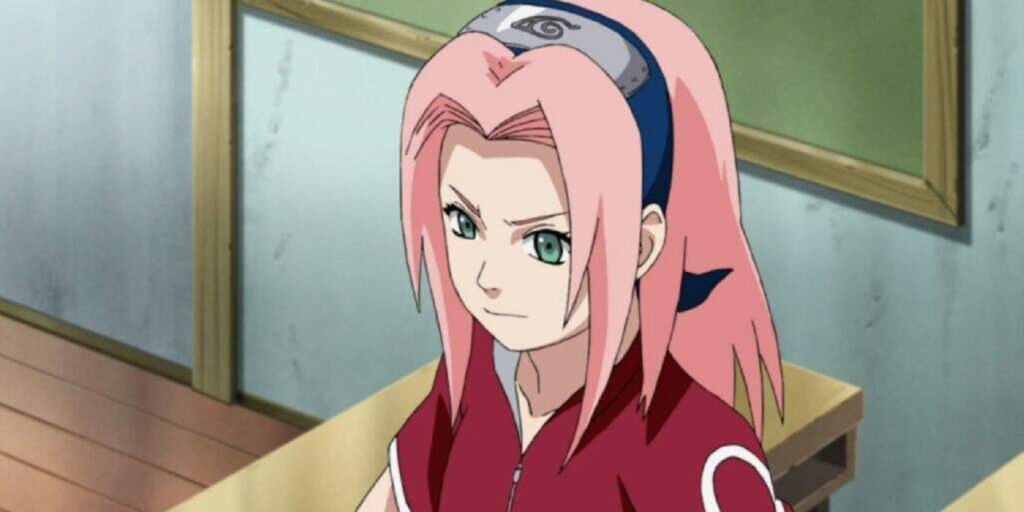 Japanese Title: Sakura no Ichiban!
Writer: Yuna Kagesaki
Publisher: Dragon Age
Number of Volumes: 5
Sakura's Best! Review
A detective manga with a female lead, Sakura's Best! follows Asami Hinomori as she starts attending a boarding school called Sakura Hill School for Girls in Tokyo. But the big city of Tokyo is not exactly a safe place with murders and mysteries abound.
Of course, our protagonist keeps running into these mysteries and decides to find the culprits and solve the cases. Sakura's Best! combines the usual shoujo manga tropes with the detective genre to deliver a fun and cute story. It is a short manga with no boring moments and makes for a pleasurable read.
Ron Kamonohashi: Deranged Detective
Japanese Title: Kamonohashi Ron no Kindan Suiri
Writer: Akira Amano
Publisher: Shueisha
Number of Volumes: 12(as of October 2023)
Ron Kamonohashi: Deranged Detective Review
Akira Amano's Ron Kamonohashi: Deranged Detective is about an unskilled police detective Totomaru Isshiki who teams up with eccentric detective Ron Kamonohashi to solve crimes. While the cases in this manga are relatively simple, it shows its strength in the dynamics of its characters and the humor.
Totomaru and Ron's unorthodox partnership is a source of some great comedy. The art style is clean and elegant and the characters have quite expressive facial expressions.
Ron Kamonohashi: Deranged Detective may not be the height of the detective manga genre but it is a fun read with entertaining characters and personalities.
Monster
Japanese Title: Monsutaa
Writer: Naoki Urasawa
Publisher: Shogakukan
Number of Volumes: 18
Monster Review
Another Naoki Urasawa creation, Monster is a classic manga in the detective and mystery genre. It debuted in 1994 and is a page-turner story set in post-war Germany.
The plot revolves around a Japanese surgeon named Kenzo Tenma who faces a difficult choice while working in Germany- either save the life of a young boy Johan Liebert or the mayor of Düsseldorf. He chooses to operate on Johan, a decision that will leave his life in turmoil almost a decade later.
After nine years, Kenzo becomes entangled in a series of murders across Germany whose culprit is the same boy he saved that day.
Monster is an incredible psychological thriller with an intelligent plot and unpredictable twists and turns. A satisfying mystery that easily holds up to repeated readings, it is one of the best works of Naoki Urasawa.
Multiple Personality Detective Psycho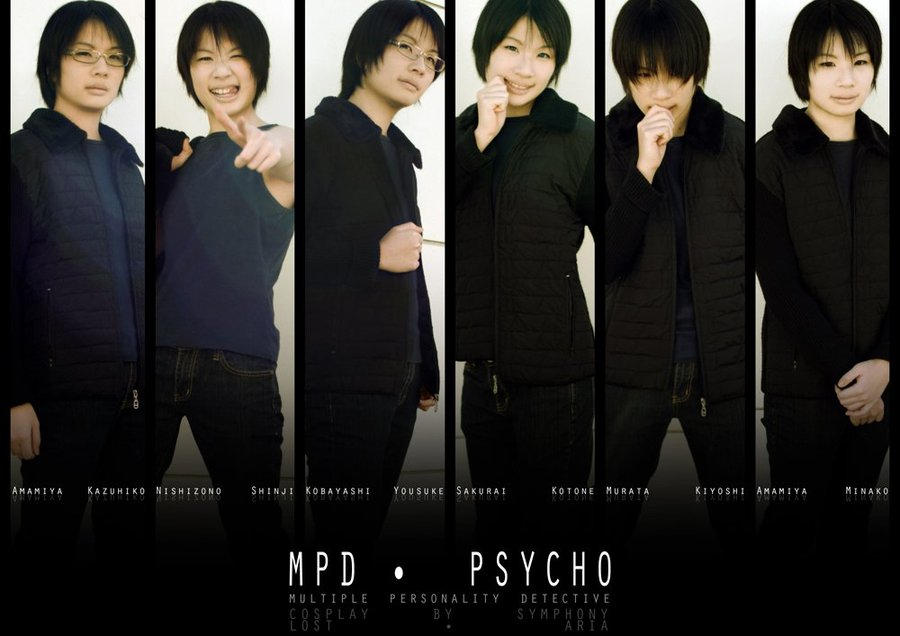 Japanese Title: Taju-Jinkaku Tantei Saiko
Writer: Eiji Otsuka
Publisher: Kadokawa Shoten
Number of Volumes: 24
Multiple Personality Detective Psycho Review
Yosuke Kobayashi is a police detective who is driven over the edge when a serial killer sends him his dismembered but still alive girlfriend. He hunts down the killer but ends up losing his sanity and developing dissociative identity disorder in the process.
Now, Yosuke has two split personalities- the calm and collected detective Kazuhiko Amamiya and the brutal psychopath Shinji Nishizono. Released from prison, he has to investigate a case where the murder victims have barcodes in their eyes just like him.
Multiple Personality Detective Psycho is a treat for fans of dark, brutal and mind-bending detective manga.
The Kindaichi Case Files
Japanese Title: Kindaichi Shonen no Jikenbo
Writer: Yozaburo Kanari, Seimaru Amagi, Illustrated by Fumiya Sato
Publisher: Kodansha
Number of Volumes: 90(as of April 2023)
The Kindaichi Case Files Review
Yozaburo Kanari and Seimaru Amagi's The Kindaichi Case Files is one of the most popular detective manga series. Even people who are not into manga are aware of it thanks to its multiple adaptations in various media formats.
The series centers on high school student Hajime Kindaichi, the grandson of the famous private detective Kosuke Kindaichi. He, along with his best friend Miyuki Nanase travels to various places to solve mysteries with his ingenious deduction skills.
The Kindaichi Case Files are classic whodunnit stories with several misdirections and red herrings that take the reader on a ride. Often featuring a locked room mystery, the cases have common threads such as the killers having deep-rooted problems or attempting suicide after the reveal.
Still, it is a brilliant series that despite the tropes will keep you guessing till the end.
Gosick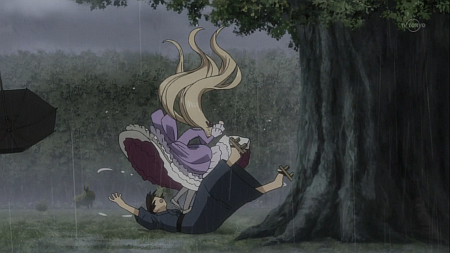 Japanese Title: Goshikku
Writer: Kazuki Sakuraba, Illustrated by Sakuya Amano
Publisher: Fujimi Shobo
Number of Volumes: 8
Gosick Review
Adapted from a light novel, Gosick is a story that will appeal to seasoned detective manga readers. It takes place in a fictional European country where the protagonist Kazuya Kujo is a transfer student. Here, he meets a mysterious but brilliant girl Victorique who never attends classes and spends her day in the library or solving mysteries.
The early series focuses on Kazuya and Victorique solving various cases as they also bond with the people around them. They have a natural chemistry reminiscent of Sherlock and Watson that will draw the readers in. The mysteries are complex and suspenseful which will have you turning the pages to get to the end.
Young Miss Holmes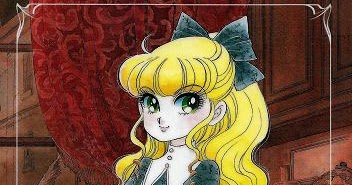 Japanese Title: Kurisuti Hai Tenshon
Writer: Kaoru Shintani
Publisher: Media Factory
Number of Volumes: 7
Young Miss Holmes Review
Another detective manga with a female lead, Young Miss Holmes is a series that can be enjoyed by people of all age groups. Having all the classic detective genre tropes, the series follows the niece of the famous detective Sherlock Holmes.
10 year old Crystal "Christie" Margaret Hope has inherited her uncle's deduction and reasoning skills which she uses to solve mysteries while her parents are away in India.
Young Miss Holmes is the manga for you if you love smart young girls who use their brains and problem-loving skills to find the answers to mysteries that even adults cannot solve.
Another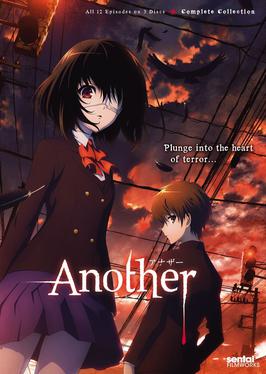 Japanese Title:
Writer: Yukito Ayatsuji, Illustrated by Hiro Kiyohara
Publisher: Kadokawa Shoten
Number of Volumes: 4
Another Review
Adapted from Yukito Ayatsuji's novel of the same name, Another is primarily a horror story though it does contain a major mystery element. It follows middle schooler Koichi Sakakibara who meets Mei Misaki on transferring to Yomiyama Middle School.
Mei is a quiet girl who is ignored by both the students and the teachers. Koichi soon notices a strange phenomenon as students of class 3-3 and their relatives start dying in gruesome ways. Realizing that there is a link between the mysterious Mei and the tragedies, Koichi starts an investigation into the curse before the whole class drops dead.
Another has a spooky atmosphere as our lead tries to figure out the root of the curse. Check out this manga for its amalgamation of horror and murder mystery elements.
Book Girl and the Suicidal Mime
Japanese Title: Bungaku Shoujo to Shinitagari no Piero
Writer: Mizuki Nomura, Illustrated by Rito Kosaka
Publisher: Square Enix
Number of Volumes: 3
Book Girl and the Suicidal Mime Review
Book Girl and the Suicidal Mime is a manga adaptation of Mizuki Nomura's Book Girl light novels. It has a rather quirky plot with some strange but memorable characters.
Konoha Inoue is a member of the school's literature club. Trying to hide his past of being a best-selling author under the guise of a 14-year-old girl, he writes improv stories for Tooko Amano another member of the club. The stories serve as snacks for Tooko as she literally eats written words.
She also seeks out literature-filled mysteries to solve with Konoha often being forced to tag along in Tooko's adventures. Though it can be dark and depressing at times, Book Girl and the Suicidal Mime has an overall calm and sweet vibe. It has a bubbly art style that can be traced back to the manga's origin as a light novel.
Also read
Best scariest horror manga of all time
9 of the most iconic black characters in manga history
Explaining the different types of manga
18 Best Detective Anime Movies and Series
Which is the Best Detective Manga of All Time?
Our favorite detective manga is Detective Conan/Case Closed. It has a compelling plot and entertaining characters. The manga strikes a balance between heavier subjects and light-hearted moments. It is a must-read if you are a locked-room mystery fan.
However, the question of which is the best detective manga of all time will always have a subjective answer. Readers with a predilection for dark plots and anti-hero protagonists will like Death Note and Moriarty the Patriot more. Those who prefer lighter stuff would appreciate stuff like Shibatora and Sakura's Best!
Therefore, the best detective manga depends on the taste of the reader.